If there's one style of shoe that's owning my closet right now, it's slides. Can you tell? There's not an easier style (except maybe sneakers?), they're extremely chic, and they're on-trend to wear with pretty much anything. Not to mention exceptionally comfortable and simple to throw on. Here are a few ways I'm styling them around summer outfits:
1. DENIM SHORTS
I live in cut-off jean shorts over summer and luckily slides mesh well with them. I've basically replaced wearing shorts and booties every day to shorts and slides instead. I especially like pairing denim shorts with a nude pair of slides to elongate my legs.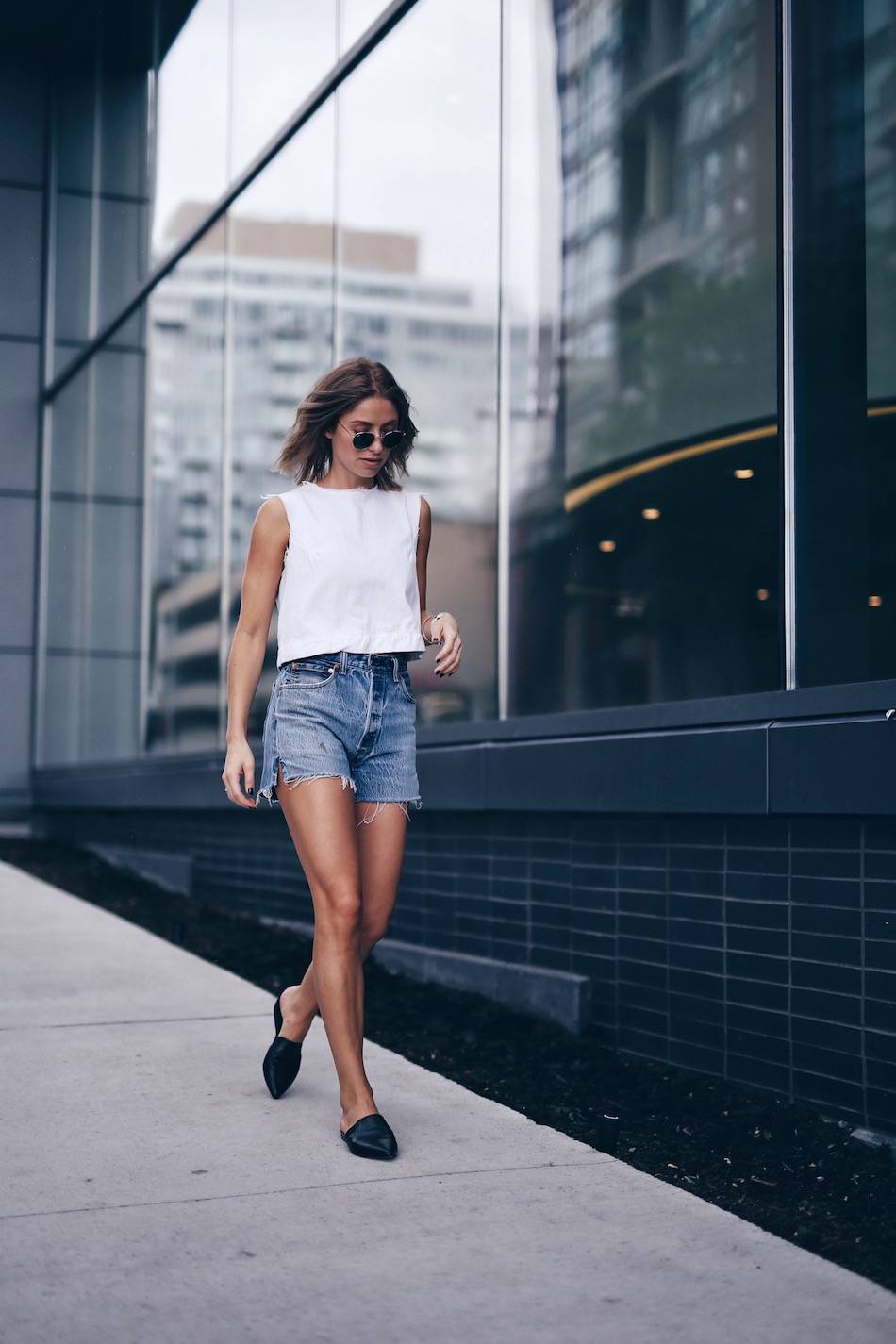 2. DRESSES
Again, a summer staple. I'm not always a sandals person, especially when walking around the city, so slides are my go-to with dresses. They instantly add an effortless French girl vibe to even ultra-feminine dresses or skirts. Mini to floor length works, but my personal favorite is a midi hem + slides.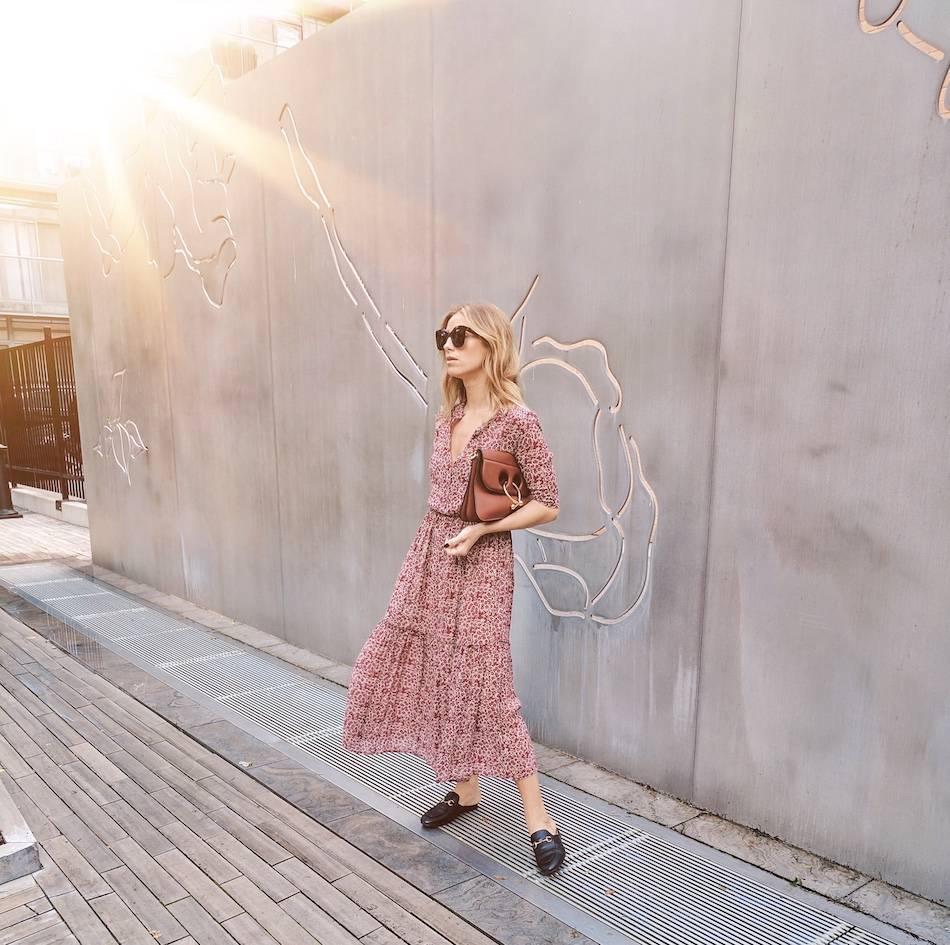 3. CROPPED PANTS
Slides are cool with the cropped trend because they don't cut your ankle off like other shoe styles that are trending (ankle heels, strappy sandals, moto boots). I'm into a monochrome look of black cropped jeans with black slides, and pretty much any pair of slides meshes well with cropped denim.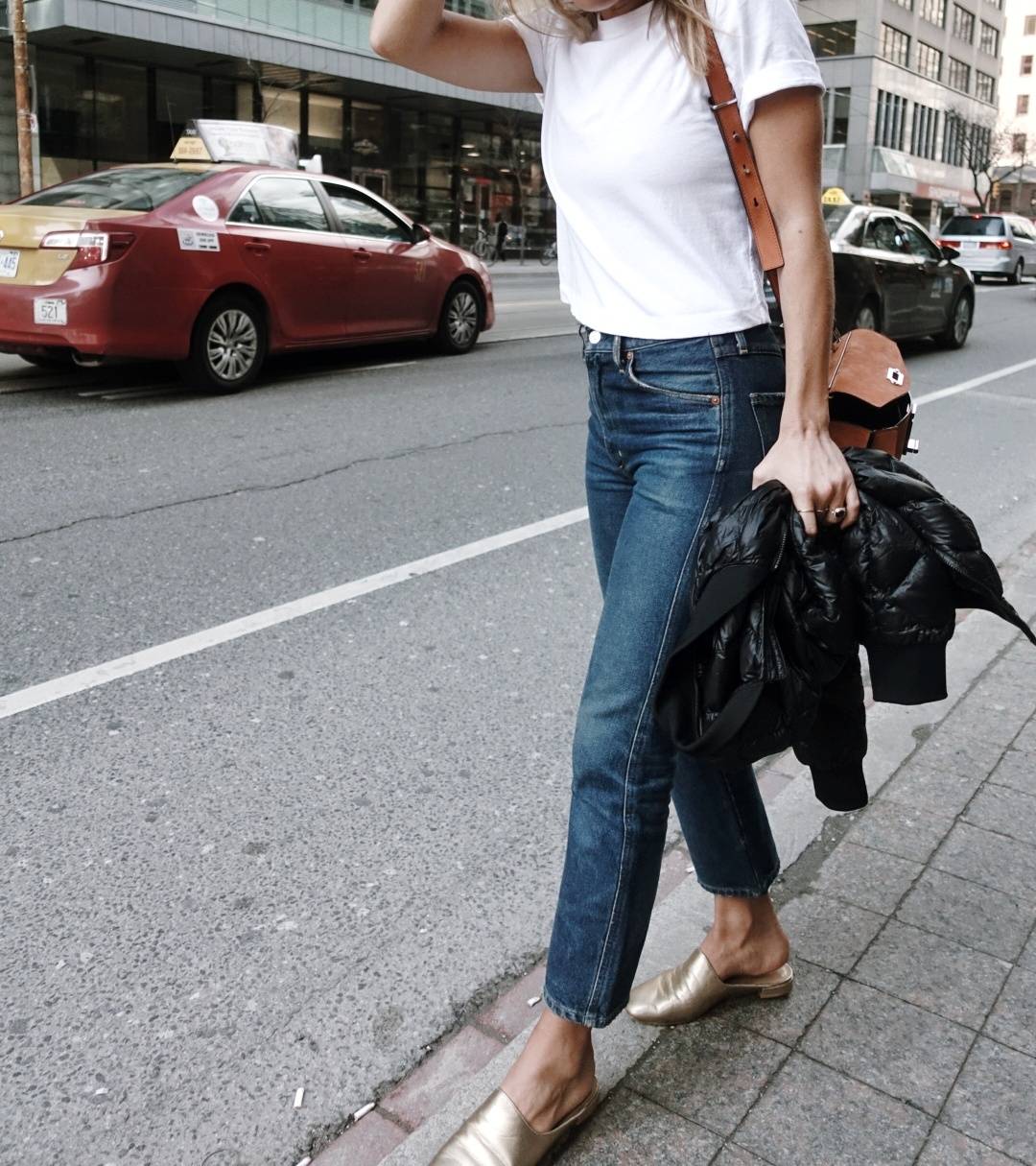 How do you style your slides?
PS I have started a new giveaway series called The August Deliveries – you guys are so supportive and lovely and I want to give something back to you. You can win something daily! Check out this post for all the info. Happy Monday!