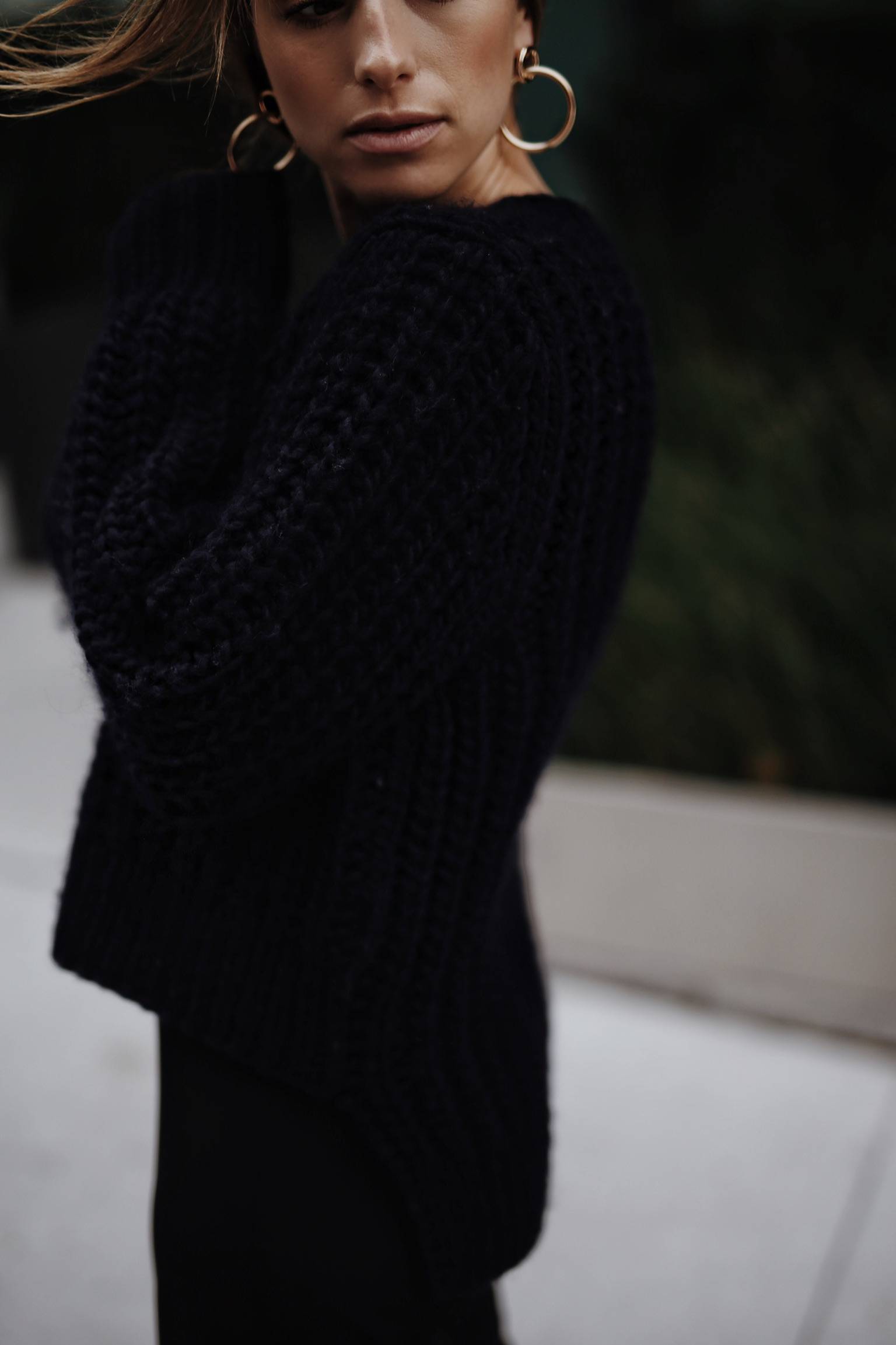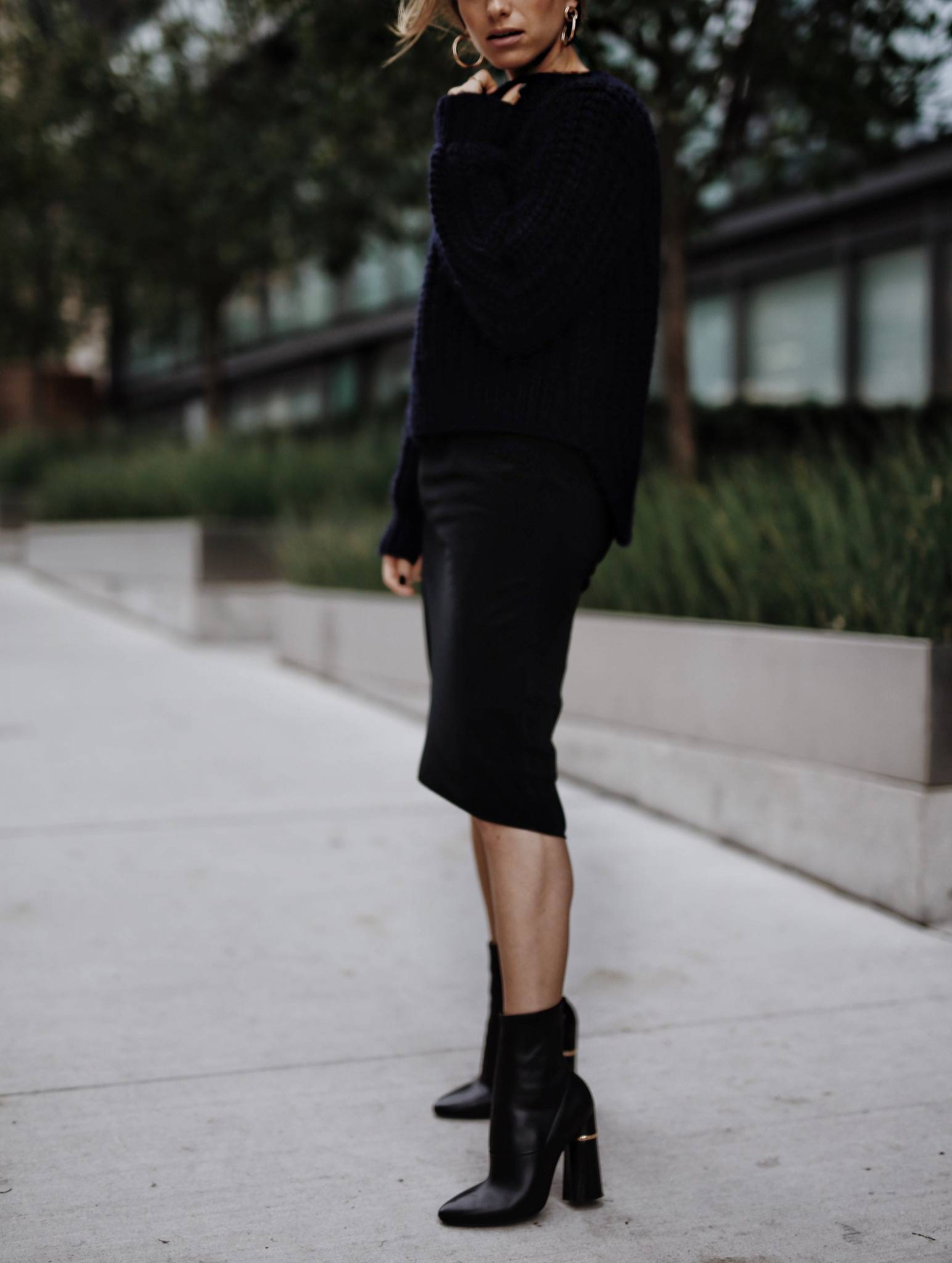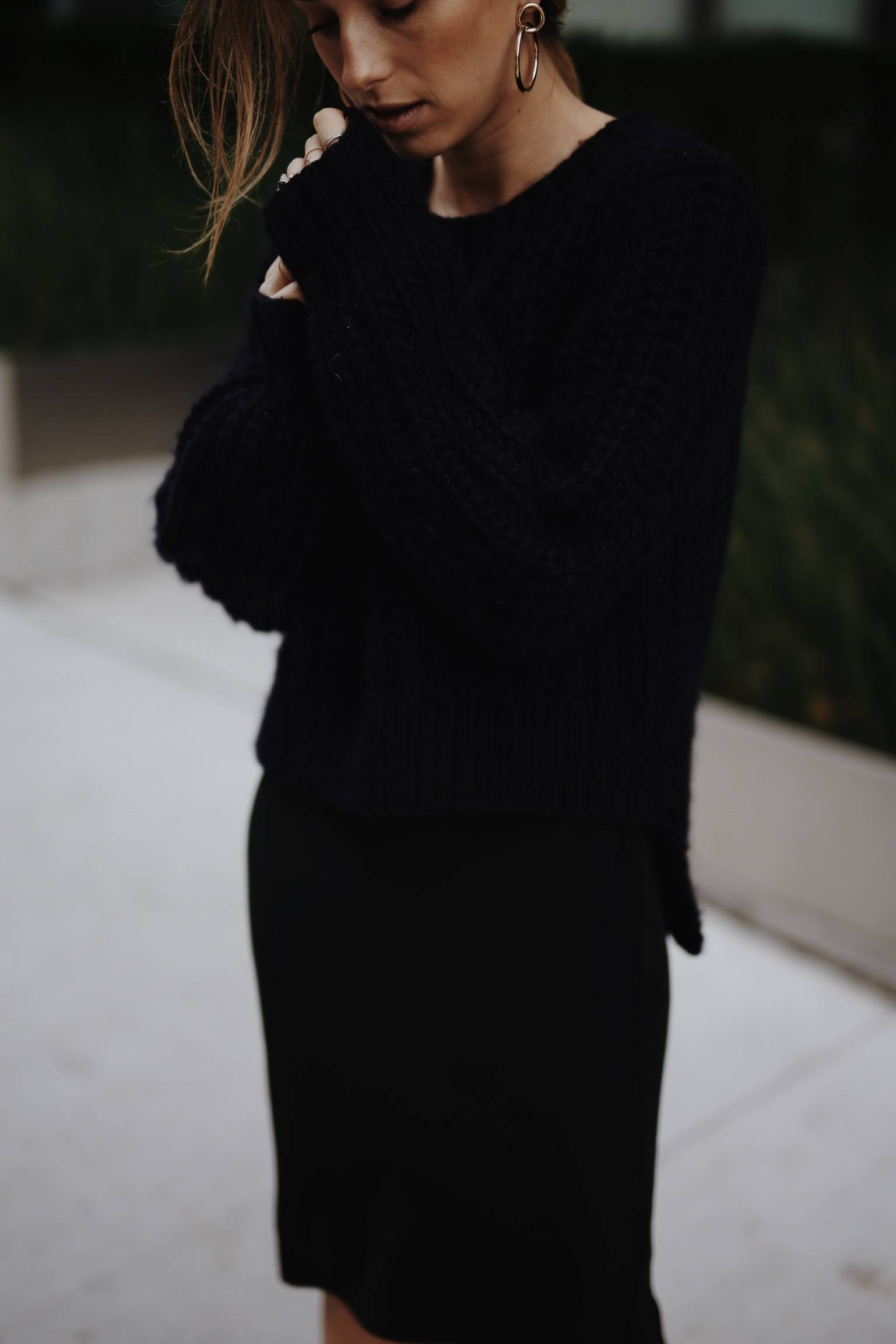 I hate fashion "rules". No white after Labour Day. Don't wear black with brown or navy. Match your accessories. It's all bullshit, in my opinion, especially because fashion and style is so subjective and should make you feel good about yourself. Anyway, I did want to put together some of my tips (or guidelines, not rules!) for how to wear black and navy, since they can look so chic when done well!
1. KEEP IT SIMPLE
You don't need to do a striped navy and black sweater and navy pants and black boots (although that would be a look…) – go for simple pieces, like a navy sweater and black jeans (or a black slip).
2. ADD SOME INTEREST WITH JEWELRY
Jewelry breaks up the dark colours and adds interest – I went with gold hoop earrings here. You could also add some layered necklaces.
3. WHEN IT DOUBT, WEAR MORE BLACK
It's an easier colour to wear – add a navy accent piece if you're unsure on how to pair the two colours, like a scarf or coat.
4. UTILIZE DIFFERENT TEXTURES
The different textures in the outfit above (chunky knit, silk slip dress) break up the monotonous colours. Textures are a great way to wear the same or similar colours and not look like waiter.
5. JUST DO IT!
They're just clothes! You can literally take them off and never wear them again if you don't want to. It's important to try new things not just for sartorial reasons, but in life as well. Sometimes I find taking risks in fashion can encourage me to remember to do so in my life as well.
PS Get an extra 25% off Shopbop designer sale boutique until Jan 25th – use code GETLUXE. Happy Shopping!
Organic by John Patrick black slip dress (similar) | Navy sweater (old) | 3.1 Phillip Lim Kyoto boots | Shashi double hoop earrings