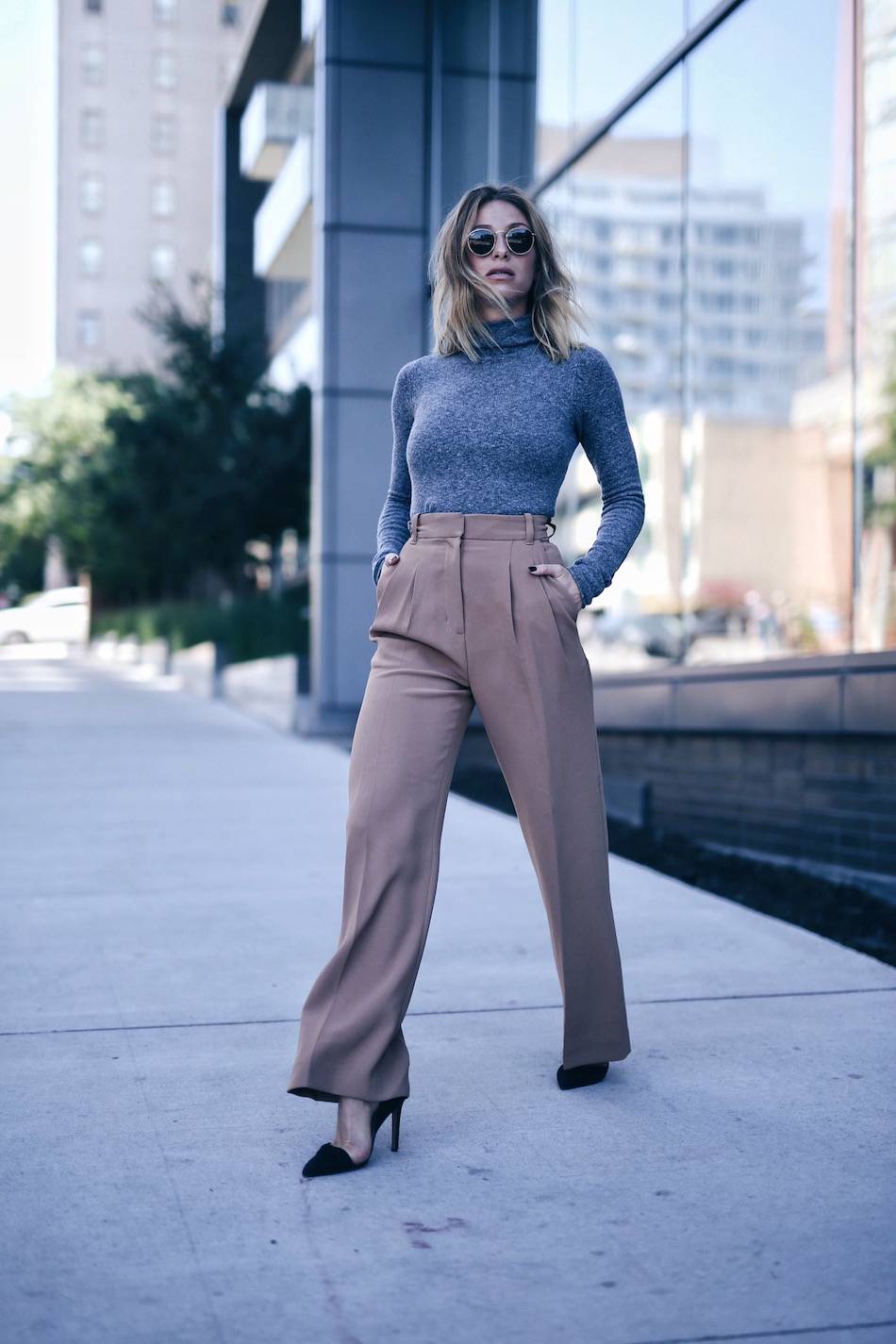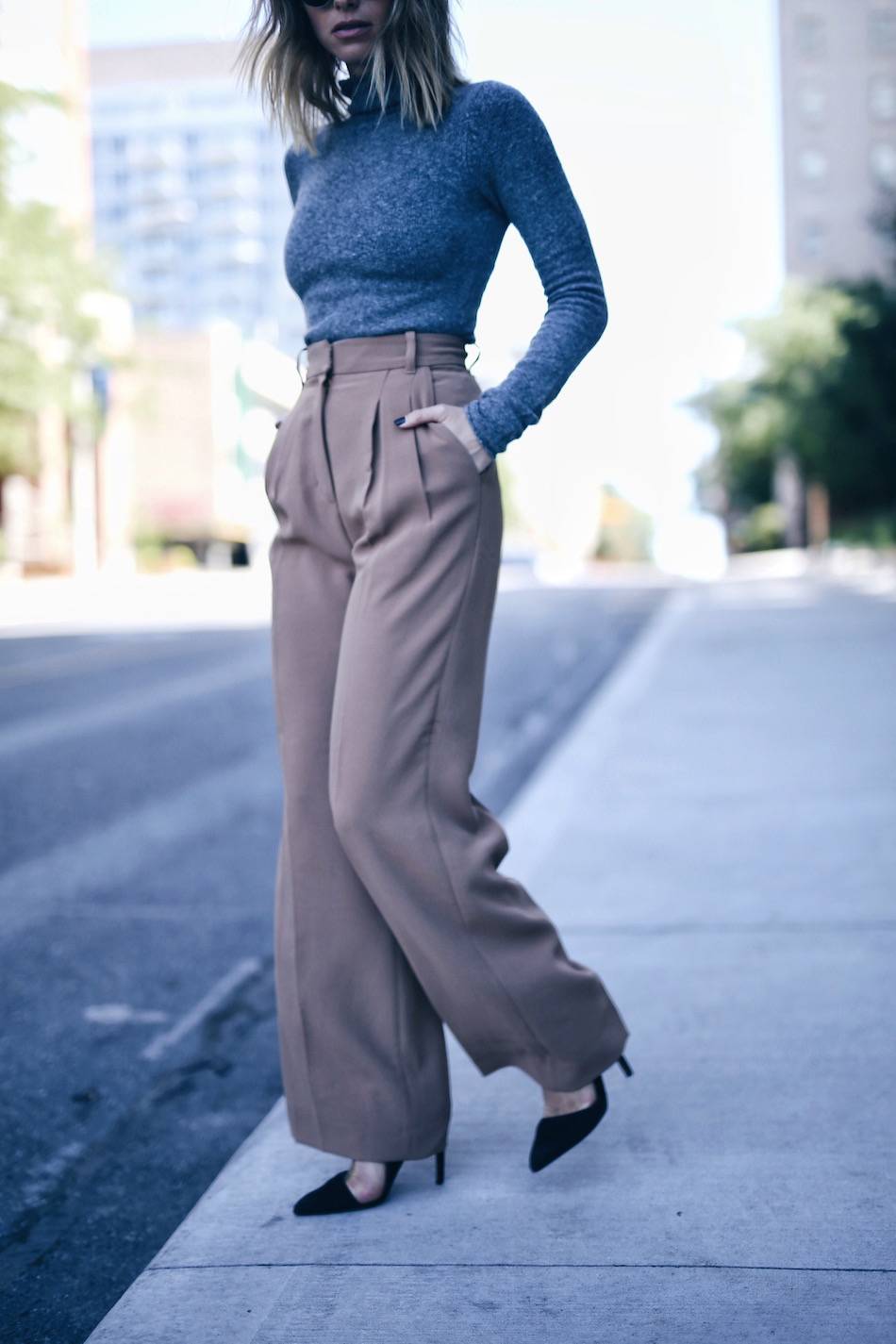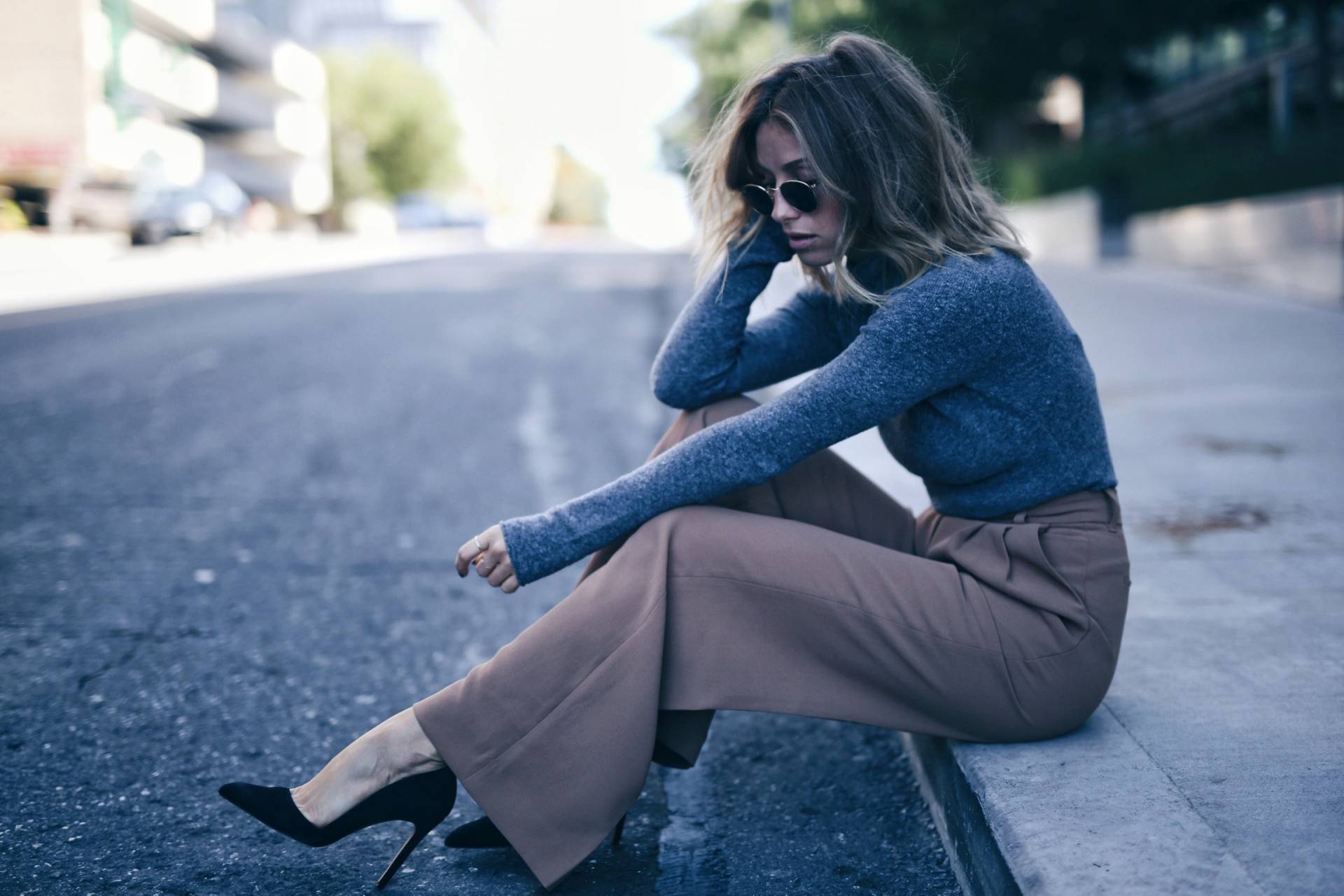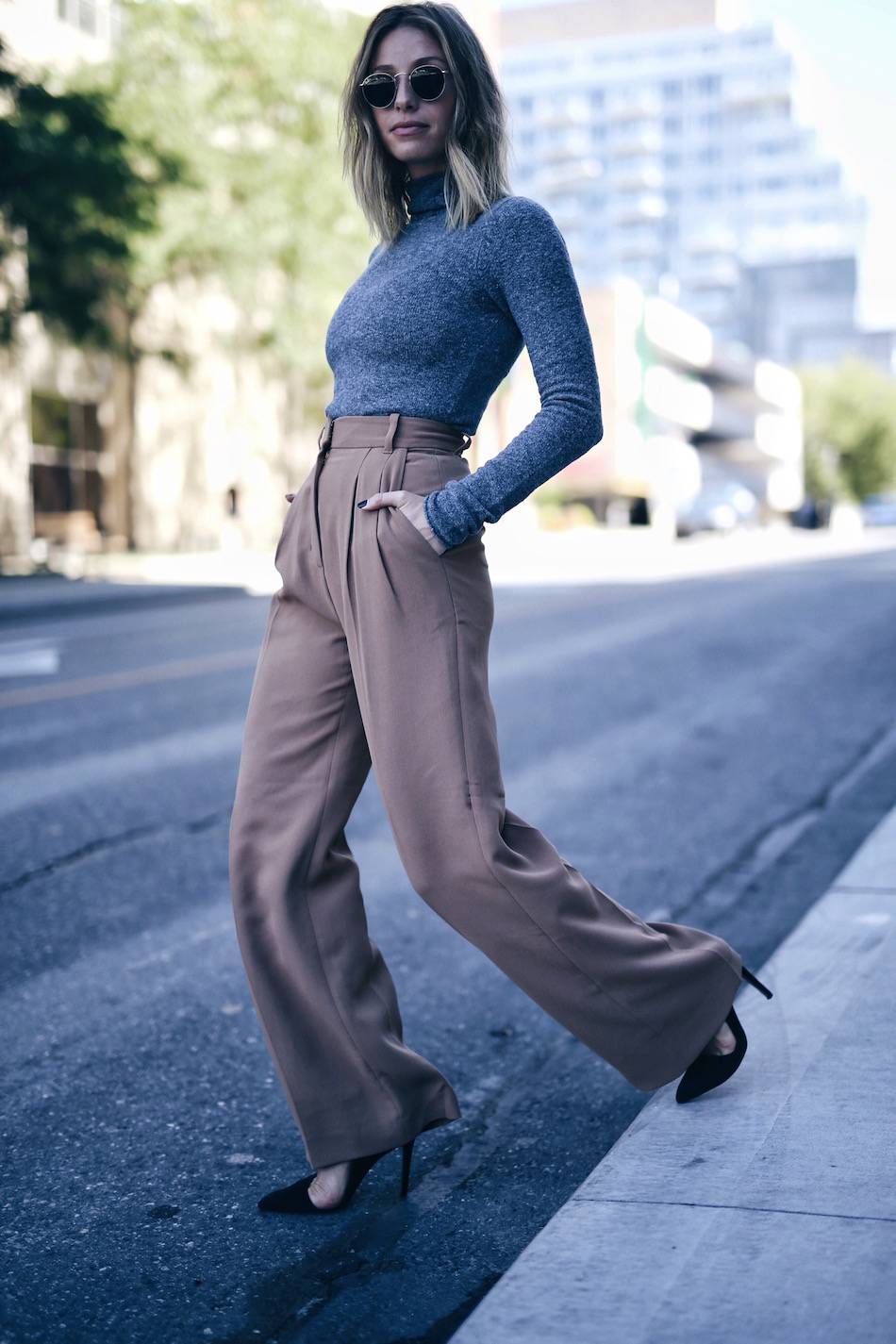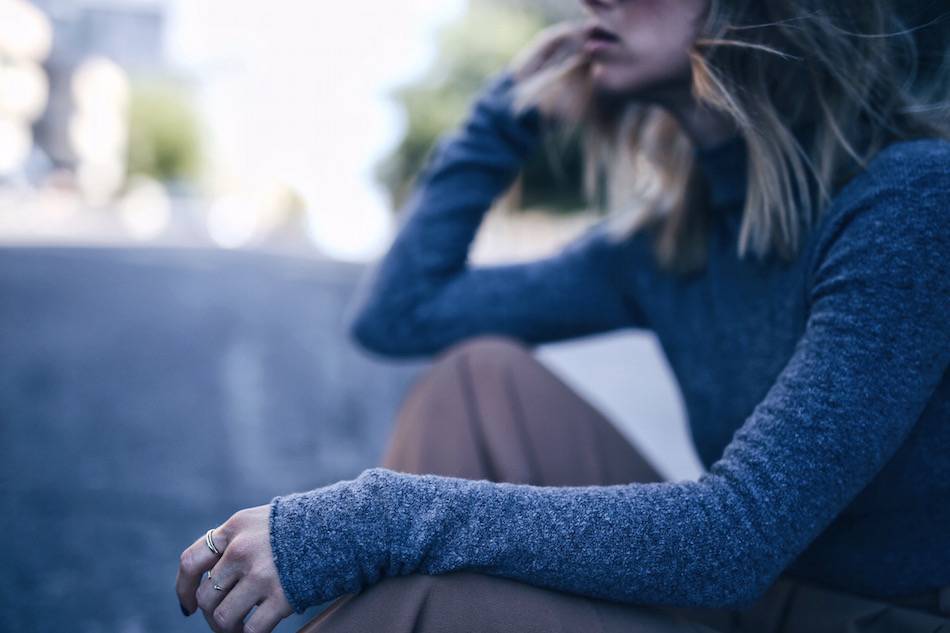 Camel and grey may be my current favourite colour combo. I wear black an awful lot (can I help that it's the chicest colour?!) and wanted to branch out a bit, even if it is only with neutrals. What can I say, neutrals never fail me, sartorially. These photos were taken earlier this fall (I suppose last year, then), but I wanted to share them anyway. It's very cold here and I'm dreaming of when I could run around in a light sweater and heels (the snow + ice do a good job of preventing that right now).
I'm back in Toronto after an extended Vancouver holiday stay – it was great to see my family and friends but I'm happy to be home. It was a bit of a slow start to the year for me, and I'm excited to get back into it!
Thanks to everyone who entered in my holiday giveaway series… All the winners have been notified and your gifts have been shipped out!
Have a wonderful week, friends.
Aritzia turtleneck, camel trousers | Mejuri rings | Ray-Ban round sunglasses