this may be my ideal outfit: casual, a little bit edgy, chic and super easy. i've found that my style has evolved from me over thinking things (especially as a new style blogger) to simpler and more effortless. i love effortless, and sometimes i find it ironically can take some effort to ensure that you look a little bit disheveled (note the bedhead- i'm learning).
i'm in london, ontario now, celebrating my darling sister's university convocation. i'm sure i will cry and embarrass her. i've found i'm a crier when it comes to celebratory events like weddings, etc. oh well, could be worse!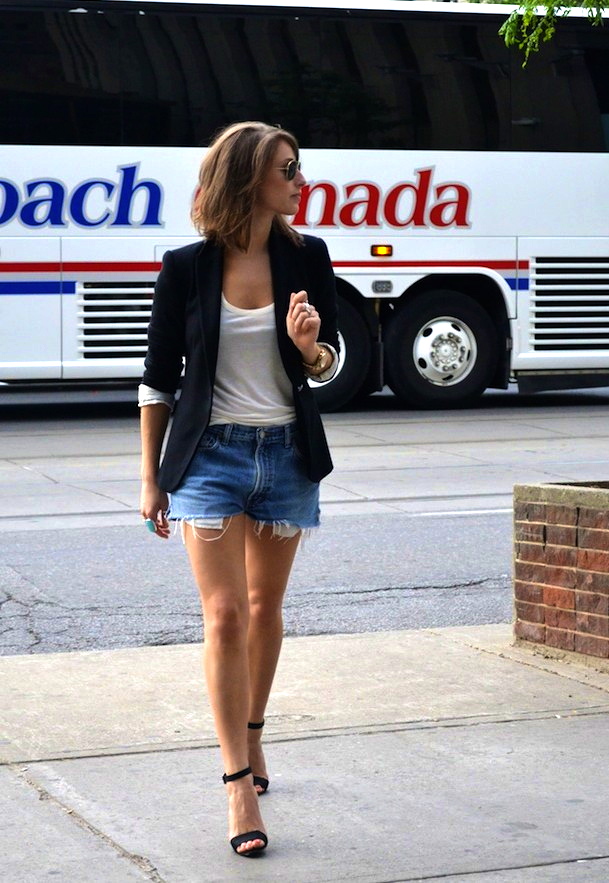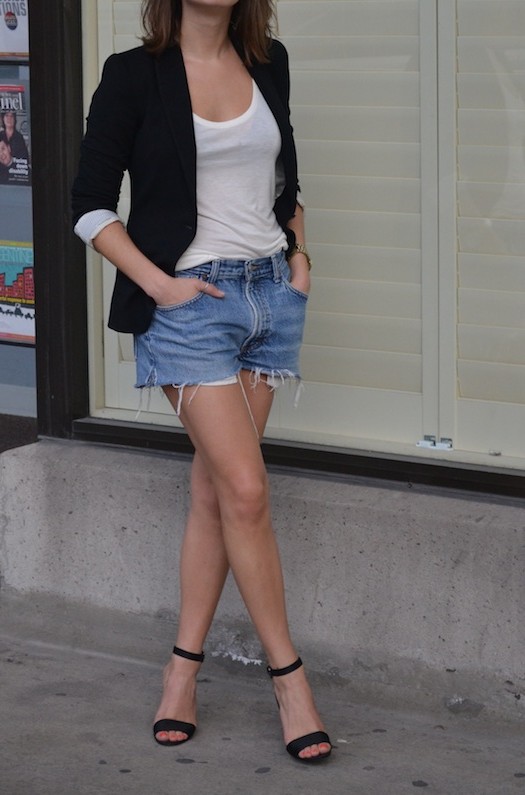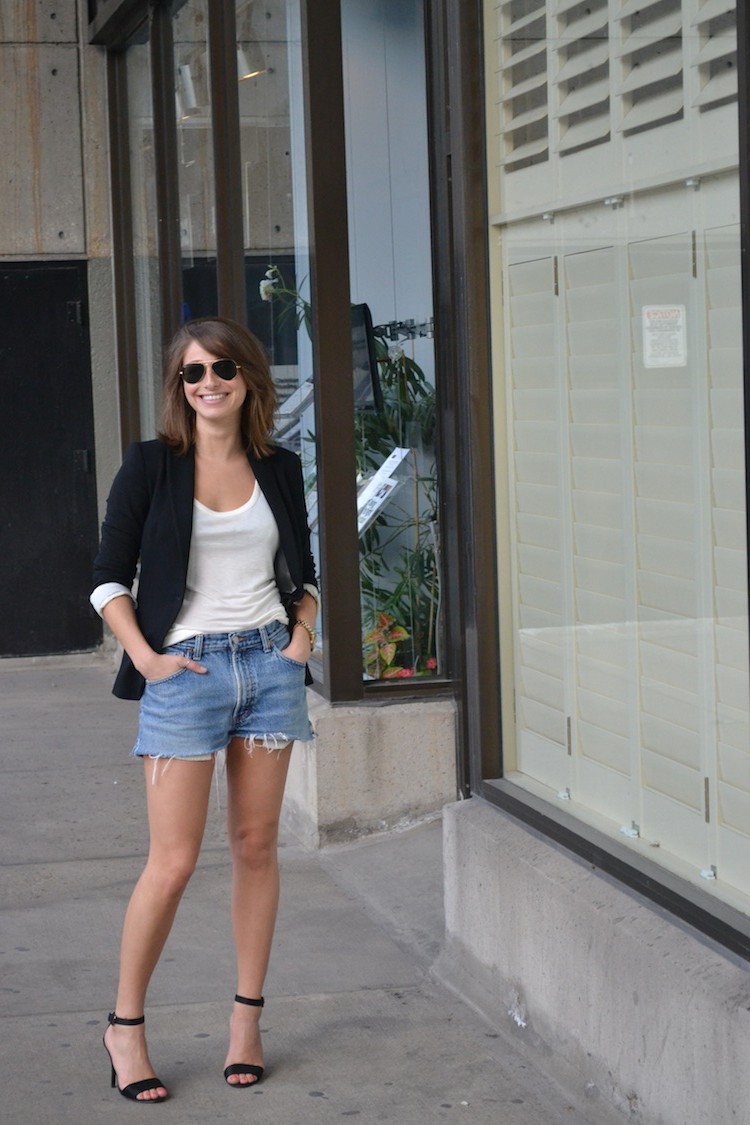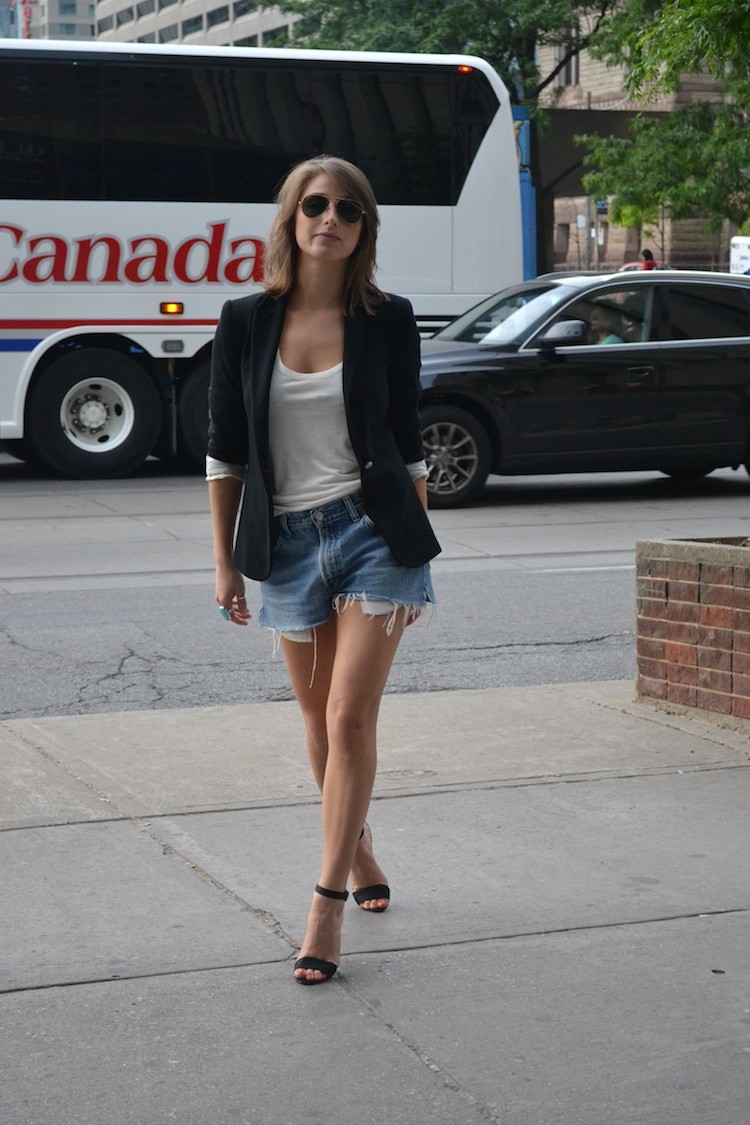 blazer, shoes: Zara (similar here and here) | tank top: BCBG (similar) | shorts: vintage (similar here and here) | jewelry: Michael Kors, vintage (similar here and here) | sunglasses: Ray Ban
happy monday!! have a wonderful start to the week!