as december flies by, so does my time- most of it spent studying or going to christmas parties (NOT complaining). i've also started a new job interning at The Room at the Bay- a high end designer boutique from the Hudson's Bay Company where i spend most of my time drooling while tagging the luxurious clothes. will be posting what i wore on my first day soon!
anyway, i'm really starting to get into the spirit, watching lots of holiday movies, putting up lights and decorations and playing non-stop christmas music (n'sync xmas album anyone?). and as the cold and grey weather continues here in Vancouver, i'm doing my best to punch up my neutral wardrobe with whatever colour i can get- here, it's my favorite orange pumps. on the weekend, it was red lipstick (my must-have for winter). it's important to have something to give you that extra umph when its pouring rain and getting dark outside at 430! at least it's the holidays (or will be in a week for me!)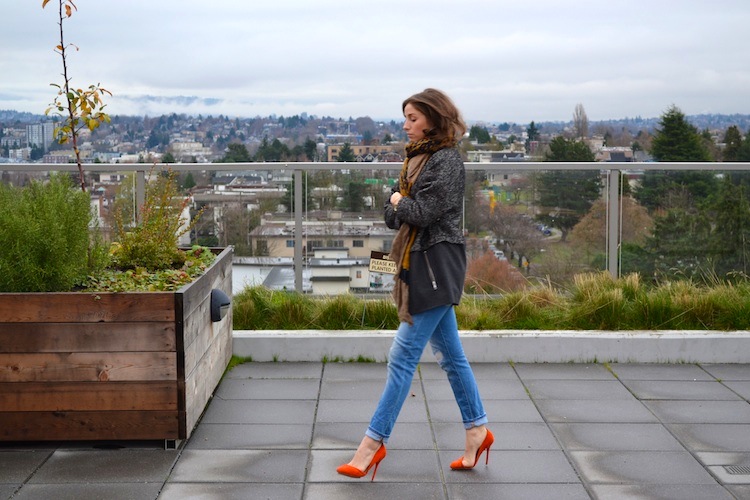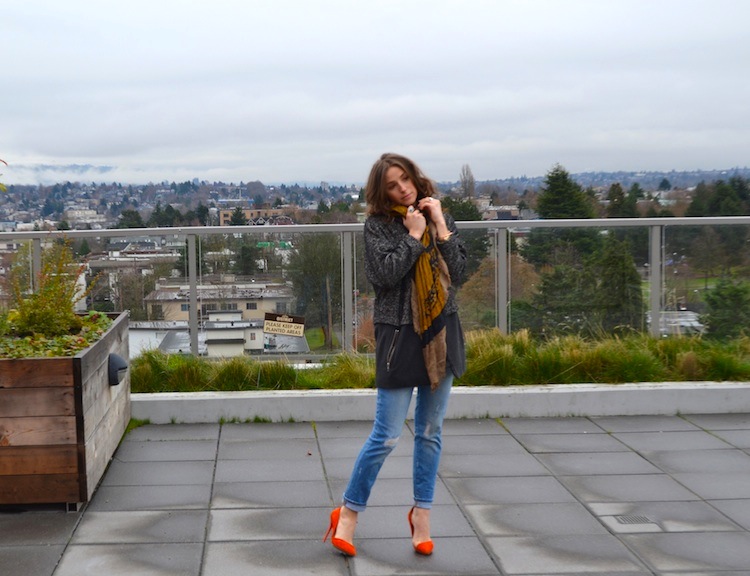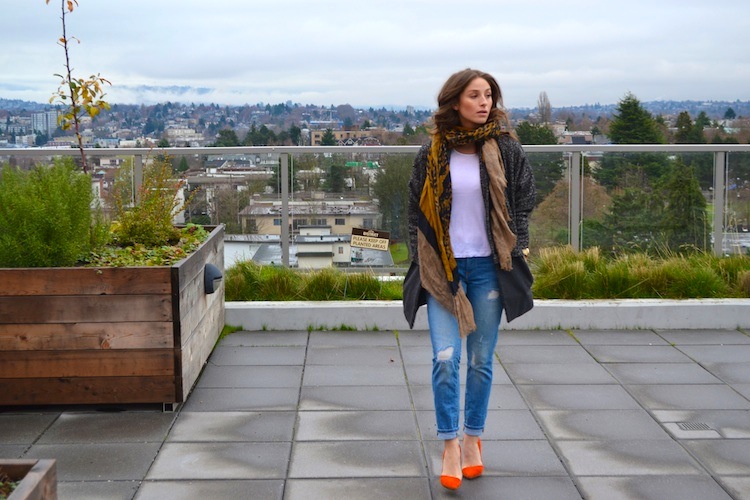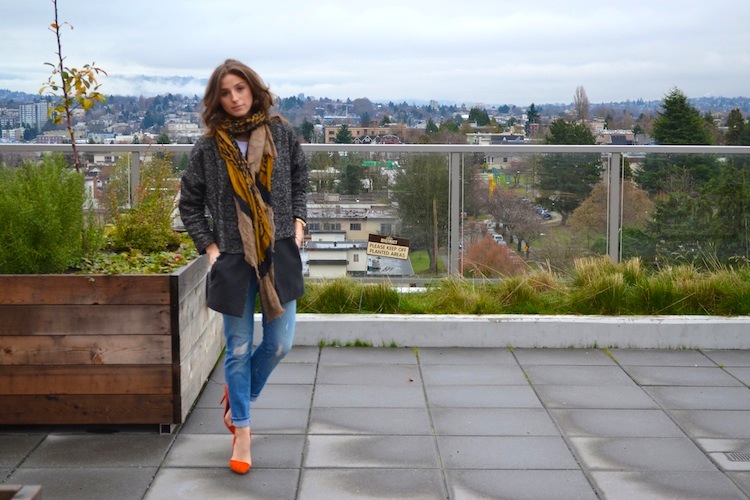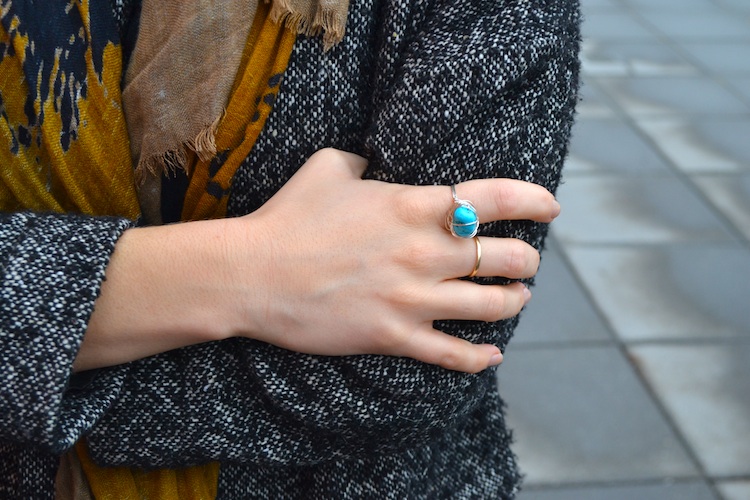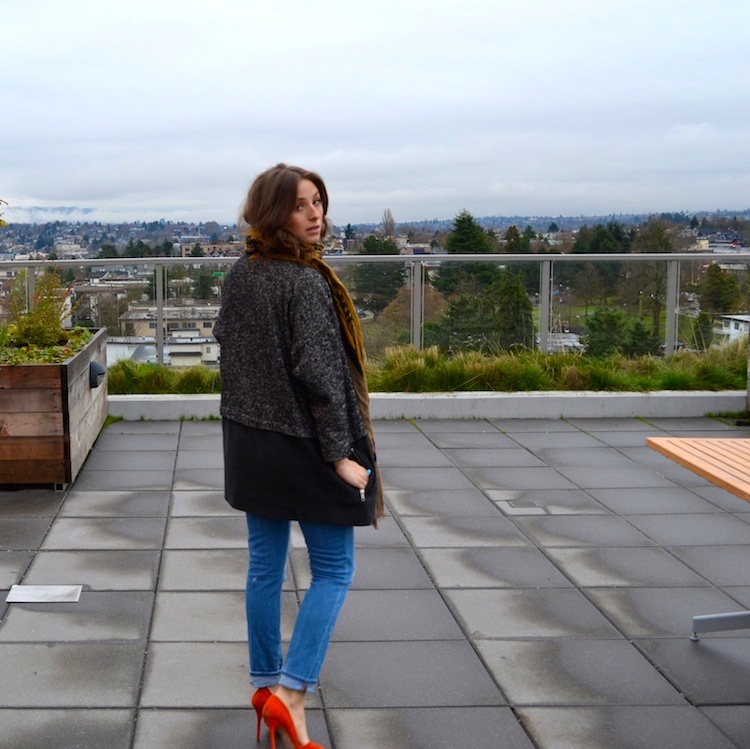 jeans, scarf: Zara (similar here and here; similar, splurge)| jacket: Topshop (similar here and here) | shoes: L.A.M.B | jewelry: Michael Kors, Jeweliq, Rough Gem, vintage (similar)
in other news, i would like to cordially invite all of my wonderful readers and friends to the Shoppalu pop-up shop on December 27th! here is the facebook page; it's from 5pm onwards and will have amazing discounts on vintage clothing plus 50% off new brands like One Teaspoon, Kersh and Velvet! hope to see you there!
ps coming soon… what to wear to christmas parties!