I've become obsessed. Ever since the house of Mr. Margiela sent their models floating down the runway in this one-piece of glory, I've been looking for the "right" jumpsuit. Obviously, Zara was the one to fill that void. With a price point of $80, this polyester blend is perfect for everything, including travelling because it won't wrinkle very easily. I've already planned like 4 different outfits with it in my head. It's so comfortable and easy to wear and the POCKETS. I can't get enough of pockets; they just make everything cuter and cooler (is that possible?) I'll stop gushing now. But I will be wearing a jumpsuit all summer and into the fall.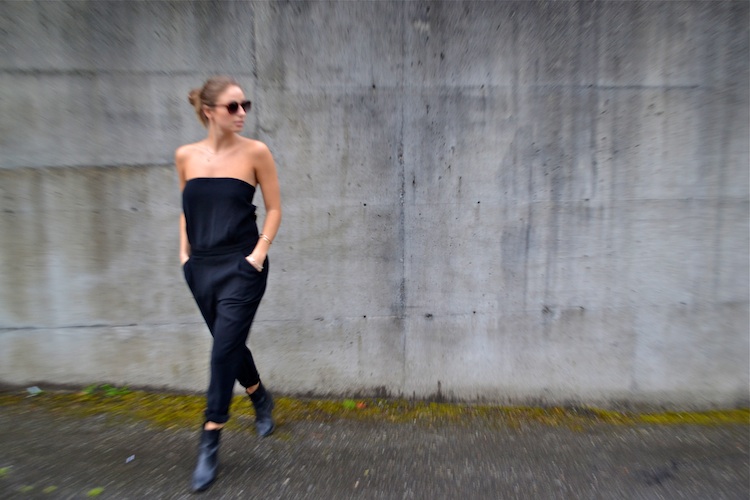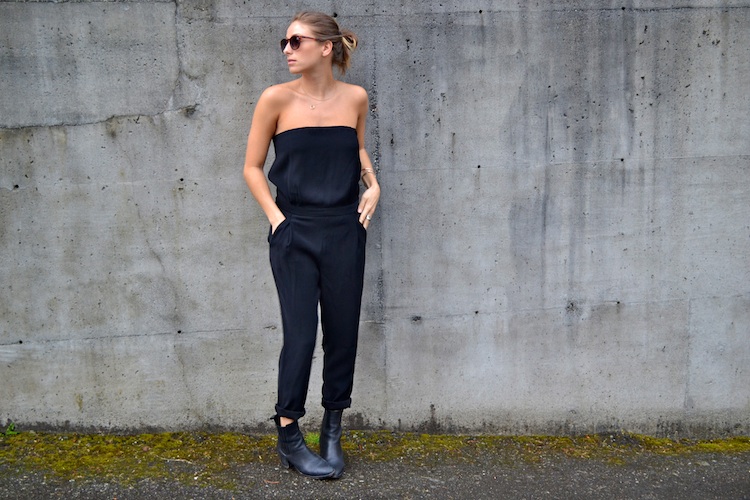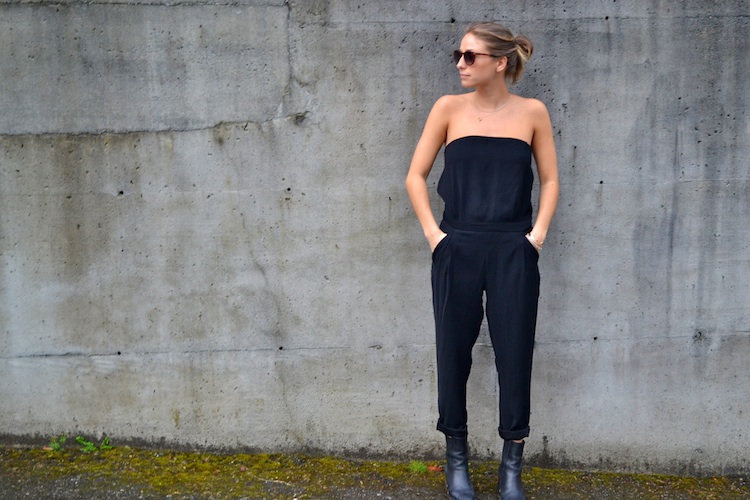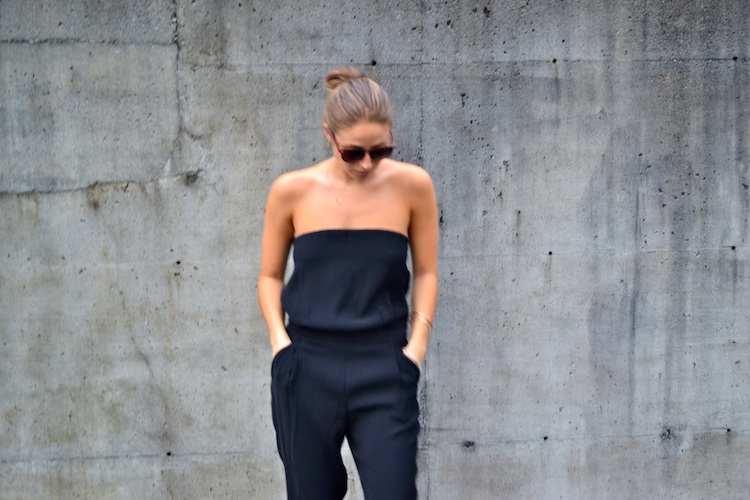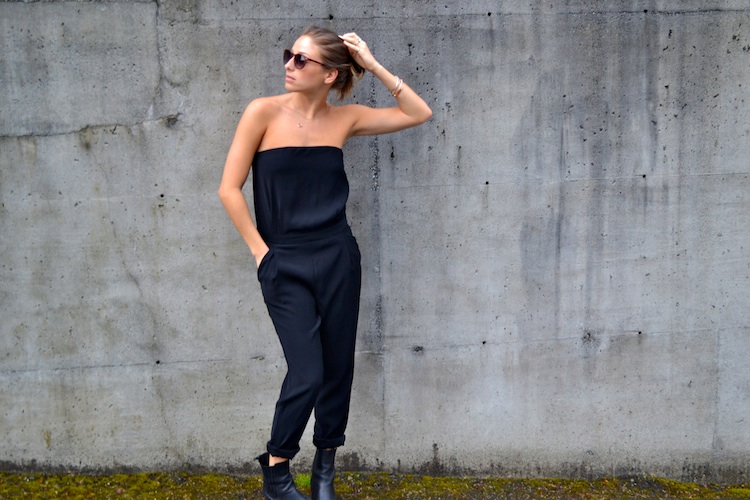 jumpsuit: Zara (similar) | boots: Topshop (similar) | sunglasses: H&M (similar)
I'm about halfway into my week from hell, so please forgive my upcoming lack of posts. I will be up and running shortly! School's (almost) out for the summer!
ph/Kit Matkaluk