I kind of can't stop wearing these boots. I had been on the lookout for quite a while for everyday boots that were stylish, had a bit of a heel but were comfortable. No such luck. Even raised my price range to see about these babies, but sadly they didn't work out. Finally, good old Topshop swooped in with the rescue. The pointed toe gives a modern edge, the small heel makes your stems look longer, and (bonus!) they are super comfortable. Also, leather rocks in the rain. Sold.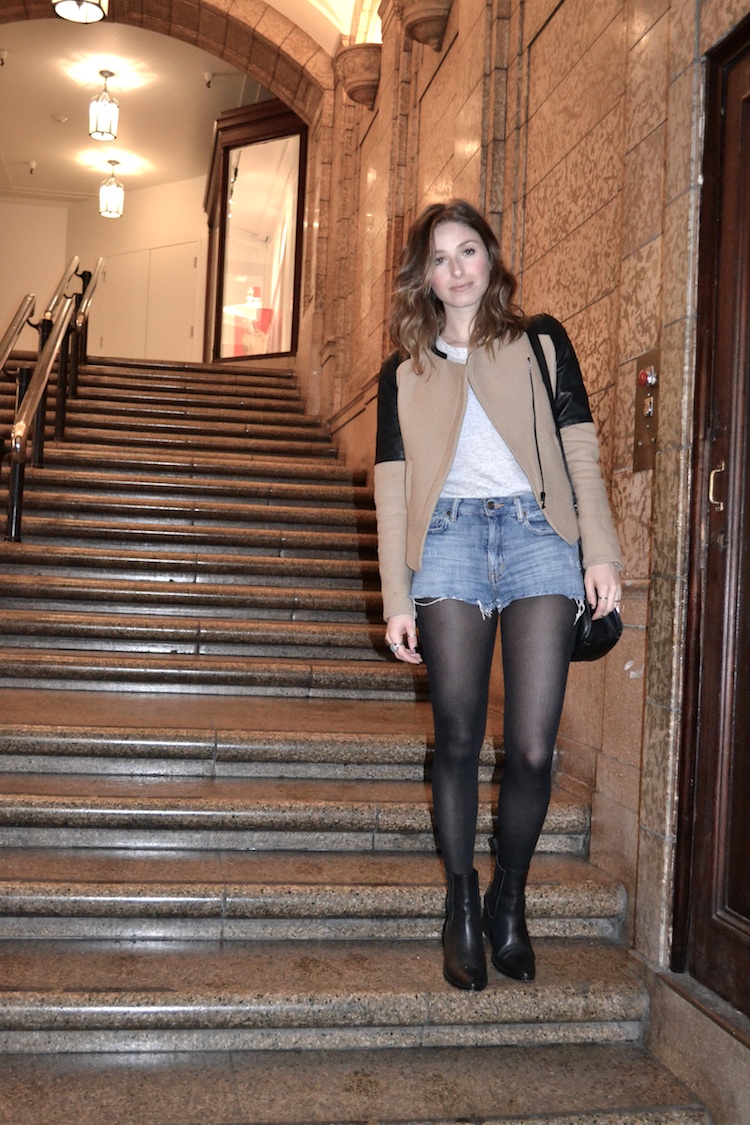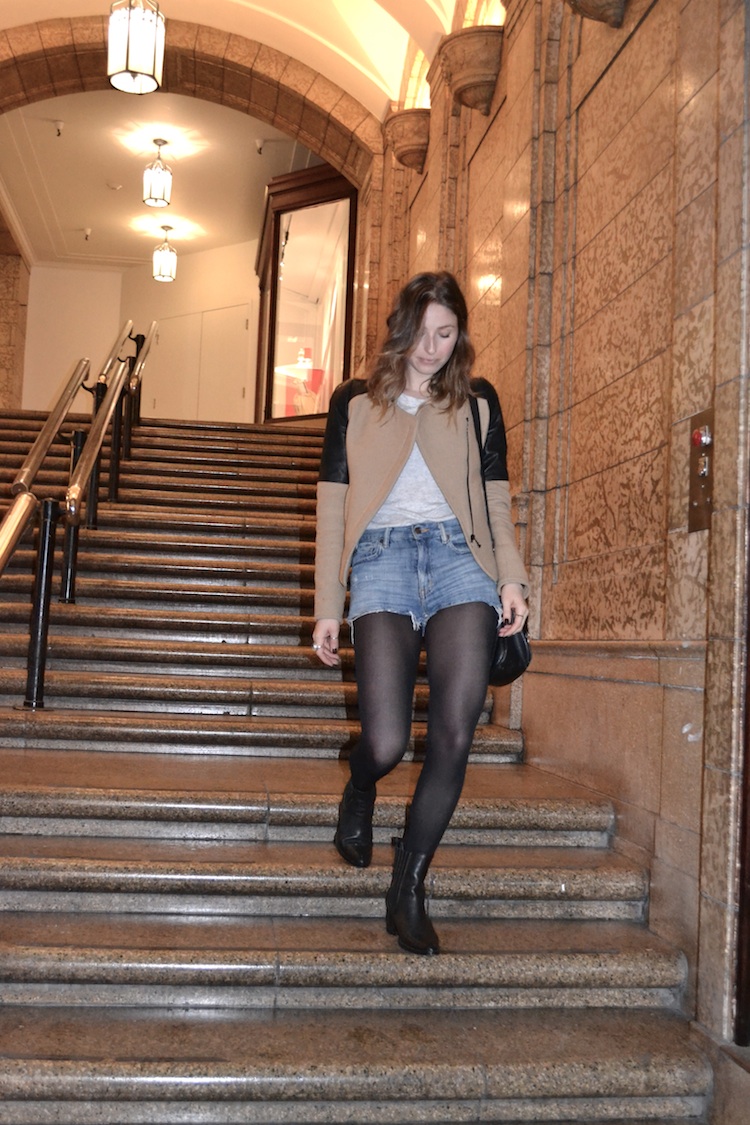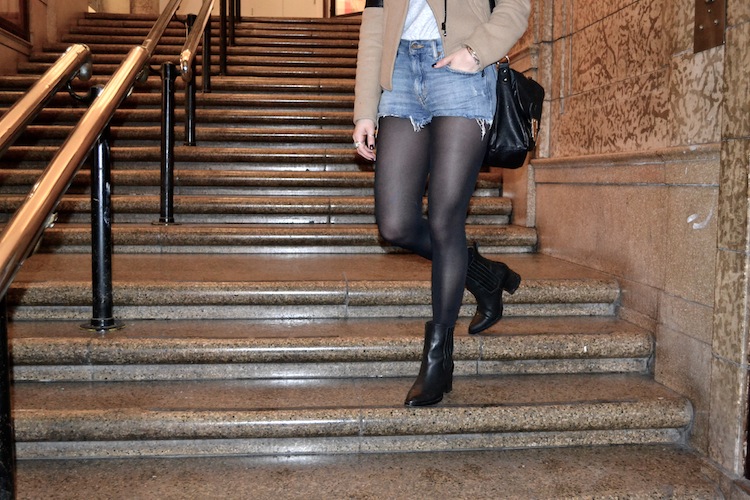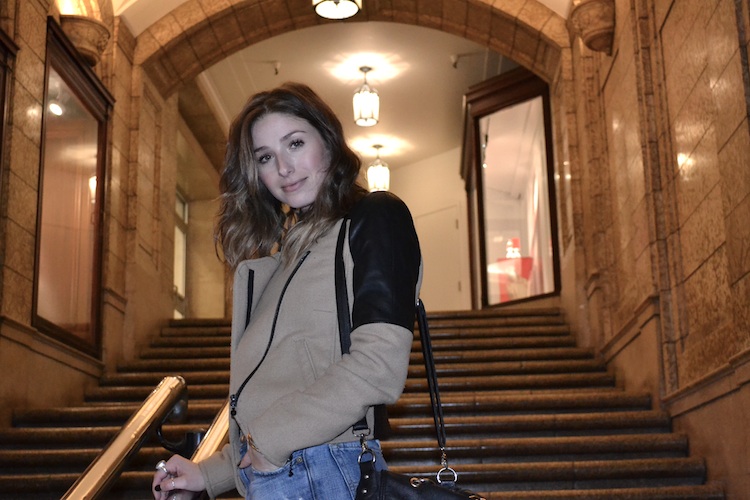 jean shorts: Ralph Lauren | tee: Aritzia | jacket: Zara (similar here and here) | boots: Topshop | jewelry: H&M (similar), So Pretty Jewelry
Last night I had the pleasure of attending the #packingforparadise event at Swimco. It was the perfect precursor to my upcoming Hawaiian vacation filled with cocktails, manis, beachy hair and makeup tips and a fashion show. Obviously, wore my new favourite boots. Thanks to Alisha at Brookline PR and the lovely ladies at Swimco!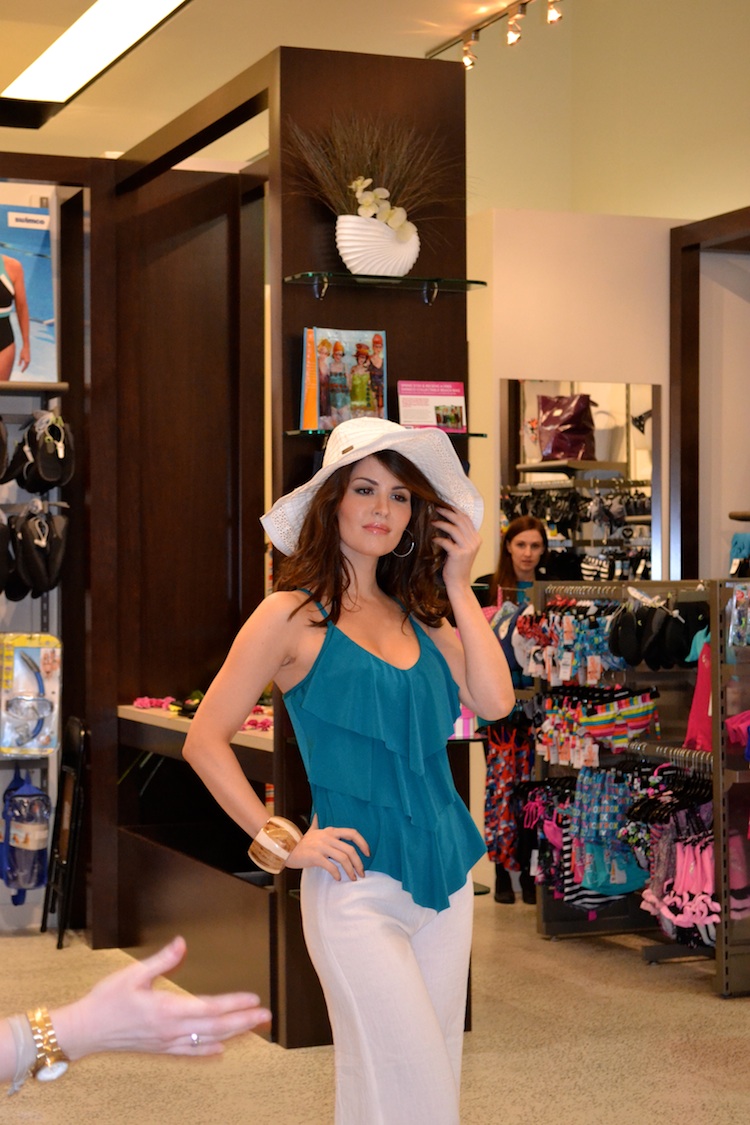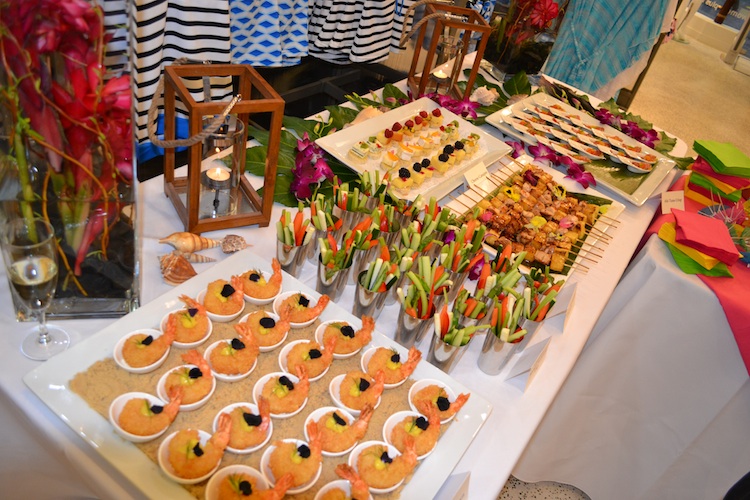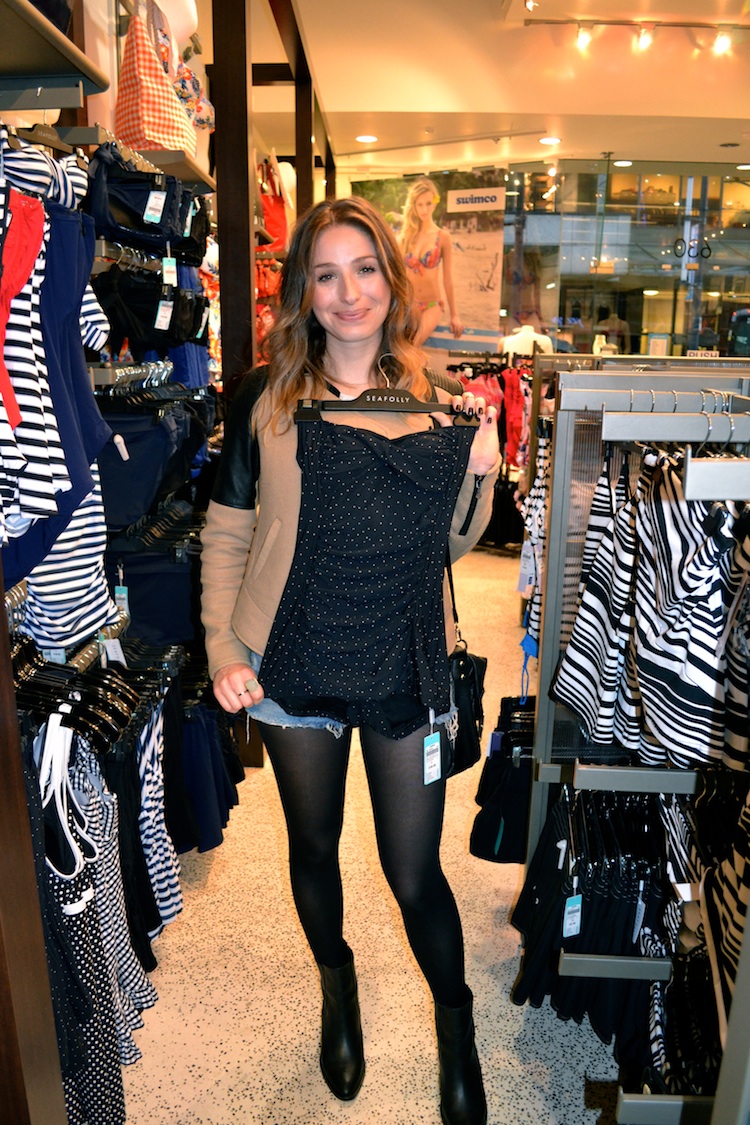 Have a wonderful Wednesday friends!
photos by Aleeza Khan Bradner