It is so easy to get wrapped up with "fast fashion." You know that stuff you want RIGHT NOW and you seriously CAN'T go another day without it..It's like fast food; you can't not have it at the time and then you regret it later. Zara does that really well with their bi-weekly rollouts of new stock and quick disposal of "old" pieces. And then a week later you can barely look at it. It's gross. Since when has fashion become about a shitty piece of fabric you wear twice and then throw away? Isn't it supposed to be a visual presentation and expression of who you are and who you want to represent yourself as? I suppose if you have a bit of fashion ADHD, Zara would be your go to as it comes out with new, mid-priced pieces all the time. And I will be the first to admit, I love Zara. They make decent quality pieces that mimic the trend and feel of the season, and at a price I can afford. But seriously, I'M OVER IT. This love it and leave it trend in the industry is wearing on me (pun intended).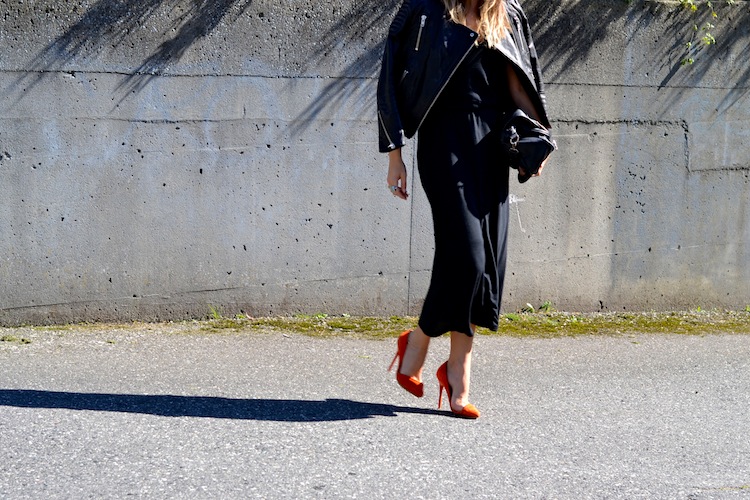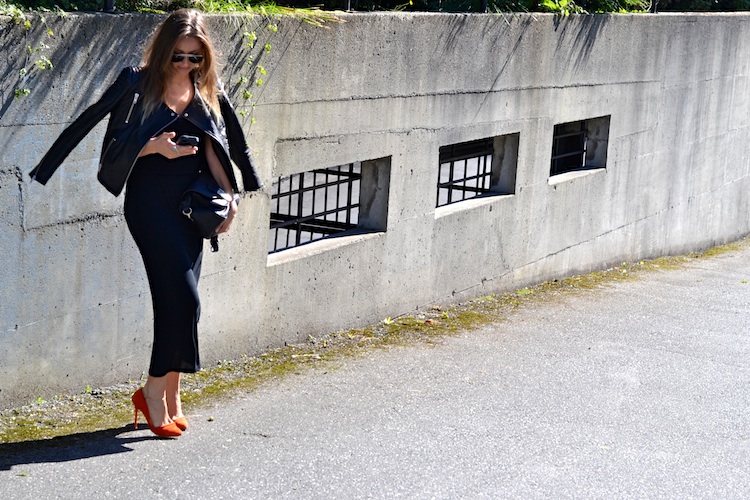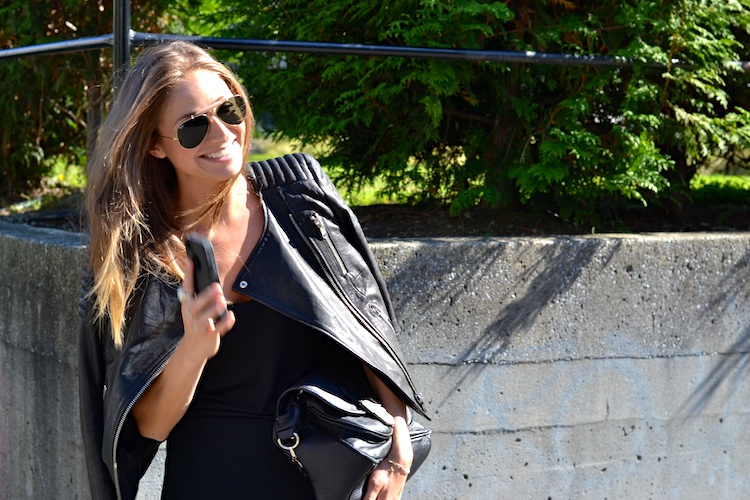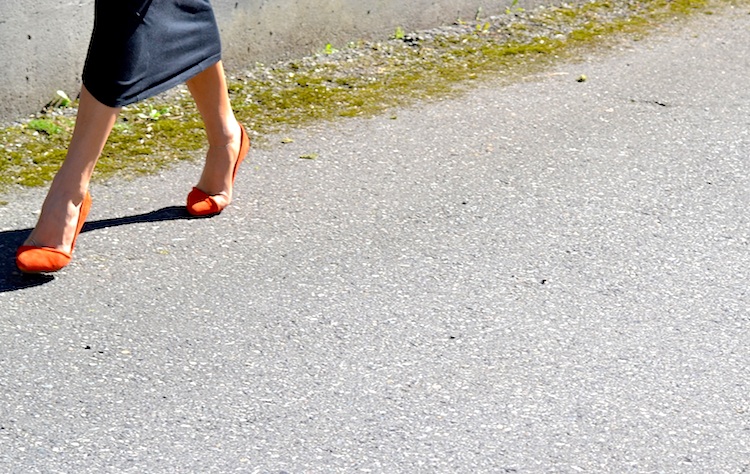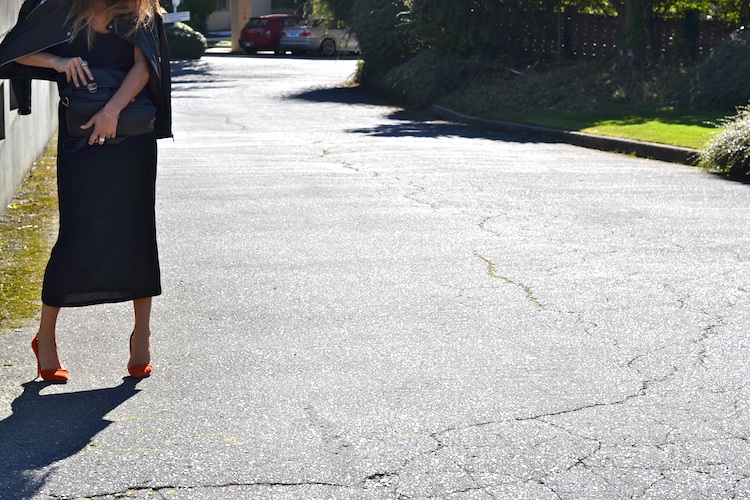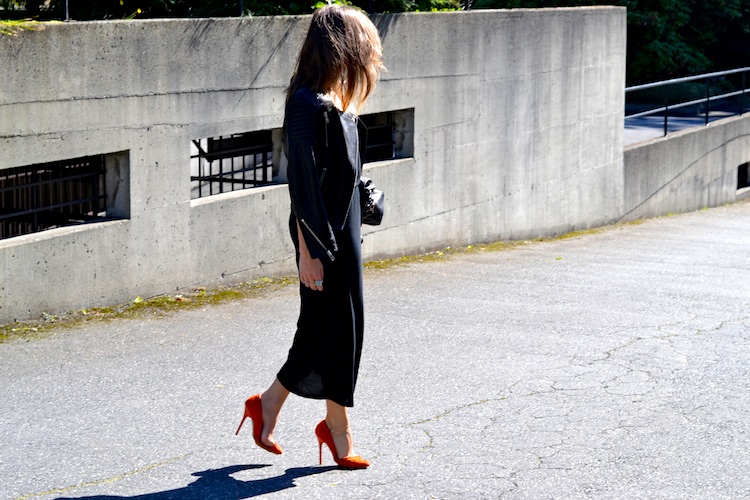 dress: Aritzia | jacket: H&M | shoes: L.A.M.B | sunglasses: Ray Ban | bag: vintage
I realize there is some irony in here, as I'm feverishly following NYFW and writing about fall trends in the newspaper. But my point is that I want to make small tweaks each season. I want to still love what I've invested in and not look at my closet in disgust if there's not something new in it. And so I will leave you with that to ponder and respond to.
HAPPY WEEKEND.