ever since moving into my apartment with the bf on maine st., i feel like i haven't had a lot of time to wander around the area. i love where i live: the people are so nice, and there are really good little hole-in-the-wall restaurants and stores, but i haven't explored as much as i would have liked. so last week, my girlfriend and i wandered up maine st. to have lunch and peek around at some stores. we ended up at front & co., a vintage store with some lines of their own. i had forgotten how much fun it is to find a score at a vintage shop! i found this lace dress for $30 and threw a nude slip underneath to make my new favourite outfit. it's so satisfying to find a piece that you really love for cheap. it makes going through the entire store item by item to find the goodies worth it. speaking of that, you definitely need to be in the right mood to shop vintage because you need to be able to scour the racks, so make sure to be fed, watered and patient!
i wore this outfit to dinner at another maine st. find- campagnolo. the food was unbelievable, i haven't had good thin crust pizza like that in a long time. and, as recommended, the crispy ceci was so different and good. yum. i've also been wearing this dress to school, with booties and a coat for those fall-like days and about Vancouver with a 70s-esque hat and pale pink platform shoes (stay tuned for those photos). it's so comfortable and versatile and that much more special because of the price tag.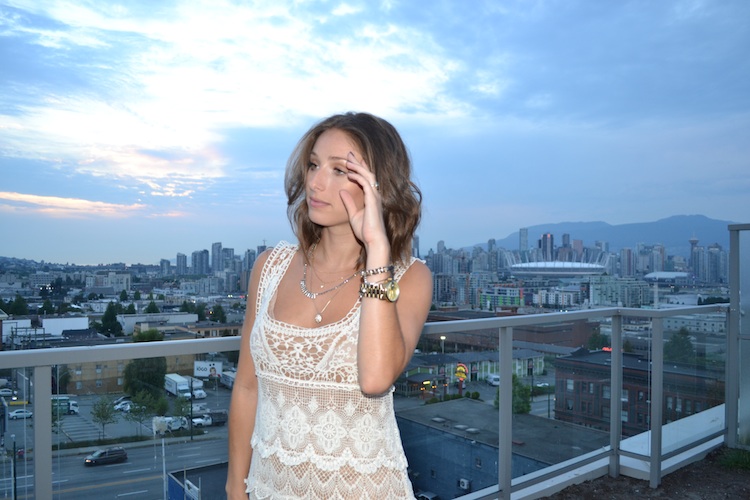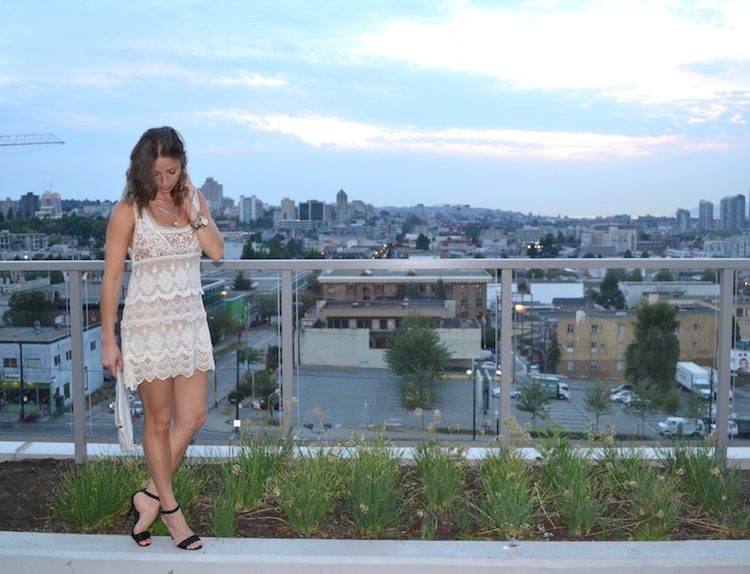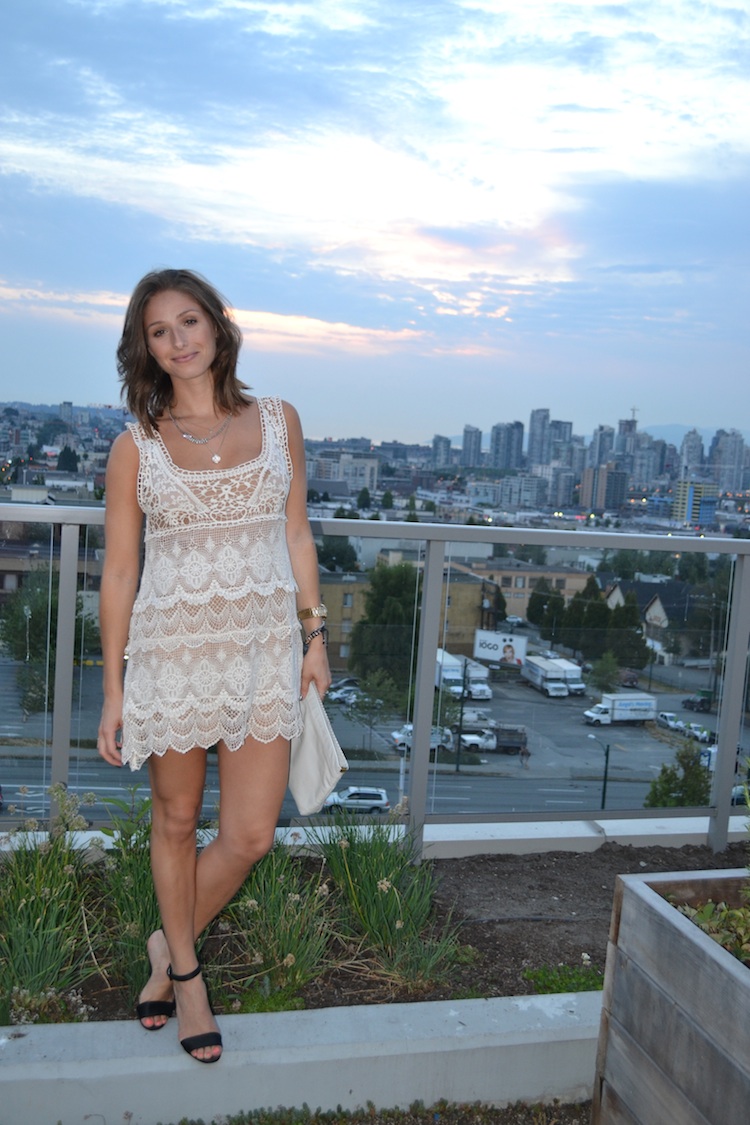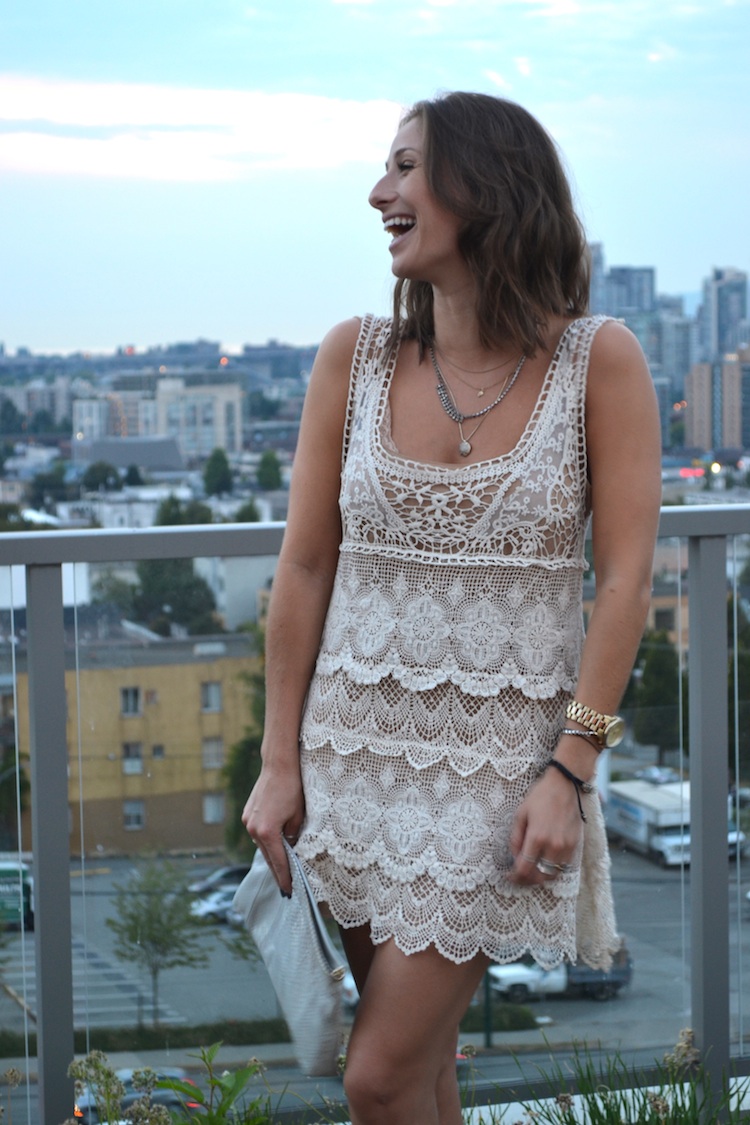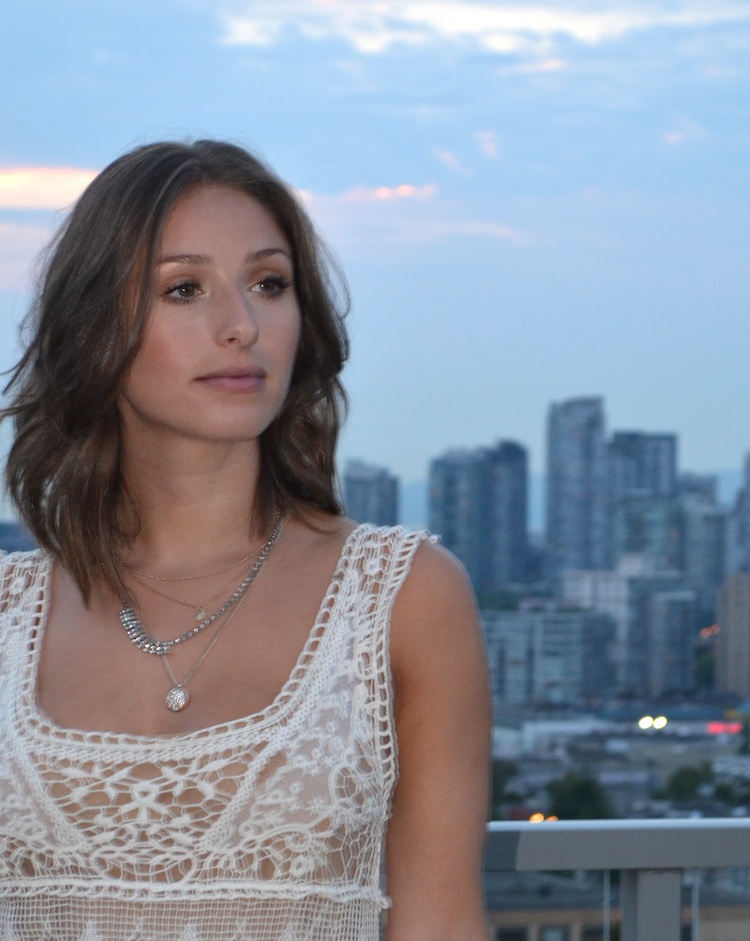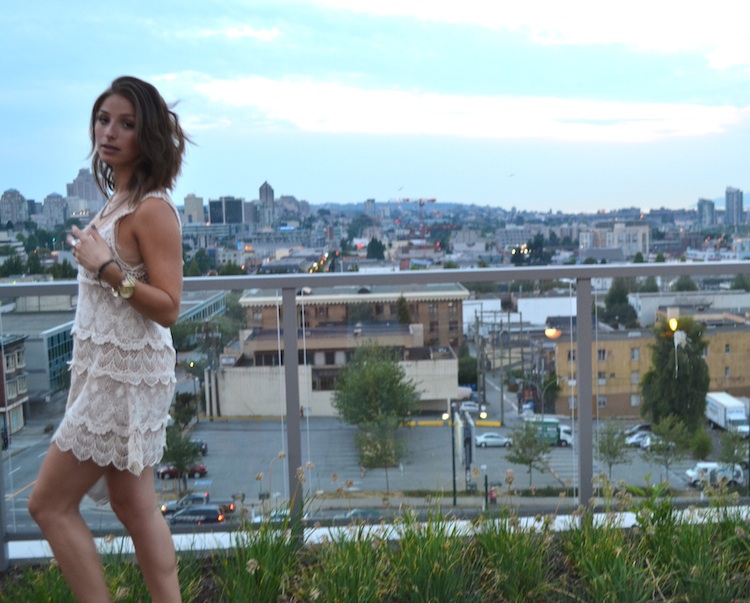 dress: vintage from Front & Co. (similar here, on my wishlist here) | slip: Miu Miu (similar here and here) | shoes: Zara (similar here and here) | jewelry: Michael Kors, Shoppalu, Banana Republic, Dogeared Jewelry, vintage (last seen here)
have a lovely lovely weekend my friends!!