The other day while walking our dog in the park, my boyfriend and I met an odd and interesting man. We were taking some blog pictures, he struck up a conversation and we started talking about social media. He couldn't understand the point of twitter (not that I don't disagree with him) and we talked a lot about why brands use it and how much the internet has changed the way people advertise and do business. Anyway it made me think about how much media is published every day (especially as a blogger) and how much of it is not great. Nowadays, it seems (and I'm speaking generally) that the content is watered down because in order to keep up with our society's want for newness and immediate satisfaction, we have to produce new things all the time. And just because they're new does not mean they are quality. (There are some great blogs out there that constantly publish quality content, but not, in my opinion, many). I myself find a pressure to publish posts as much as I can so as not to get lost in the blogosphere. Which brings me to the anxiety that i've been feeling lately that my boyfriend and I ended up talking about last night. There is so much focus on who is reading your blog, your stats, comments etc, that it starts to lose its appeal. I started doing this because I really enjoy it and even if I was having a shitty day, I would still publish a post. I want people to enjoy and learn something from my blog and I don't want to publish a post purely because I think I need to. So it is very important to me to be proud of each and every post I've published (I can't exactly say that I have been, but I will be). On that note, here is a post that i love and am very proud of!
I love, love, love this leather pencil skirt and if your office will allow it, it's such a cool twist on a classic shape. It's especially easy to dress up for after-work cocktails: switch out your blouse for a vintage tee, throw on some red lipstick and boom- hottie with a naughty body as my friend katie would say.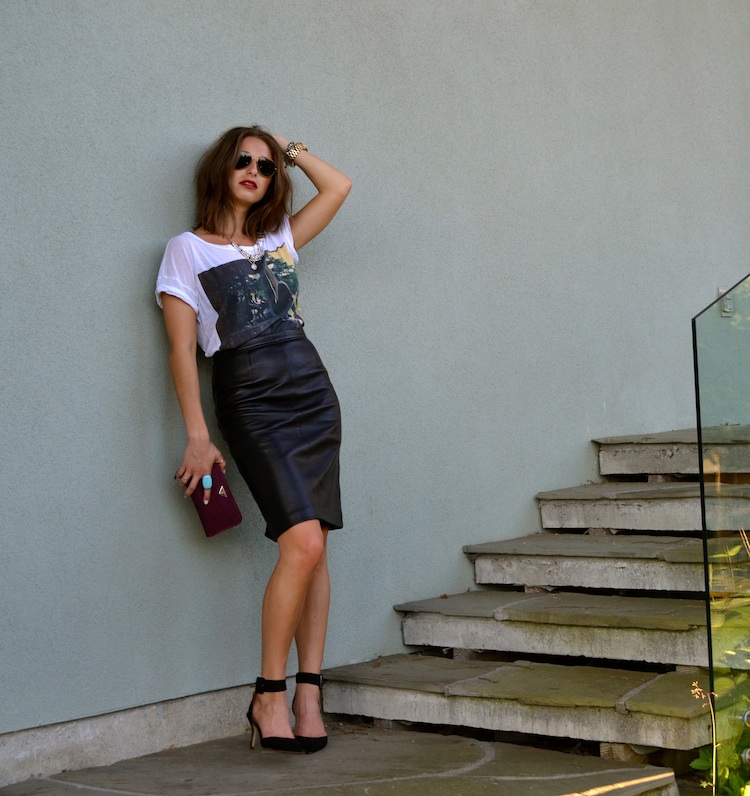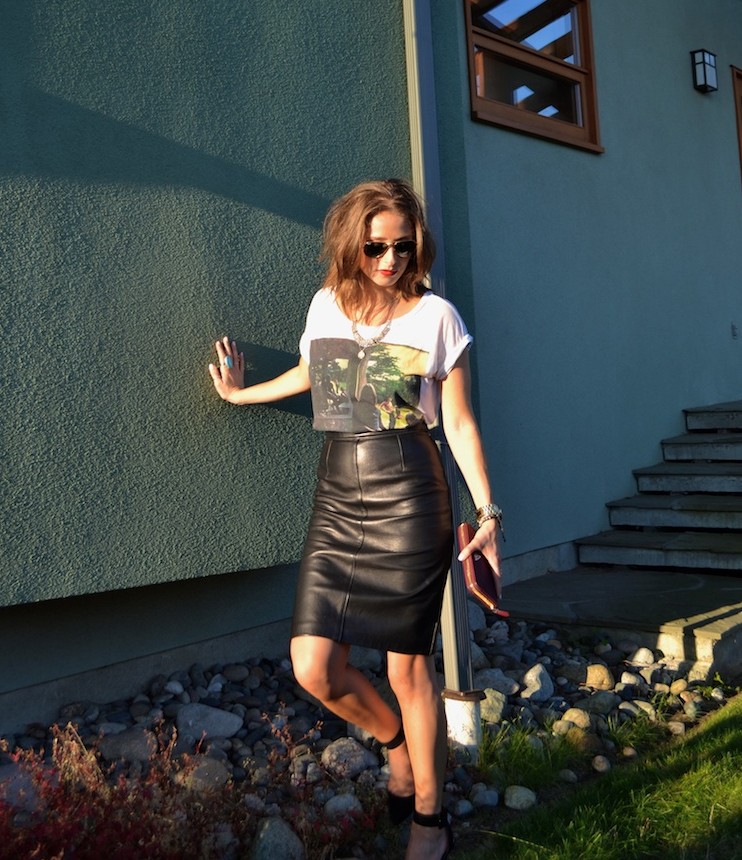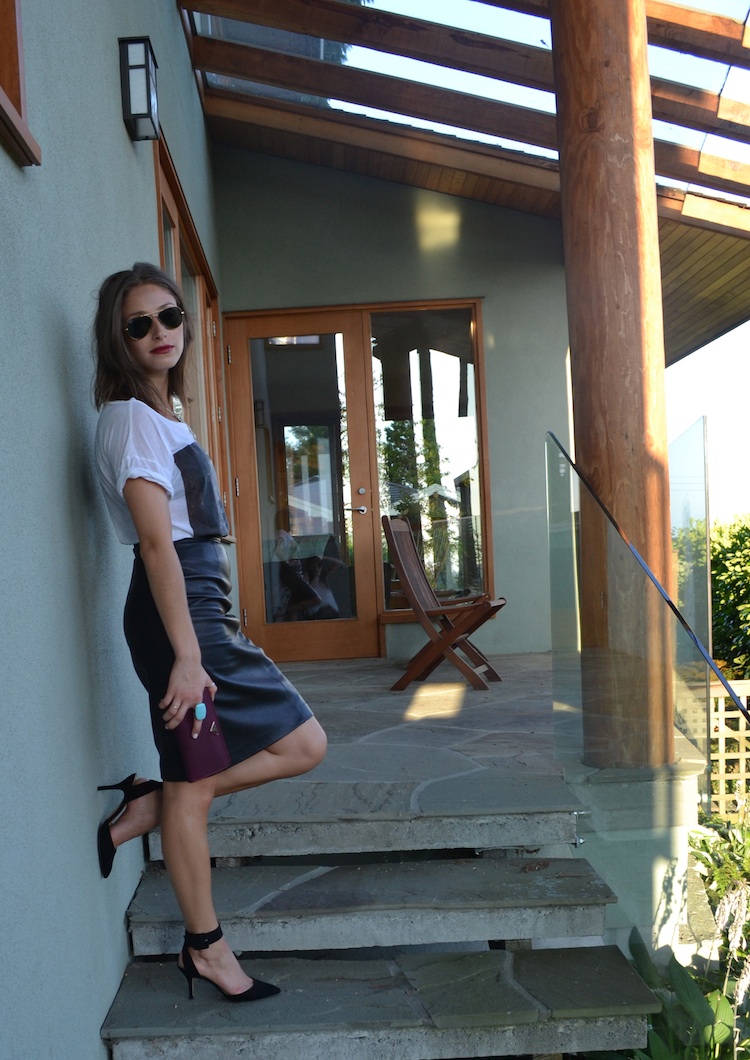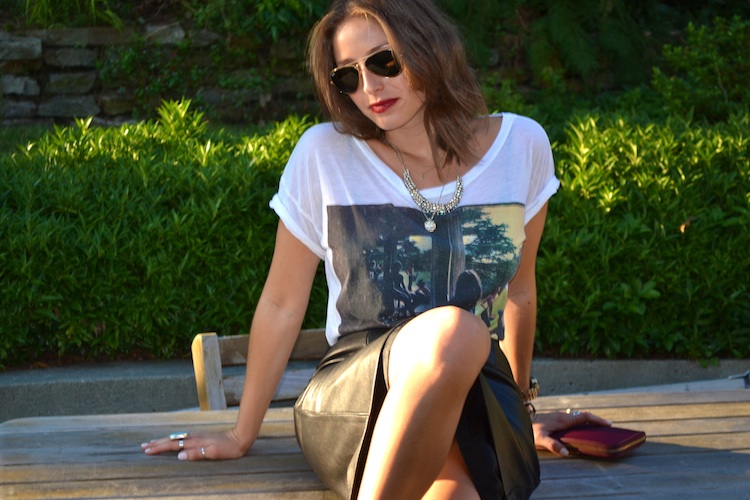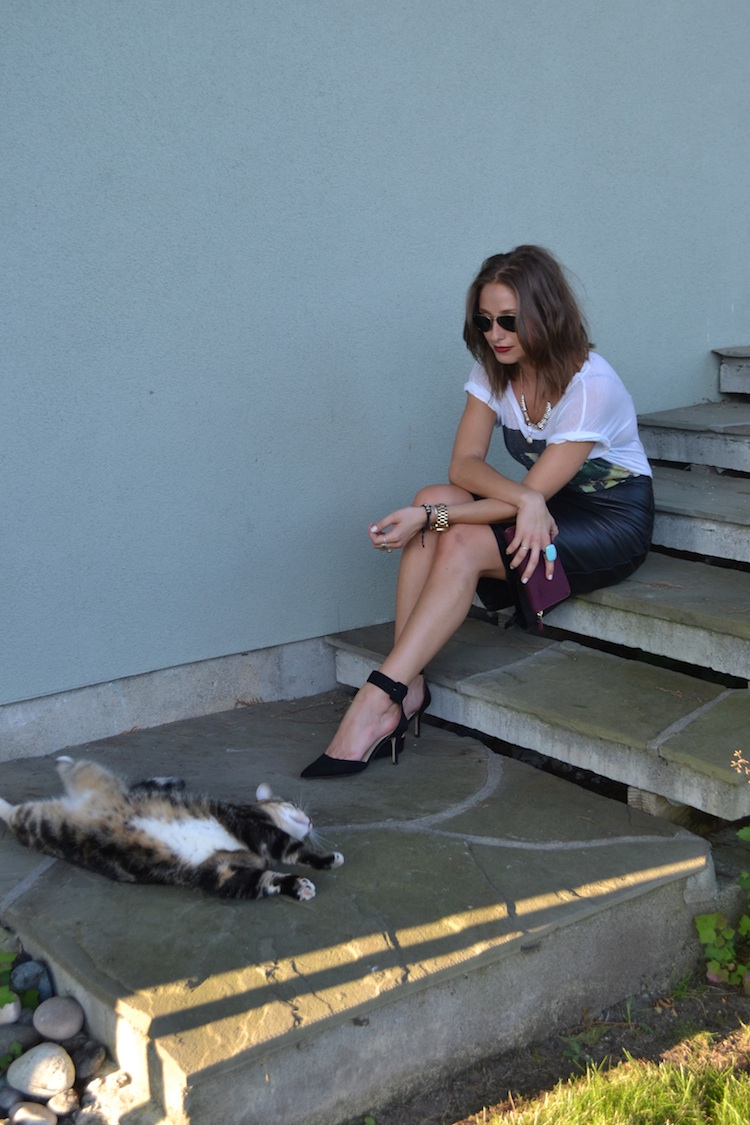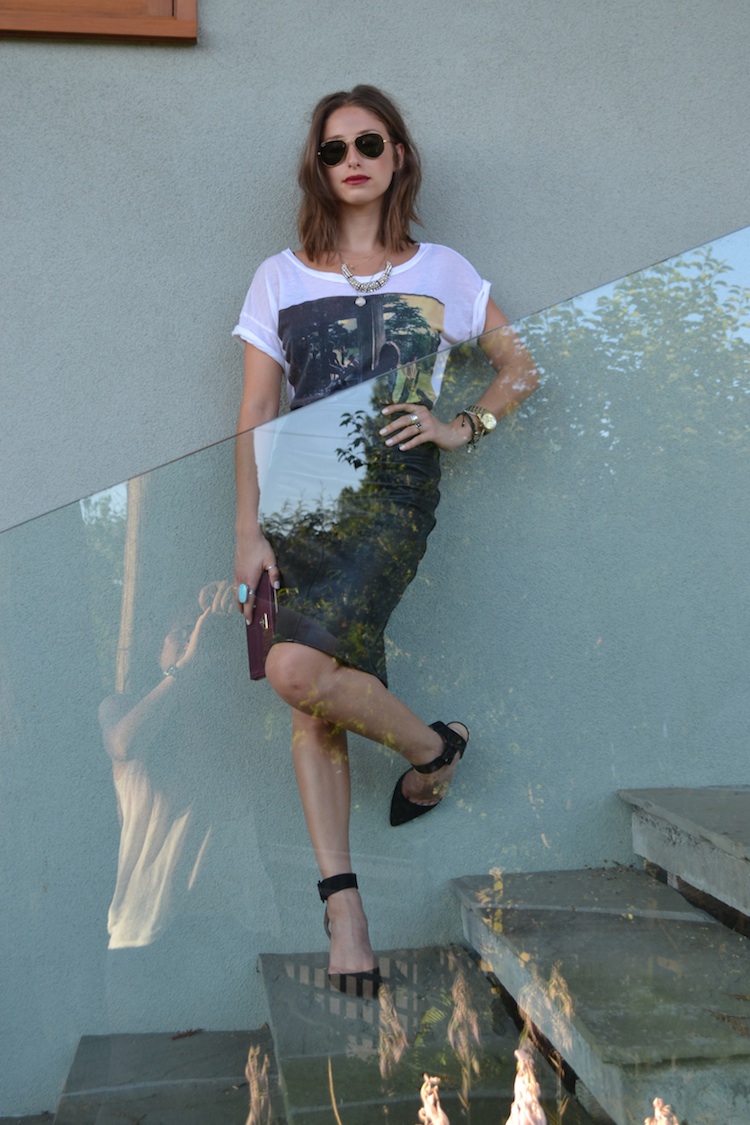 skirt: vintage c/o Shoppalu (similar here, vegan version here, splurge here) | tshirt: Chaser | shoes: Zara (similar here and here) | jewelry: H&M (similar), Michael Kors, Banana Republic (similar), Dogeared Jewelry (cool little thunder bolt here), vintage (LOVE this ring) | lipstick: NARS in Transiberian
Have a wonderful Wednesday evening!