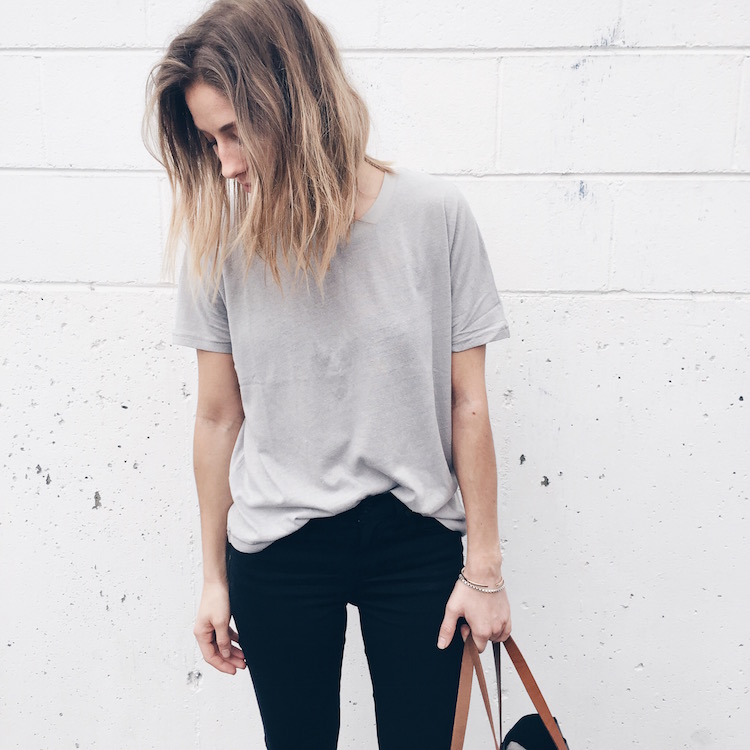 I've finally found the t-shirts I've been looking for. This grey, super soft + slightly oversized Madewell tee
has been in heavy rotation since I got it (so has this white one). And no, this is not a sponsored blog post.
I'm off to the cold of the east agin… follow along on Instagram + Snapchat (augustdiaries)!