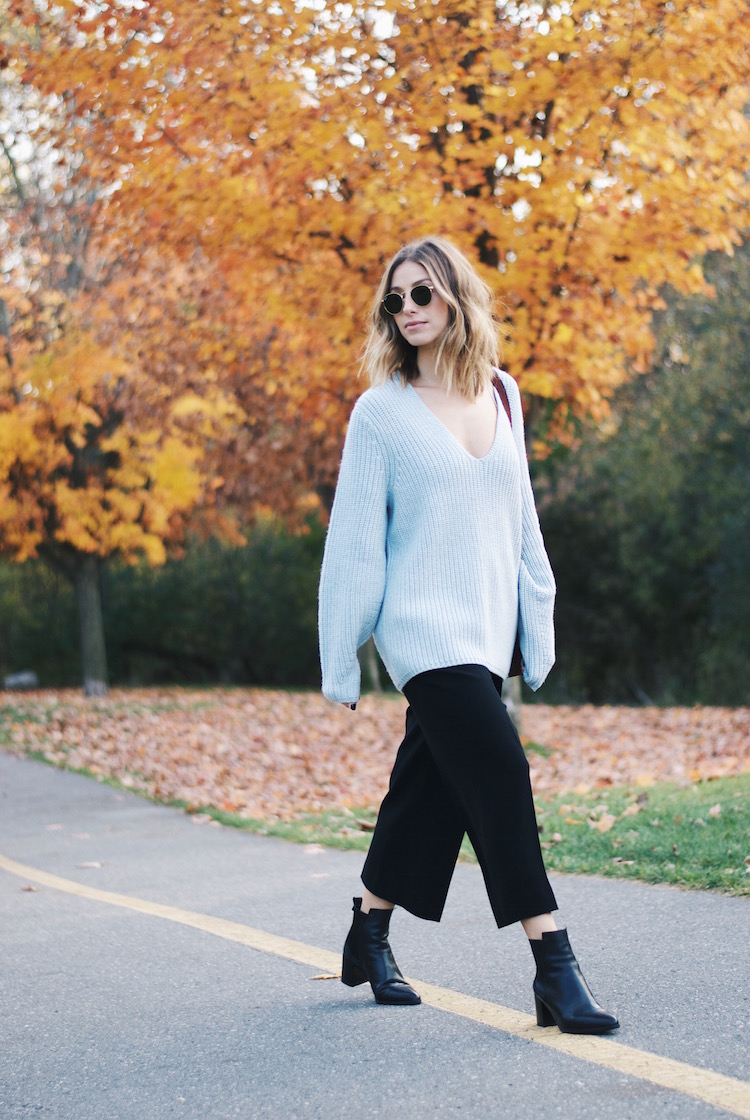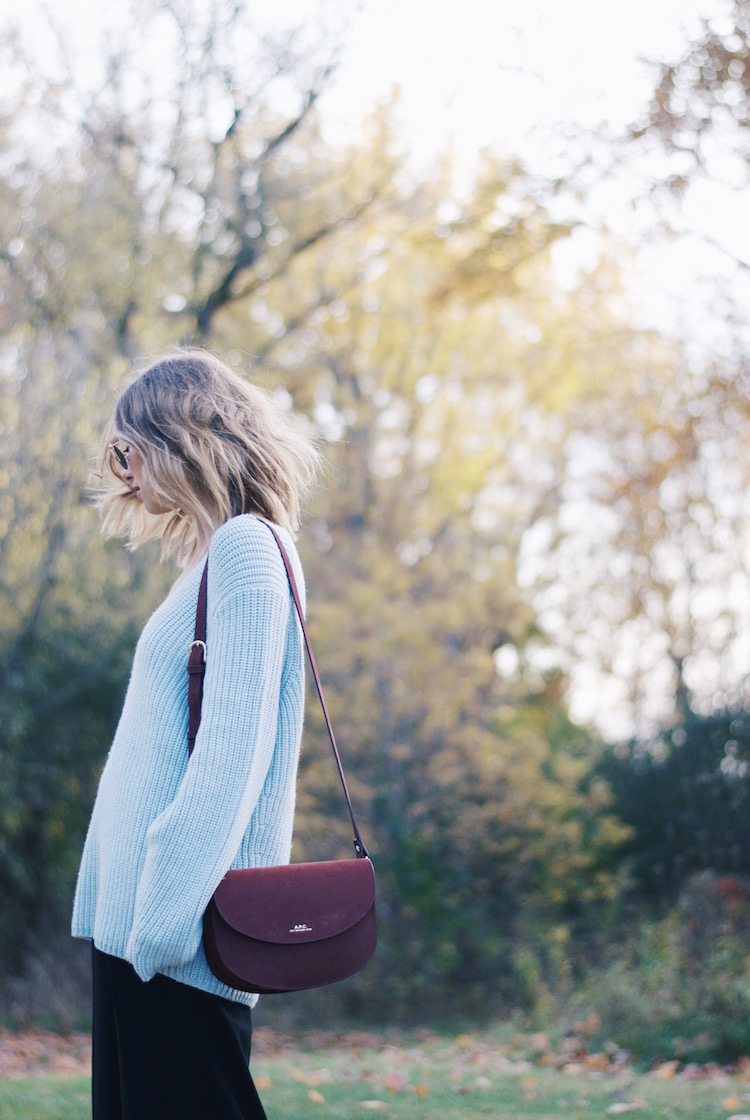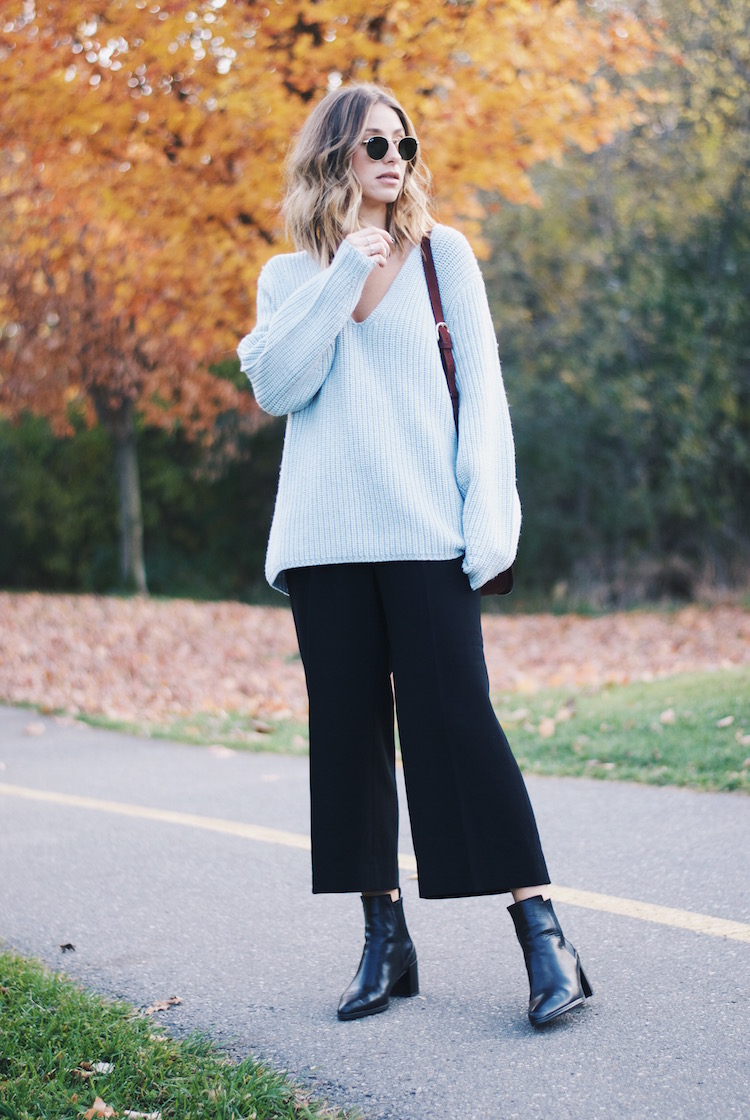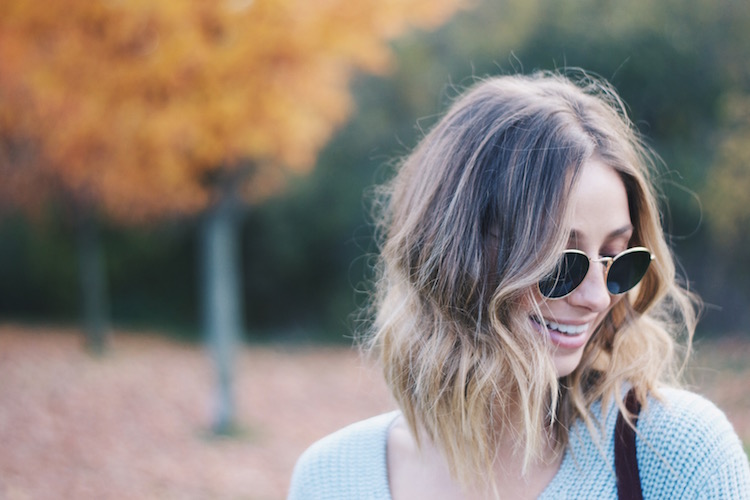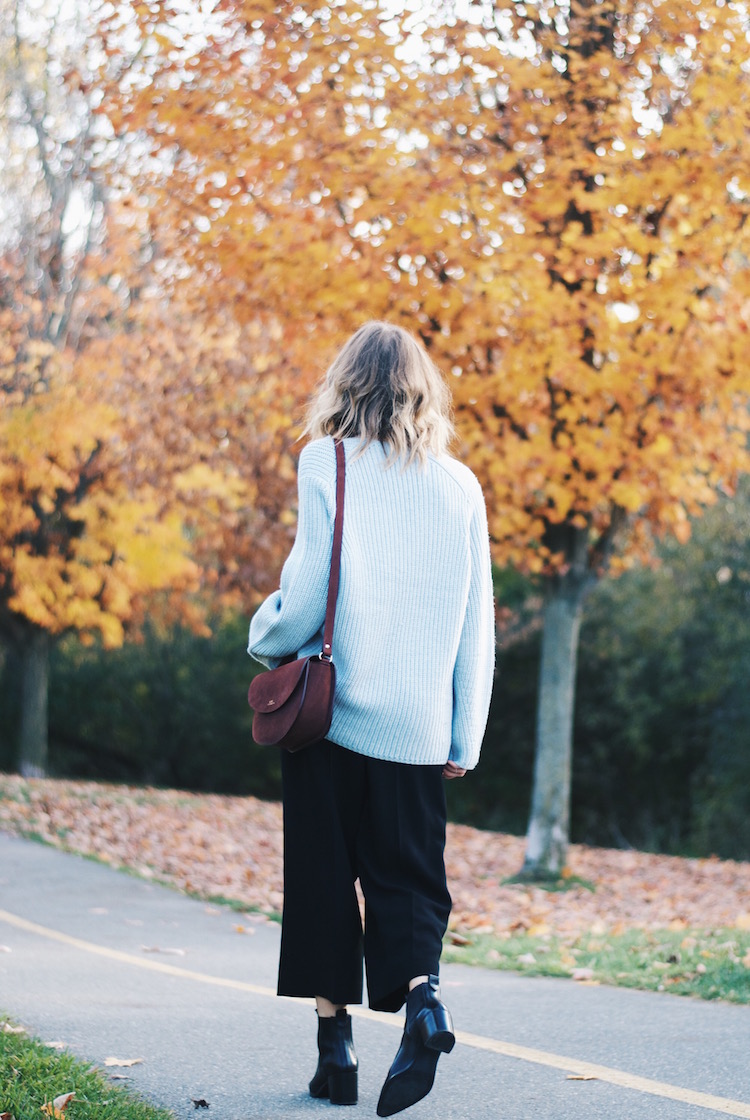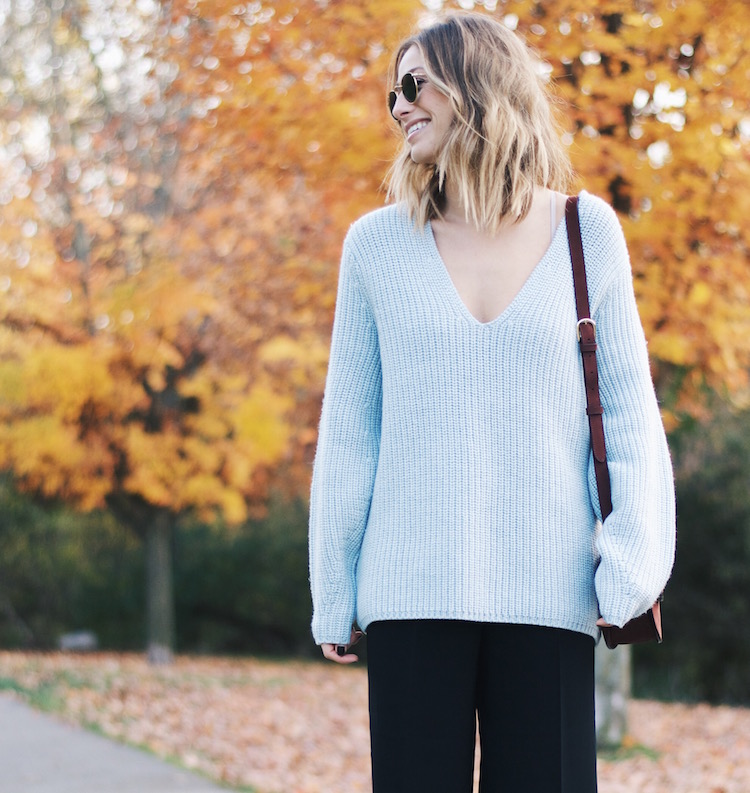 Aritzia Tyrion sweater, culottes
The oversized look can be tricky. It's been in style for a few seasons now (see here and here) and while I love it,
you can easily get lost in fabric. It can make you look bigger than you are sometimes and god knows
very few women want that!
Showing a little bit of skin (like the décolletage as I did here) is helpful in breaking up the excess fabric. Proportion
is also very important (some helpful tips here), so keep that in mind when pairing two oversized garments
together. When all else fails, go for one oversized item, like a beautiful knit turtleneck, and one slim item,
like a pair of leather leggings or skinny jeans.
I have some very exciting projects in the works (which will soon be revealed!) and in the meantime, I'd love
to see you at Nordstrom tomorrow for my event with Sanctuary Clothing! Happy Weekend, friends.