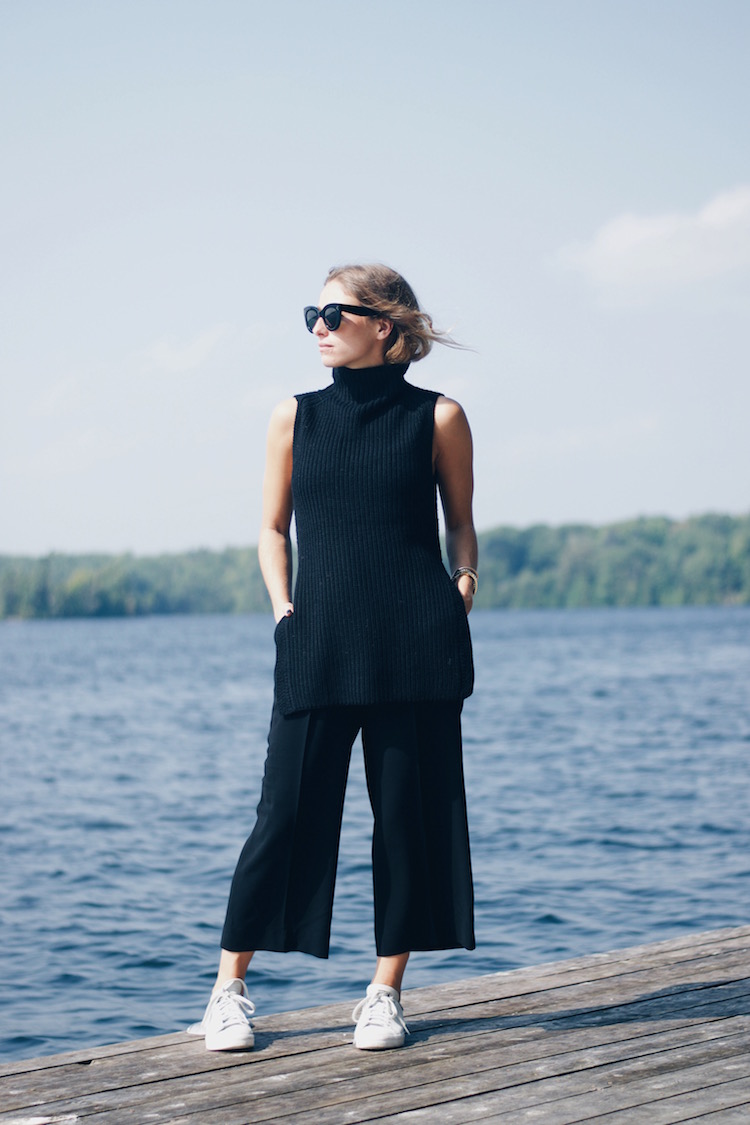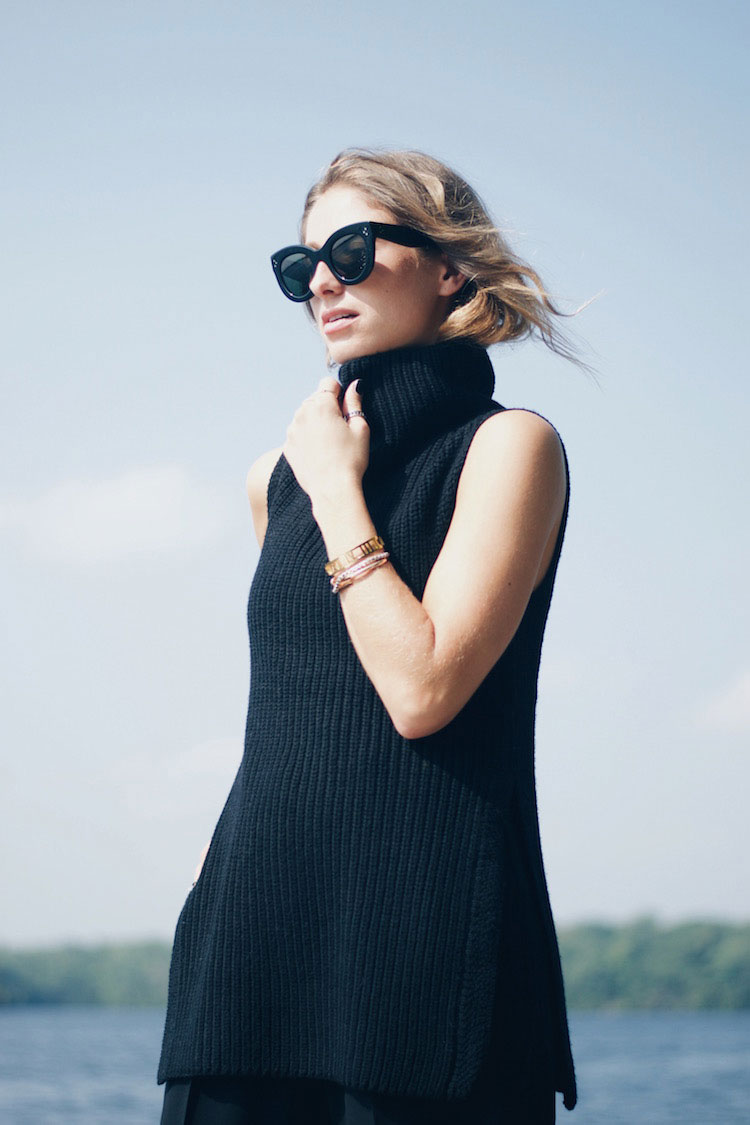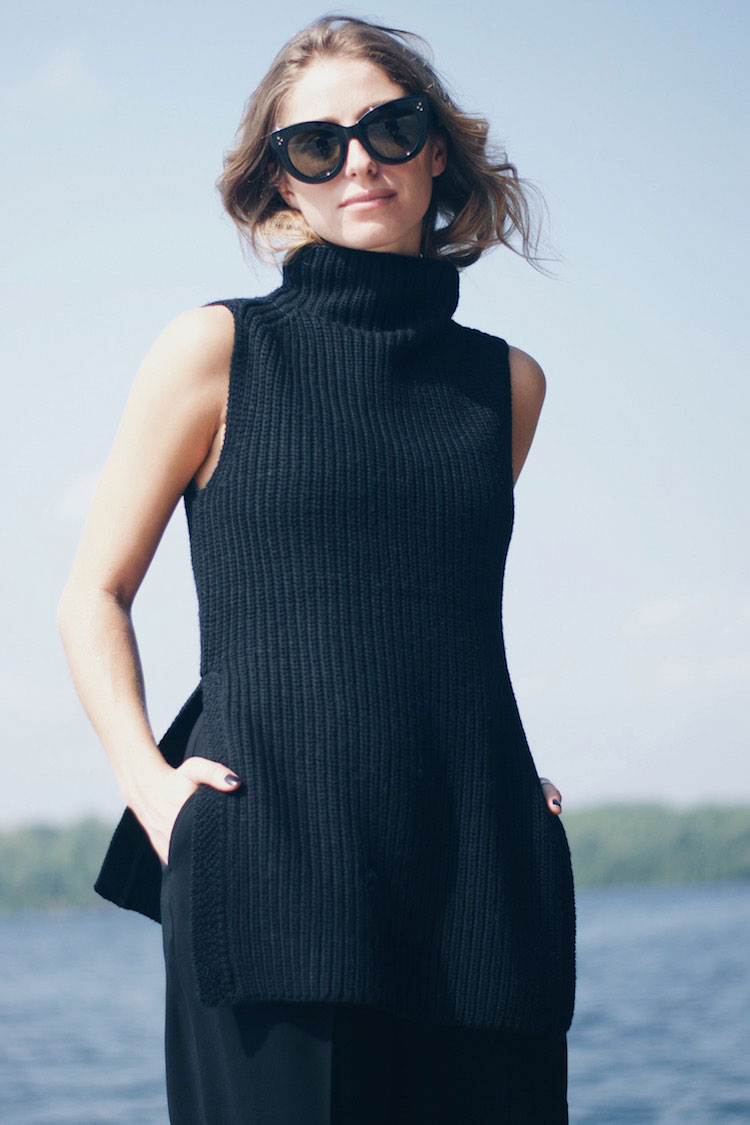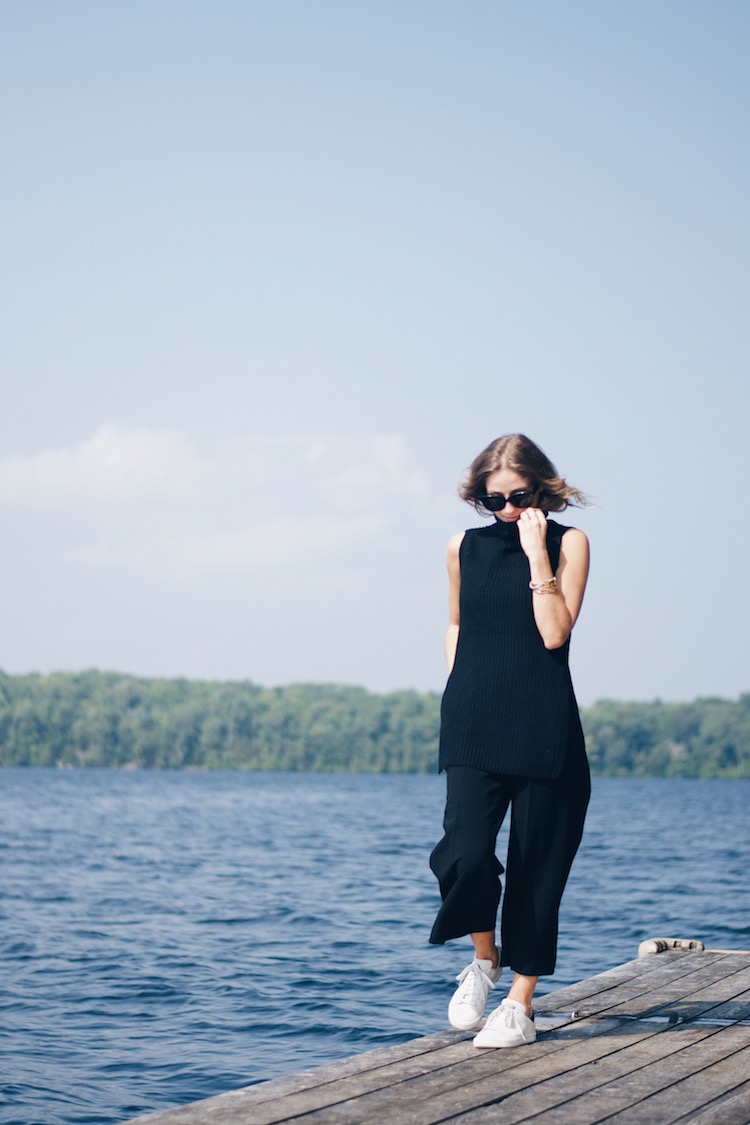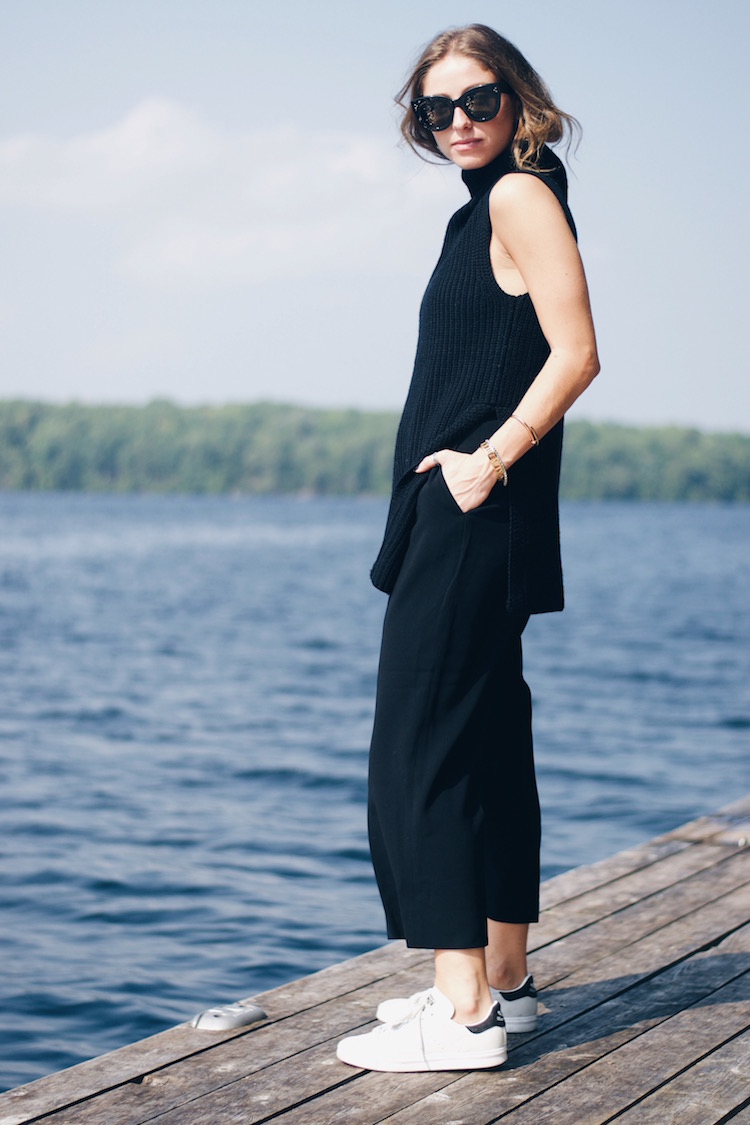 Aritzia turtleneck, culottes
Adidas Stan Smith sneakers
Celine sunglasses
Continuing on in my obsession with culottes this fall, I've gone back to basics (and my favourite): all black. A great way to update your look from season to season is to play with proportions; play with hemlines, top lengths and heel heights. But keep in mind that your body will dictate what proportions look best on you. A few tips to keep in mind:
– If you're short, be careful of too-long hems and tops, especially when you're not in heels; tall girls can get away with more.
– Think about where the largest and smallest parts of your body are and highlight or disguise those with your clothes. For example, if you have a tiny waist, accentuate that and go for a longer hem instead of going for a boxy top.
– Hemlines (both top and bottom) will also accentuate the body part where they end (i.e. legs, torso, hips). When I got these culottes, they were gorgeous, but a bit unflattering because of their length. So I hemmed them to hit at the slimmest part of my ankle (I cannot stress this enough).
And when all else fails, go for all black. It'll make you look and feel great, no matter what season.
PS In life news, I can finally taste again! This recovery has been harder than I thought, but I'm starting to feel like myself again. Have a wonderful Monday!