Earlier this fall, you may remember I had mentioned that miniskirts were BIG this season. Fast forward to now and I realize I've rarely worn any! The best way to do this is for your legs to be the only skin exposed; otherwise it looks like you're trying too hard/a little cheap. Particularly when it's cold out, you just don't want to expose any more skin than necessary. A sweater, big coat and knee-high boots warm up this little number and make it winter-appropriate.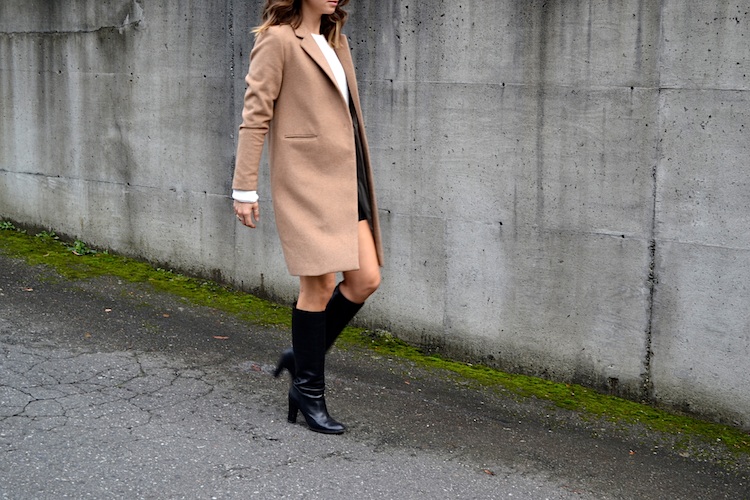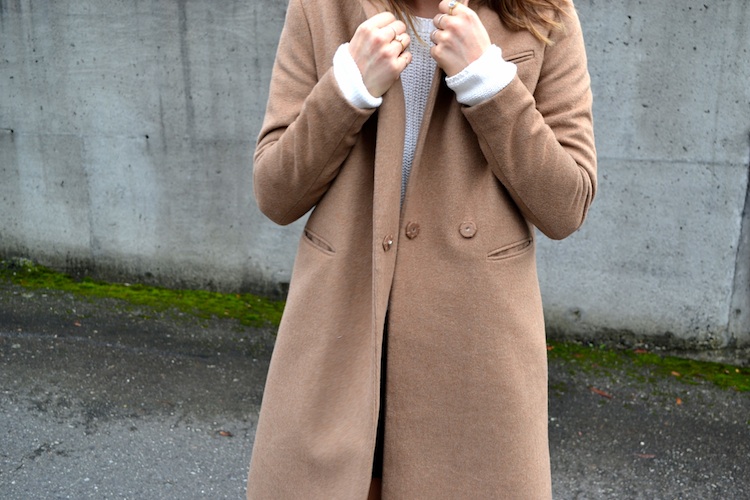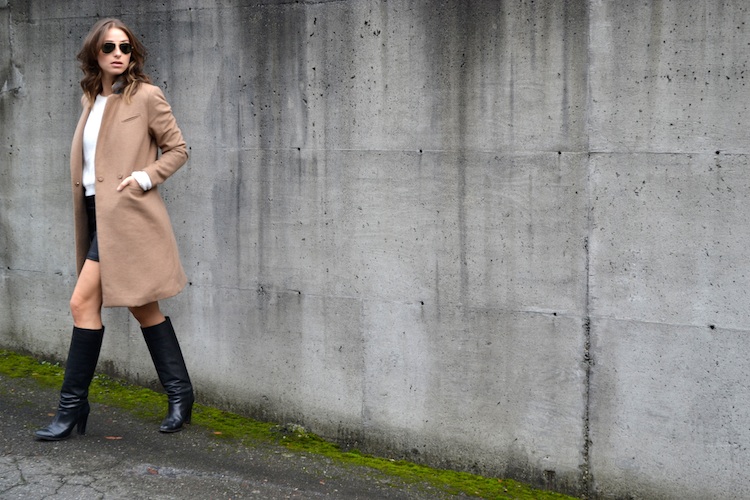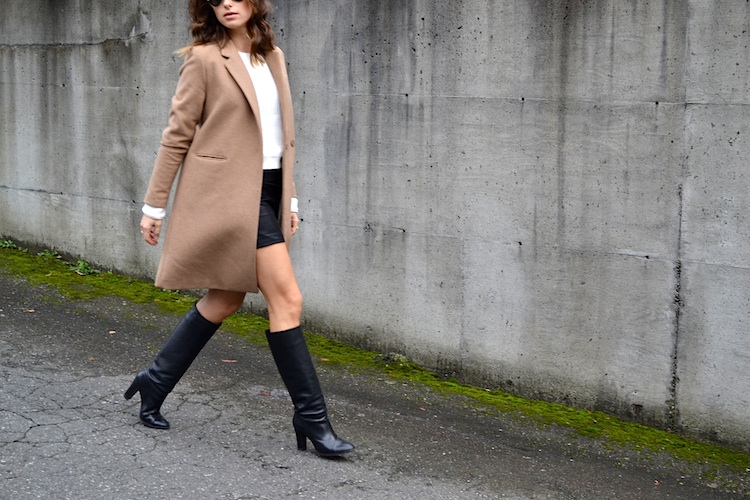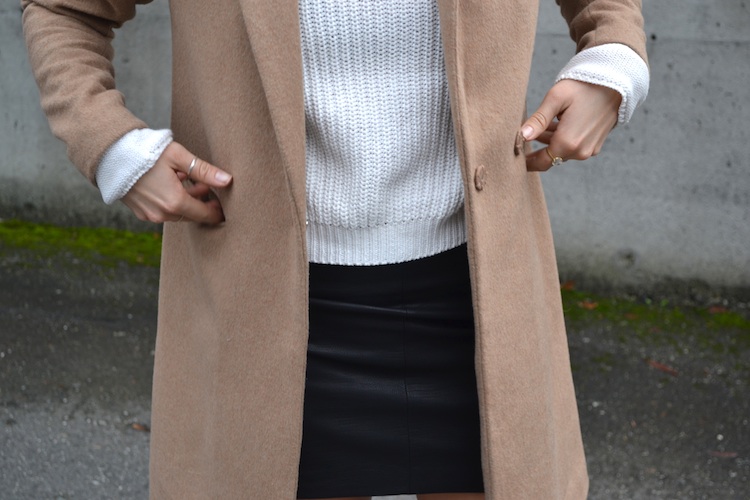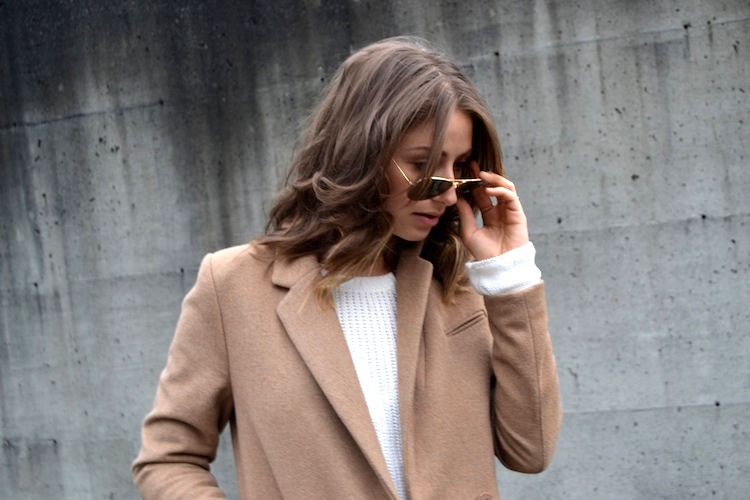 coat: H&M | sweater, skirt: Zara | boots: Banana Republic (old) | sunglasses: Ray Ban | jewelry: Leah Alexandra (c/o), Club Monaco
Have any of you worn miniskirts this fall/winter? I'd love to see how you styled them!