I don't know if it's the weather change or the fact that I keep getting sick, but my sartorial inspiration is on low supply these days. The shorter days makes it much more difficult for us bloggers to find light and weather to shoot in. It also means much less sunlight, which I find affects me a lot, moodwise. Regardless of the reasoning, it seems when in doubt, like so many other women, I reach for all black. Everything matches, everything goes and it makes my outfit look a lot more thought out than it is. Perfect.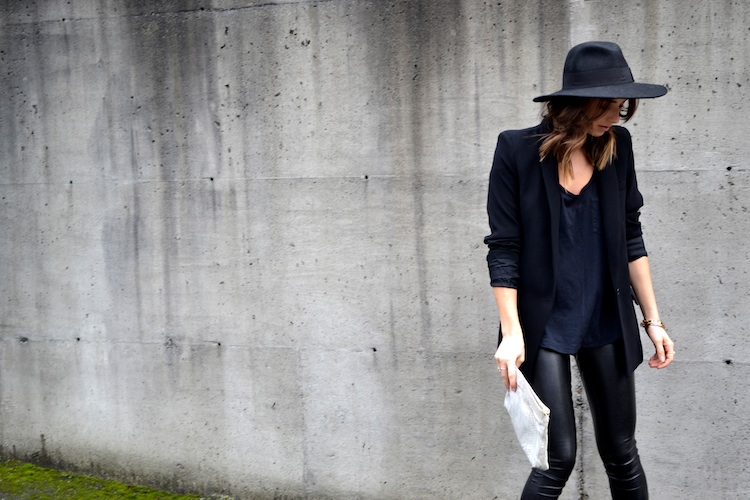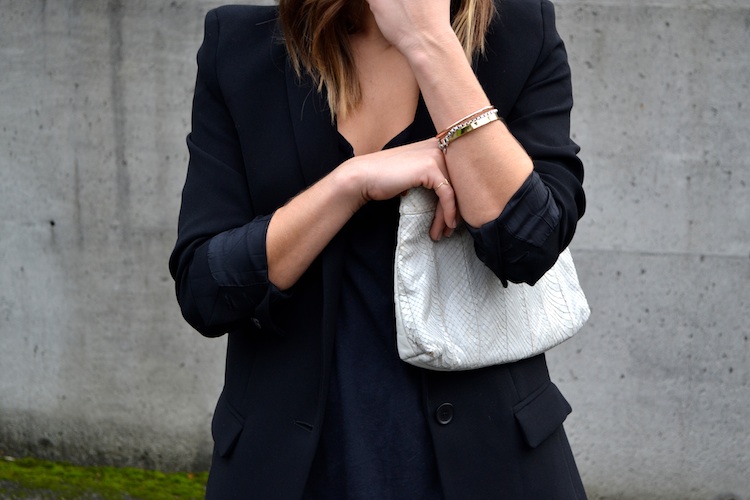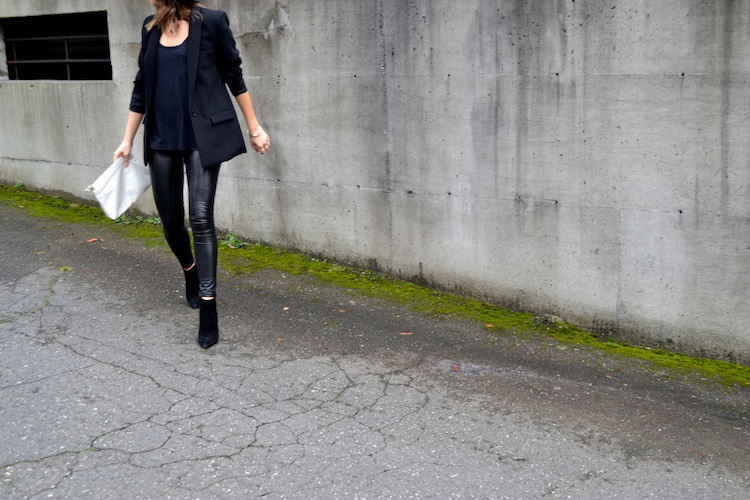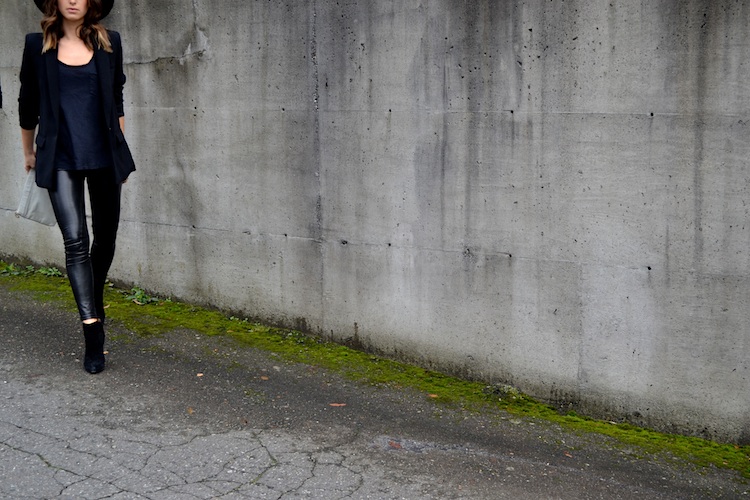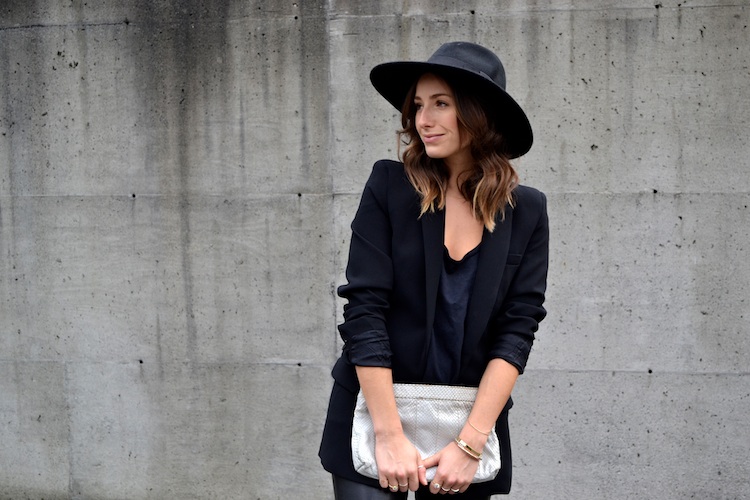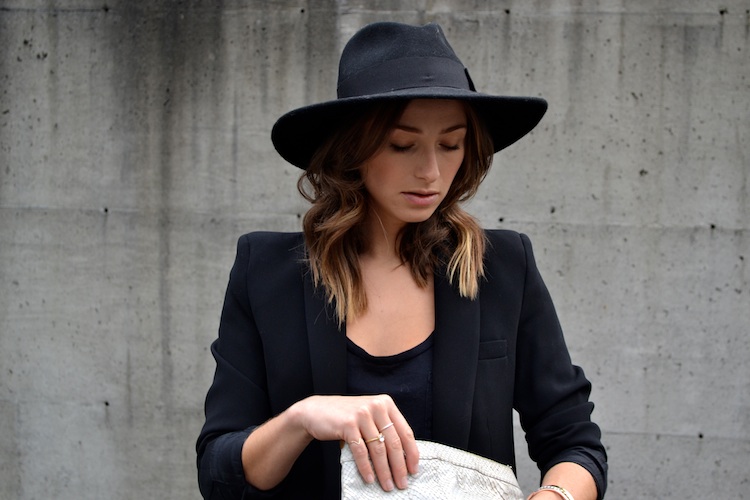 blazer: Mango | leather leggings: Aritzia | boots: Aldo | hat: Catarzi for Asos
Do you guys find you have less inspiration when the weather turns?