1. UNICO 20°N 87°W SPA
Well, it's the entire hotel really (as you've seen from my many Instagrams)… but the spa is especially instagrammable. I can honestly say that not only was the spa unbelievably beautiful, it was also one of the best I've ever been to.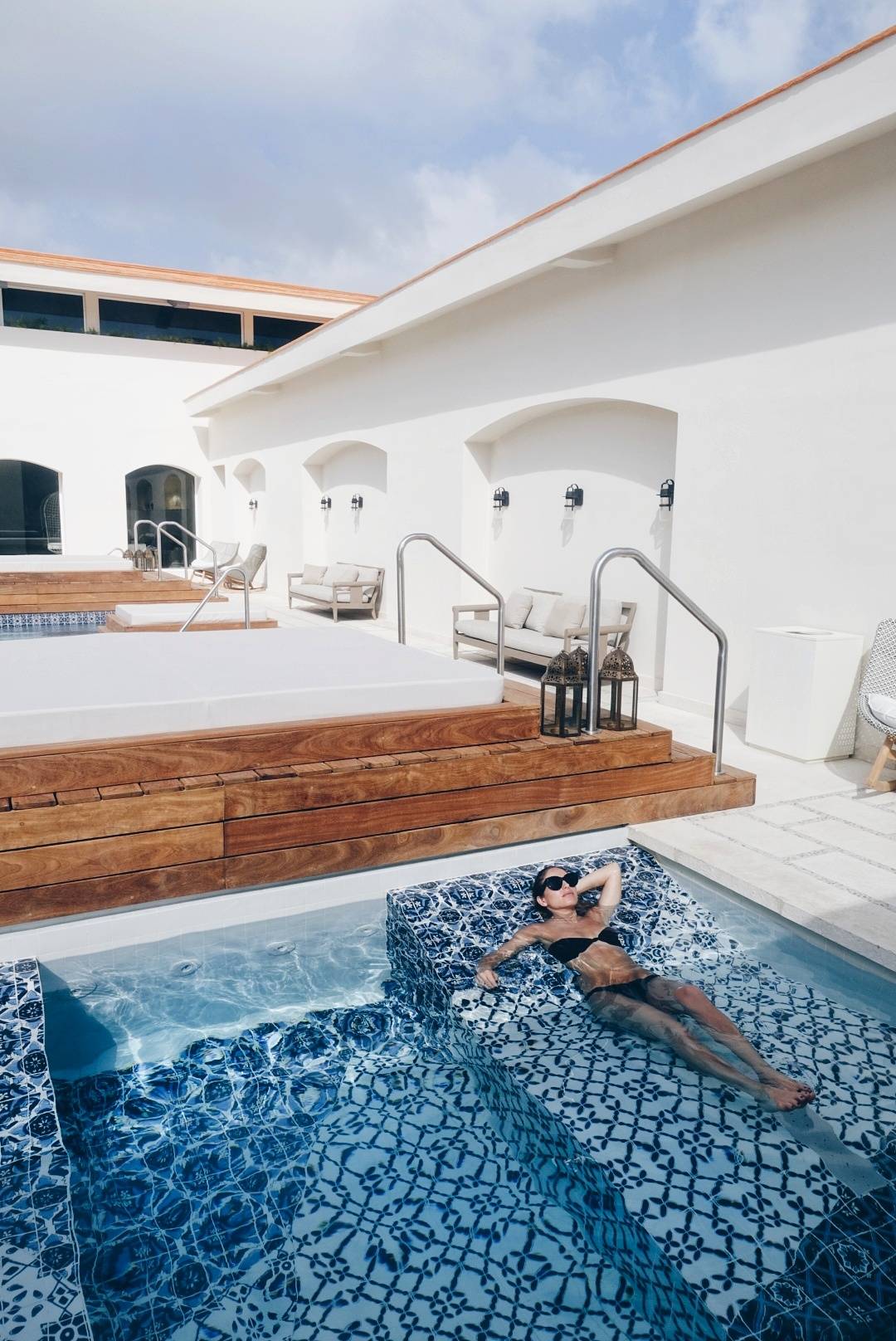 2. COCO TULUM BEACH CLUB
I wouldn't necessarily recommend staying at the hotel (the photos are a little deceptive), but the beach club is beautiful! The food is delicious and the all white decor makes for great photos.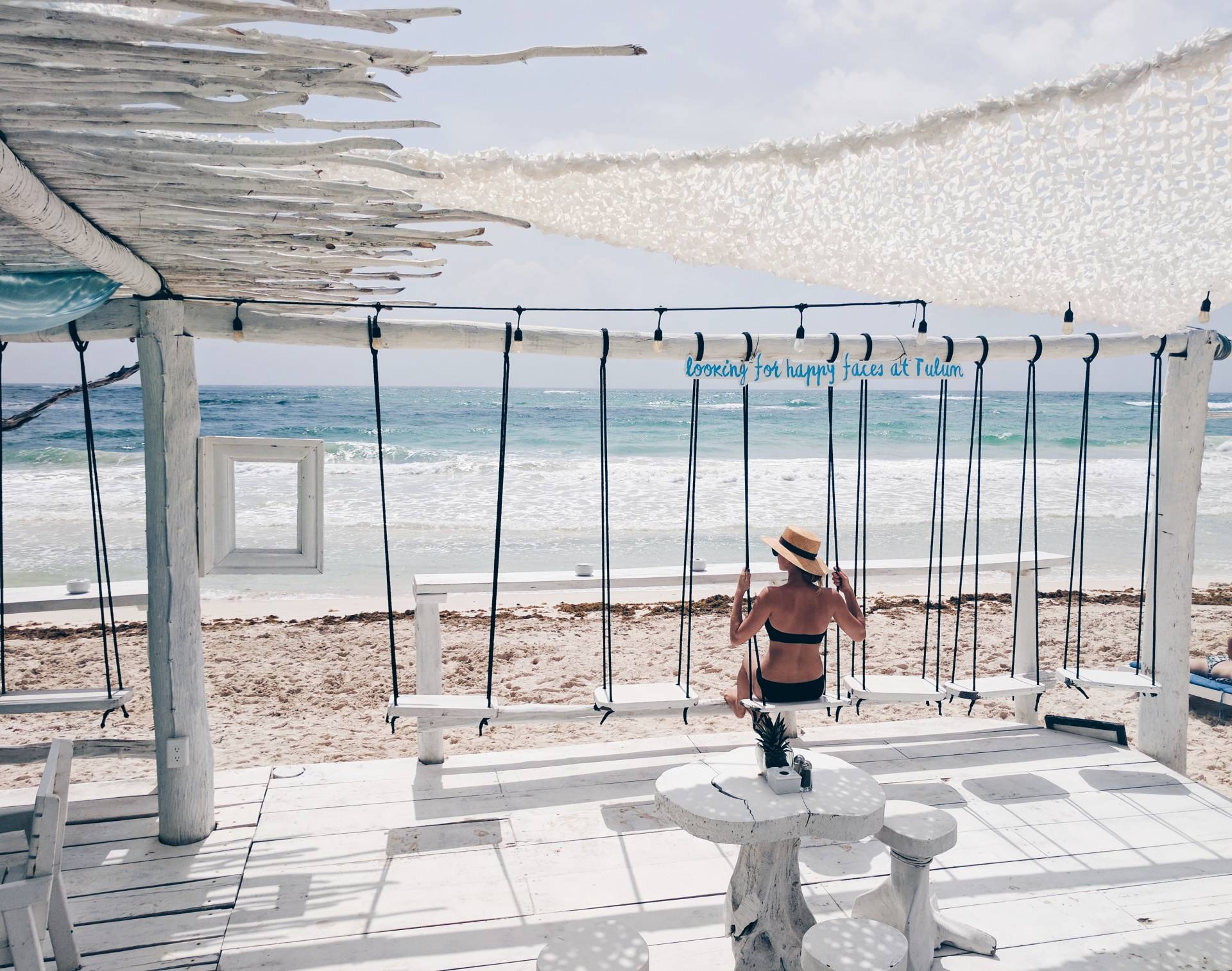 3. TULUM JUICE STAND
This particular one is across the street from Posada Margherita (an amazing beachside Italian restaurant). It is run by one lovely lady and the juices are so good.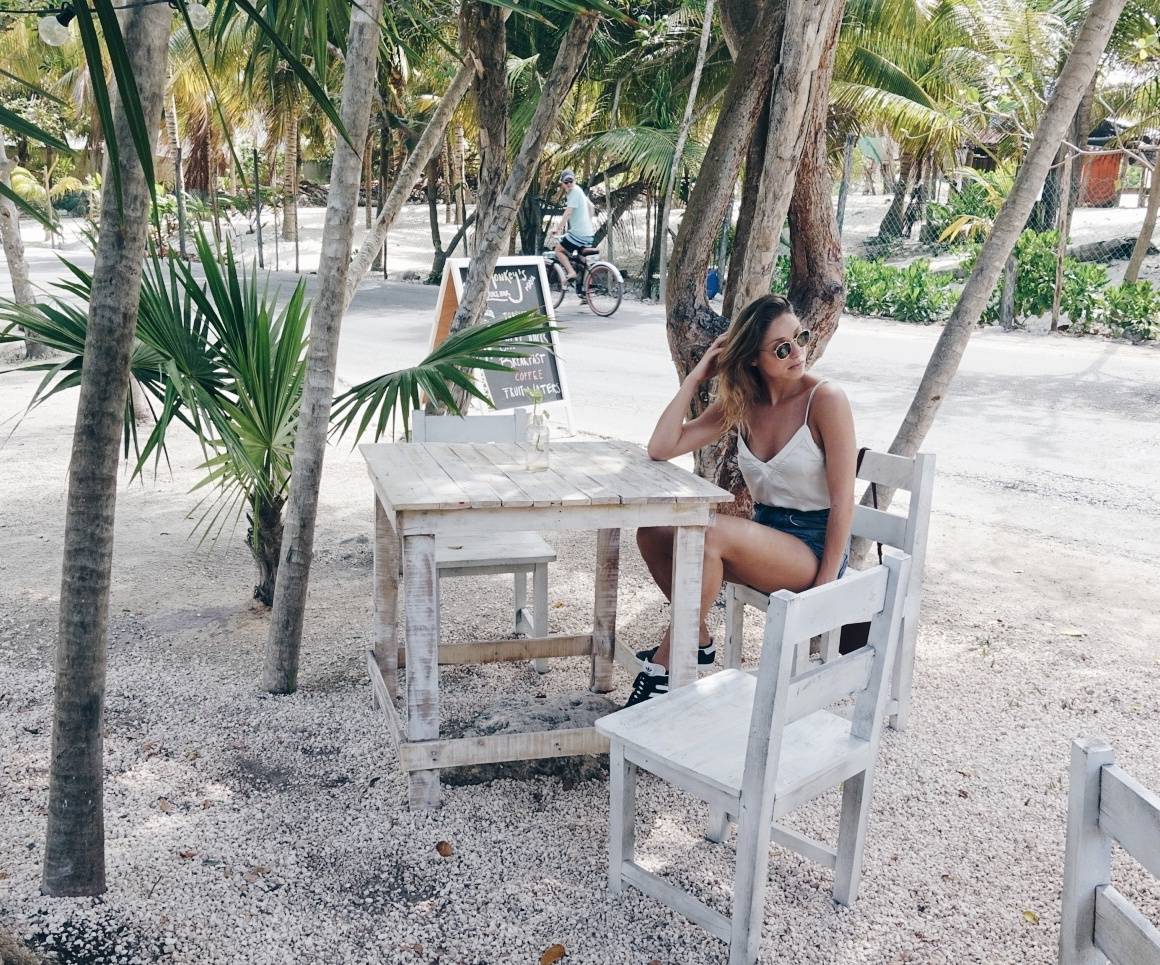 4. TULUM MAYAN RUINS
We opted against a big day at Chichin Itza and instead rode our bikes to the Tulum ruins. The Mayan history is incredibly interesting and I would recommend reading up on it before you go (or going with a guide/tour). The fact that the ruins overlook the water makes them that much more stunning.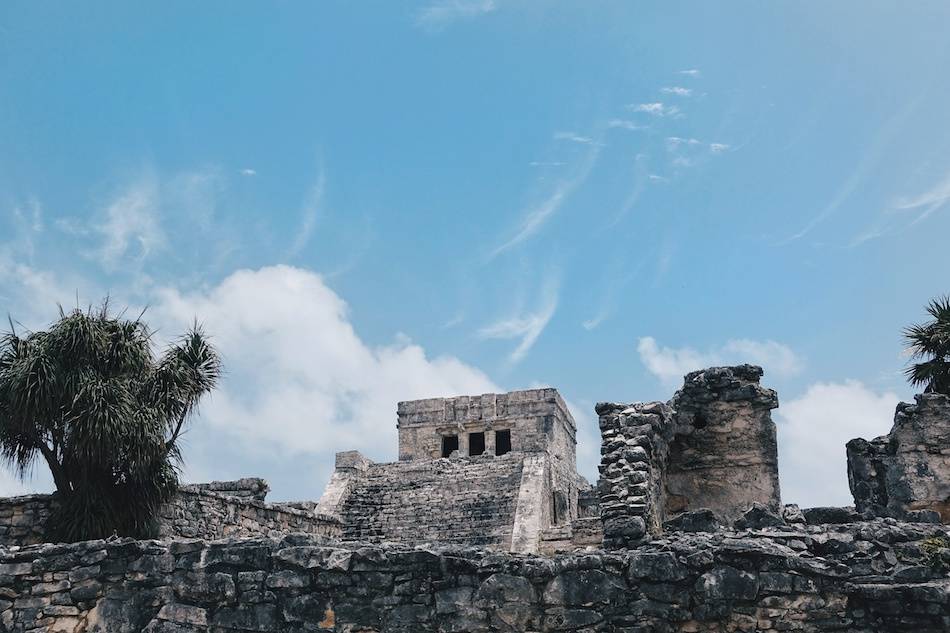 5.THE BEACH AT SUNRISE OR SUNSET
We woke up early a few times and, while it's a big ask while on vacation, it was well worth it. The sunrise is absolutely breathtaking. Plus, you're on vacation, so have a midday nap (which I actually did almost every day….)!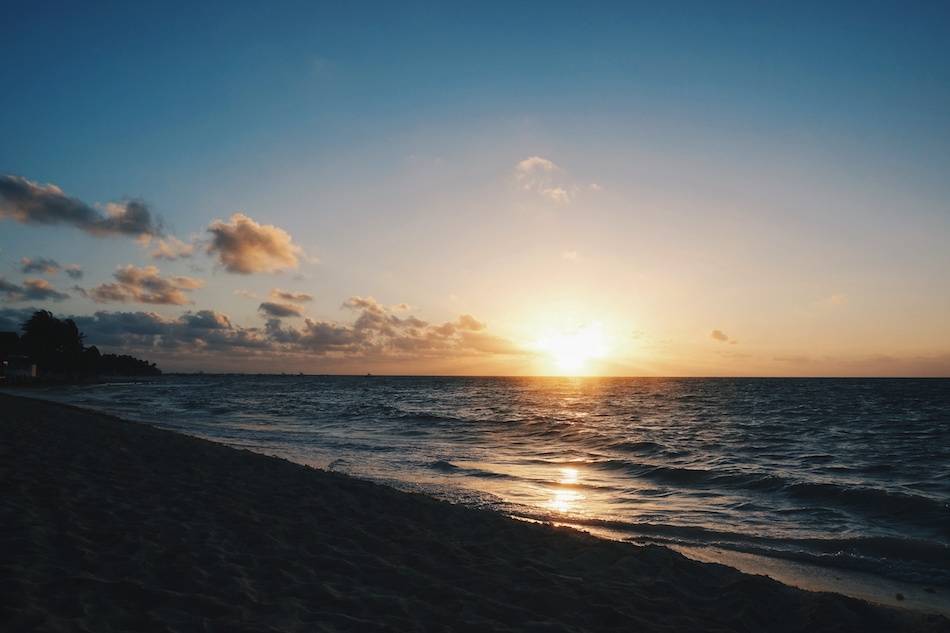 Happy Monday! I also wanted to let you know that I've updated my About page and added in some FAQ about my hair, camera, etc. Take a look and let me know if you have any other questions you'd like answered! I'll be updating periodically.