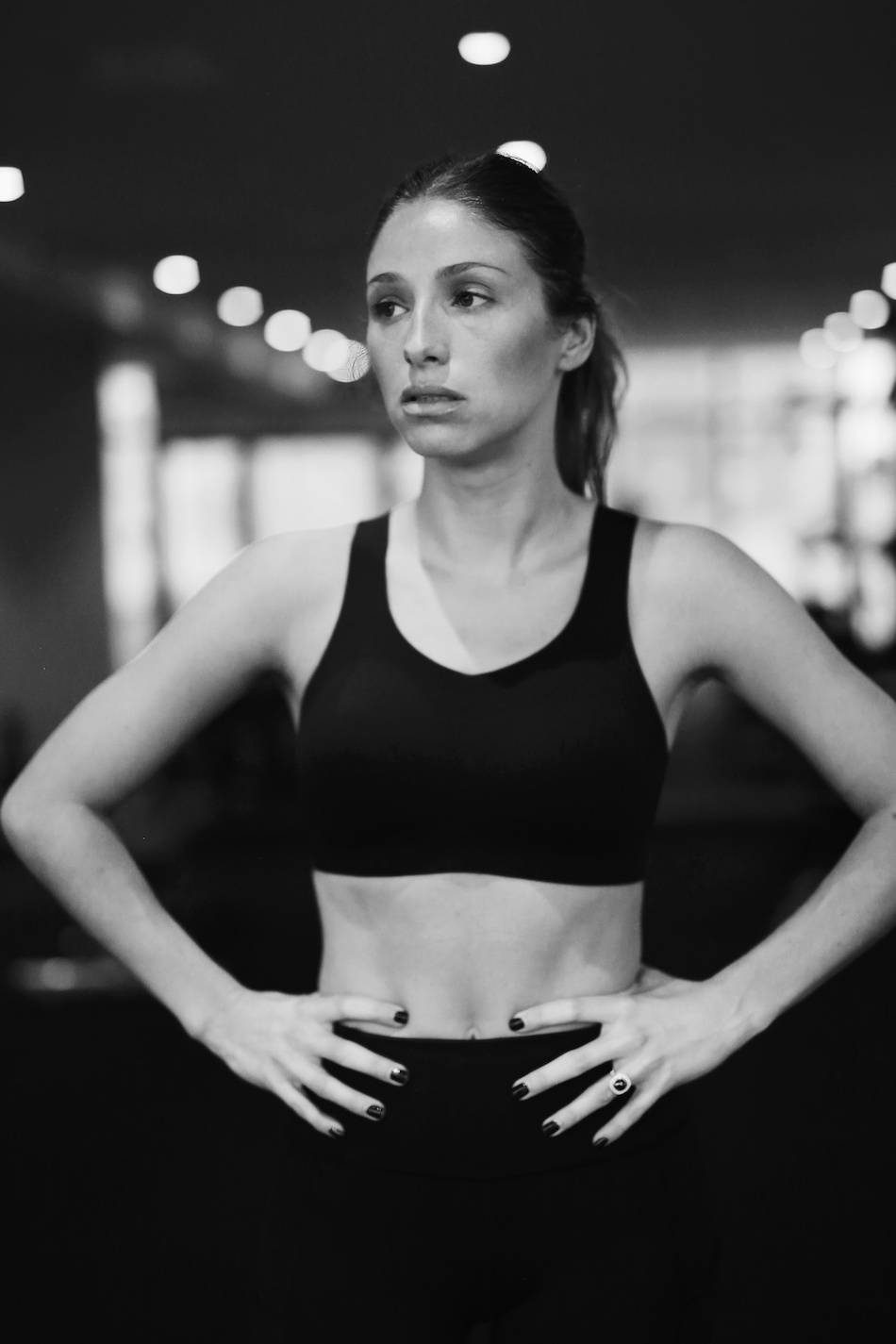 I've always been an active person. I played soccer for 10 years when I was in my teens. I run a lot (with the dog, of course) and I love a good quick + dirty gym session. I've had quite a few questions from you guys about what my fitness routine is and I thought that teaming up with lululemon for the launch of their new Enlite Bra would be the perfect opportunity to share it. First, a little about the bra, as I was super excited to find a highly supportive bra that doesn't totally flatten you, or give you "uniboob" (you know what I'm talking about here, ladies). You actually get fitted for the Enlite Bra in-store, which is such a cool concept. I don't know why more people don't do this – a bra is a bra, and you need especially good support with soft, comfortable fabric when you're running and jumping around.
I try to work out 3-5 a week, as I feel better mentally and physically when I'm active. I really find that exercise (and there is so much research that supports this) helps with my mental health. I like to switch up my fitness routine: go to the gym a few times a week, run with the dog outside, hike or walk, and/or take a fitness class. I'm trying to get out to classes more and I was so excited/nervous about recently trying the hip hop class at the Enlite experience event with lululemon and Fly Lady Di (see photos below). But honestly, as much as I must have looked like an idiot (I am not a good dancer), it was so much fun. I got to meet an inspiring group of women, learned about the design-innovation process for the bra (it took two years to get it on the shelf!), and found out that no matter how poorly I dance, it's a really fun and good workout.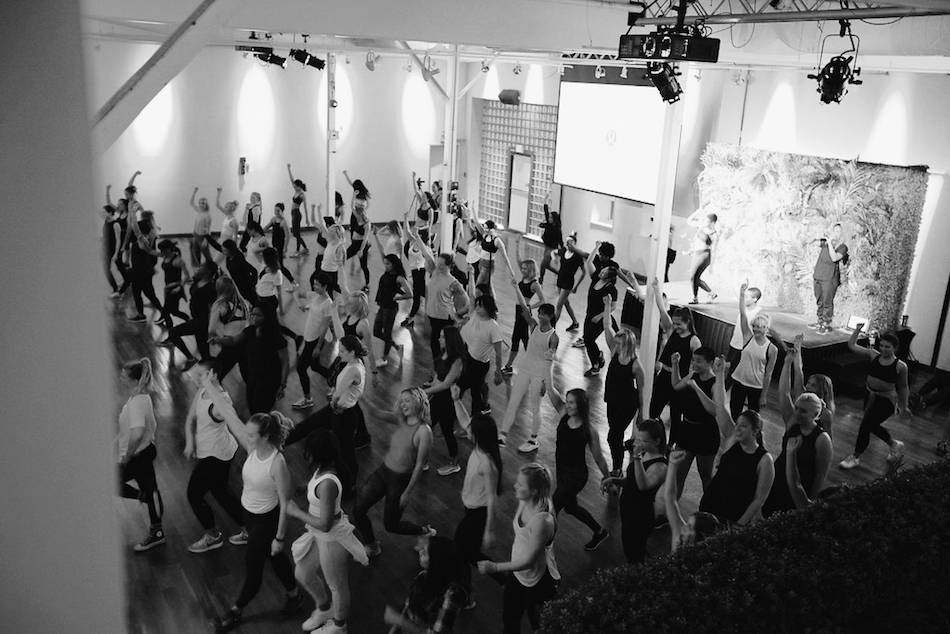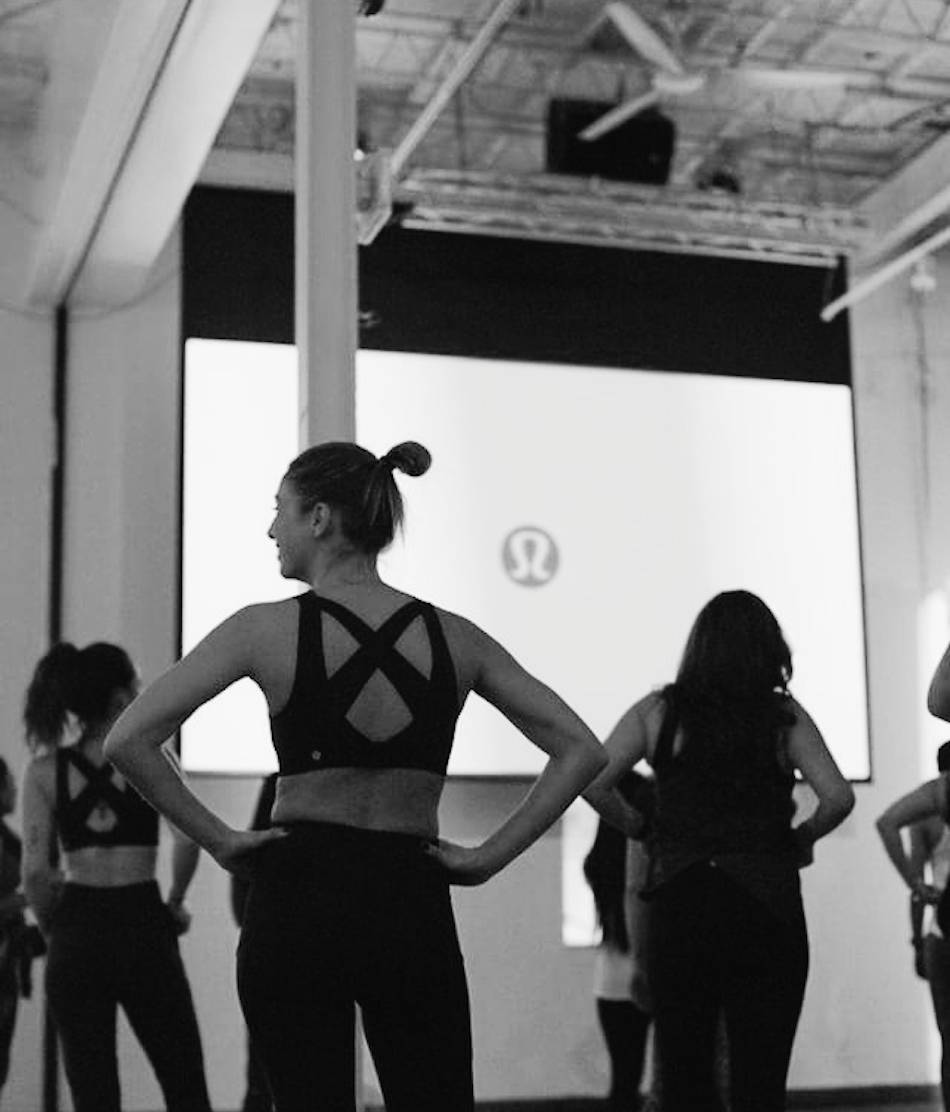 photo by Jay Crews
When I do actually go to the gym, I like to go hard and get out of there fast. I am not one of those people who enjoys being at the gym for an hour and a half – I work out hard and get on with my day. I've outlined my routine/circuit for you below:
1. INTERVAL SPRINTS
I have a love/hate relationship with running (as many of us do) and I find that intervals are a much more effective cardio boost in my workout. After a quick warm up (2-3 mins of walking or jogging), I run for 1 minute and sprint for 30 seconds. I do this for at least 10 minutes (you should be sweating hard by the end).
2. FULL BODY CRUNCHES WITH BALL
I somehow found this move years ago and it has honestly changed my abs. See this photo for a demonstration (I wouldn't be able to describe it anyway). I do 10-12 reps x 3-4 sets (as part of this full circuit).
3. SIDE PLANK WITH ARM SWEEP
Another ab favourite that works your whole body (see this video for demonstration). I like that this one also works your obliques on your back (I can never tighten up my lower back, what's with that?!).
4. PLANK
Love and hate the plank. But it works.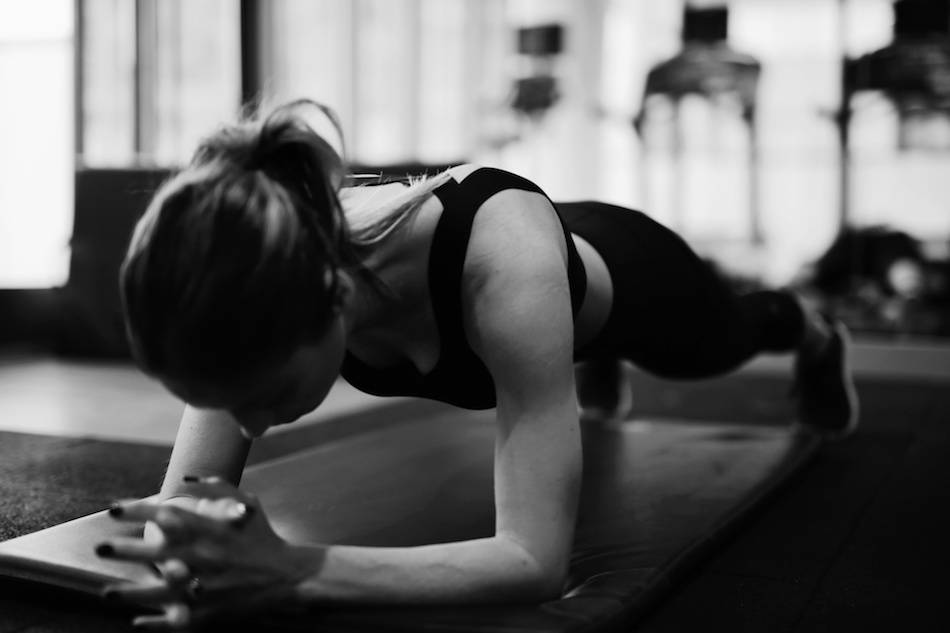 5. BURPEES OR BOX JUMPS
Now I do something that raises my heart rate again, like burpees or box jumps.
Repeat exercises 2-4. You can repeat this 2-3 times depending on your fitness level.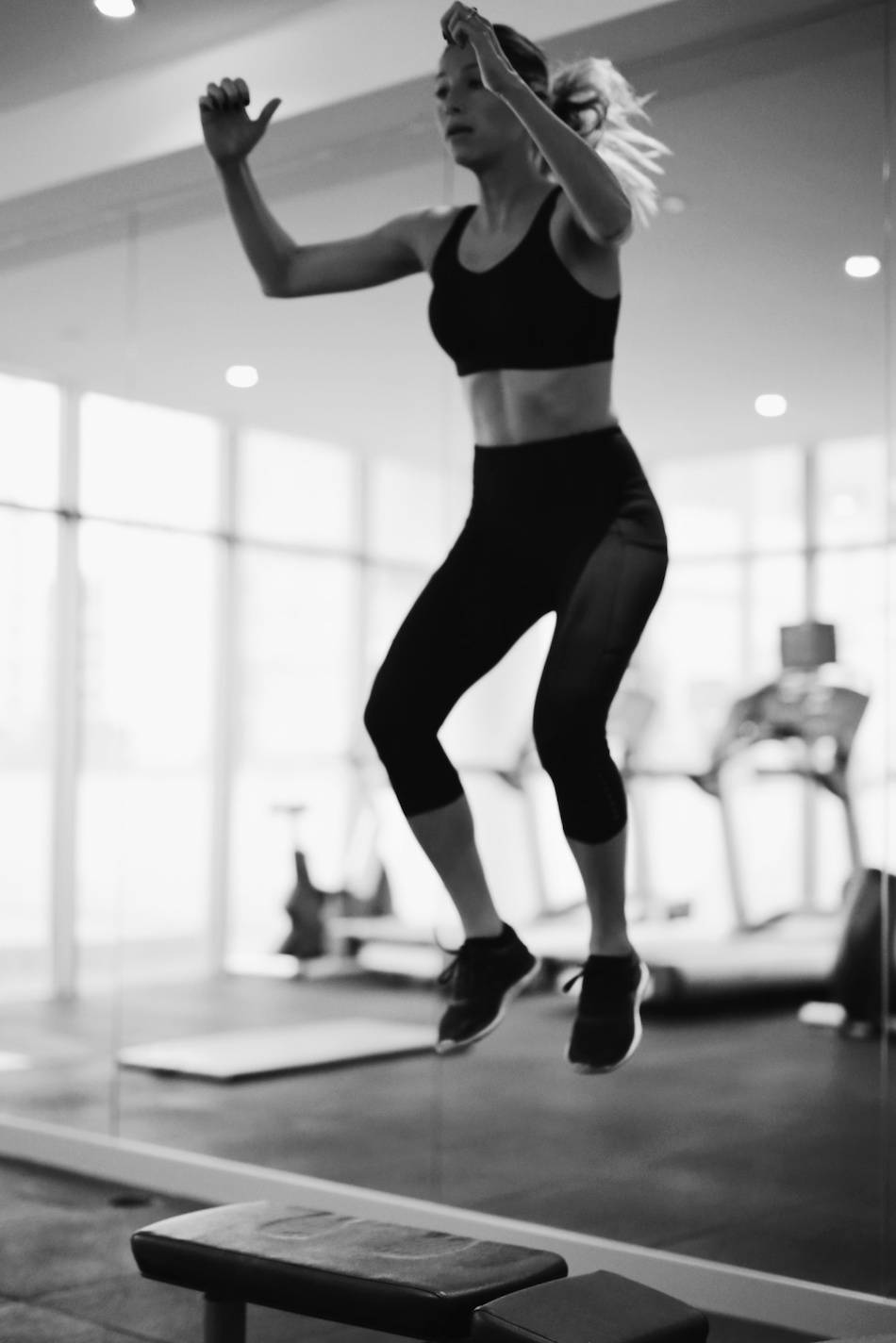 6. FINISH WITH CARDIO
I like to ride the bike for 5-10 minutes (usually an interval circuit) to get my heart rate up again and end with a bit of a sweat.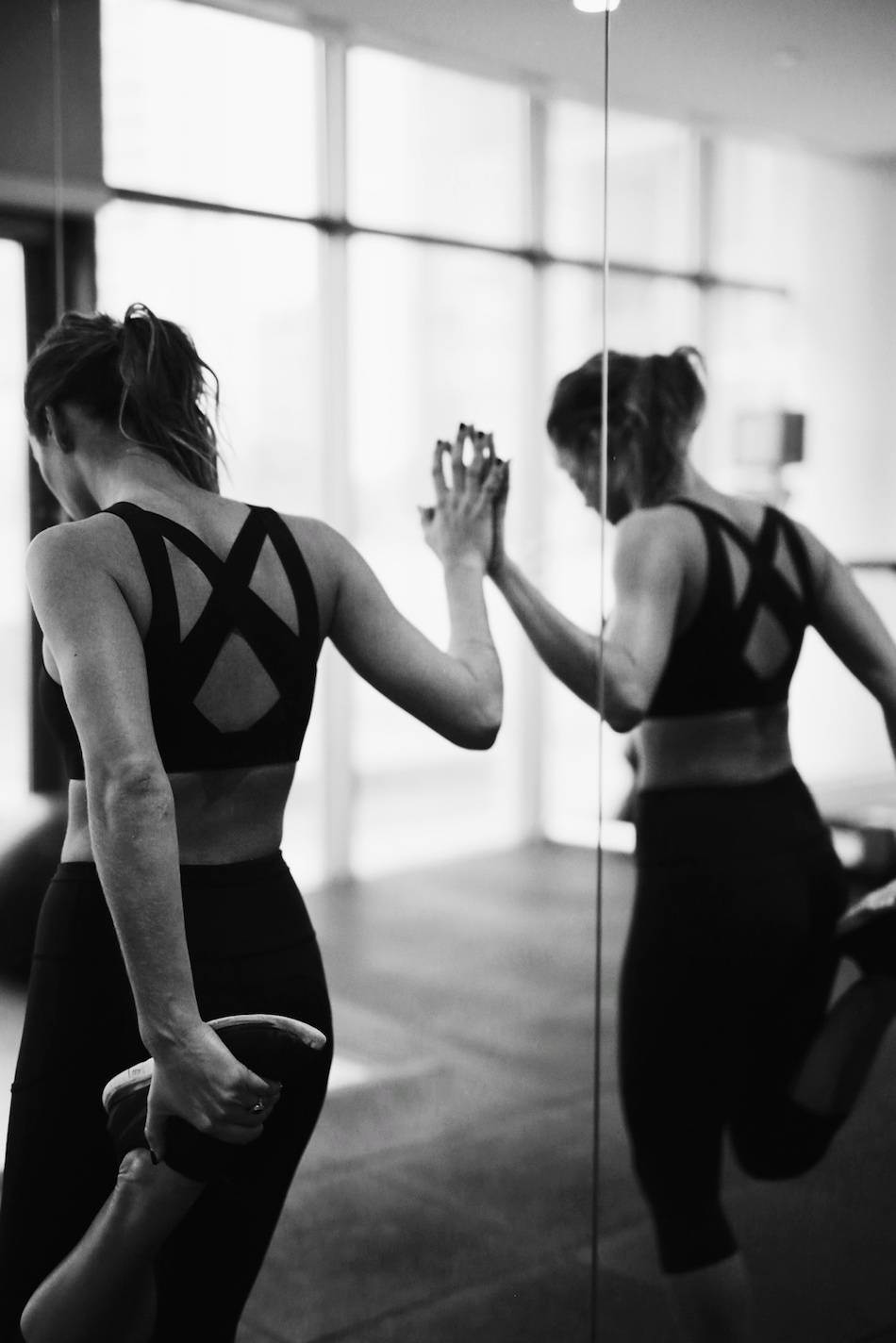 Photos by Andrew Cameron
Shot in collaboration with lululemon