my lovely friends at shoppalu sent me this amazing maxi dress that i kind of haven't been able to take off. it's so comfortable and i love the colour, especially with a tan! enter this amazing hat. i finally took the plunge and ordered it off of jcrew. i originally was going to order it from gap (for a lower price), but after reading the reviews, it seemed the hat would be crushed in the mail. i asked if they would consider a bigger box, but alas, i guess their customer service didn't pick up on the number of returned crushed hats. too bad. needless to say, i'm incredibly happy with my jcrew purchase, and have pretty much been wearing this outfit for the past 2 days straight!
ps every time i hear panama hat, i think of the movie "superbad," when they're doing doughnuts in the cop car to the panama song…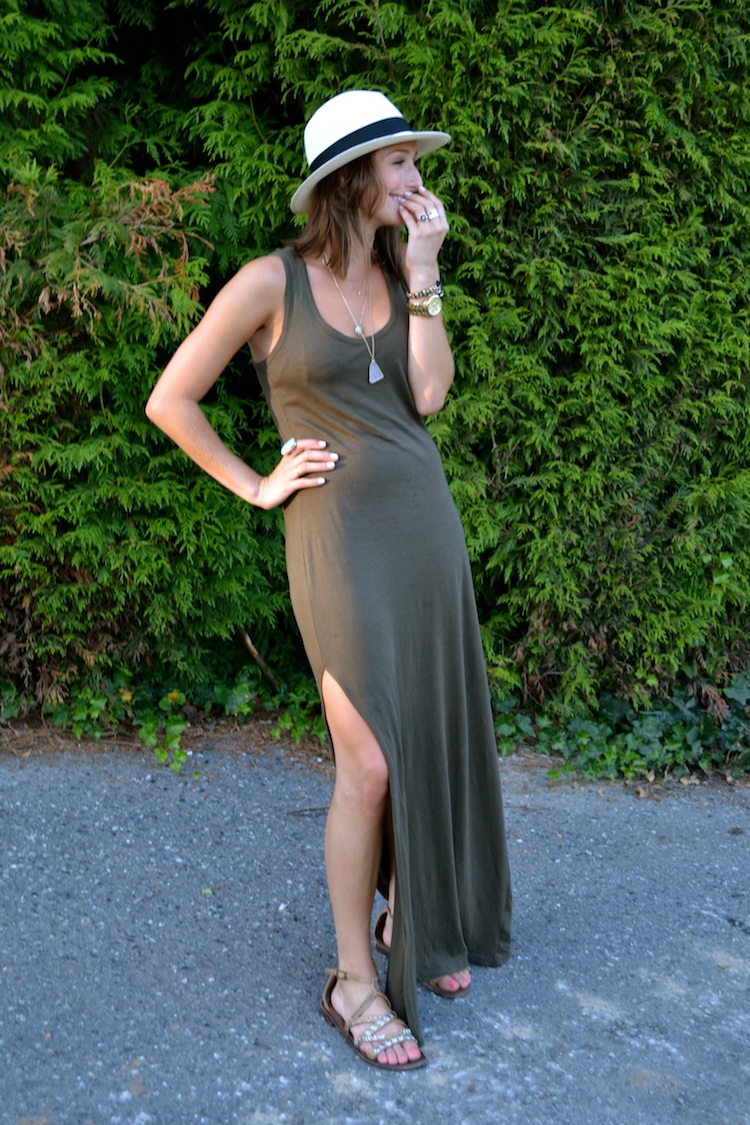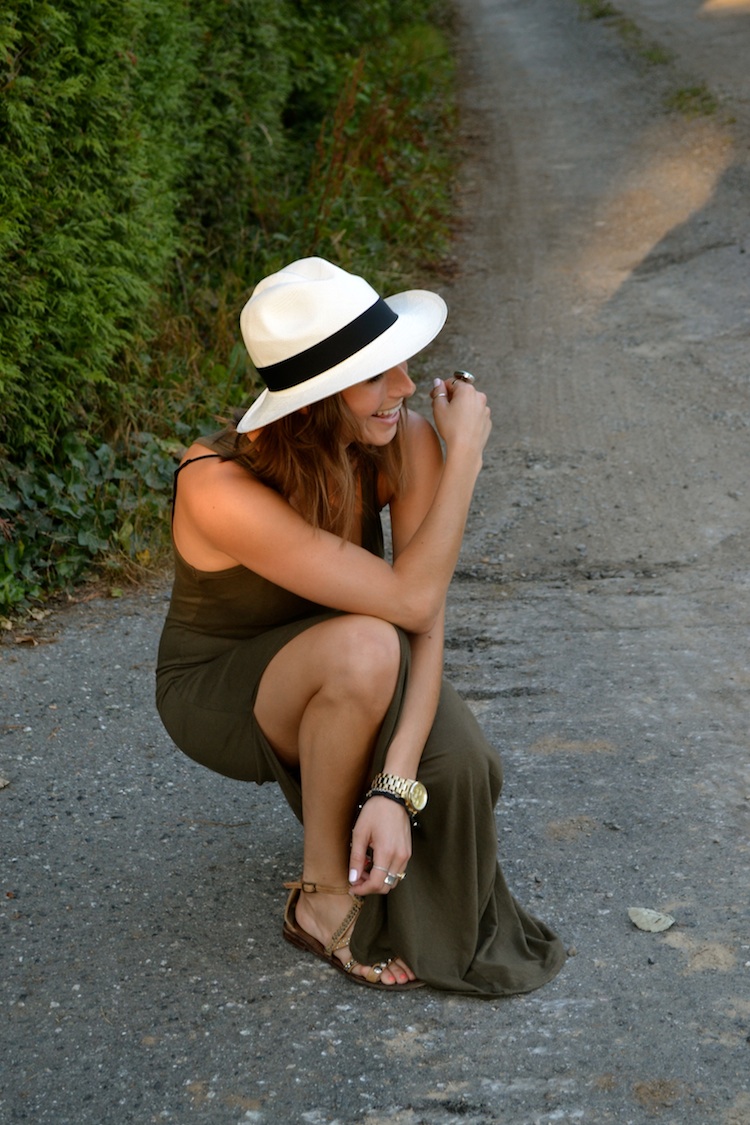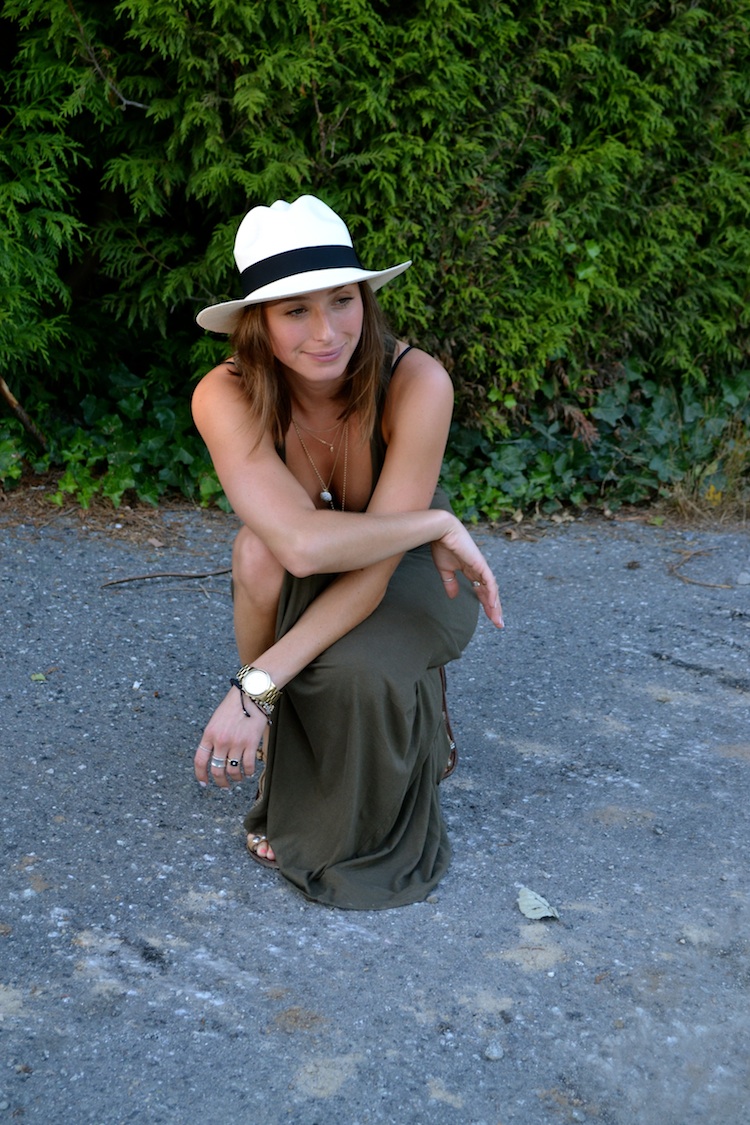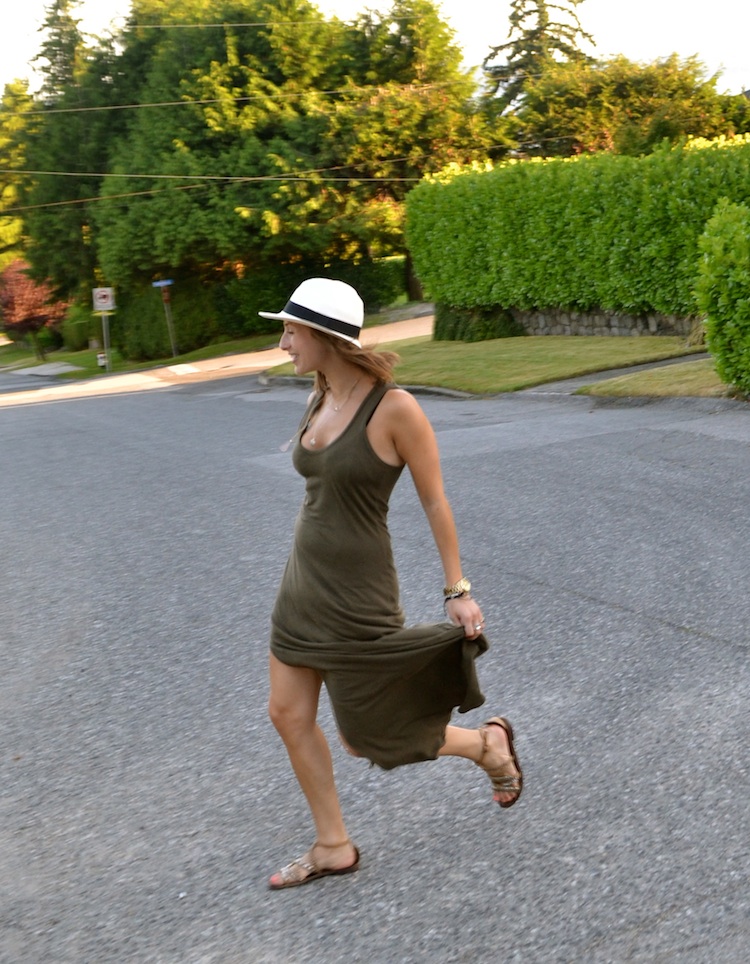 dress: Kersch c/o Shoppalu (similar) | hat: J Crew | shoes: Aldo (similar) | jewelry: Shoppalu, Michael Kors, Dogeared Jewelry, Banana Republic (similar), vintage (similar here and here; coveted here)
happy friday my friends! enjoy your weekend!