these past couple of days made for a crazy and great weekend. a girlfriend of mine is getting married at the beginning of september, and we decided to have a mini bachelorette (or "hen" as she calls it) before everyone heads off the england for the ceremony. needless to say, biking, drinking, toilet paper veils, drinking and boating all ensued. if any of you ever have the chance to watch our annual celebration of light in english bay from a boat, i highly recommend it. it was ten million times better than i expected and all i could say was "I'm so happy right now" (much to the amusement of my girlfriends).
as i said before, i feel like i'm finally finding my style. a little bit edgy, a little bit classic, a little bit luxe and (hopefully) a whole lot of chic. this mink pink skirt was a random buy of mine that i managed to snag for $25 and it's not my usual style. but that's what i love about it, because i'm able to keep a ladylike/elegant element to the outfit with the tea length style and then add a little bit of edge!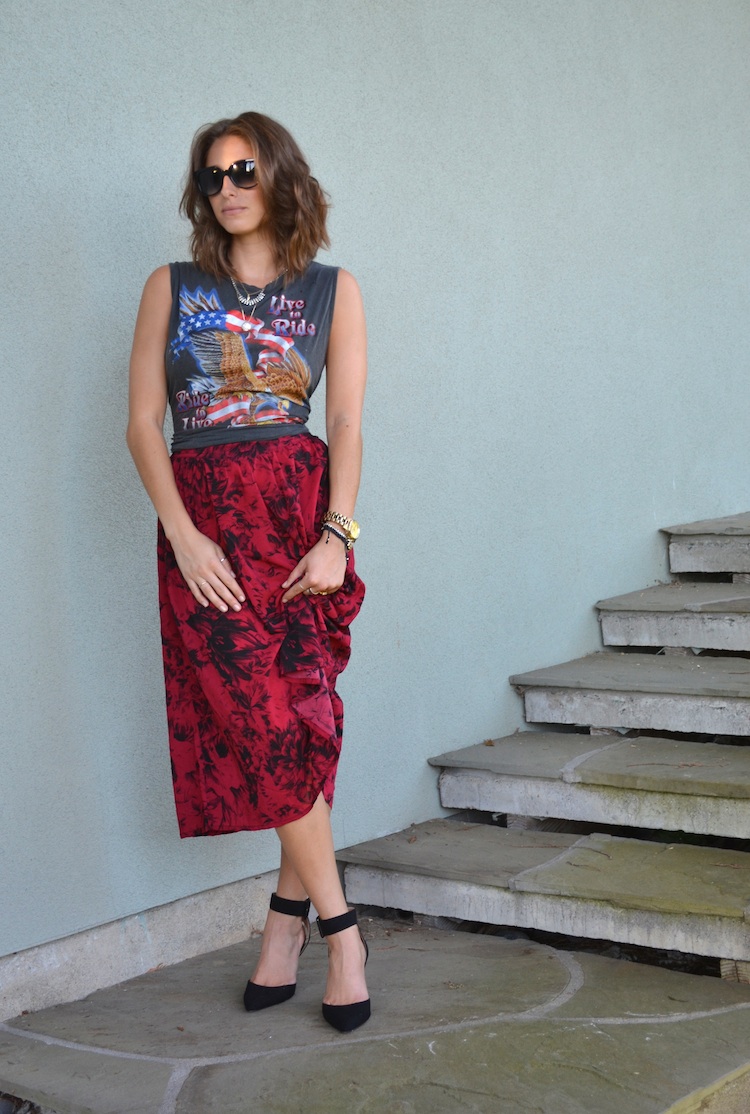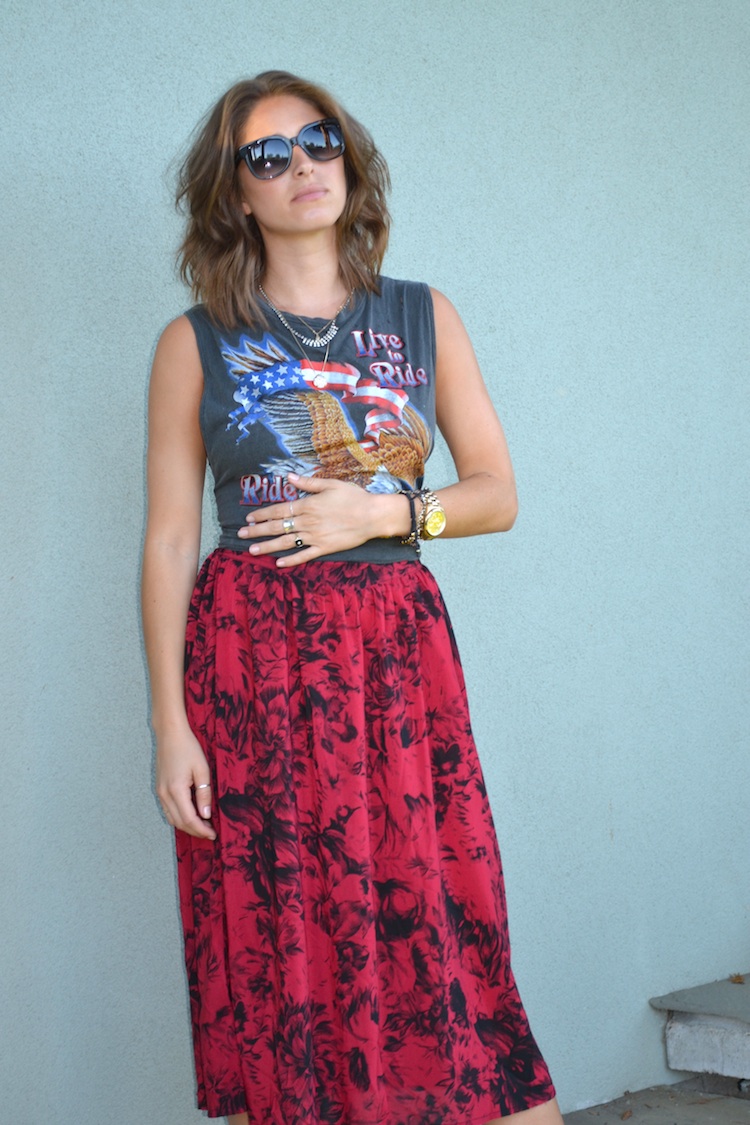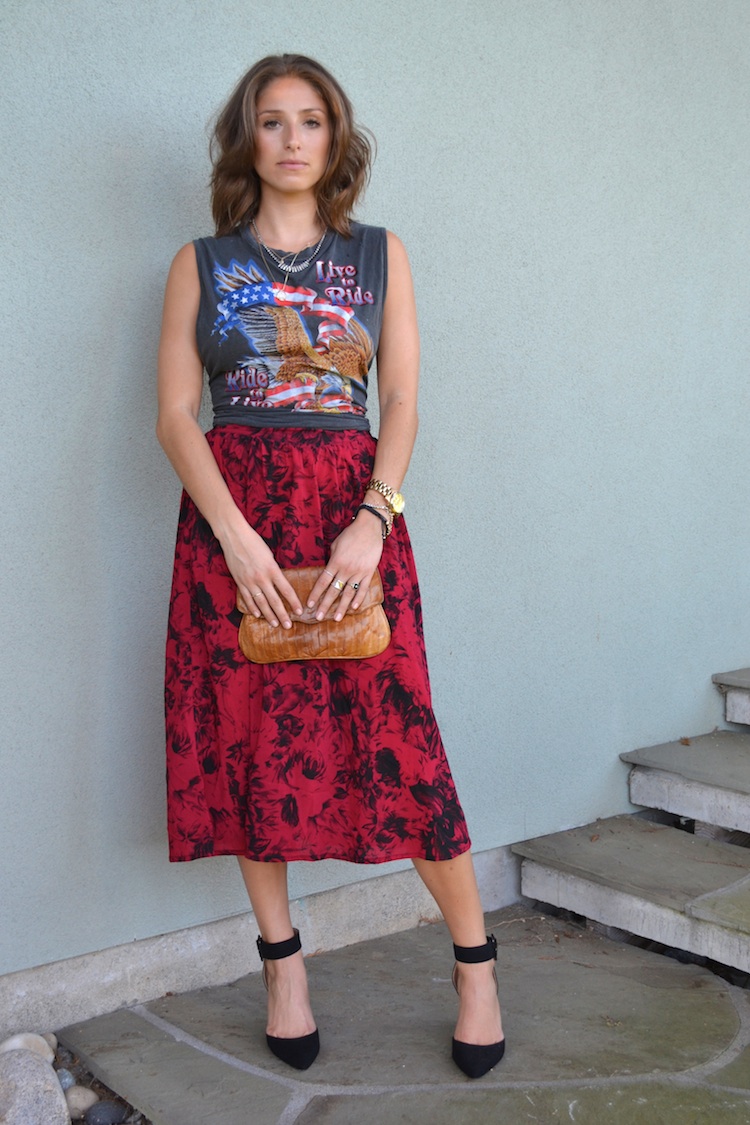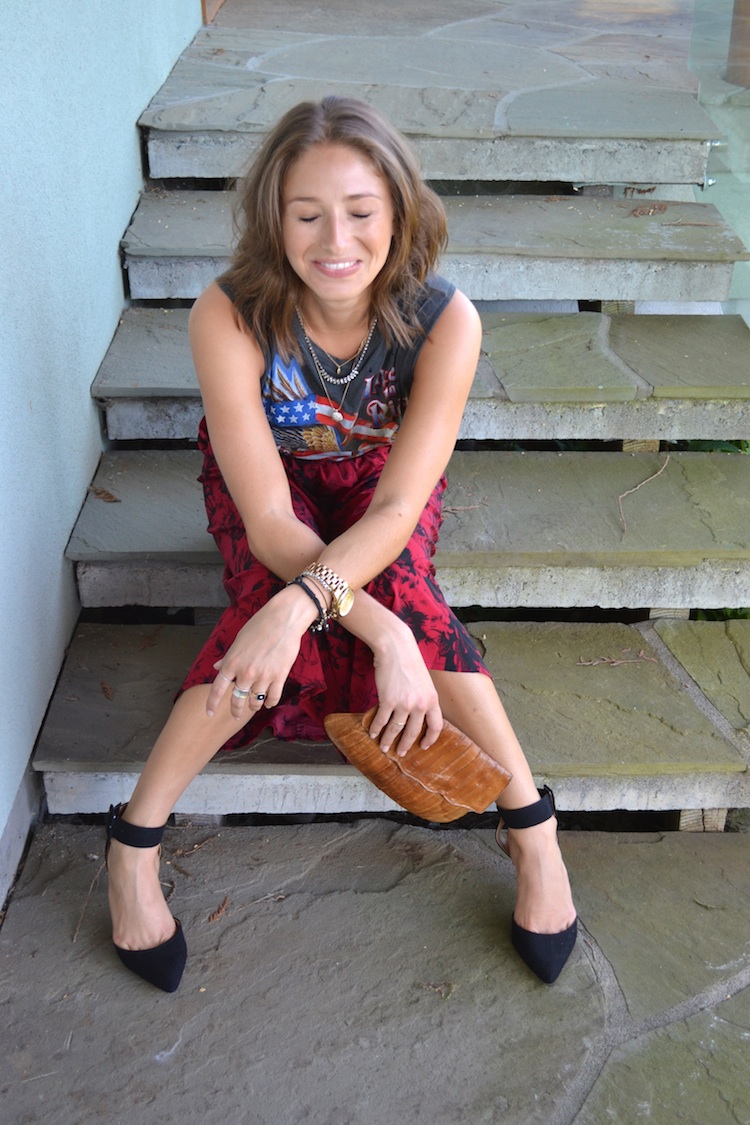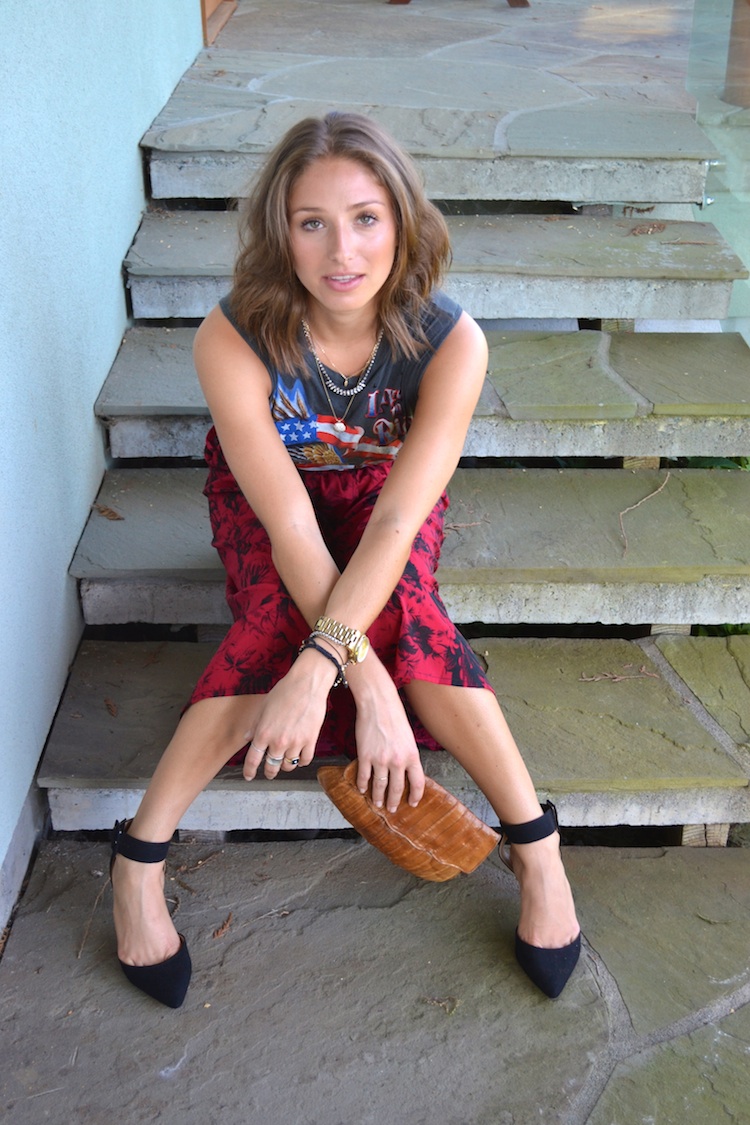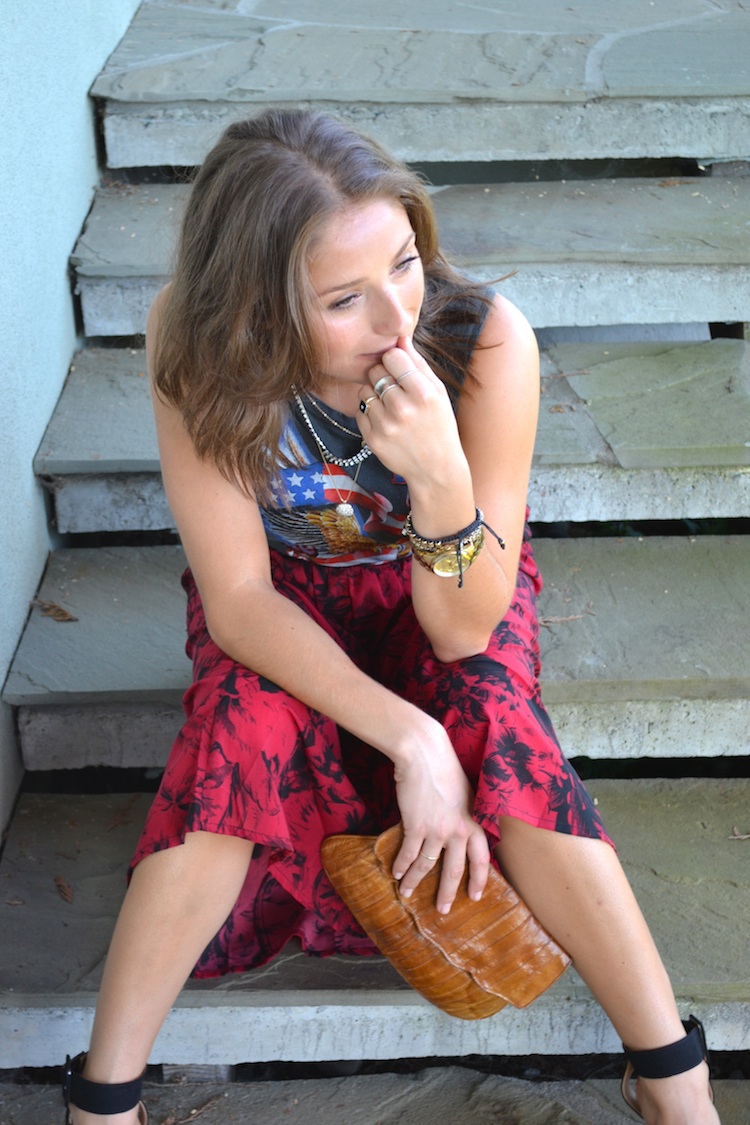 shirt: Truly Madly Deeply (similar) | skirt: Mink Pink (similar) | shoes: Zara | sunglasses (borrowed): Armani (similar) | clutch: vintage (similar) | jewelry: Michael Kors, Shoppalu, Dogeared, Banana Republic, vintage (last seen here)
enjoy your tuesday!!