i meant to get this post up yesterday but after an unexpected day off from school, i spent it blissfully in the sun. oops!
i somehow managed to snag these alex wang-like zara heels the other day. along with the rest of the world, i love the elegant and edgy factor the wang heels have, but obviously don't have the budget for them! i'm not usually one to buy knockoffs (i think the real thing is usually better), but i really loved these shoes, so i went for it.
anyway, i feel like i'm starting to get my style groove back. and it seems to include a lot of vintage-y tees, edgier necklaces and bracelets (skulls anyone?) and chicer shoes. this outfit definitely did not work without the trench; it needed something more elegant to tie everything together.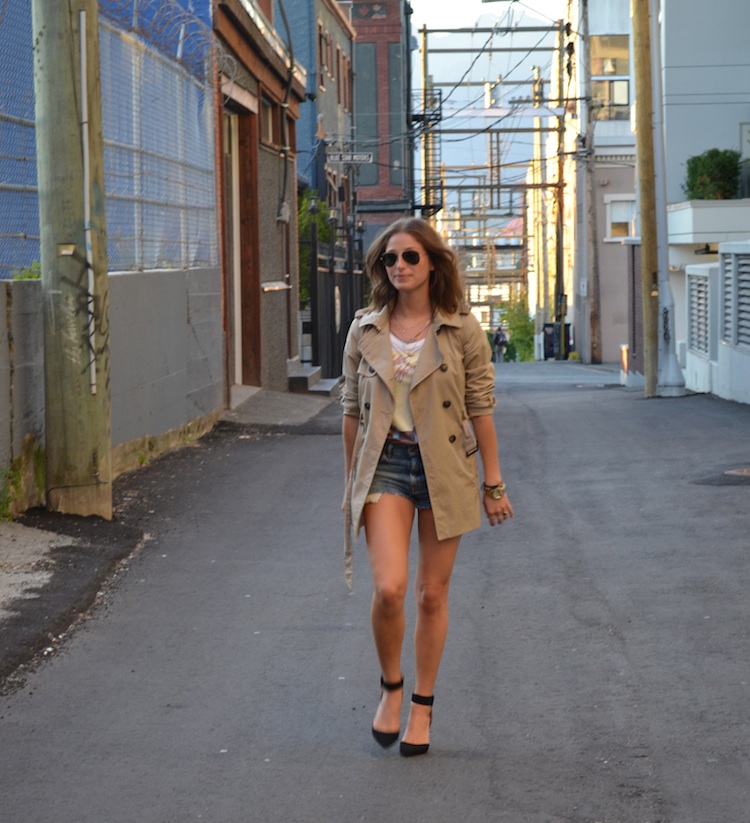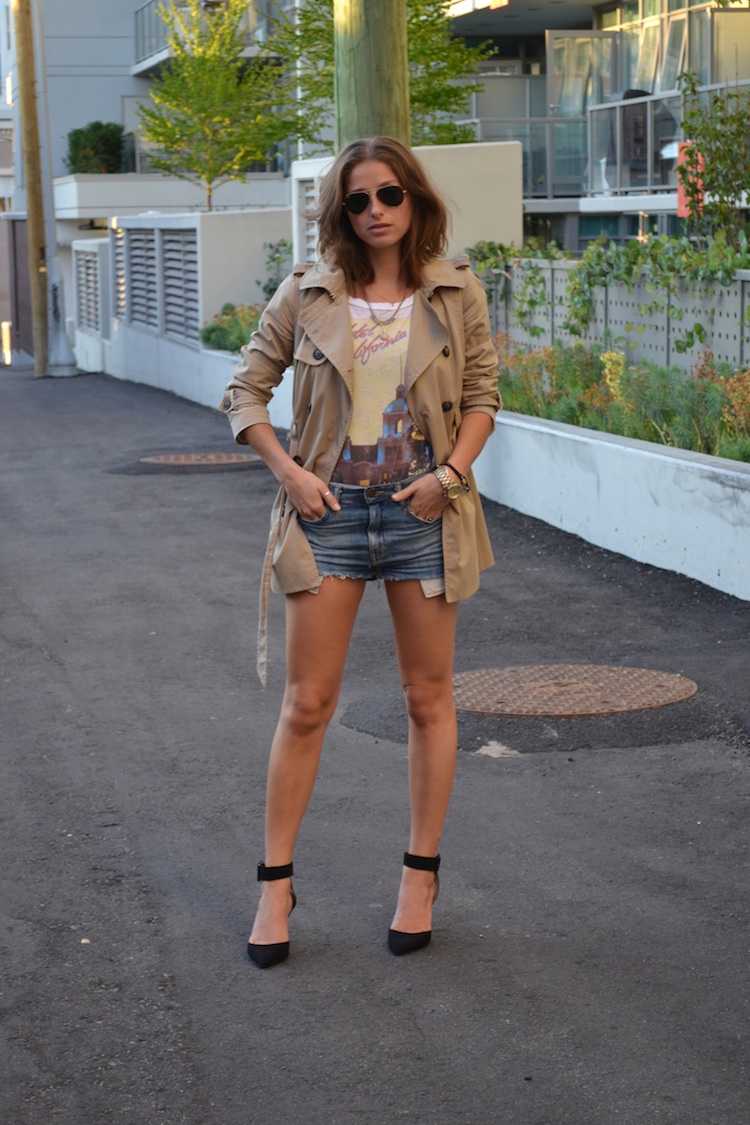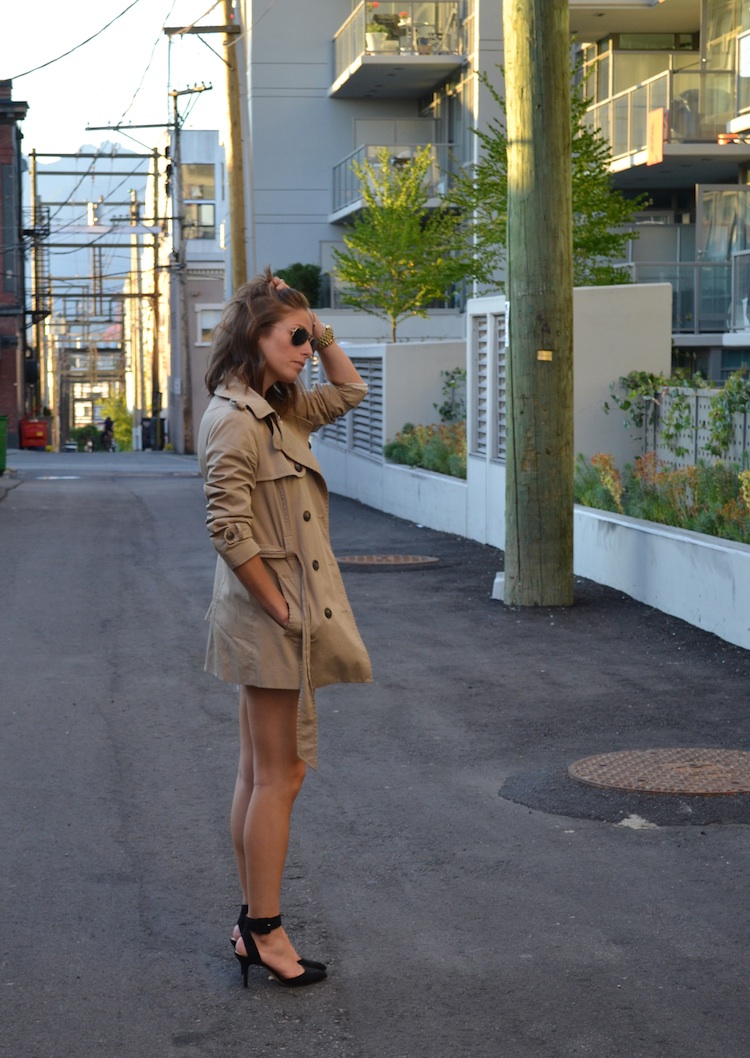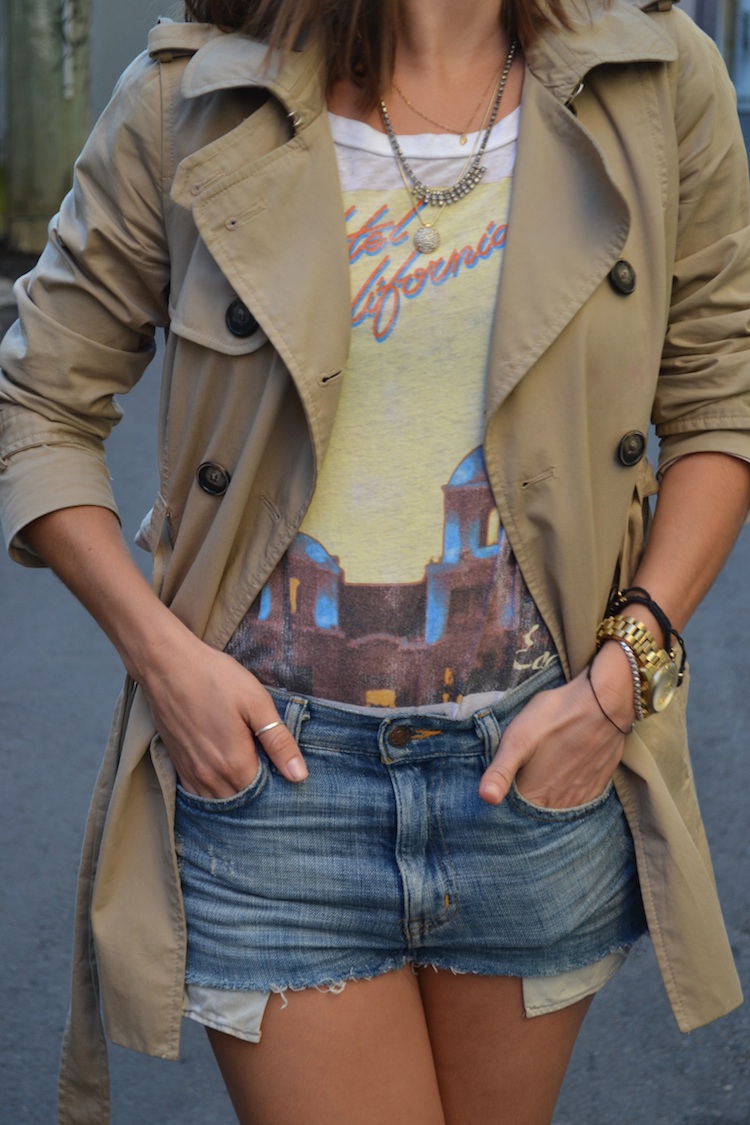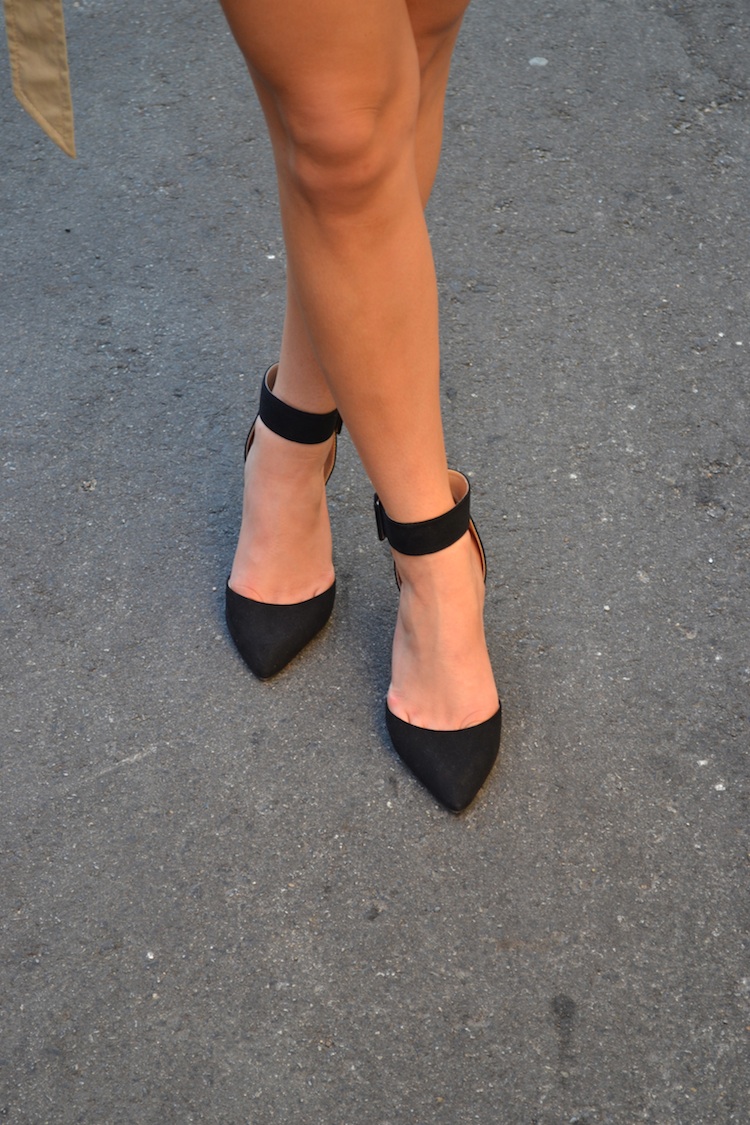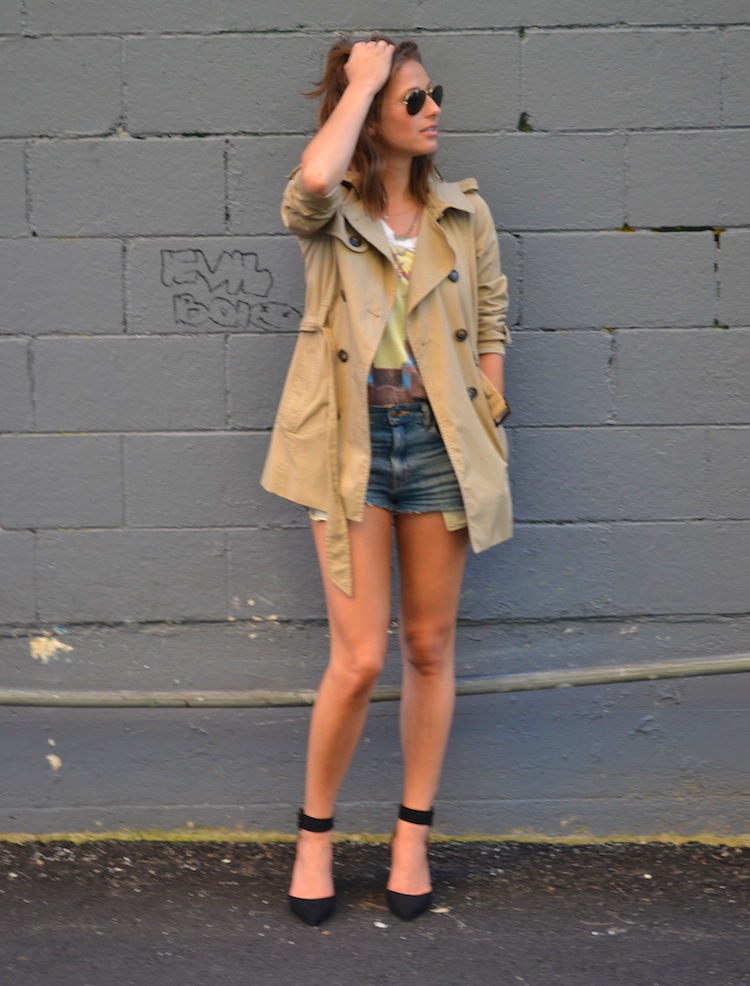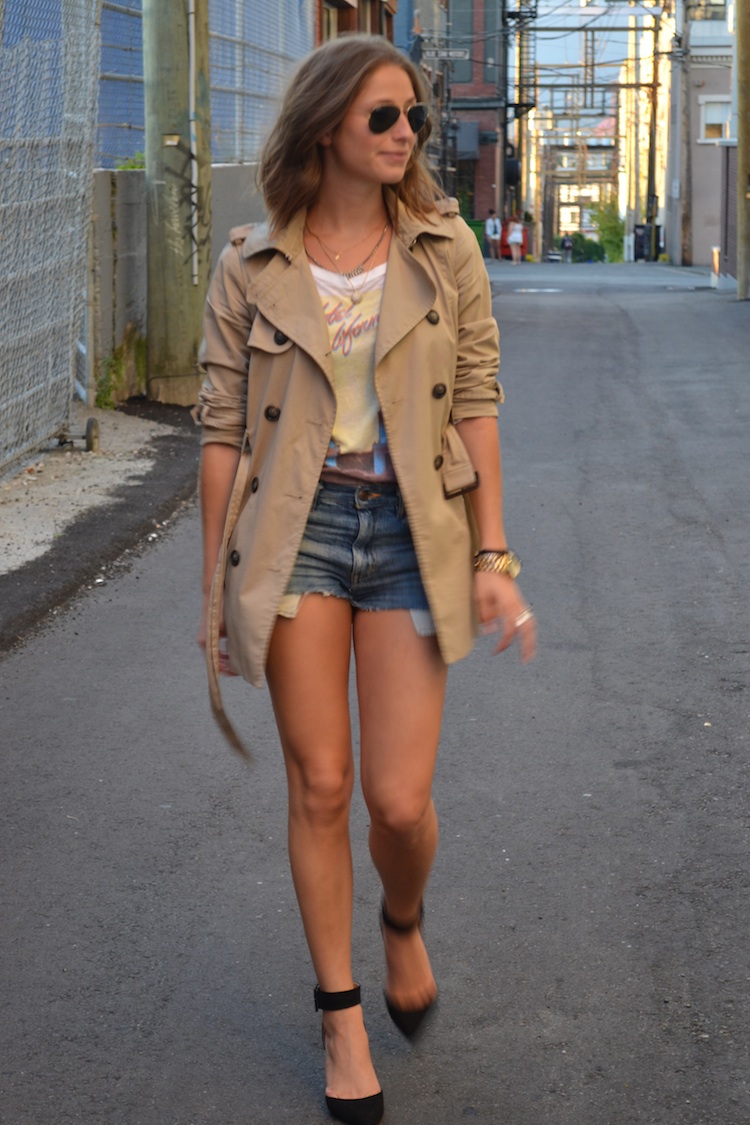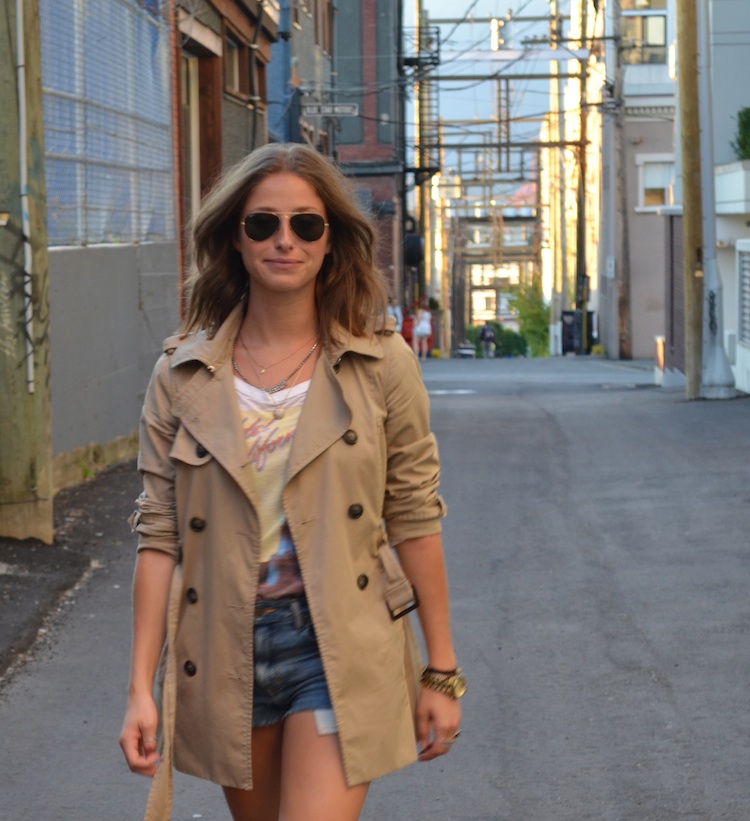 shoes, jacket: Zara (similar, ebay version here)) | tshirt: Chaser | shorts: Ralph Lauren (splurge here, save here) | sunglasses: Ray Ban | jewelry: Michael Kors, Shoppalu (similar), Dogeared Jewelry, Banana Republic (save here), vintage (similar here, save here, obsession here)
hooray for the weekend! have a lovely saturday friends!