I LOVE a good blazer paired with a super casual element, like these vintage shorts (see this very old post of mine). The blazer makes a casual outfit look put together, while the cutoffs add an effortlessness. The white colour (which I never really pictured myself wearing for fear of looking like Don Johnson from Miami Vice) makes the look feel fresher. This H&M one is borrowed from my sister, but I am on the lookout for a great fitting white blazer that looks timeless (fav options here, here and here).
And I can't forget about that ear cuff! I originally bought it for a shoot (stay tuned for photos from it!) and ended up keeping it for myself. Regardless of its man-repelling nature (case in point: bf says, "what is THAT?"), I can't wait to wear it throughout the summer.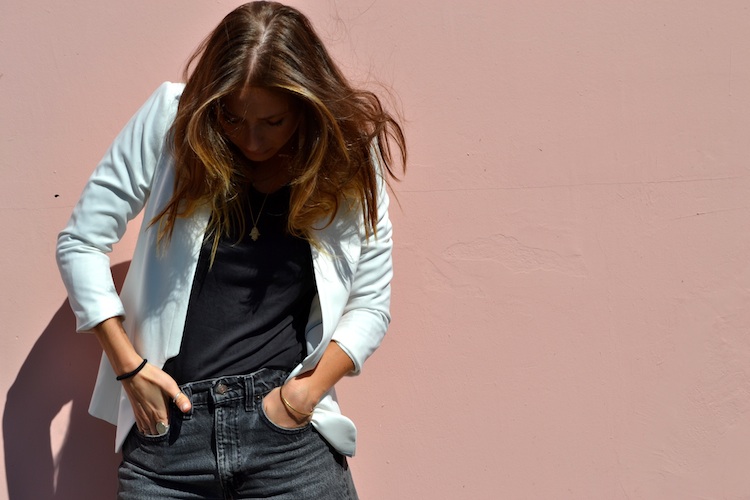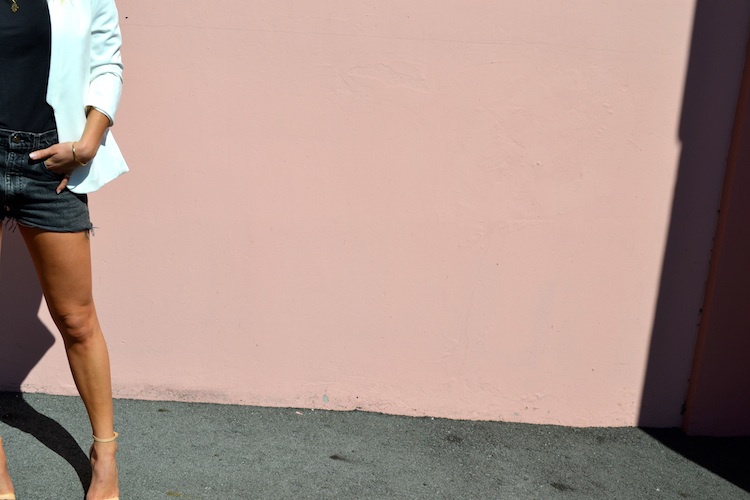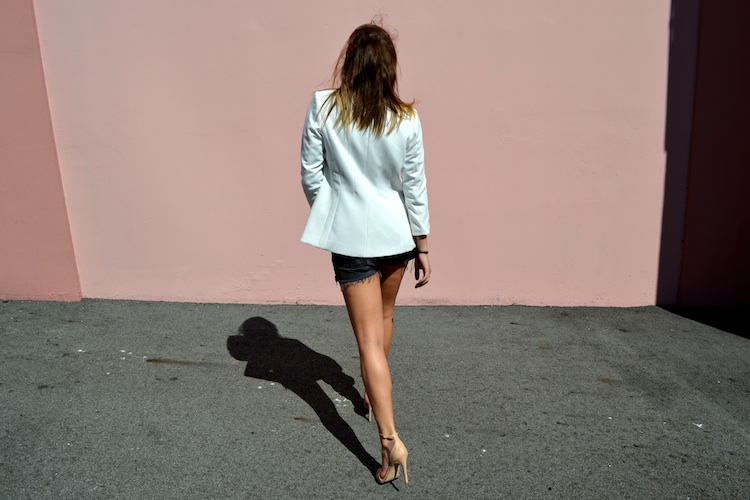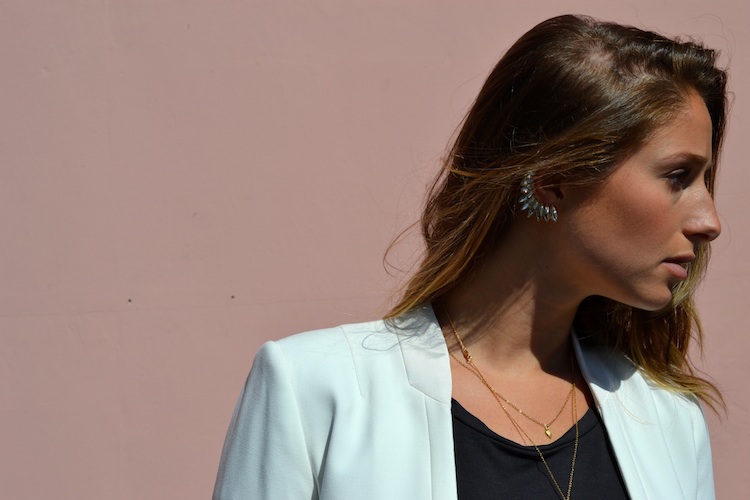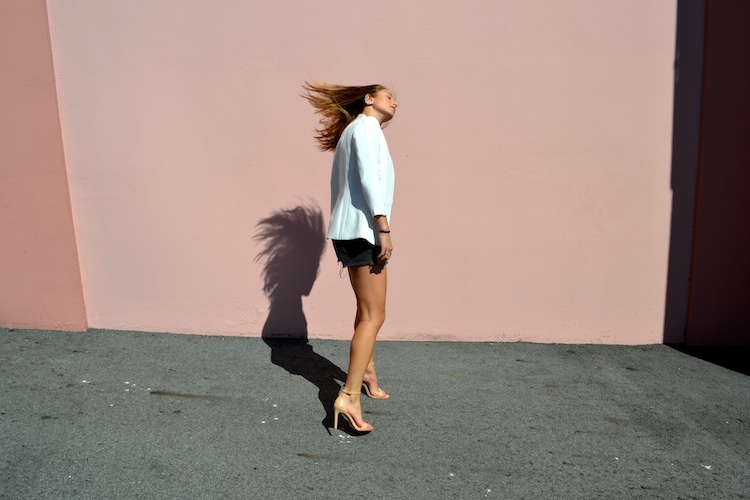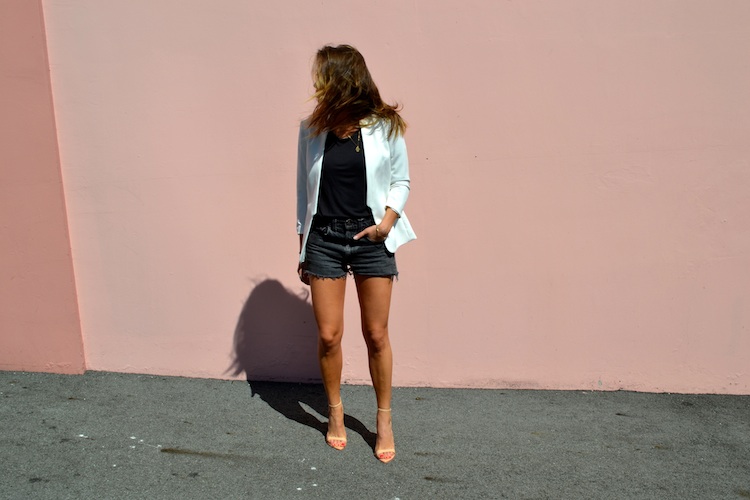 blazer: H&M (similar, love) | tee, shoes: Zara (similar, save; save) | shorts: vintage Levi's (similar)| jewelry: Urban Outfitters, Dogeared, Asos (splurge), vintage (similar)
Happy Wednesday everyone!
ph/Kit Matkaluk