In an ode to one of my favourite designers of all time, Mr. Saint Laurent, I went for a very safari feel with these army green shorts (see the iconic Veruschka shot here). I've worn this outfit a lot over the past few weeks and keep forgetting to shoot it. It's soo comfortable (silk, or silk-like material is great for that) and it's perfect for eating a big summer meal because it has such a flowy silhouette (this is a plus in any outfit for me as I like to eat. A lot).
Note: I do not recommend the Asos set of 3 gold rings I have on here. They basically started changing colour and leaving green residue as soon as I put them on. Too bad I can't afford these bad boys right now.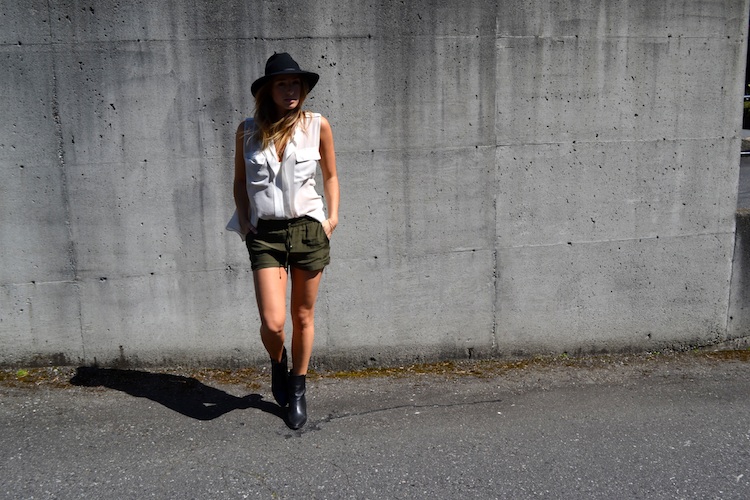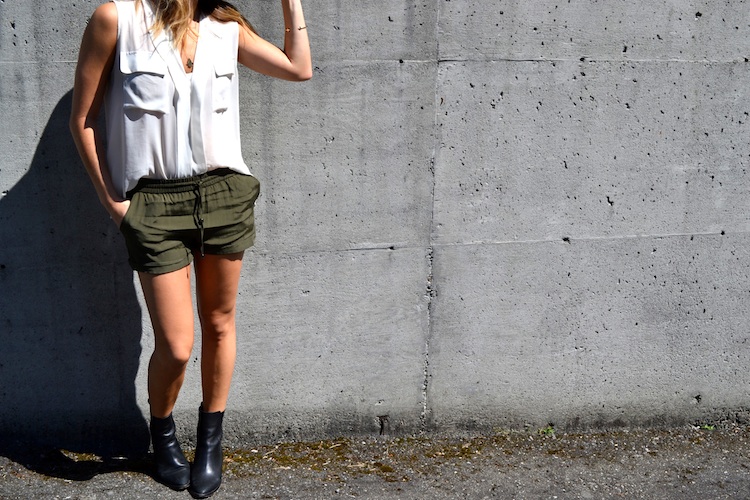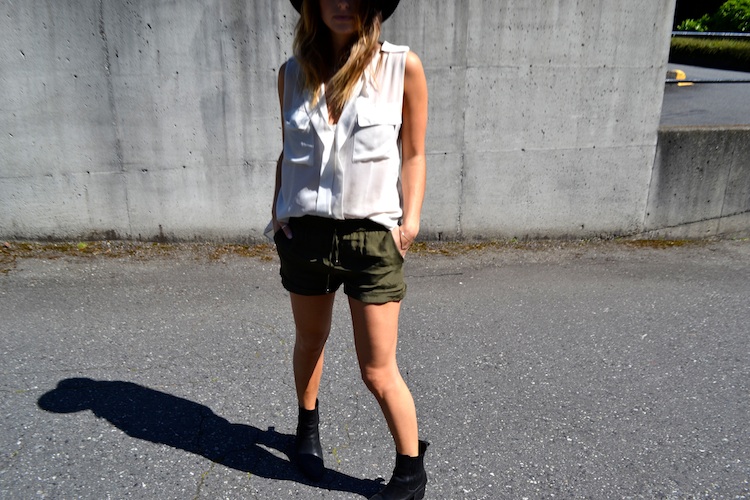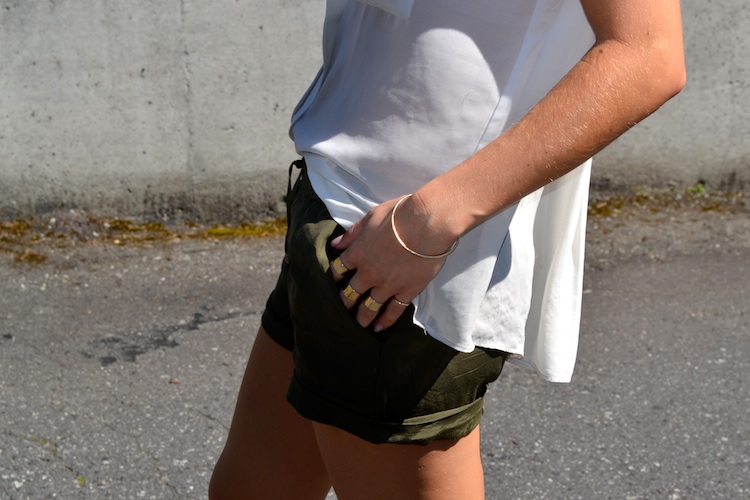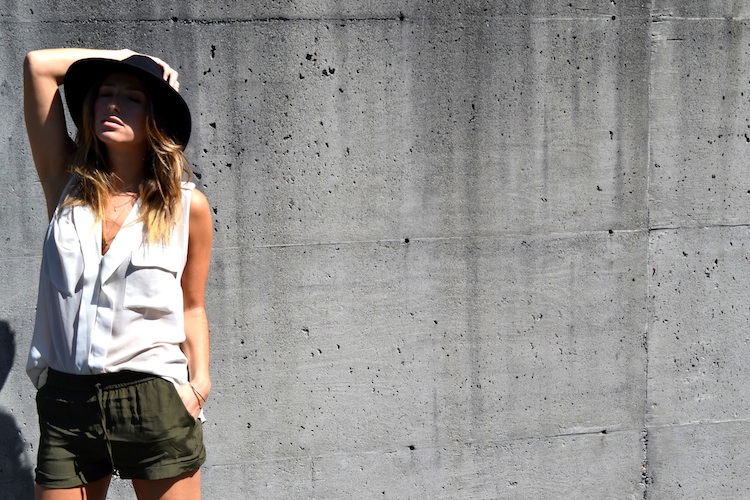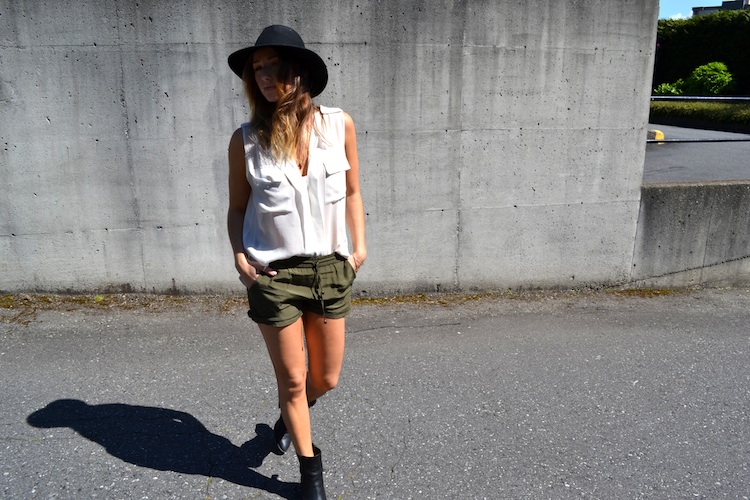 shorts: Forever 21 (similar) | shirt: vintage (similar) | boots, hat: Topshop (seen here) | jewelry: Asos (splurge), Dogeared, Blue Ruby
I recently answered some questions regarding dating attire for the Vancouver Courier.. they included outfits that men don't understand and a memorable first date of mine! Do you have a first date favourite outfit?
ph/Kit Matkaluk