I've finally found a great little plain white tee, as aforementioned here. It's sooo soft, hangs beautifully, has a scoop neck and the sleeves aren't too long (pet peeve- go figure). My only gripe is that it's handwash only (not my favourite thing to do). But I guess that's the price of fashion, non? Anyway, I paired with my fav black jeans and I love the way the white and black contrast against each other. Very chic. And always in style with a camel coat.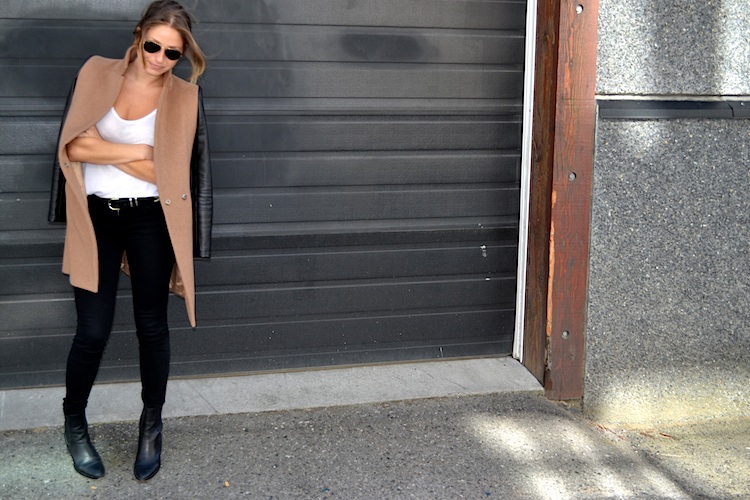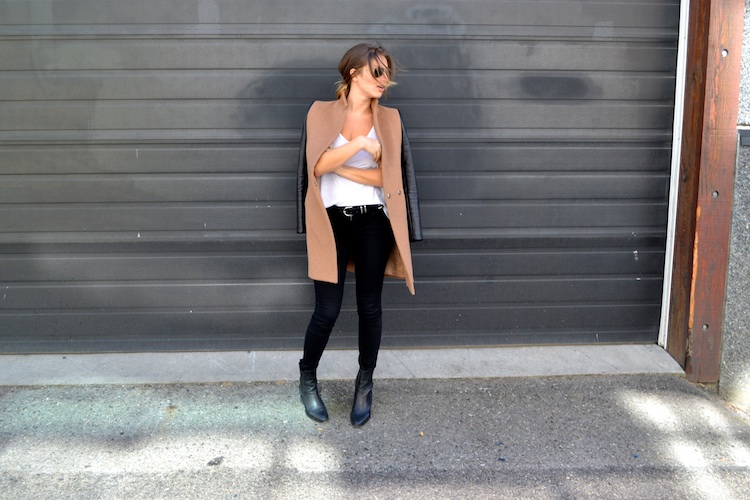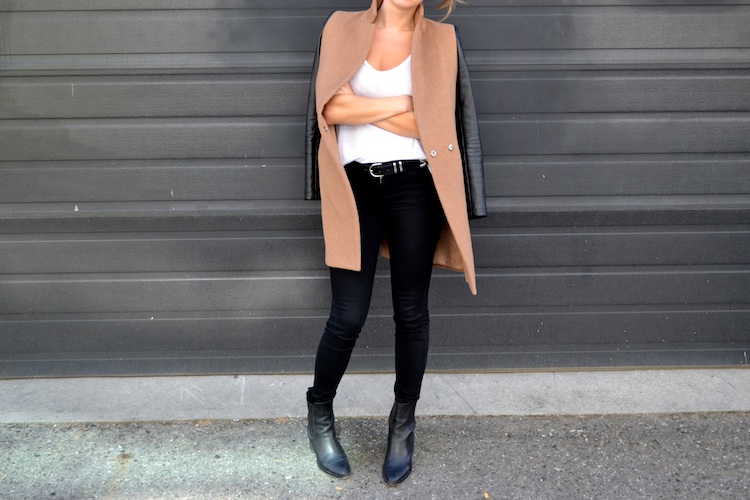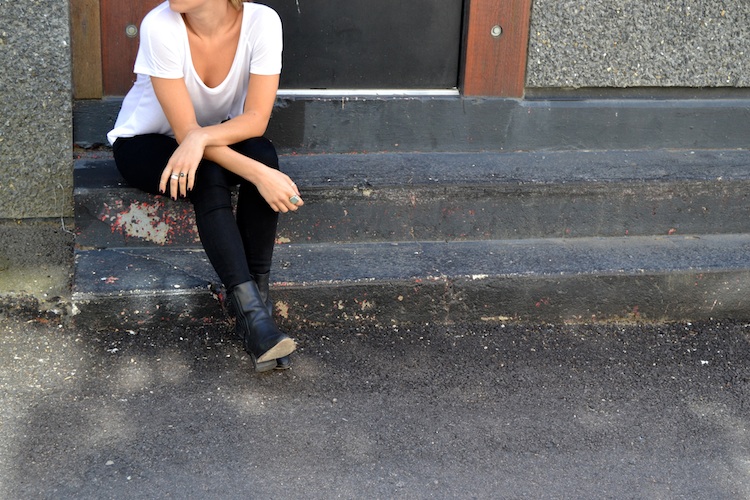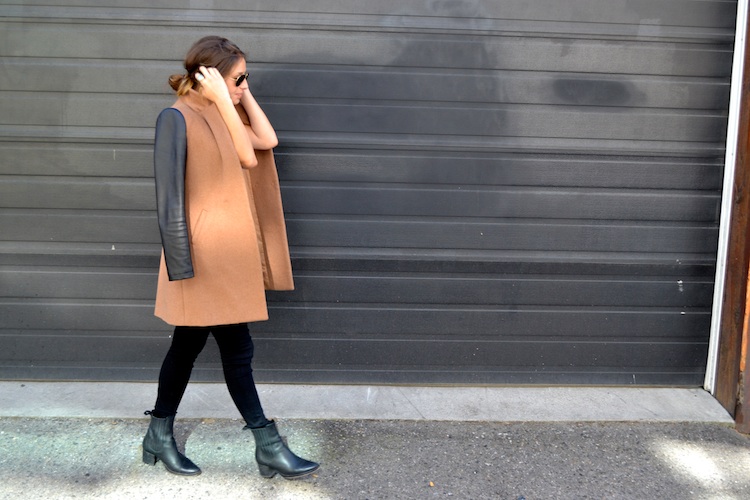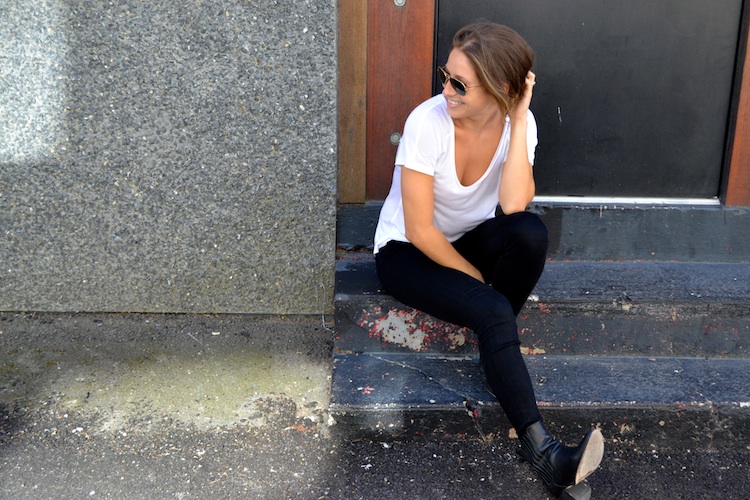 tee: Aritzia (similar, save) | coat: WendyBox | jeans: Citizens of Humanity | belt: H&M (similar) | boots: Topshop (similar) | sunglasses: Ray Ban (love these folding ones!) | jewelry: Tiffany & Co., So Pretty Jewelry, Loft 82
I'm off to the Sunshine Coast for a wedding this weekend! A very big congrats to the wonderful couple Jilly and Brian! You guys are made for each other. Stay tuned for a "What to Wear to a Wedding" post next week!
What are you up to this weekend?
ph/Kit Matkaluk