what better way to start off the weekend than with a haircut and a photoshoot?! i finally got myself in gear and headed to toni and guy for a much-needed clean up. that was followed by taking some pictures in my ever-present and new favorite booties from Aldo. I am so in love with the colour, especially since i'm so used to wearing black boots. however, it was a little colder than i anticipated, so i ended up throwing on my leather jacket for warmth.
school is starting to gear up for me, but i am very much looking forward to next weekend as i am going to seattle with a couple girlfriends for one of their birthdays! i can't wait to shop, drink, eat and scour the city. fingers crossed for no rain so i can bring my suede boots!!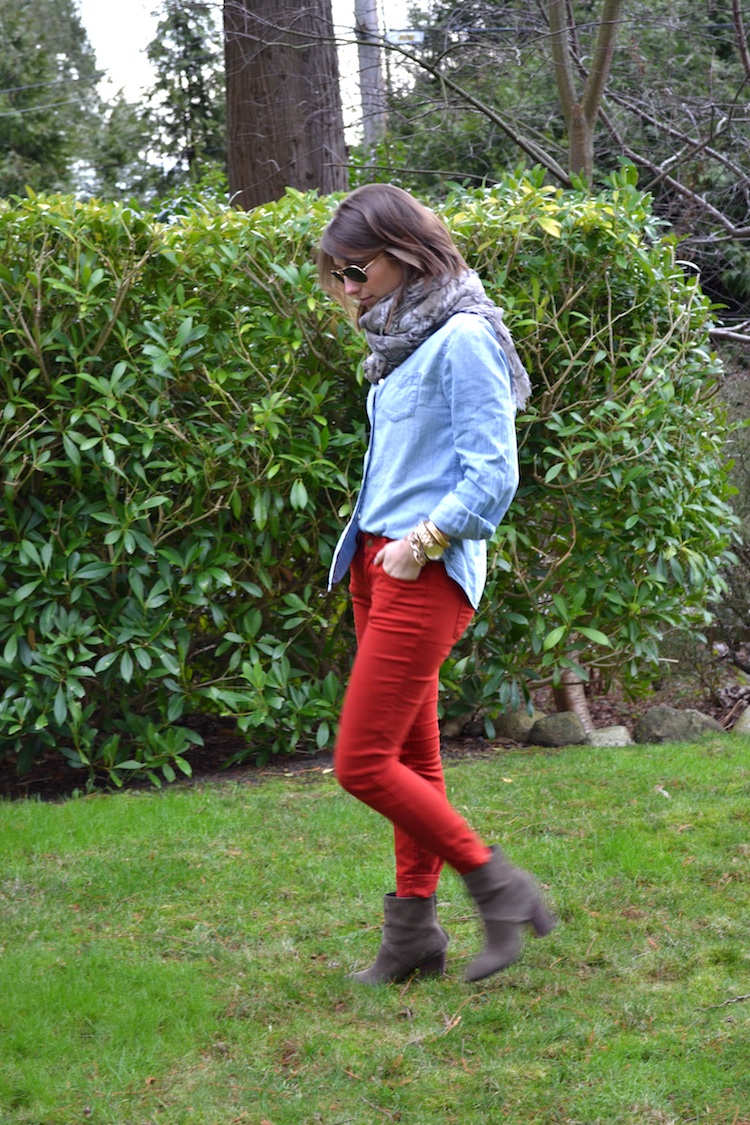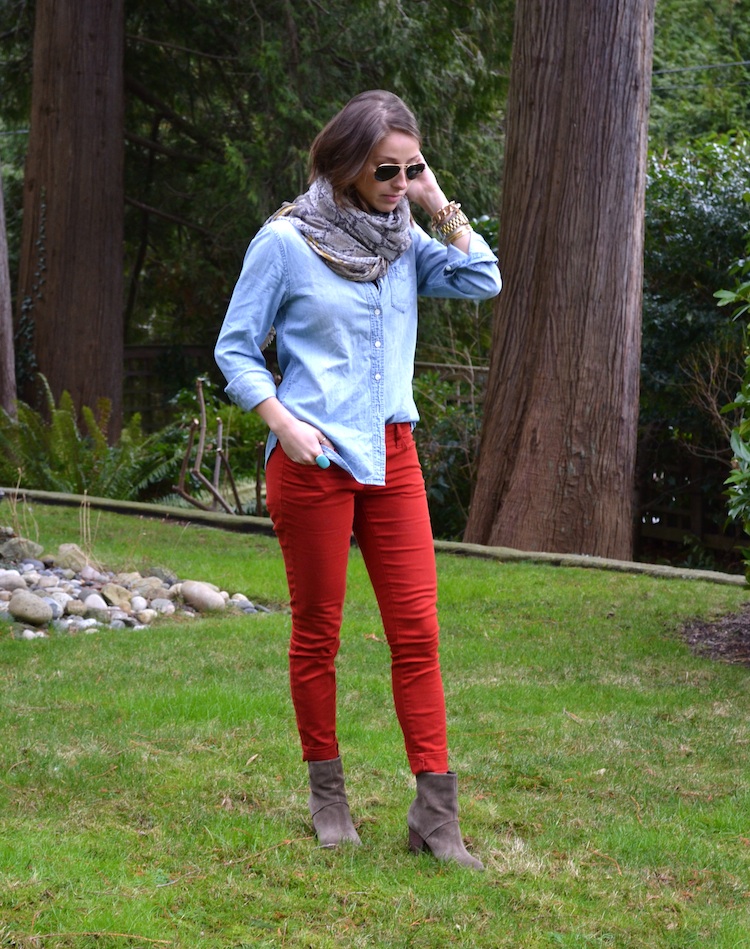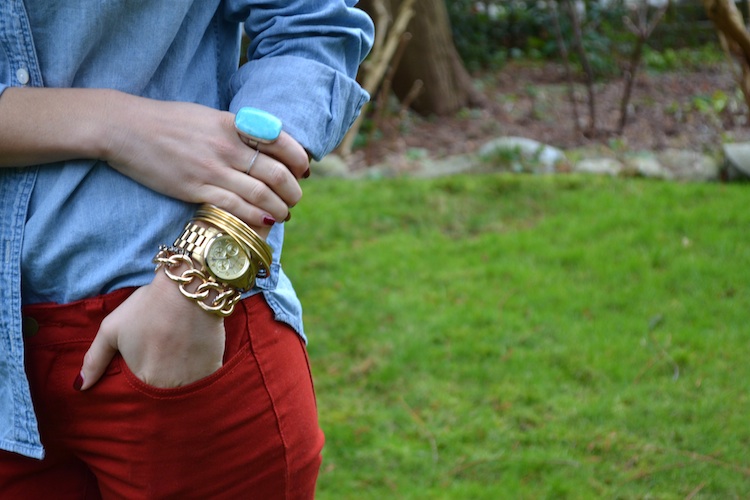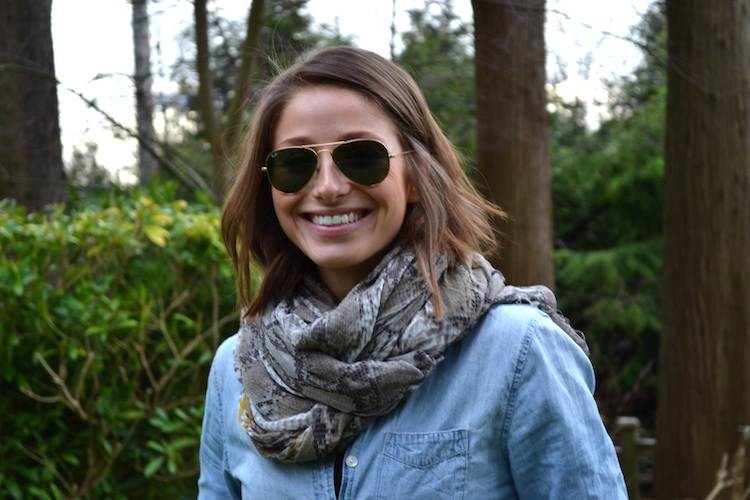 shirt: J Crew | pants: Forever 21 (similar here) | scarf: Zara (similar here) | boots: Aldo | sunglasses: Ray Ban | jewelry: Michael Kors, Mango (coveted here), vintage
tgif my friends!! have an amazing weekend!
p.s. check out my facebook page for my outtake album and like it if you do!