remember in "clueless" when cher and dionne give tai a makeover? they dye her hair and do her make-up and then cut her tank top into a "stylish" crop top. well i'm happy (embarrassed? excited? proud?) to say i had a clueless makeover moment last night. i bought a tea length skirt yesterday that i normally wouldn't have, specifically because of the length. as a short (ish) person, i need to be careful with hem length because otherwise i can look like a slightly dwarf-like little girl in her mother's oversized clothing. anyway, i am pleased to say that as long as it is worn with heels, the length is lovely. i am also pleased to say that it was on sale for $25. however, once home, i was faced with the dilemma of what to wear on top. too much volume would make me look big, and a tucked in top would bunch up. but i digress. needless to say, i ended up on the floor with scissors and a measuring tape cutting an old tank top into a crop top. and voila! as if!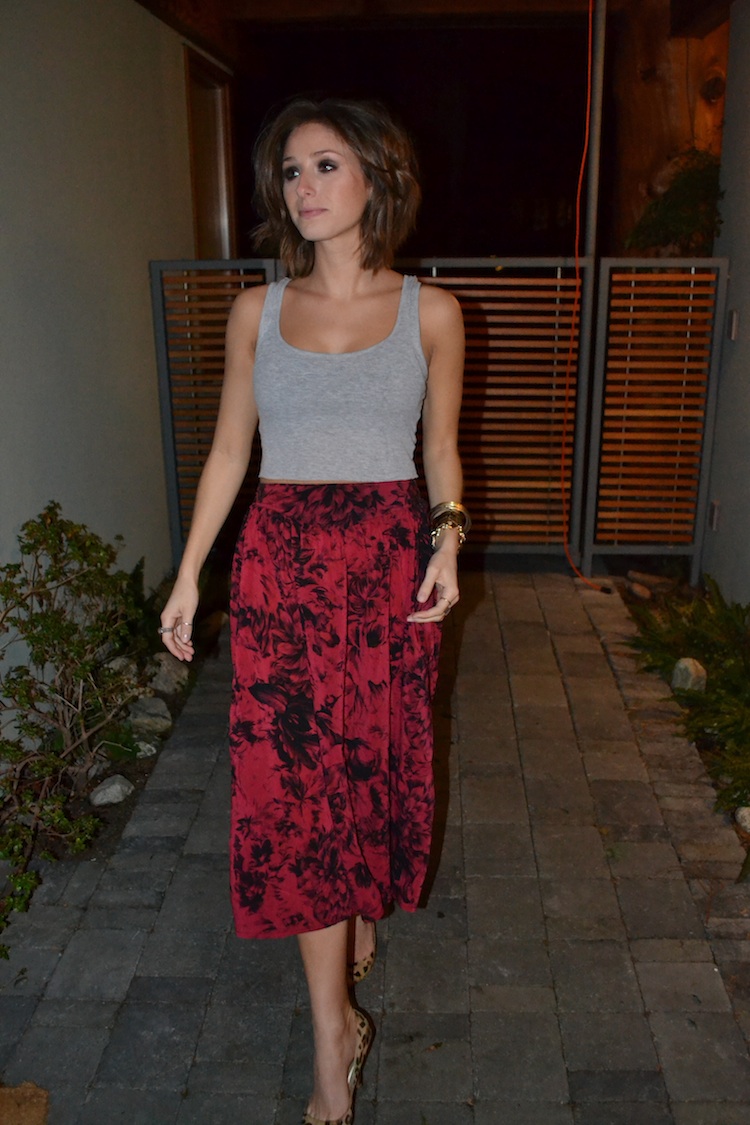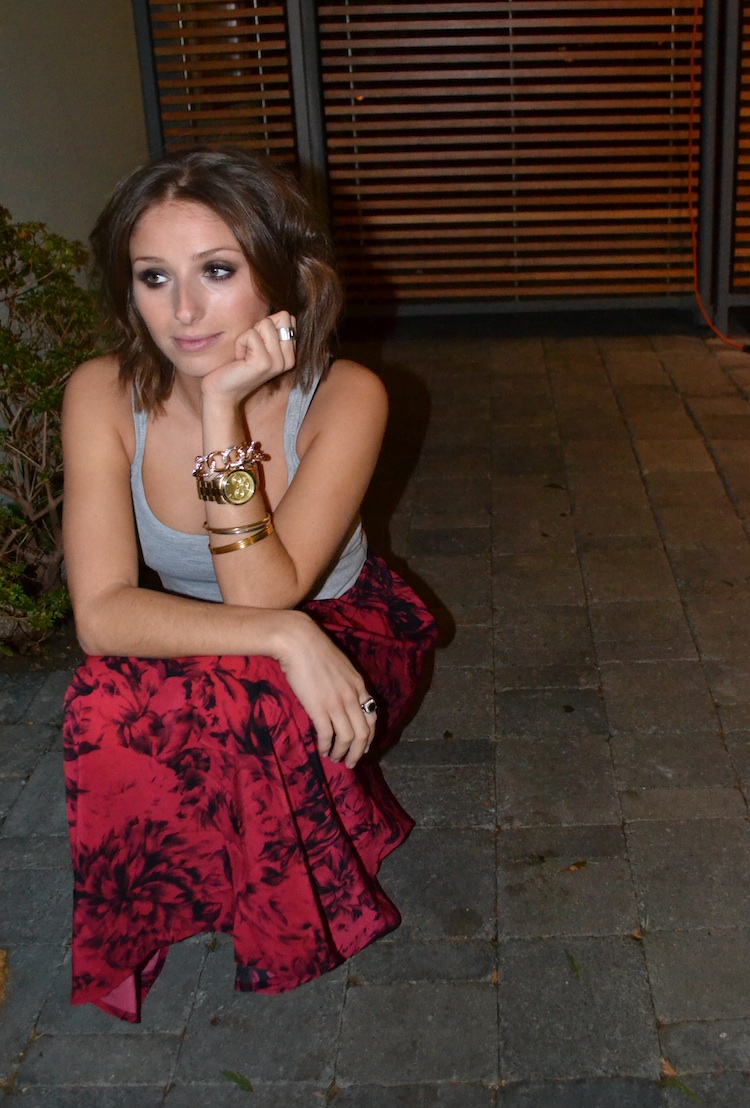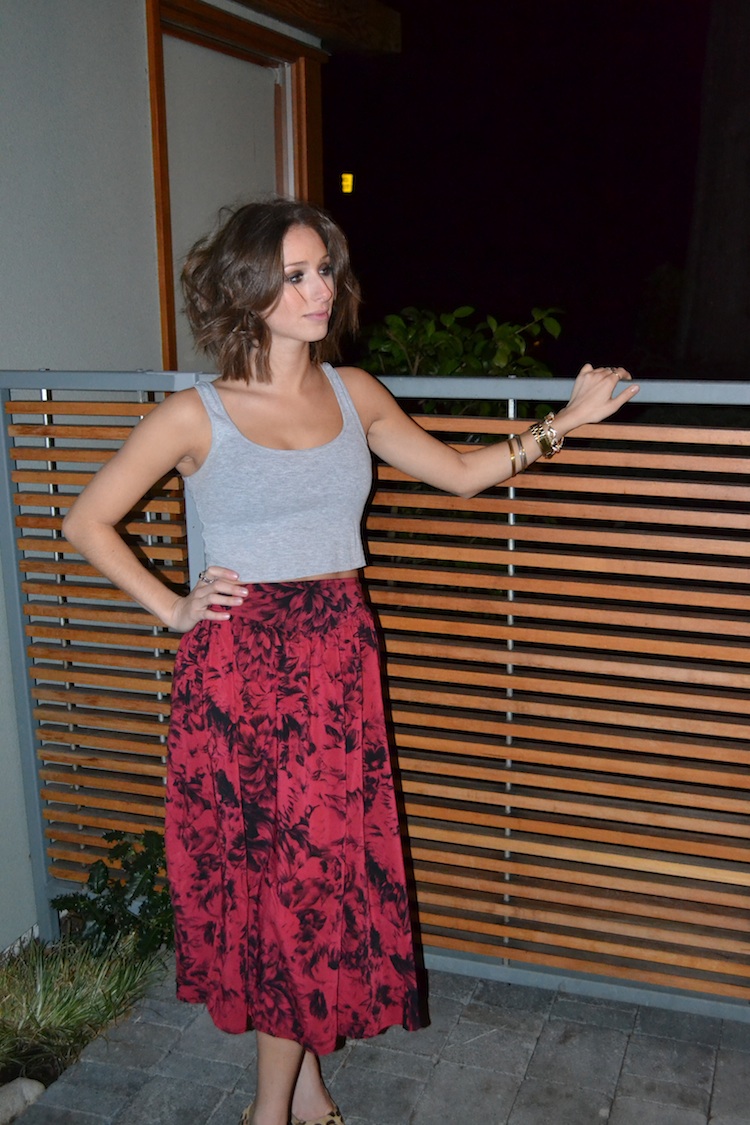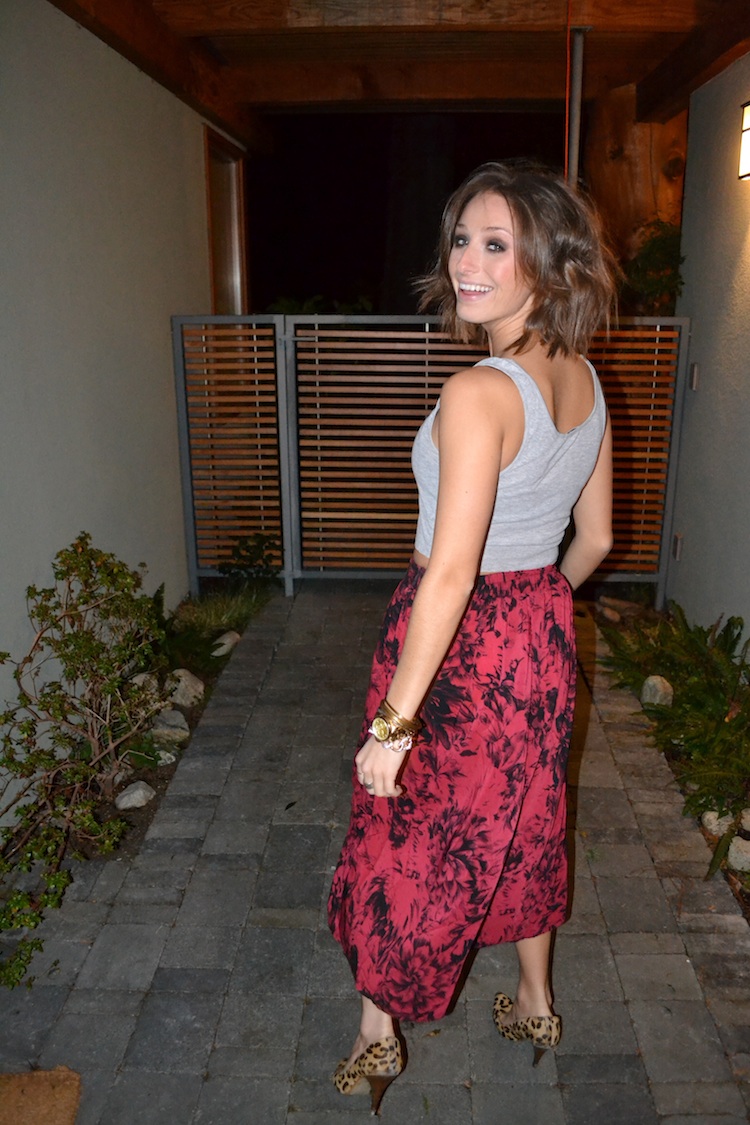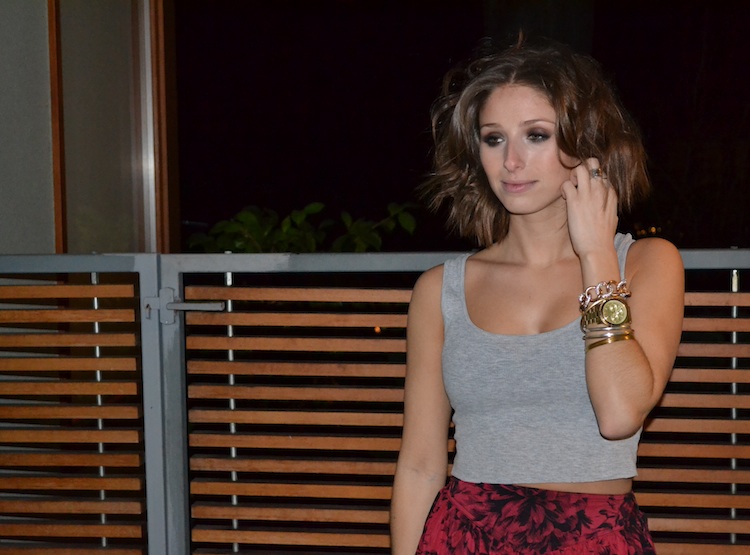 skirt: Mink Pink (similar here) | tank: James Perse | heels: Steve Madden (similar here) | jewelry: Michael Kors, Mango, vintage | ring: similar/coveted here
happy monday!! got a long week ahead of me, but my light at the end of the tunnel is seattle this weekend- so excited!