went to seattle this past weekend for a birthday girls trip. it was exactly what i needed- lots of shopping, eating, drinking, laughing. i do much better with being crazy busy when i have something to look forward to. i have to say i was fairly restrained in my purchases (student finances), but picked up a couple pieces including a burnt orange chiffon blouse and cobalt blue skirt (below). i'm not normally a blue person (except with denim), but the birthday girl herself encouraged me to step out of my comfort zone. what are friends for?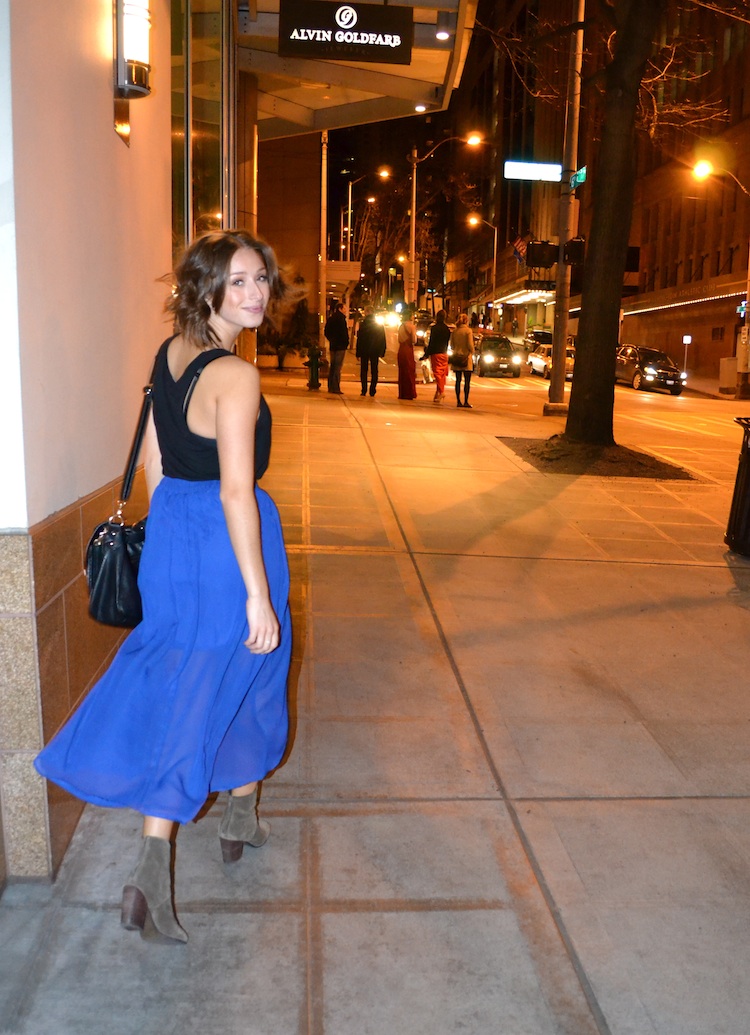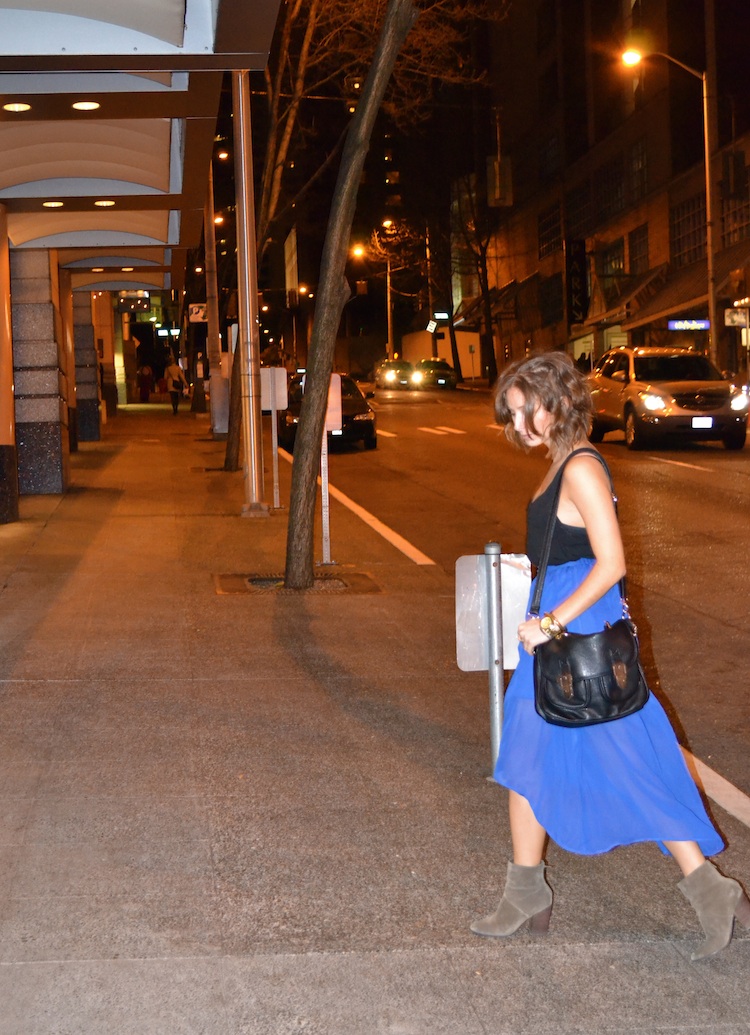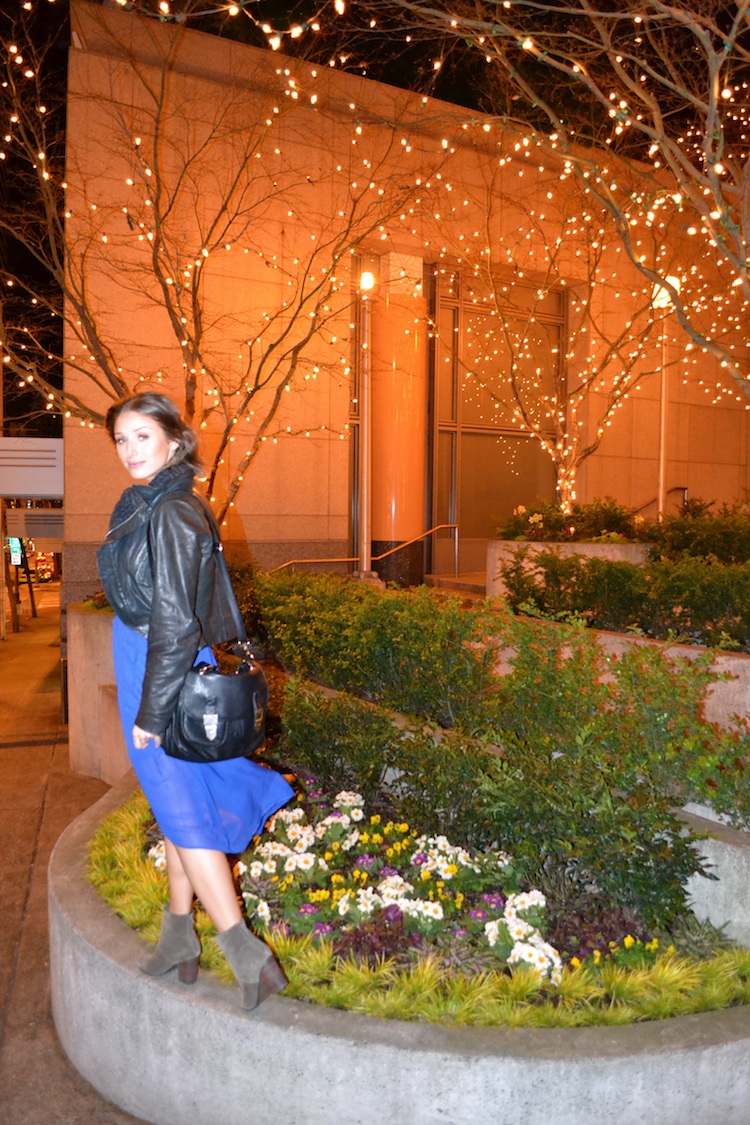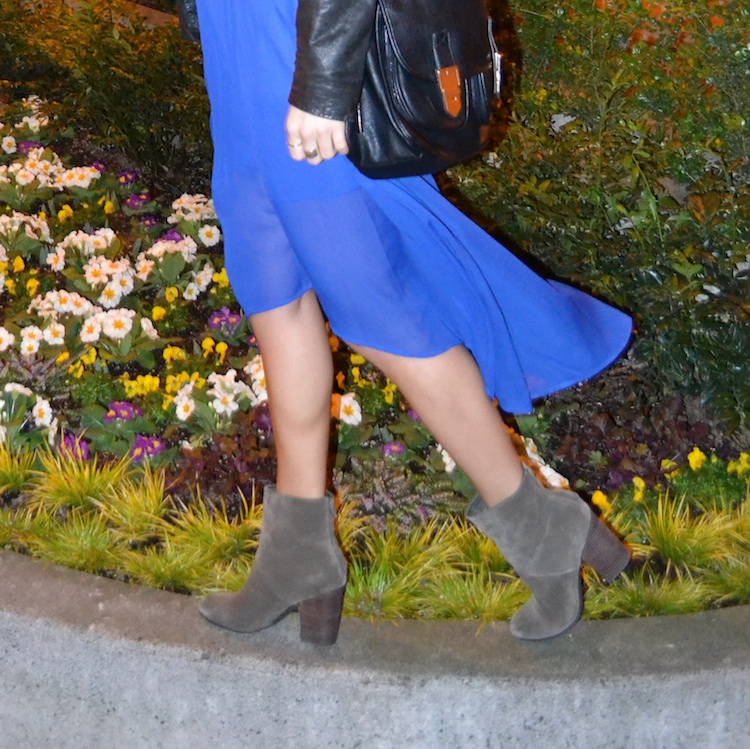 skirt: Nordstrom (similar) | boots: Aldo (similar here and here)| tank: unknown | bag: vintage (coveted) | jacket: Line (similar here and here)| jewelry: Michael Kors, vintage
it is worth mentioning the restaurant we dined at- the purple cafe. it is now one of my favorites. the food was the best i've had in a long time (sorry vancouver) and the service was lovely and unpretentious. not to mention the wine list was unbelievable. we will definitely be revisiting purple in the near future.
in other news, i recently joined currentlyobsessed.me. if you haven't heard of it, it's a site where bloggers can share their obsessions, and readers and fellow bloggers can "style stalk" them. it is invite only, but bloggers can request to join. otherwise, you can stalk me here!
happy monday!!!