sunday brunch is one of my favorite meals and things to do in vancouver. and today was no exception. so for this rainy afternoon i wanted to be comfy in light and loose fabrics, but also look put together. i find brunch in vancouver can be a bit of an event! a bun is the perfect way to style dirty hair, especially on a lazy sunday, and the floaty fabrics of my pants and shirt make for a comfortable outfit. one thing i must point out for wearing looser clothing is proportion: it's important to not get lost in the pieces, and to make sure you have a waist. enjoy!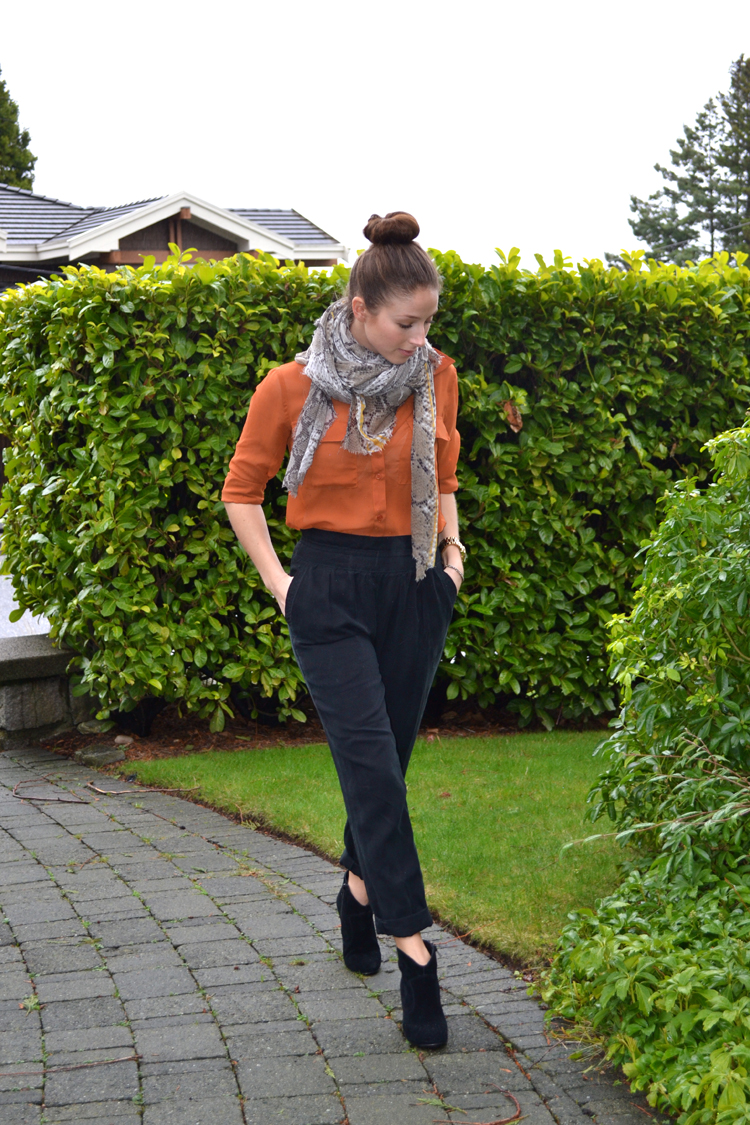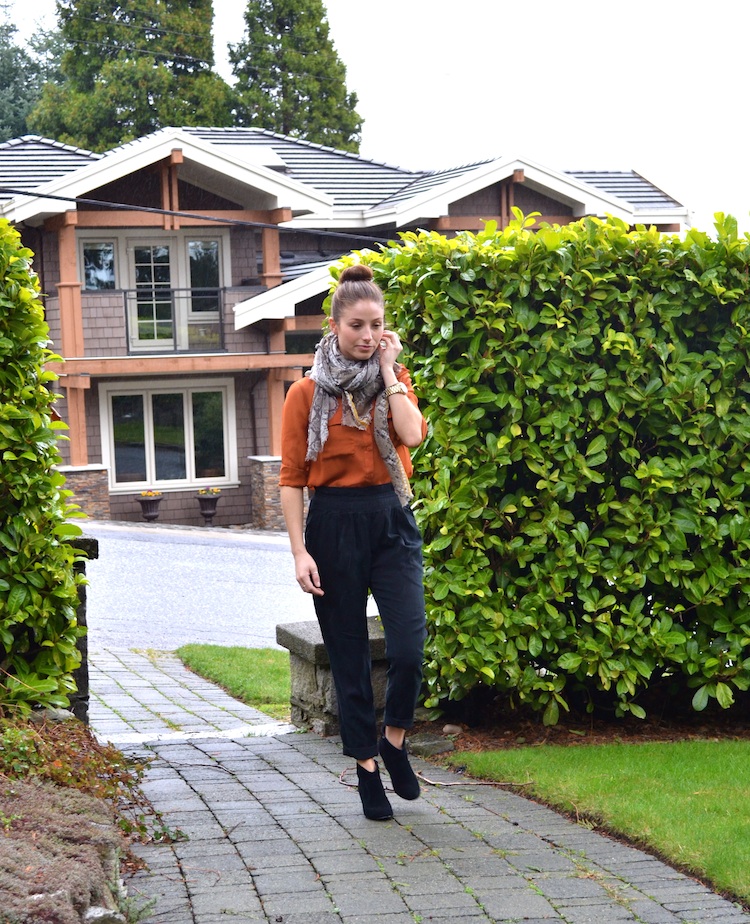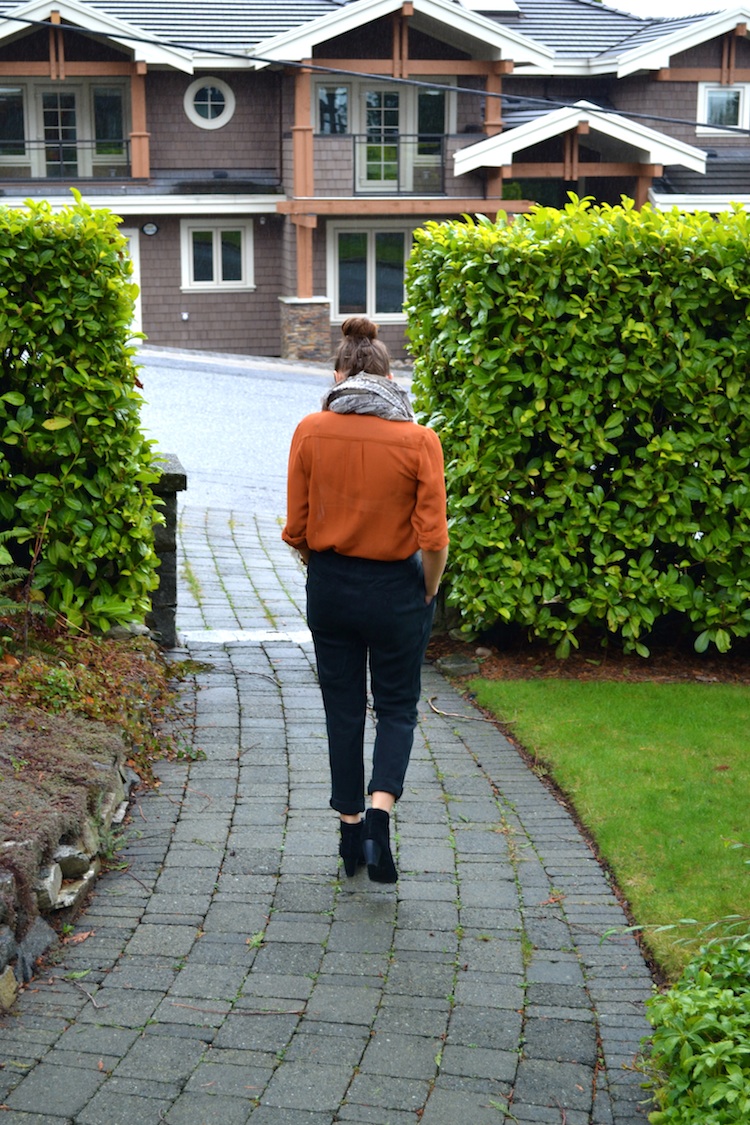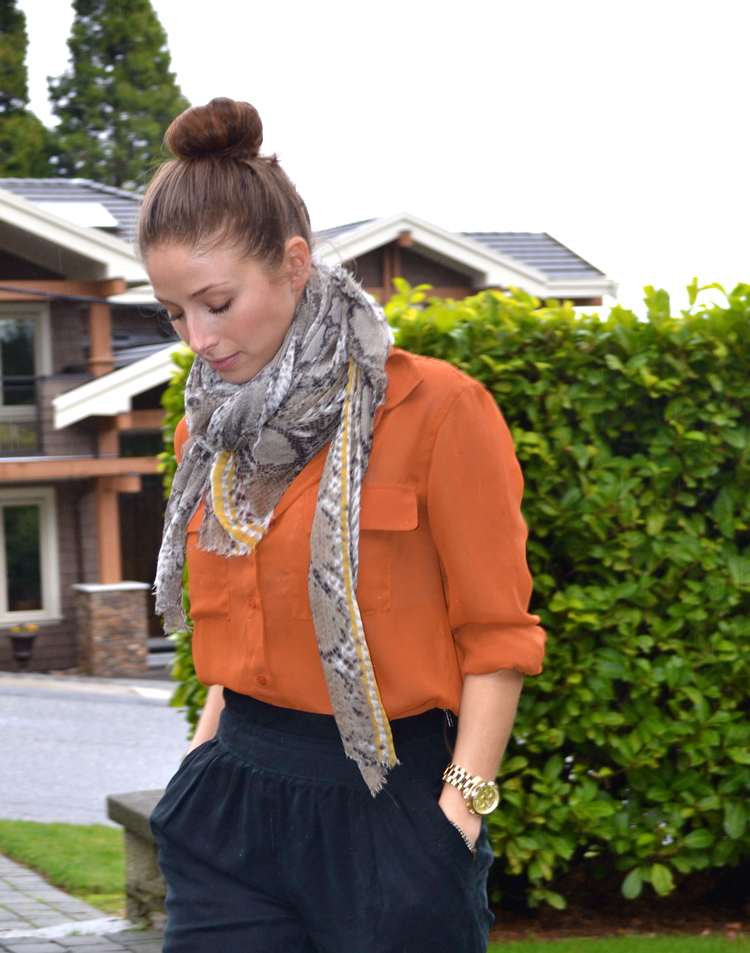 pants: Aritzia (similar here and here) | blouse: Nordstrom (similar)| booties: Aldo (similar here and here) | scarf: Zara (similar) | watch: Michael Kors
have an amazing sunday!! i think i'm going to make some dinner and watch the grammys. although whitney's death is very sad and tragic, i must admit i am excited to see bruce springsteen open the show!!