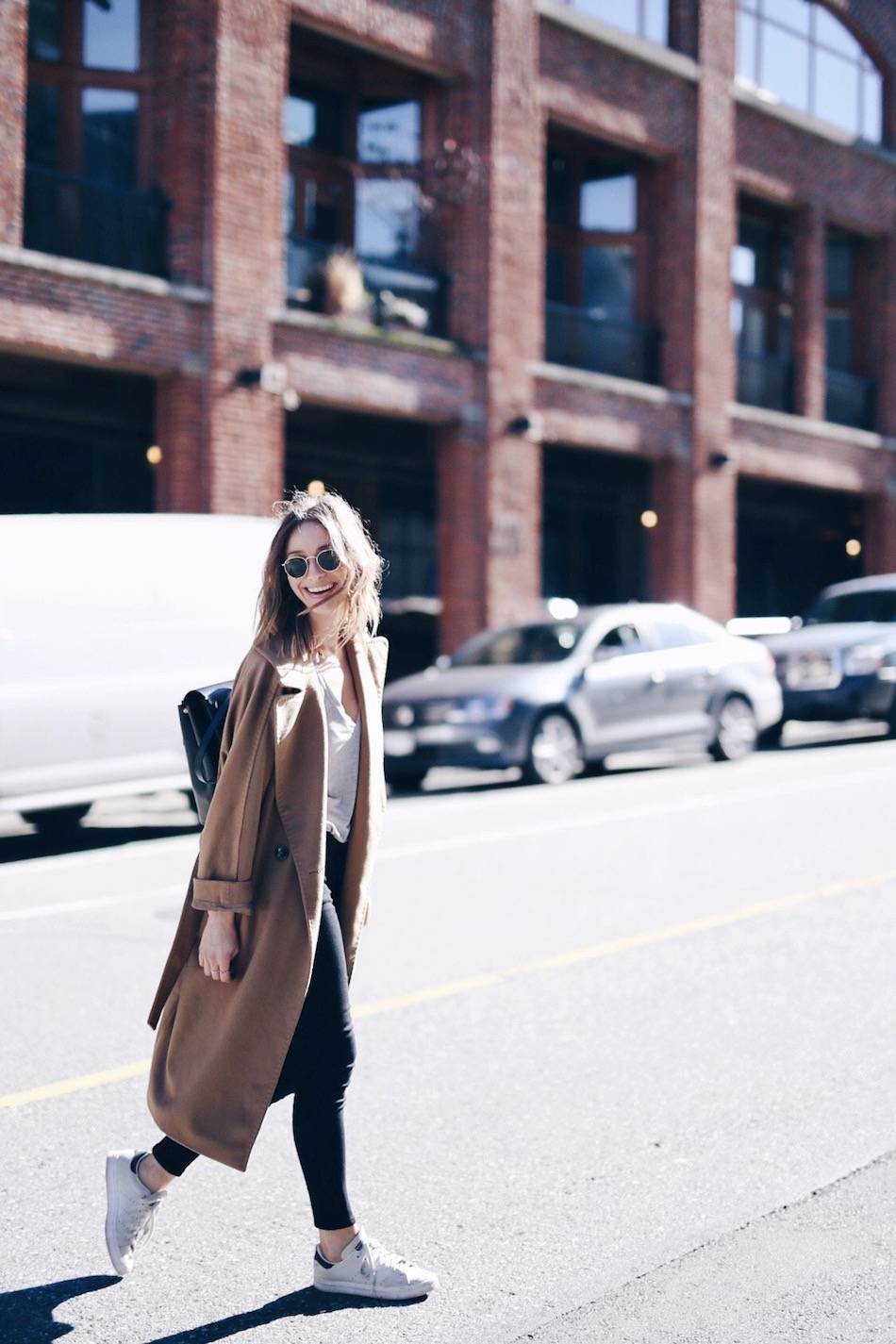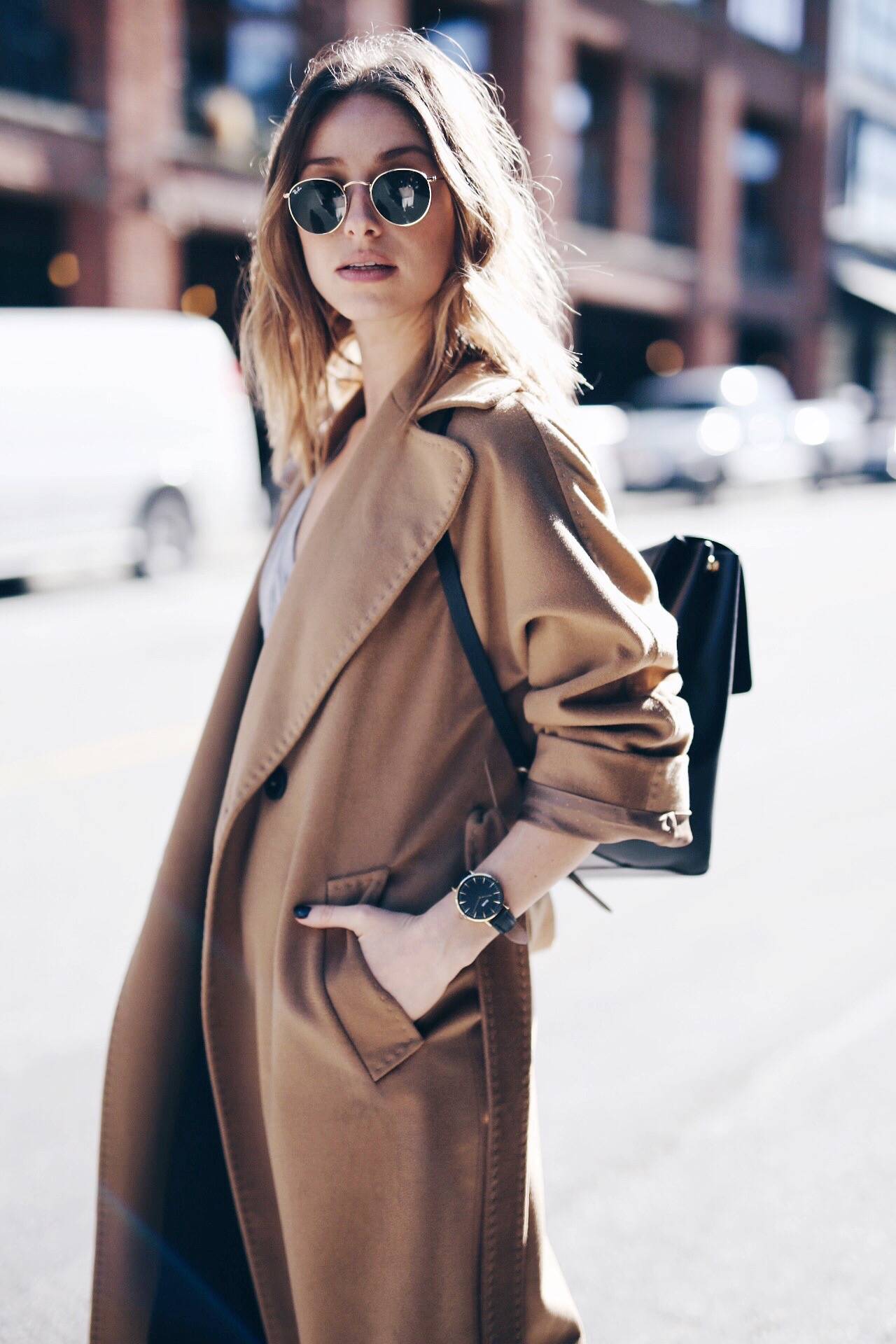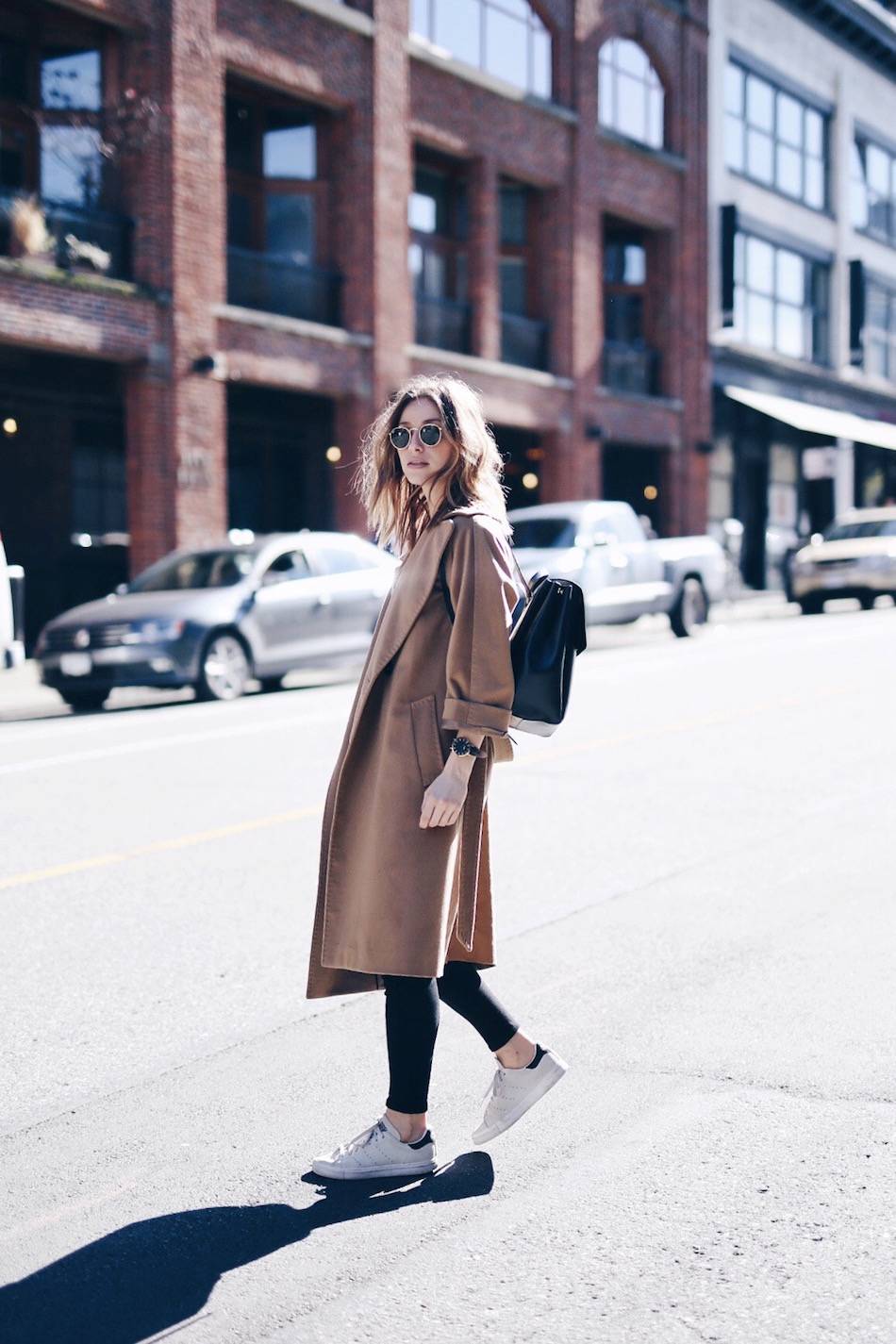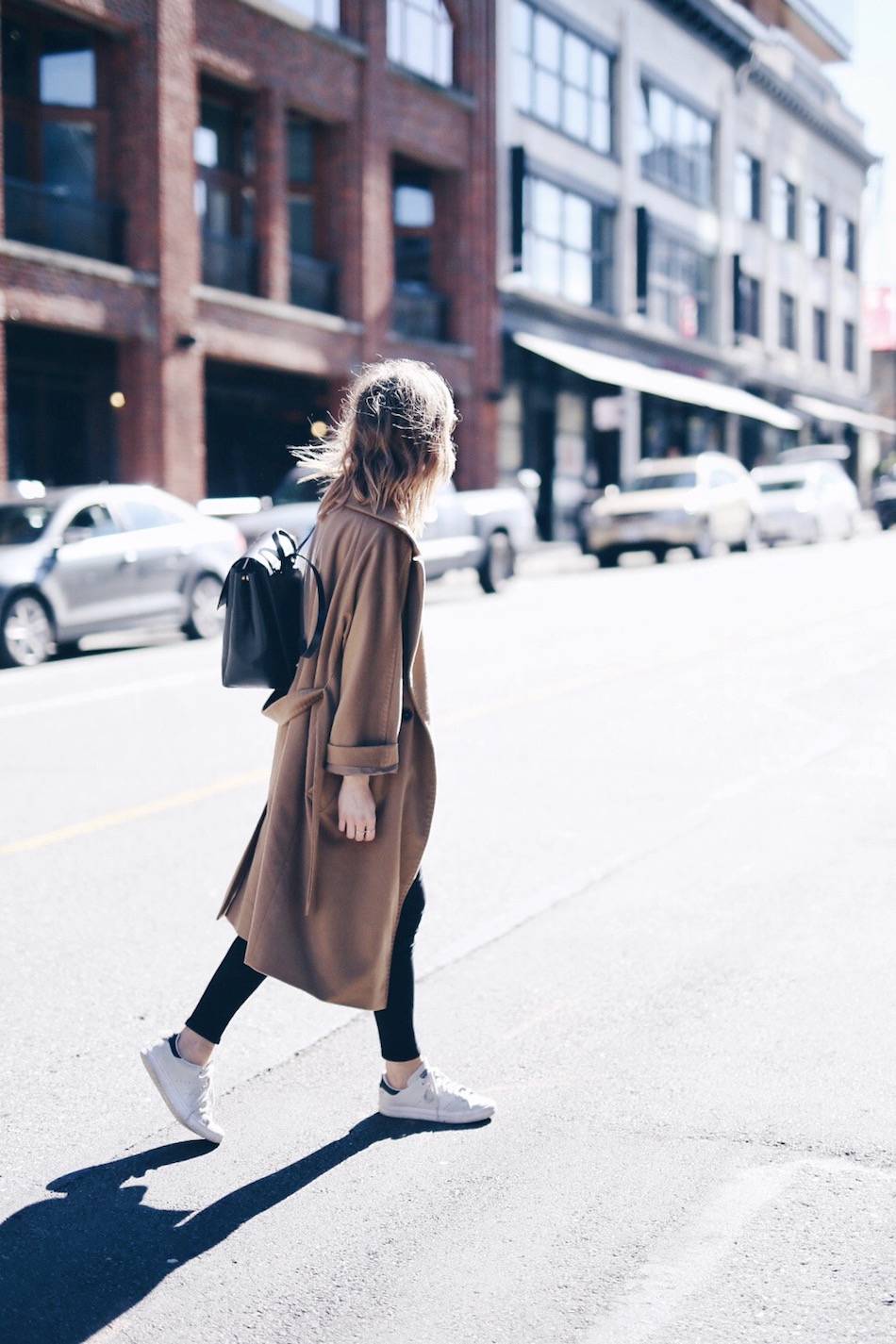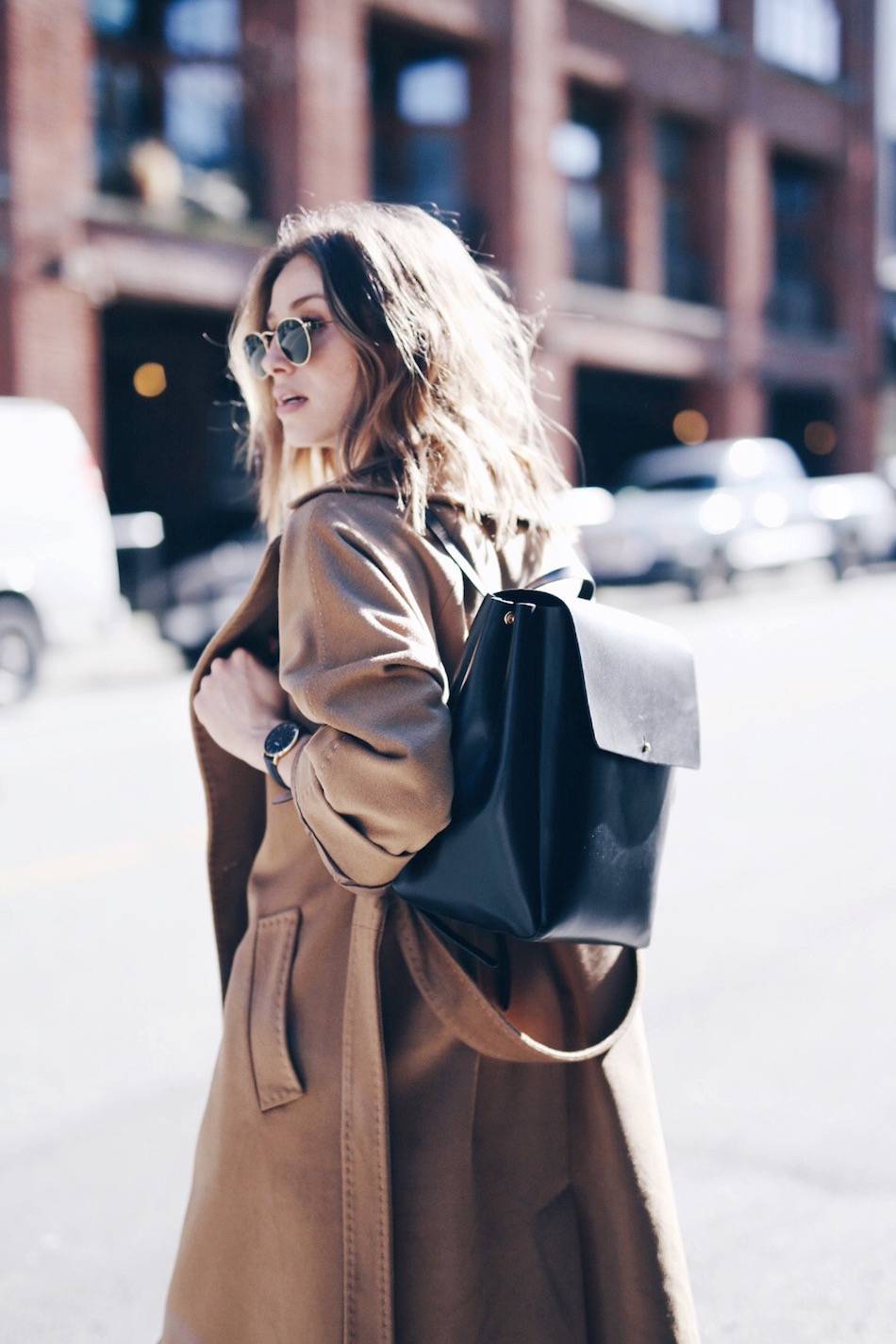 The older I get, the more I appreciate simplicity… I've learned that something doesn't have to be loud and in-your-face to be beautiful or for you to appreciate it. There's beauty in the simplicity of a sleepy Sunday, a great meal (with wine, obviously), or a minimalistic accessory (ahem this Cluse watch, which I cannot take off). I appreciate living in a place as beautiful (and with as mild a climate) as Vancouver, where every day I can walk my dog outside. Walking a happy dog in the morning is such a good wake up call – highly recommended (tip: if you don't have a dog, walking a cat or turtle will do in a pinch, but just know that people will rightfully stare). Simplicity in life isn't about being plain, but rather about being grounded, and true to yourself and what is important in your life (a.k.a my dog, a book, my family – wow I sound like a grandma).
With my more recent tendency towards simplicity, I have sartorially gone back to basics. I wear little to no colour. I have a uniform(!): jeans, tee + boots or sneakers. I like classic pieces like a wool camel coat, leather backpack, or a signature timepiece. I love fashion but I don't want my entire morning to be about what I wear. I've said it before, but I really think that finding out who you are translates into your wardrobe. You figure out what you need + want in your life and your clothing starts to reflect that.
I'm currently in Toronto where I'll be attending the CAFA awards! Follow along on snapchat (augustdiaries) and Instagram for updates. Happy Friday!
Cluse watch | Aritzia backpack
photos by To Vogue or Bust