These shorts are my only memento (besides my fading tan) from my trip to Hawaii. They were FOURTEEN DOLLARS from Forever 21. And guess what the real kicker is? They're dry clean only. Yeah, right. Anyway, they're super comfortable and I love the pockets. I was inspired by the "sporty" look and did a more fashion forward take by adding some heels. I like the "je ne sais quoi" that the slouch of the shorts bring to the outfit; there's something about adding a casual element to a dressier one that screams effortlessness (in a completely non-obvious way, of course).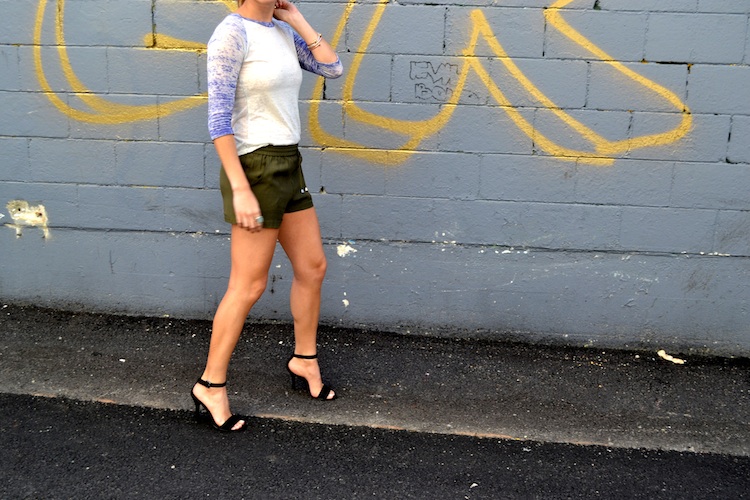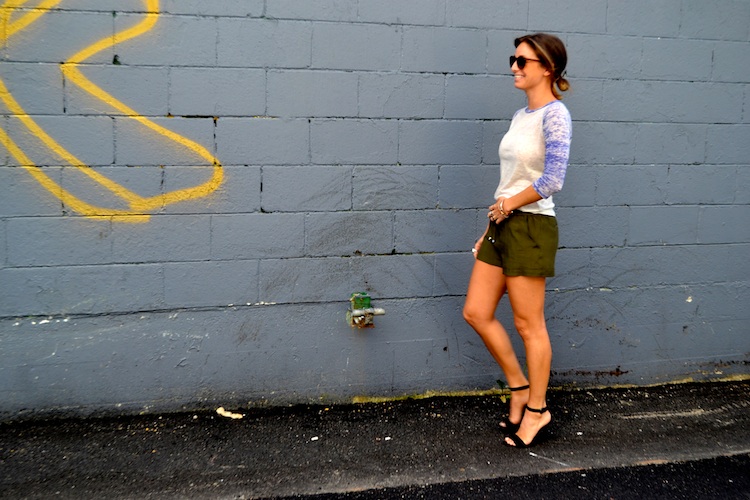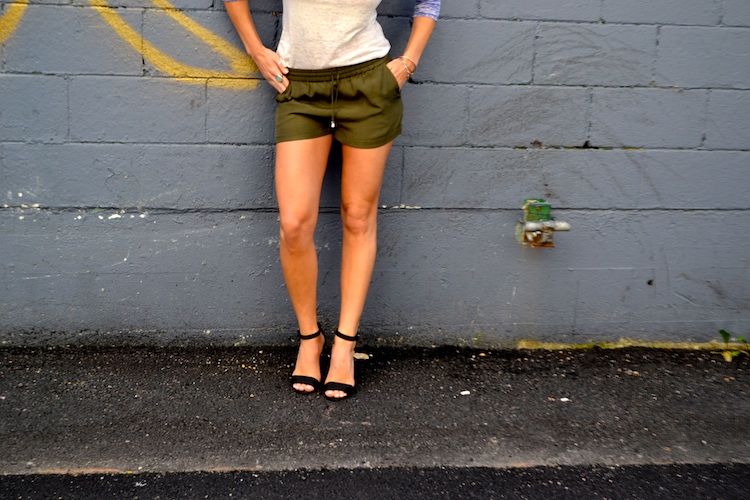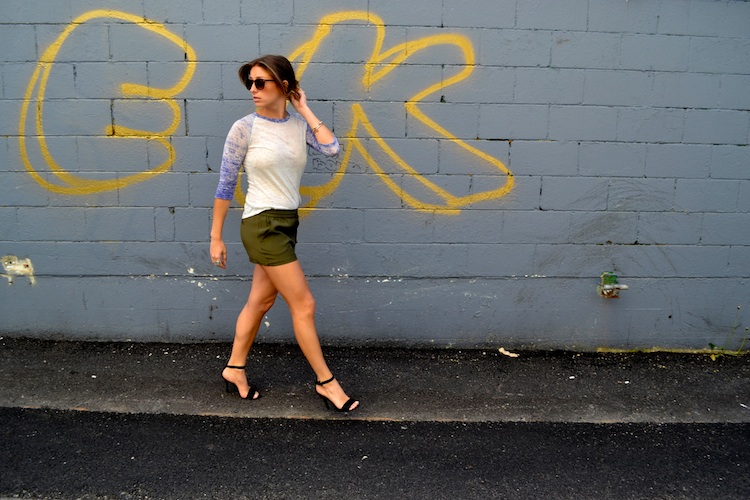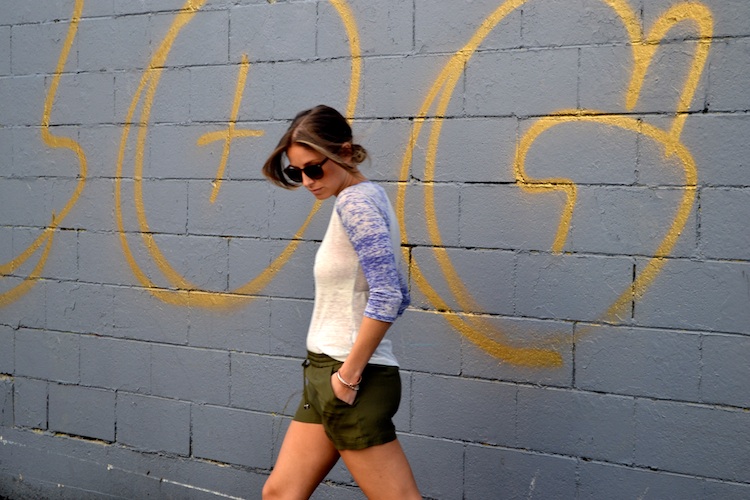 baseball tee: Urban Outfitters (similar) | shorts: Forever 21 | shoes: Zara (similar) | sunglasses: H&M (similar here and here) | jewelry: Tiffany & Co., Loft 82 (similar here and here), So Pretty Jewelry (similar)
TGIF! Have a wonderful Friday!
photos by Kit Matkaluk