On a lovely spring evening, I had a lovely dinner with my mama and sister. Too bad that now, a week later, it's FALL in Vancouver and I'm wearing my wool jacket. I know, I know, it's ridiculous to have an ongoing and completely hopeless battle with the weather. I pick the worst fights. Here's hoping that tomorrow's official first day will bring summer soon!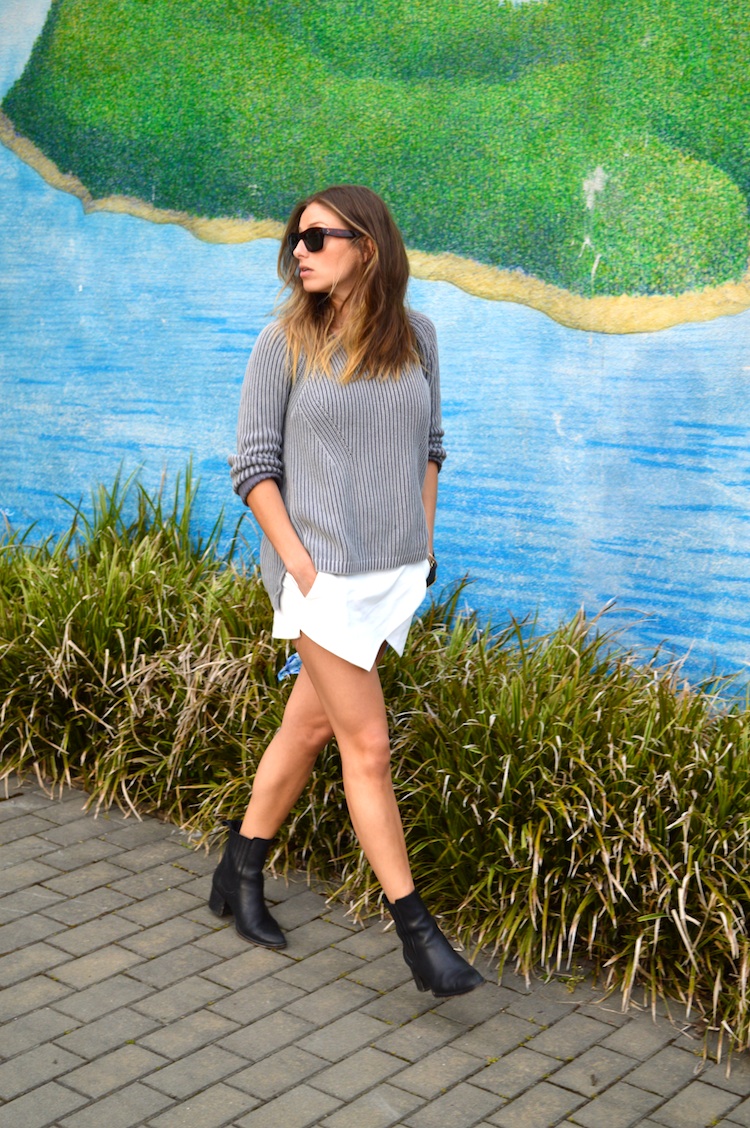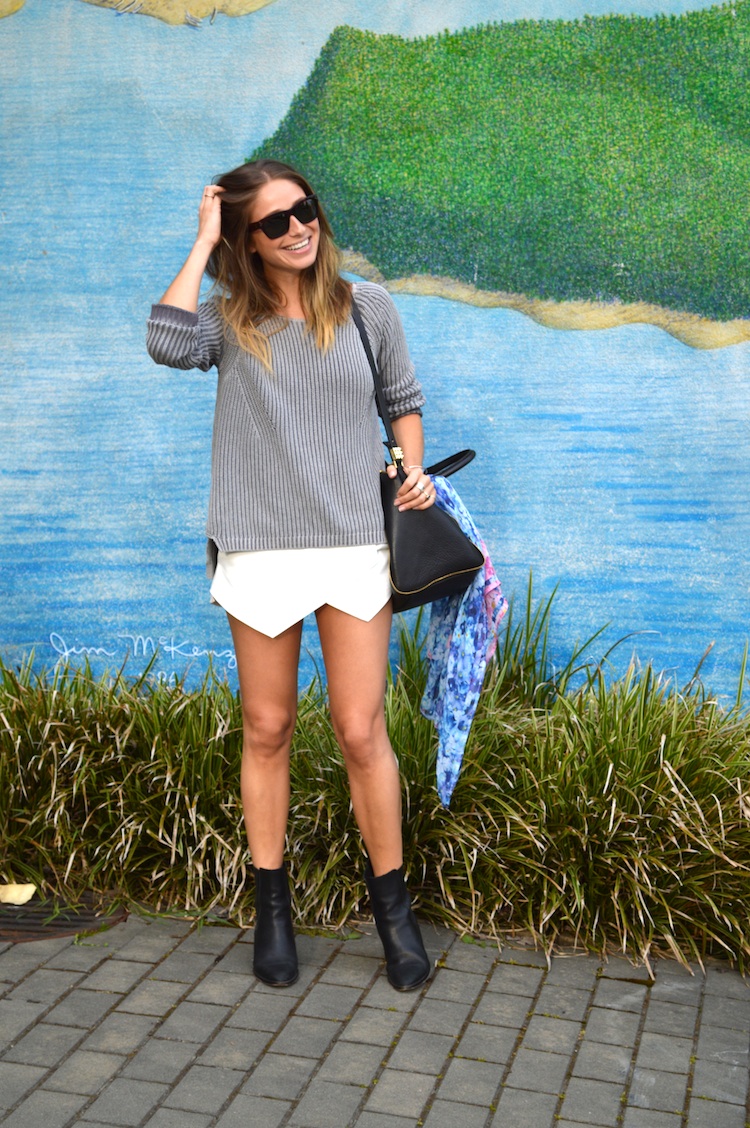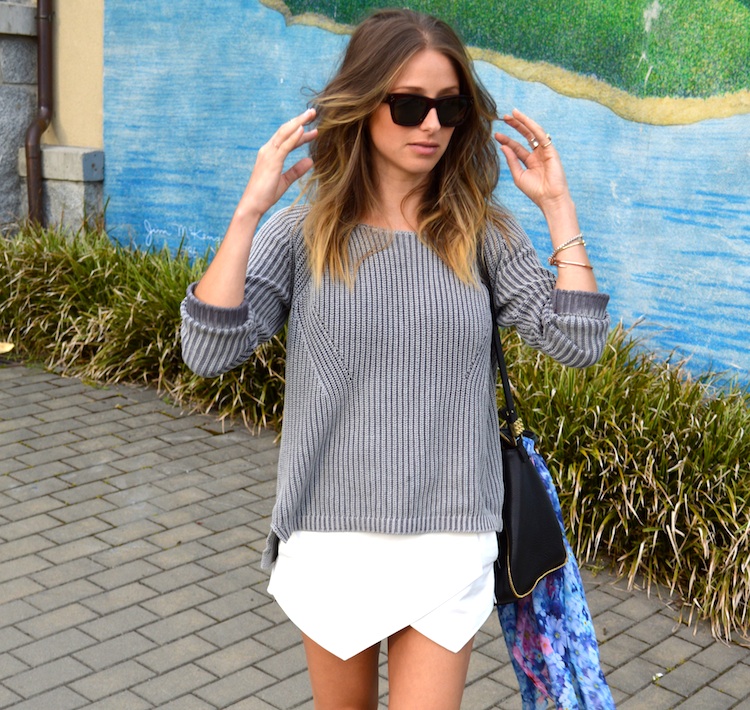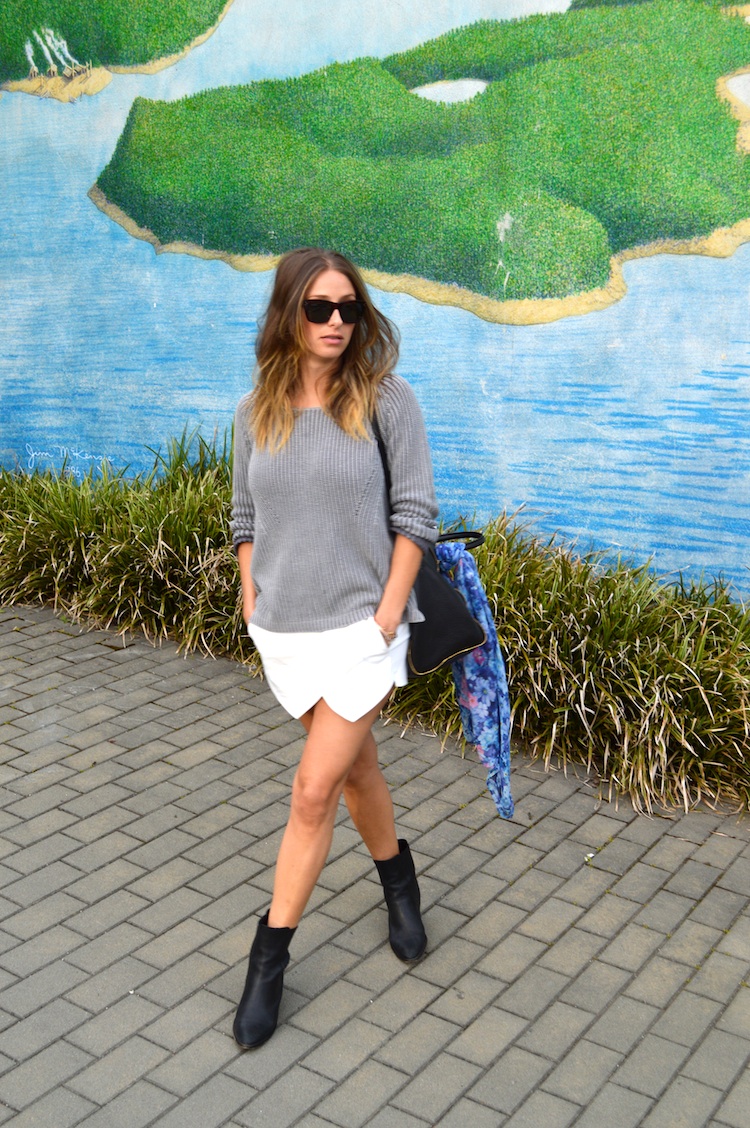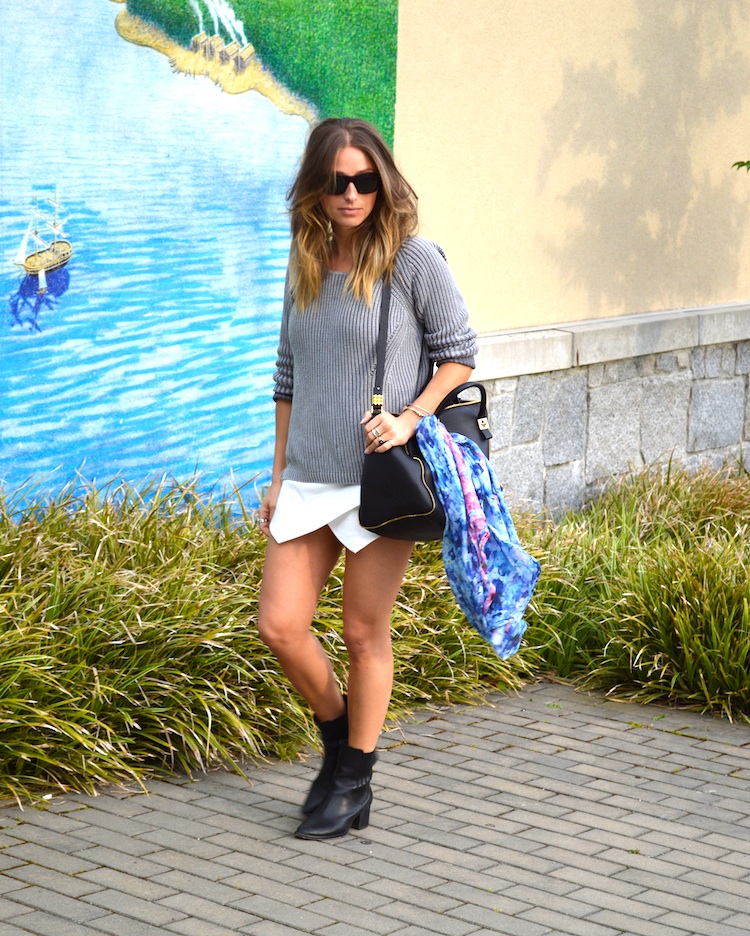 skort (c/o), bag: Zara (similar; similar)| sweater (borrowed), boots: Topshop | sunglasses: Celine | scarf (on purse): Gitana Outfitters
Thank god it's Friday. It's exam time all over again (this time for the last time), but I am stressing already. At least on the weekend, there is time to breathe! Have a great one!
PS Stay tuned for a giveaway coming up with an item from this post.. I'm very excited!