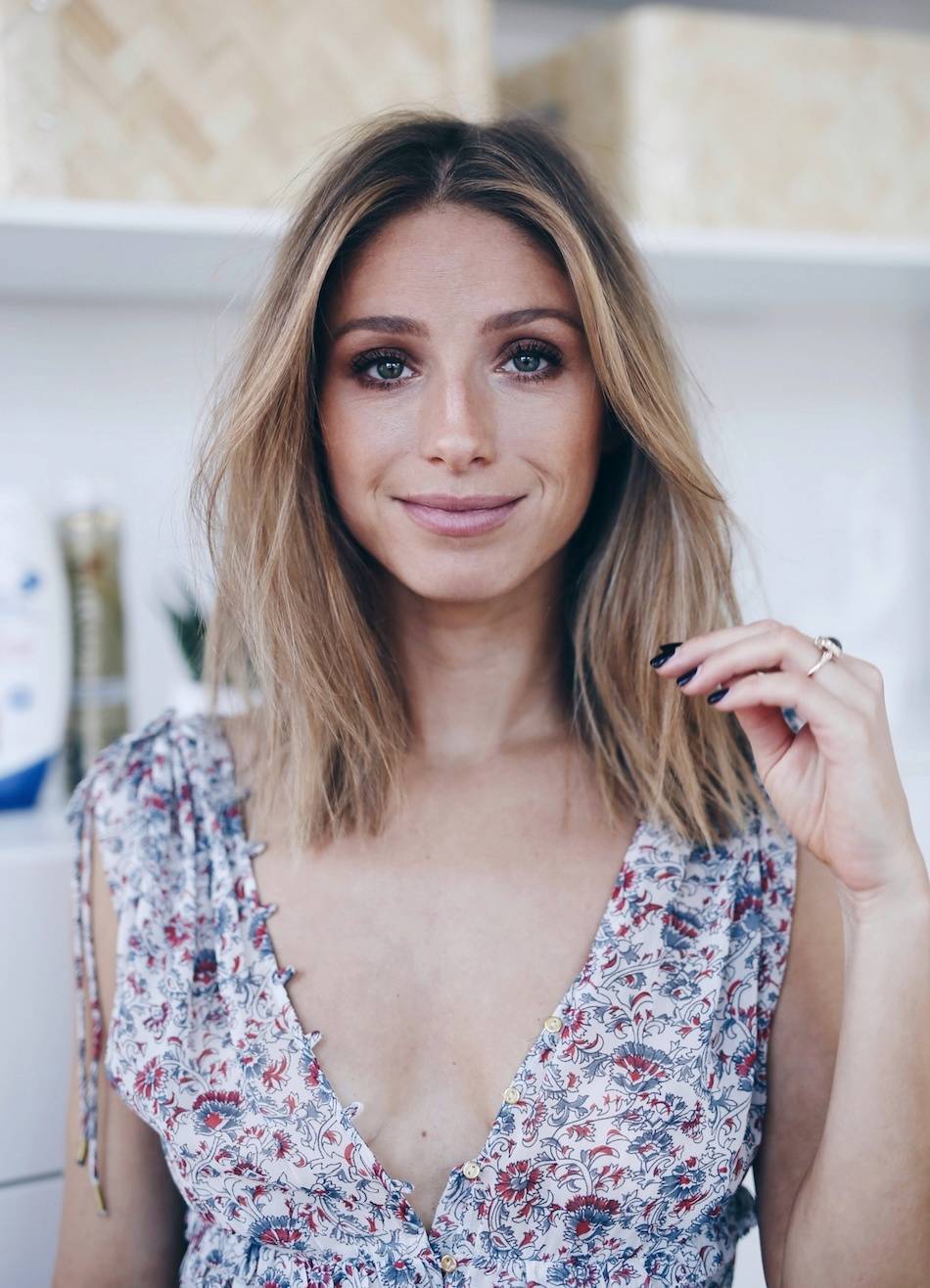 I normally wear my hair in loose waves, but since I just got a fresh cut + colour, I thought it would be fun to experiment with full, straight hair for a change. I think when going straight, it's really important to have moisturized and shiny strands – straight hair really amplifies your hair's condition, so you need to start with the right products.
1. WASH + CONDITION WITH HEAD & SHOULDERS SMOOTH AND SILKY SHAMPOO AND CONDITIONER
You may be suprised to hear me recommending Head & Shoulders for this particular tutorial, but hear me out. When they approached me to collaborate I was surprised at how little I actually knew about their shampoo and conditioner. First of all, I always forget that your scalp is skin and needs to be treated as such – Head & Shoulders treats + protects your scalp from flakes, itchiness, and scalp irritation. Second, I always thought that dandruff shampoo was really harsh on your hair, but this formula is actually very gentle and leaves hair unbelievably soft and smooth. More importantly, I can actually use it safely on my (newly) colour treated hair. Their new formula 3Action Formula (which was 12 years in the making) contains micro zinc mineral particles that cleanse, protect, and moisturize the scalp, which ultimately gives you a more resilient hair. It is available across the entire Head & Shoulders product line (Smooth & Silky is my fav and what I used for this tutorial).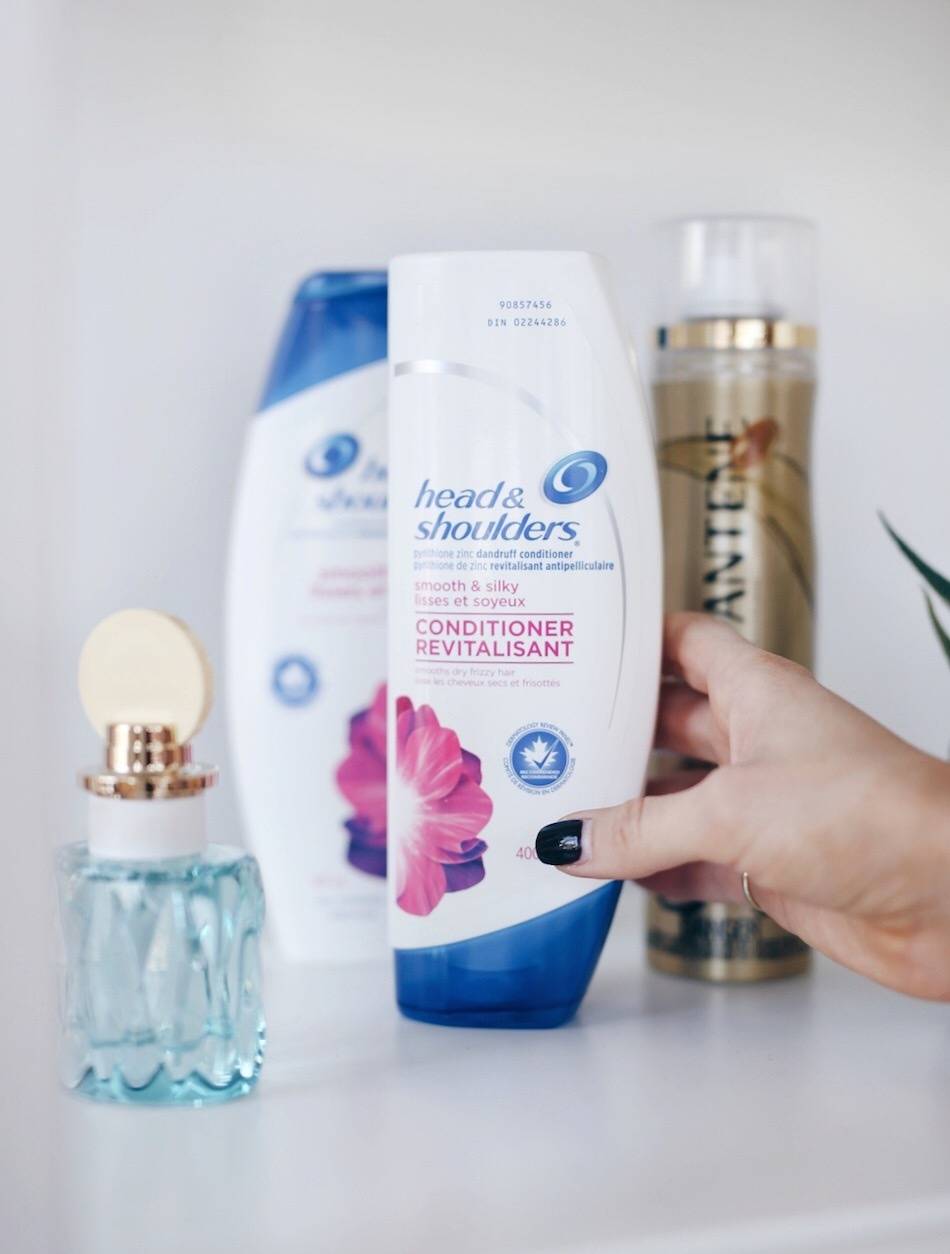 2. BLOW DRY HAIR UPSIDE DOWN FOR VOLUME
Now that your scalp is treated + protected, blow dry! I always flip my head over for extra volume. I like to let my hair air dry until it's about 80% dry (to cut down on heat damage) and then I dry the rest with my blow dryer. To give the front section volume and a little bit of a bend, I use a round brush (see below). Lastly, make sure to blast with cool air to seal it in.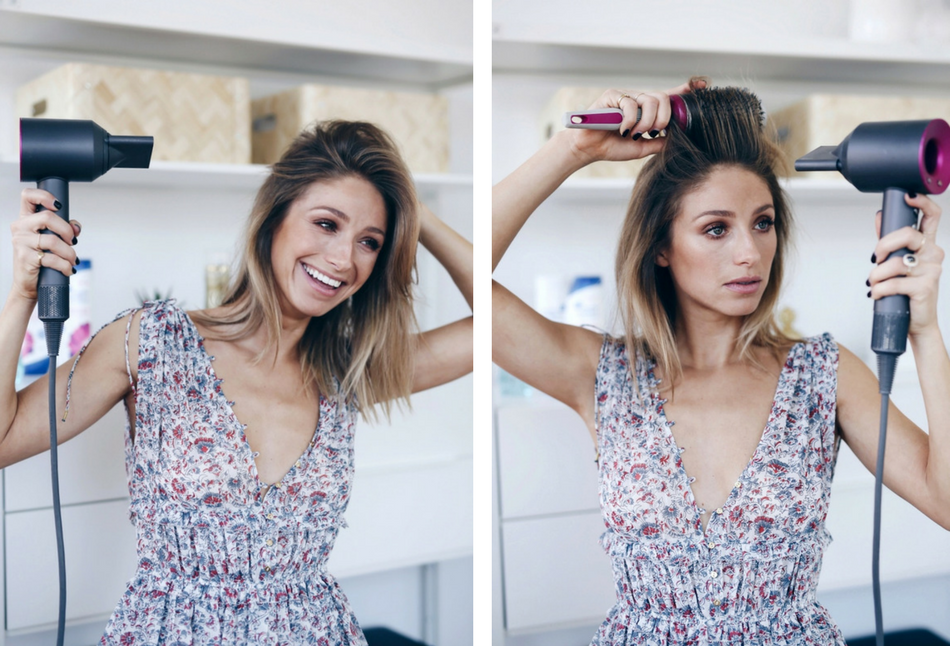 3. STRAIGHTEN COWLICKS + THE ENDS
If your hair isn't super curly, I recommend only straightening the ends and any cowlicks you may have as this won't make your hair flat. If you have thicker, textured hair, you can run the straightener over your entire head. I use an FHI straightener.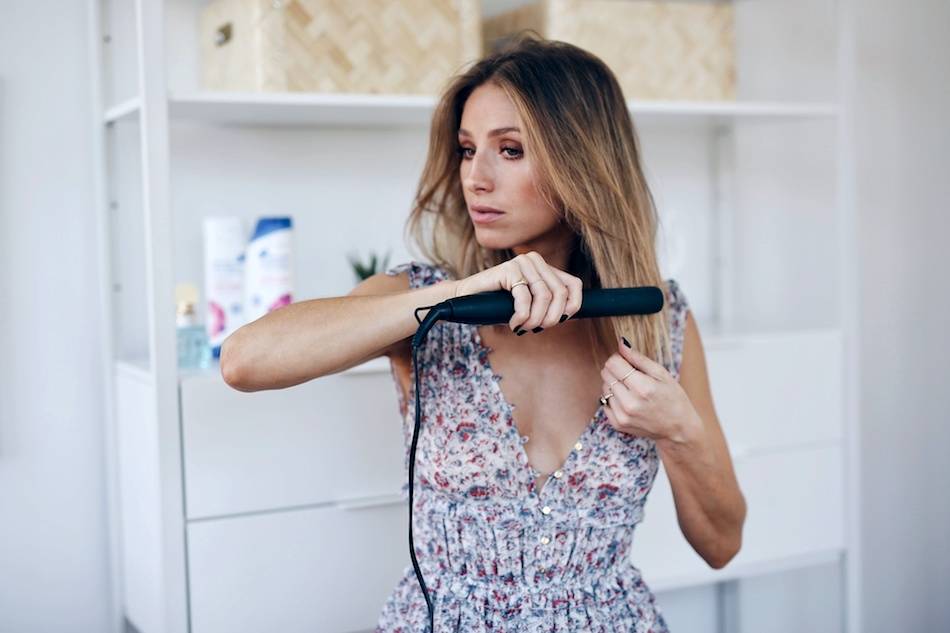 4. ADD HAIRSPRAY FOR TEXTURE + HOLD
Hairspray is a must and I've gone back to an old faithful – Pantene Pro-V Airspray hairspray, which is actually alcohol-free, making it much healthier for the hair. I spray all over for hold and spray flipped upside down for a bit of texture.
I hope that was helpful! I'm going to need to start wearing my hair straight more often… Happy (INSERT DAY)!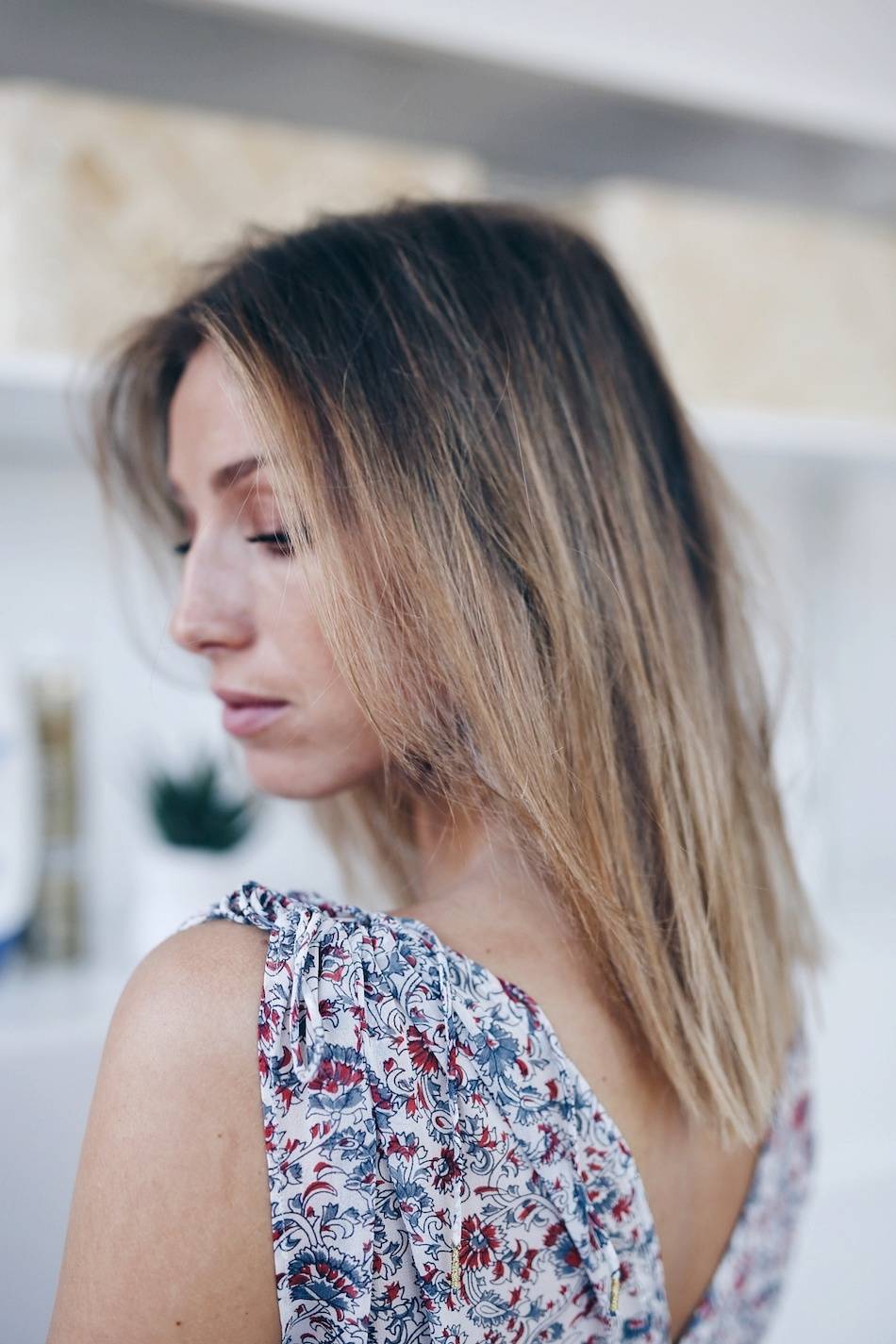 Photos by Sara Koonar
Shot in collaboration with Head & Shoulders