i've become a little bit obsessed with this silk shirt. unfortunately, it's not mine and i fear i must return it to my girlfriend. i seem to be a bit of an obsessive person in that respect; if i like a new song, i'll play it over and over until i'm basically sick of it and then move onto something else. it's the same with clothes. i'll forget about a piece because i've worn the shit out of it, and then get hooked on it again. i've recently been wearing a lot of red lipstick, something i've re-discovered (ruby woo, of course). i really like the clashing of the red and pale pink; i think it makes the outfit look more effortless.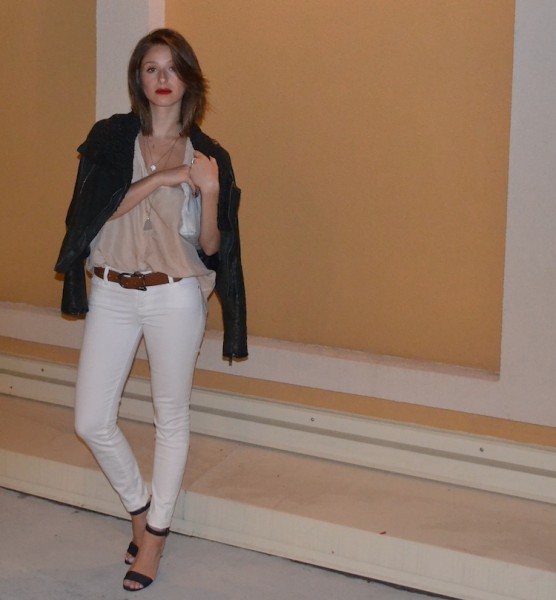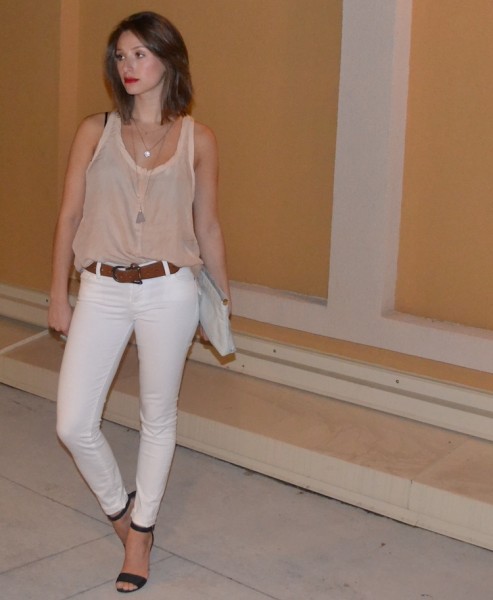 jeans: 7 for all mankind | tank, belt: Aritzia (similar (and ON SALE!) here and here) | shoes: Zara (similar) | jacket: Line (similar) | jewelry: Dogeared, Banana Republic, Blue Ruby, vintage (similar and on my wish list)
happy sunday evening!