it's finally here! this new website has been under construction for a few months now as a dear friend of mine developed it. i'm so excited that i finally have my own blog site and that i can now proudly share it with you.
this past weekend was my cousin's wedding. it was SO much fun and lovely to see two people so in love. she had a photo booth with props, which was probably my favorite part of the evening (i will share some pictures soon). as someone a little short on funds at this point in my life, i ended up borrowing a dress from a friend of mine. and i was glad i did, because you can't really wear the same dress to two weddings anyway. it turned out to be a lone beautiful day in winnipeg (surrounded by two rainy ones) and so i went without a coat. the shoes added a shot of colour to ensure the white elements of the dress weren't the focus. i've read recently that it's more and more acceptable to wear white to weddings (especially in england), but i still feel a little odd about it. i think i would have to check with the bride first before diving in.
i kept my hair messy and wavy to contradict the femininity of the dress (and also because i really need it cut, and this is the only way that looks decent). these shots were taken as we were putting out balloons for the reception, and i thought it was a fitting way to introduce my new and improved blog!! so welcome to the august diaries.
now i have to ask those of you who follow me (or would like to!) to re-subscribe to the blog. i know it's kind of a drag, sorry! you will be re-directed immediately from my old site to this new one so i hope that makes it a little easier. you can find me on twitter, facebook, pinterest and bloglovin on the top right.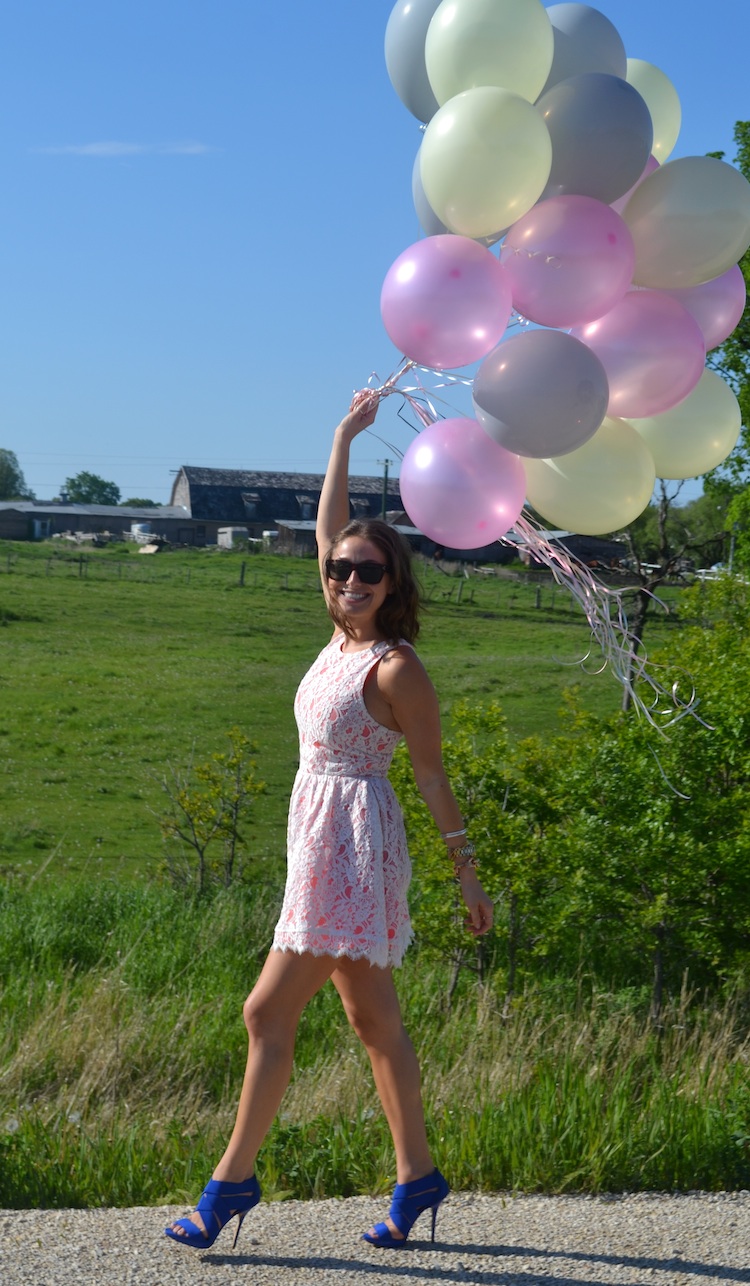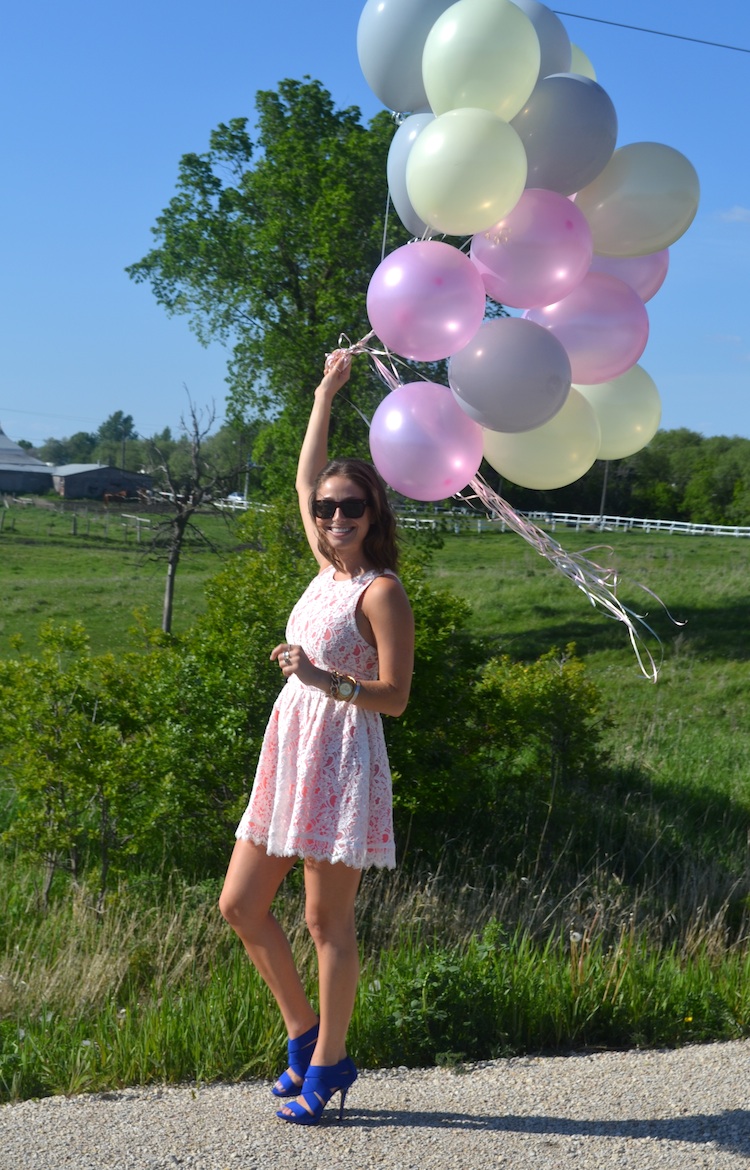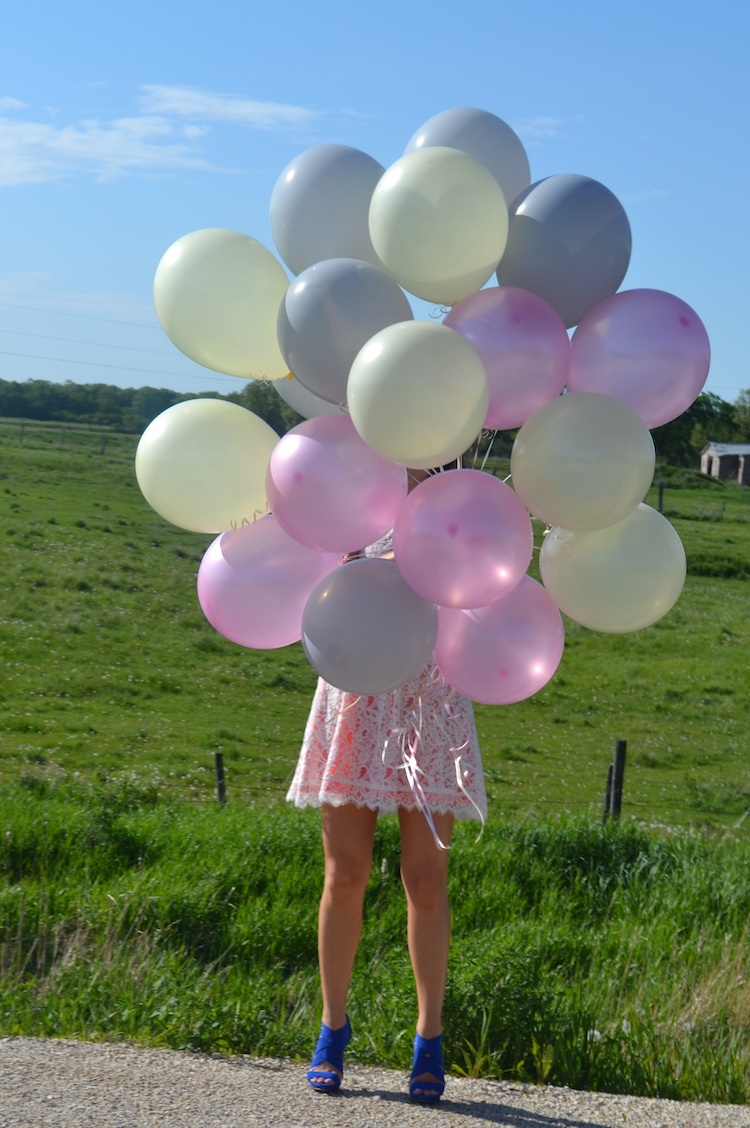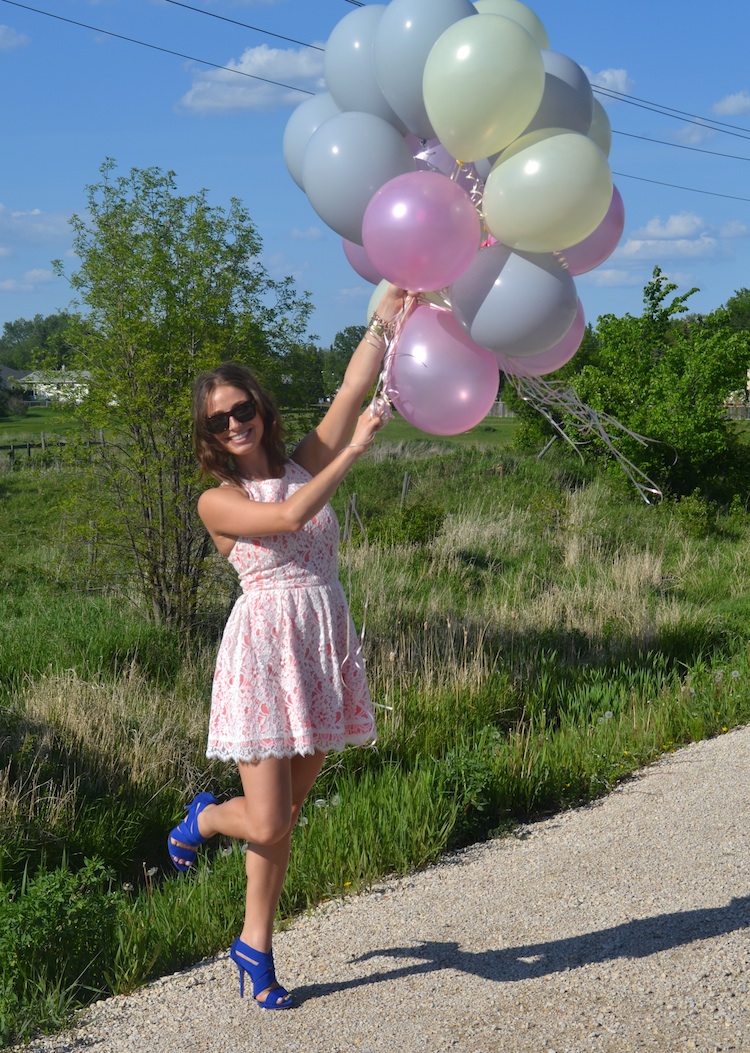 dress: Topshop (borrowed) | shoes: Zara (similar here and here)| sunglasses: Celine (similar) | jewelry: Michael Kors, Mango (similar), Tiffany & Co., vintage (similar)
happy monday! i hope you like reading le blog as much as i like writing it. send me your feedback, comments, questions on the new site or just say hi at [email protected]!