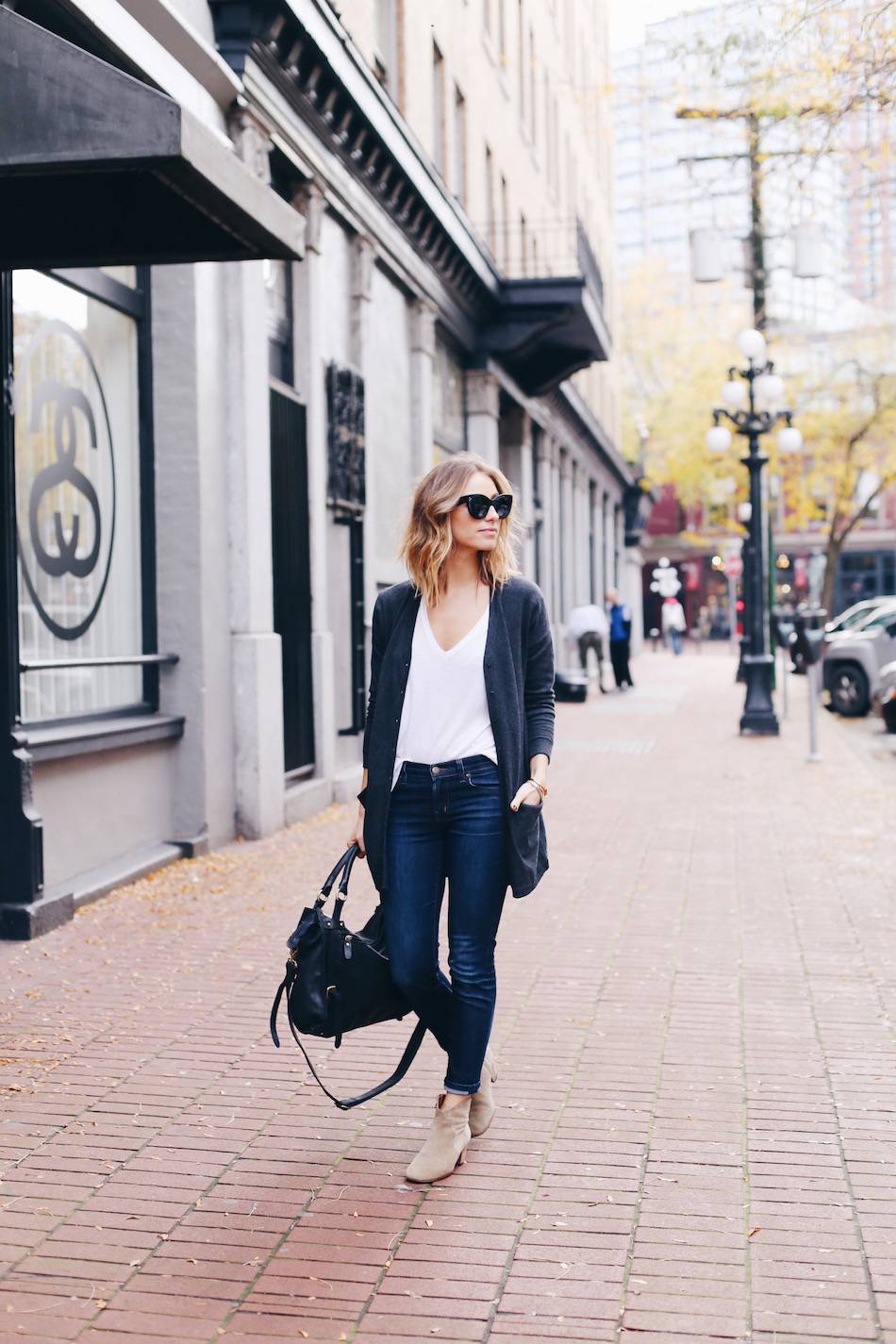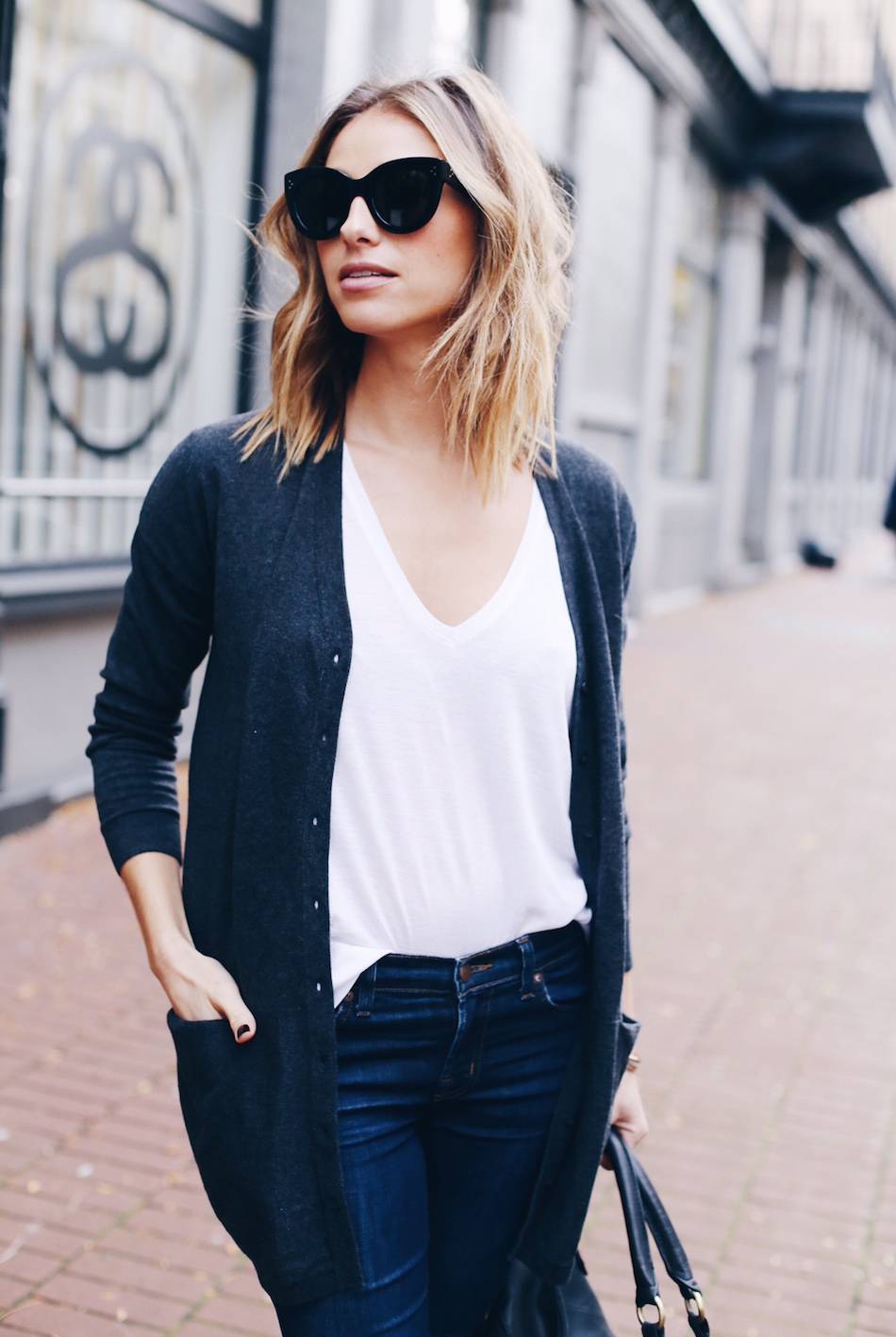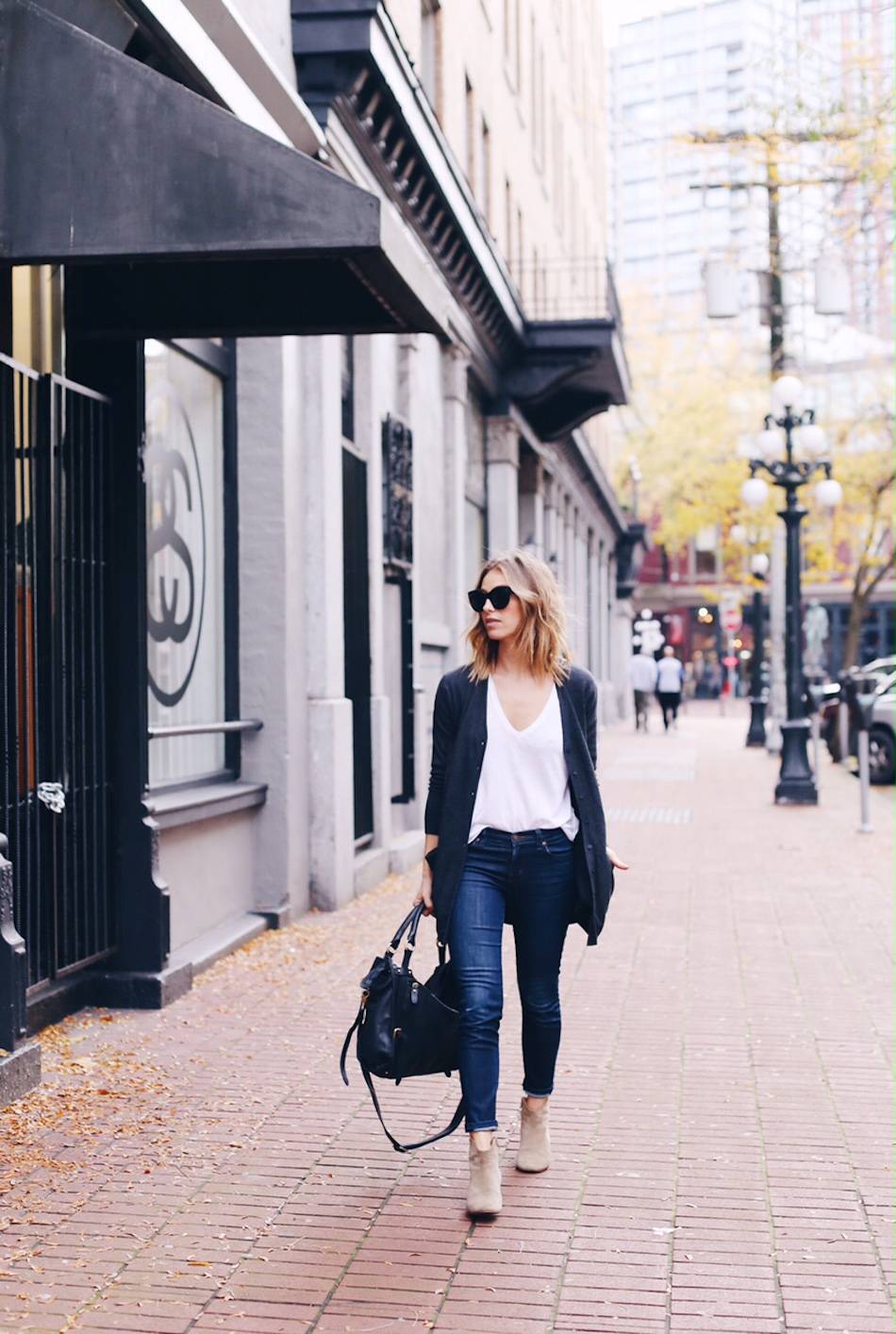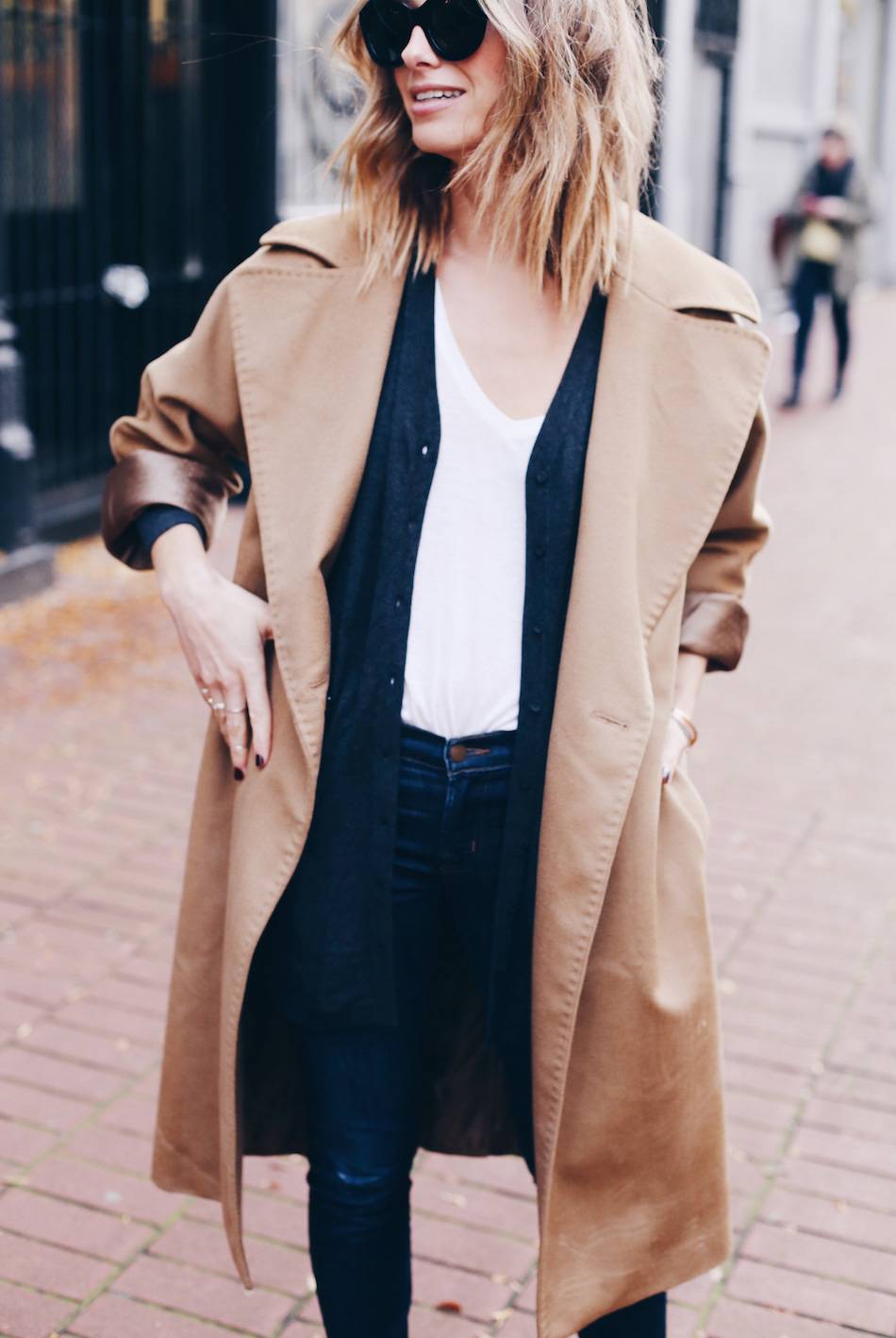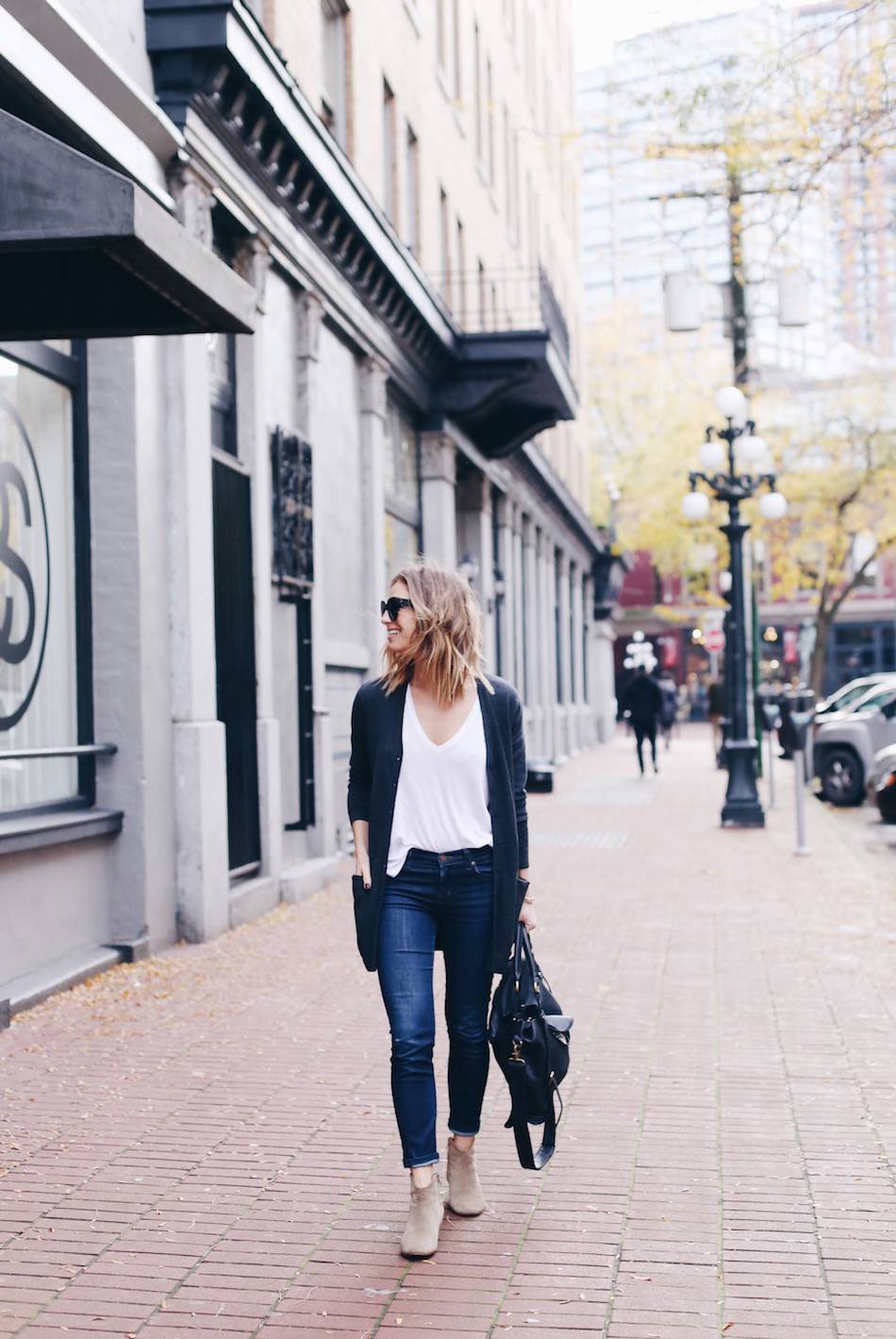 I've been hunting for a good cardigan for quite a while (try years…) I've bought and returned quite a few (yes, I'm that girl), but haven't found any I've loved. My criteria includes the following:
1. Cozy + chic
I've been finding I look very frumpy in most cardigans (Is it me?!)
2. Price range
Of course I'm willing to invest in something of quality
(preferably with some cashmere, as this one does)… but not for $500. Sorry Acne.
3. Just the right amount of oversized
As someone with a petite frame and penchant for oversized garments, I need to be wary of being
completely enveloped… especially in something like a cardigan.
4. Machine washable
I just can't be bothered to go to dry cleaners very often… I'm lazy I know.
But there are so many other things I'd rather do than go to the dry cleaners!
5. Super soft
Duh, a no brainer.
Anyway, I was especially thrilled to find this apparently fantastical cardigan from a Canadian company eris & thread (they are based in Toronto). It also makes for the perfect layering piece, which is essential for me in winter. It's cold outside, but warm in the office and I find I need to layer up to regulate my erratic temperatures (my boyfriend can attest to that…)
I know everyone is always happy when it's the weekend, but I am especially happy as my sister's (and my own dog's best friend) is back home… after 9 days. We are so relieved and can't wait to have a cozy and dog-filled weekend. Hope you enjoy yours!