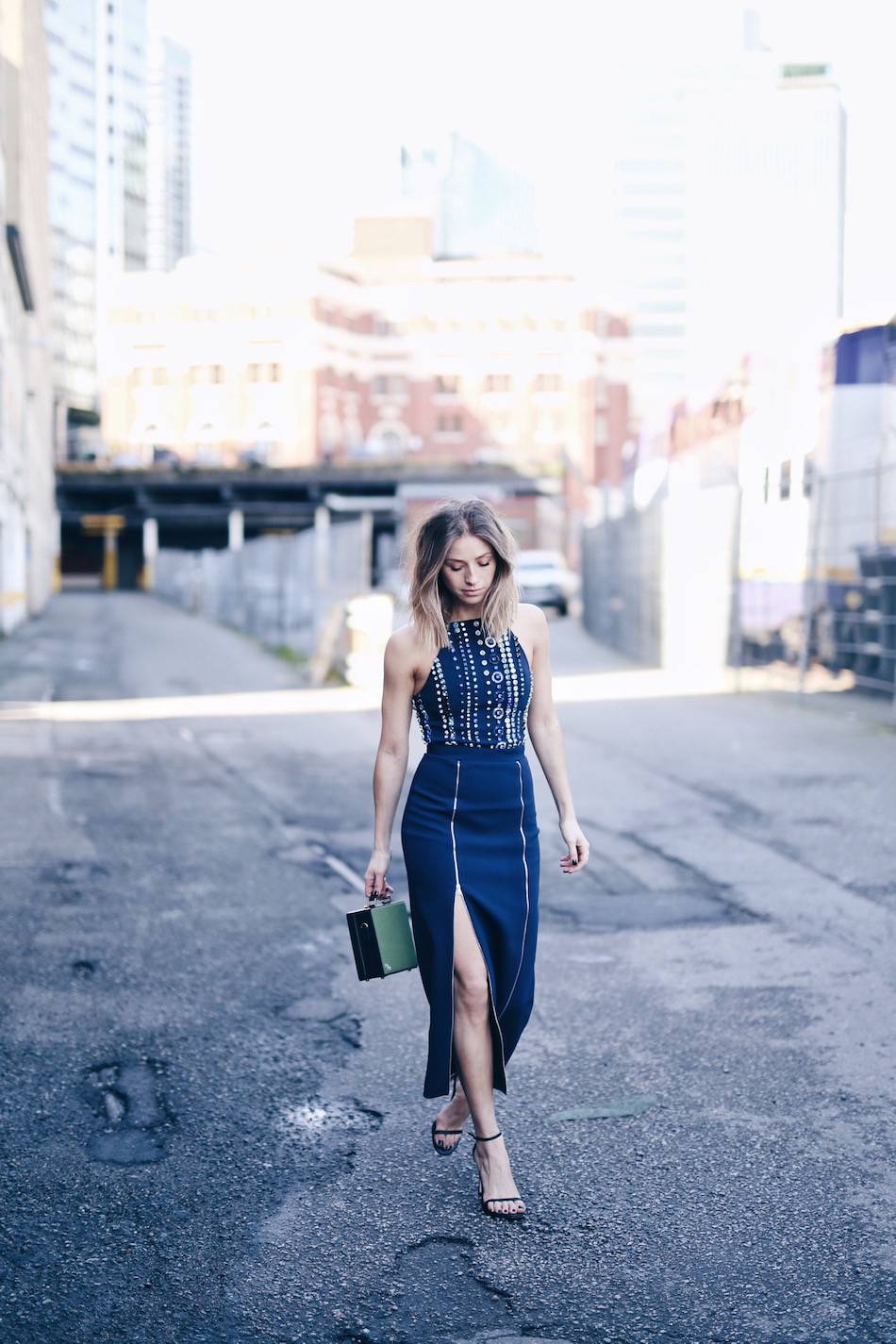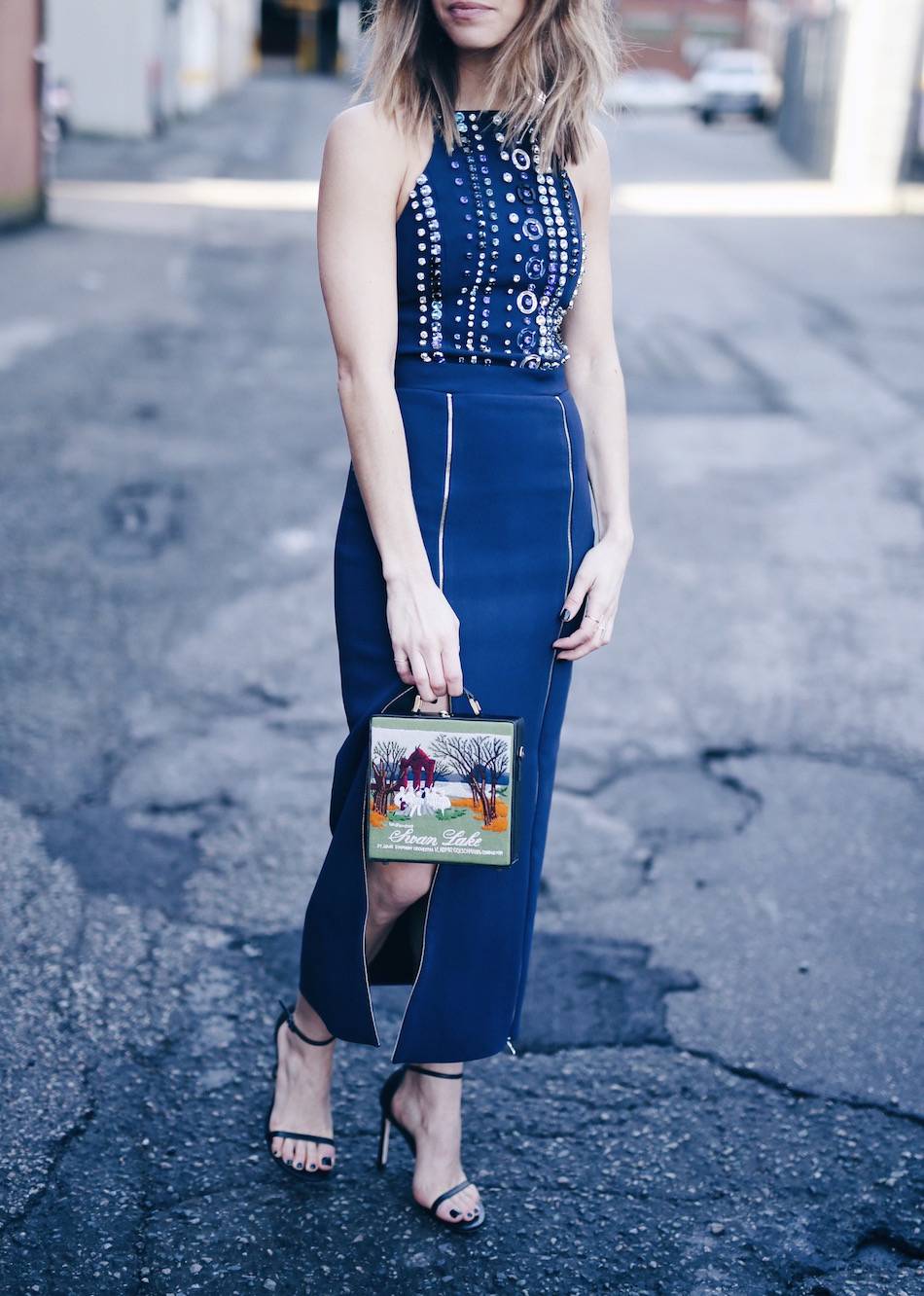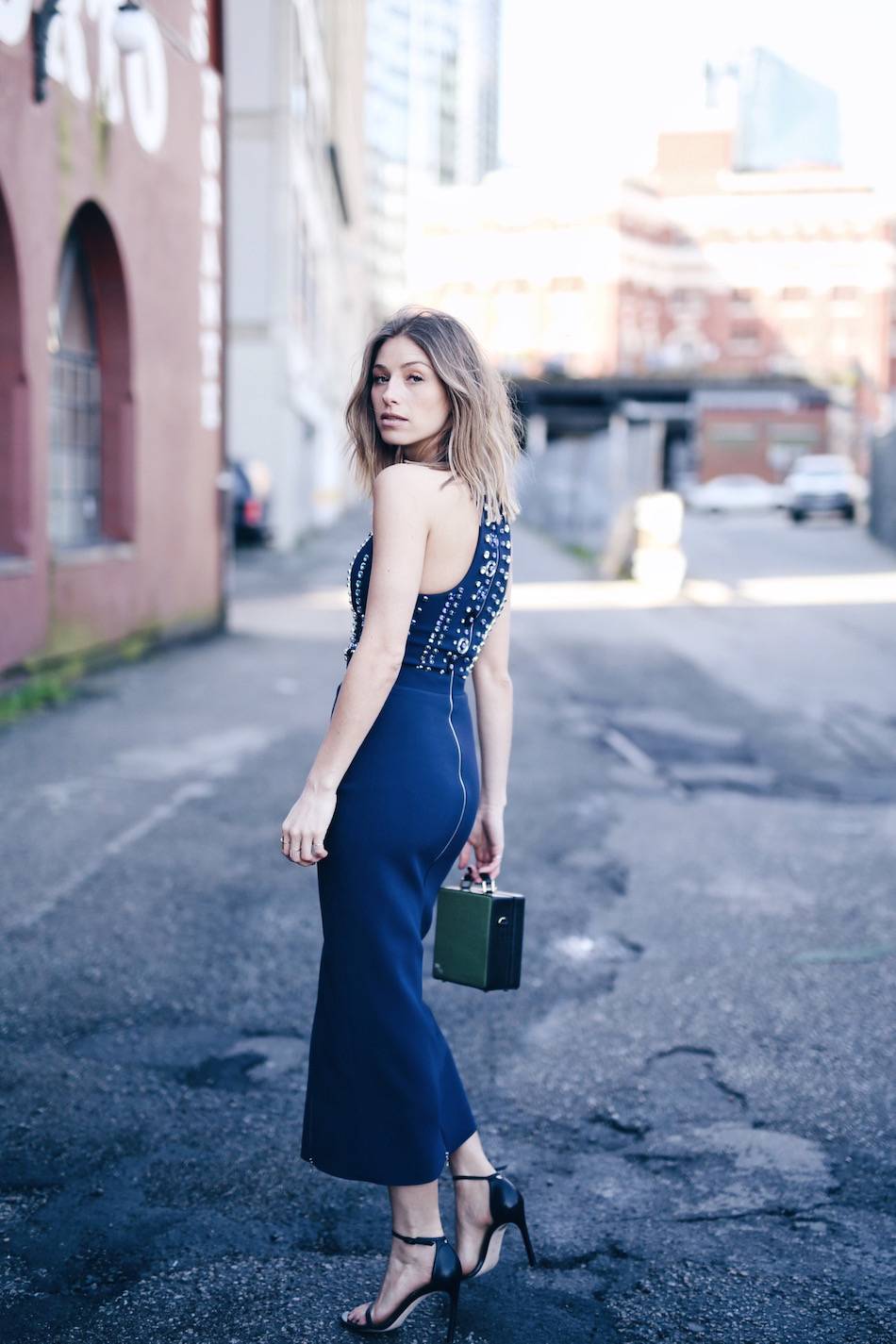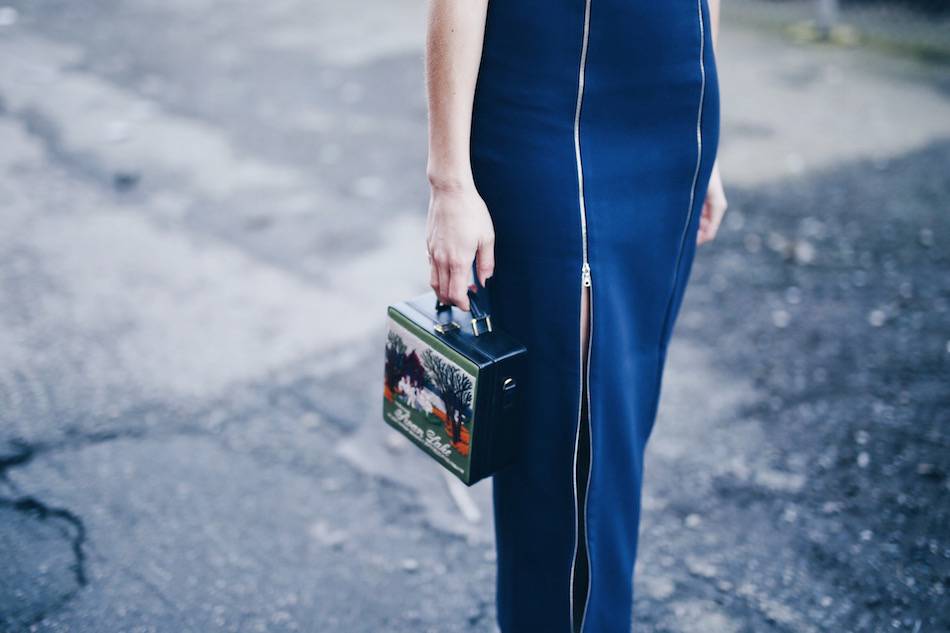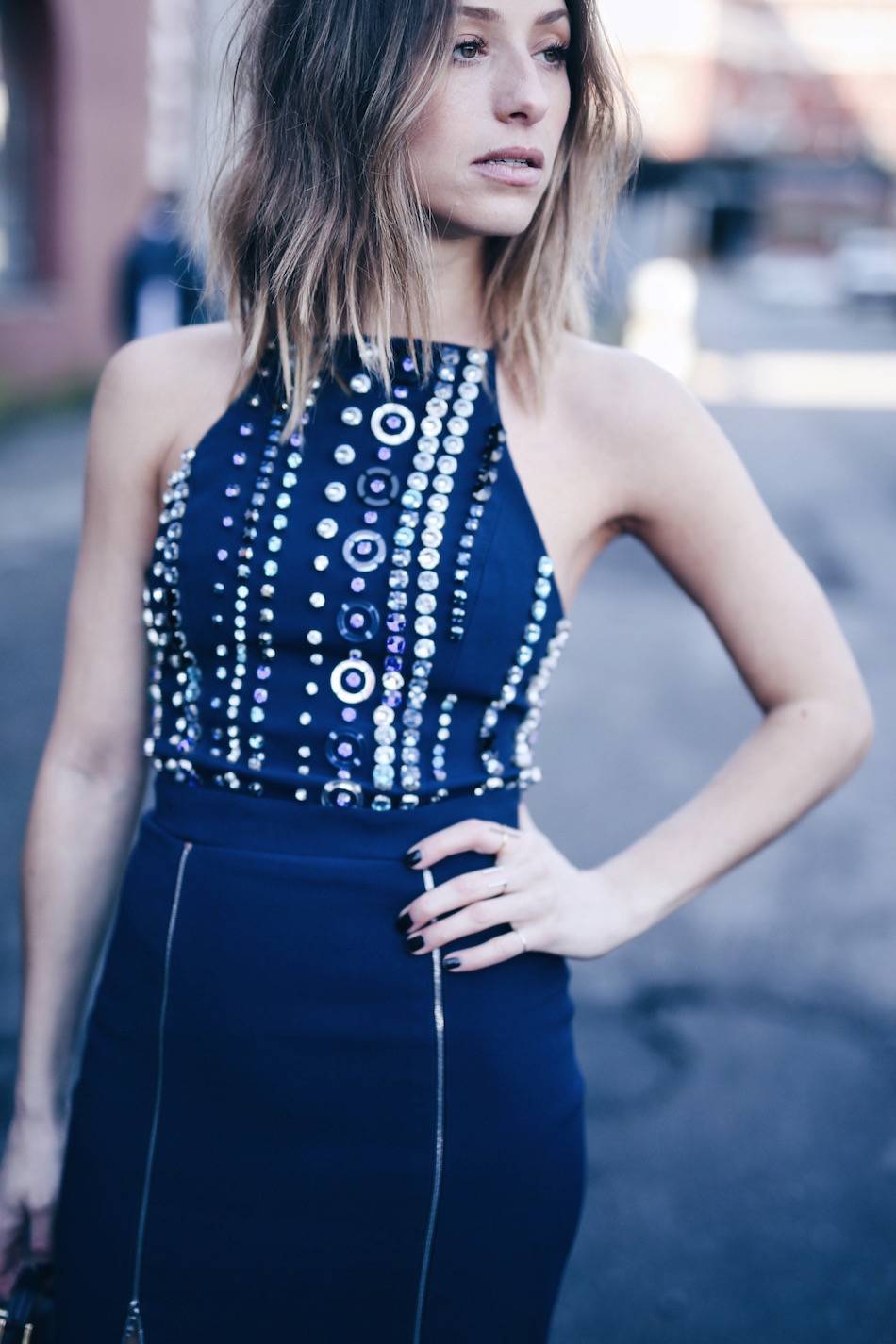 In case you haven't noticed, I don't wear a ton of colour here on the blog. The older I get, the more I find I'm veering away from it and creating a closet of neutrals that work together. But I kind of couldn't resist when I found this David Koma dress at Secret Location.
I paired the dress with this wonderfully creative Olympia Le Tan Swan Lake purse. At first glance you could say it doesn't really go… that's actually what I like about it. I like that the colour pops against the sea of navy and embellishment. And that it's a bit quirky.
With a statement dress like this, you really don't want to overdo the details, so I kept jewelry to a minimum with just a few of my signature rings. And besides, you don't need to pair anything with this dress… it's just that good alone.
David Koma dress, Olympia Le Tan purse, Ileana Makri rings via Secret Location
photos by To Vogue or Bust