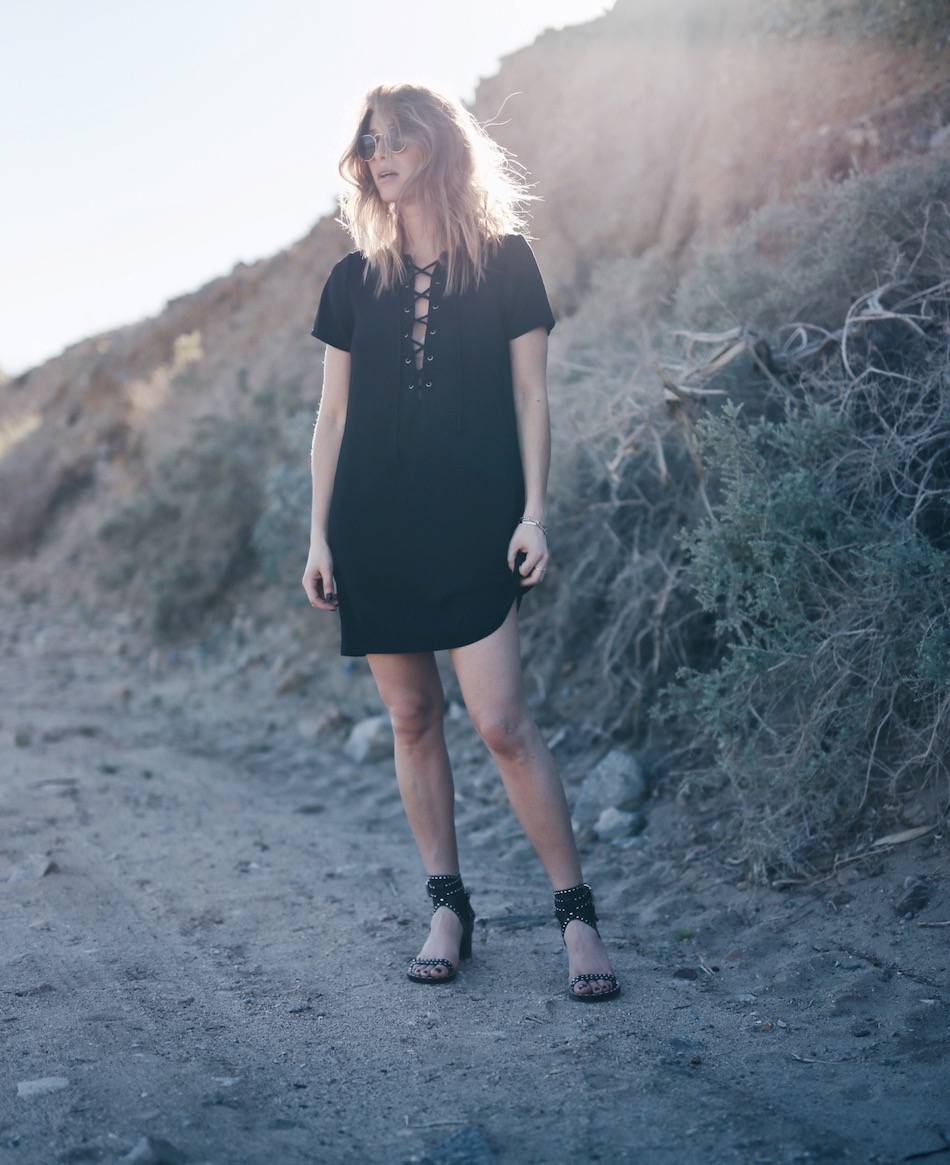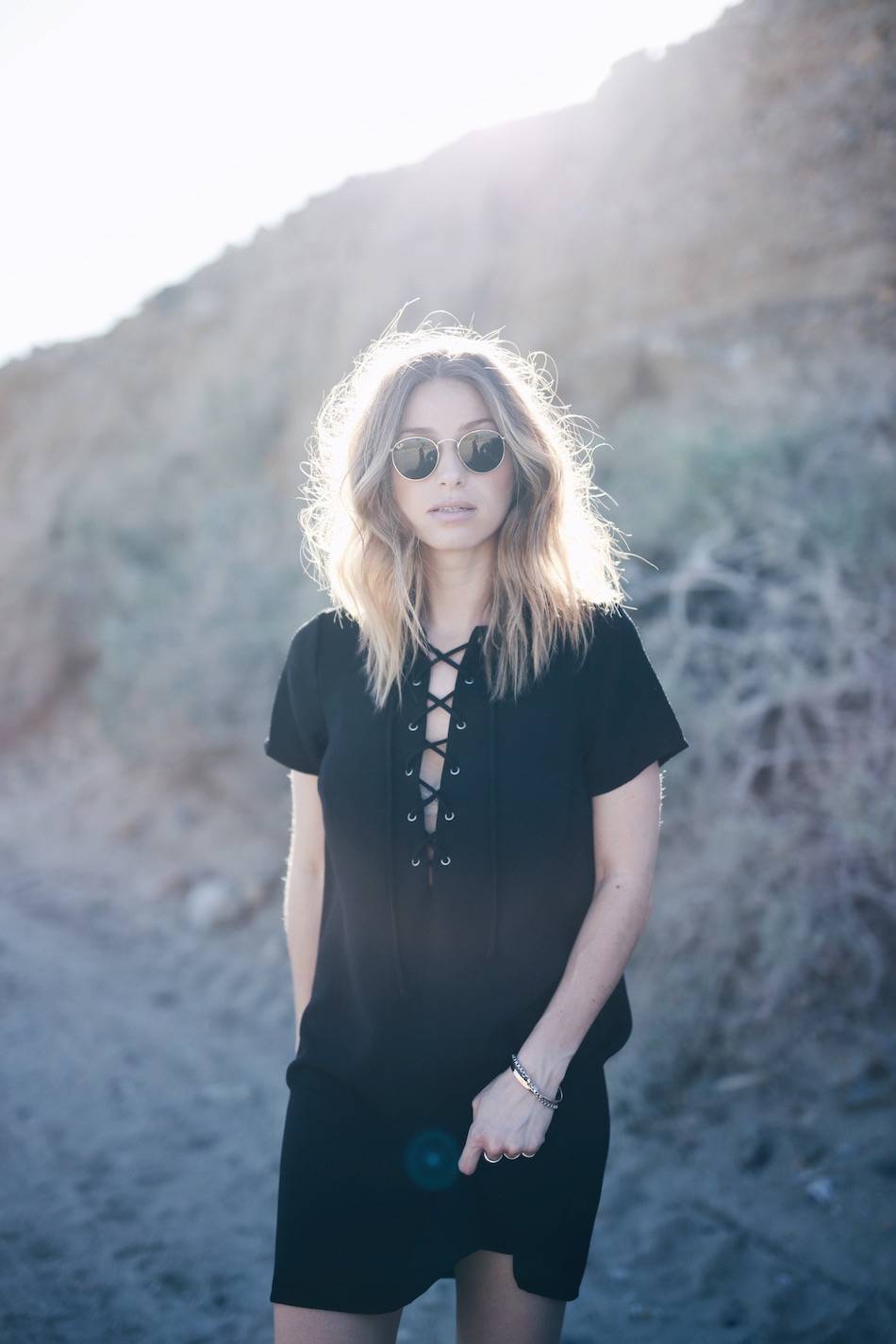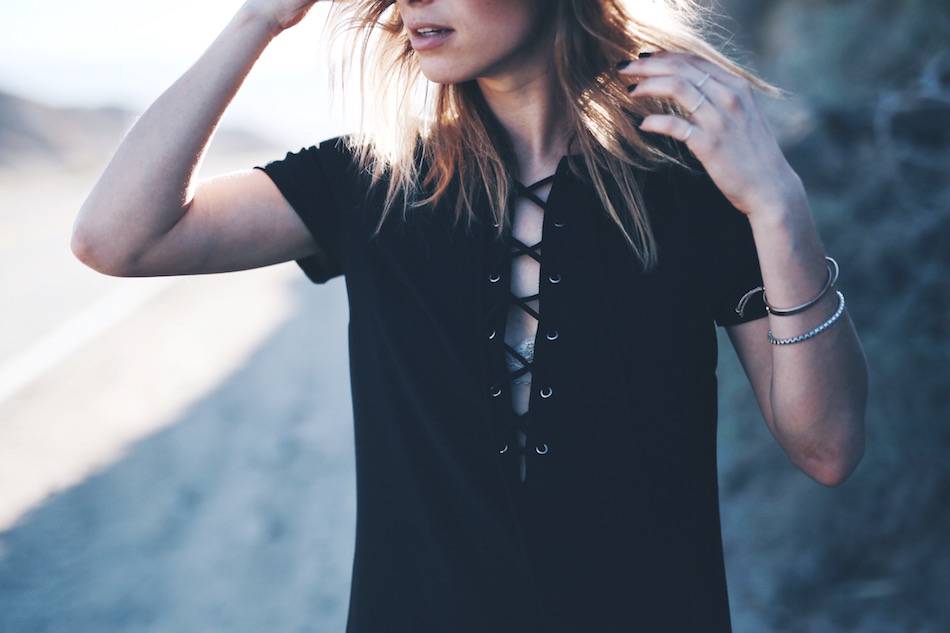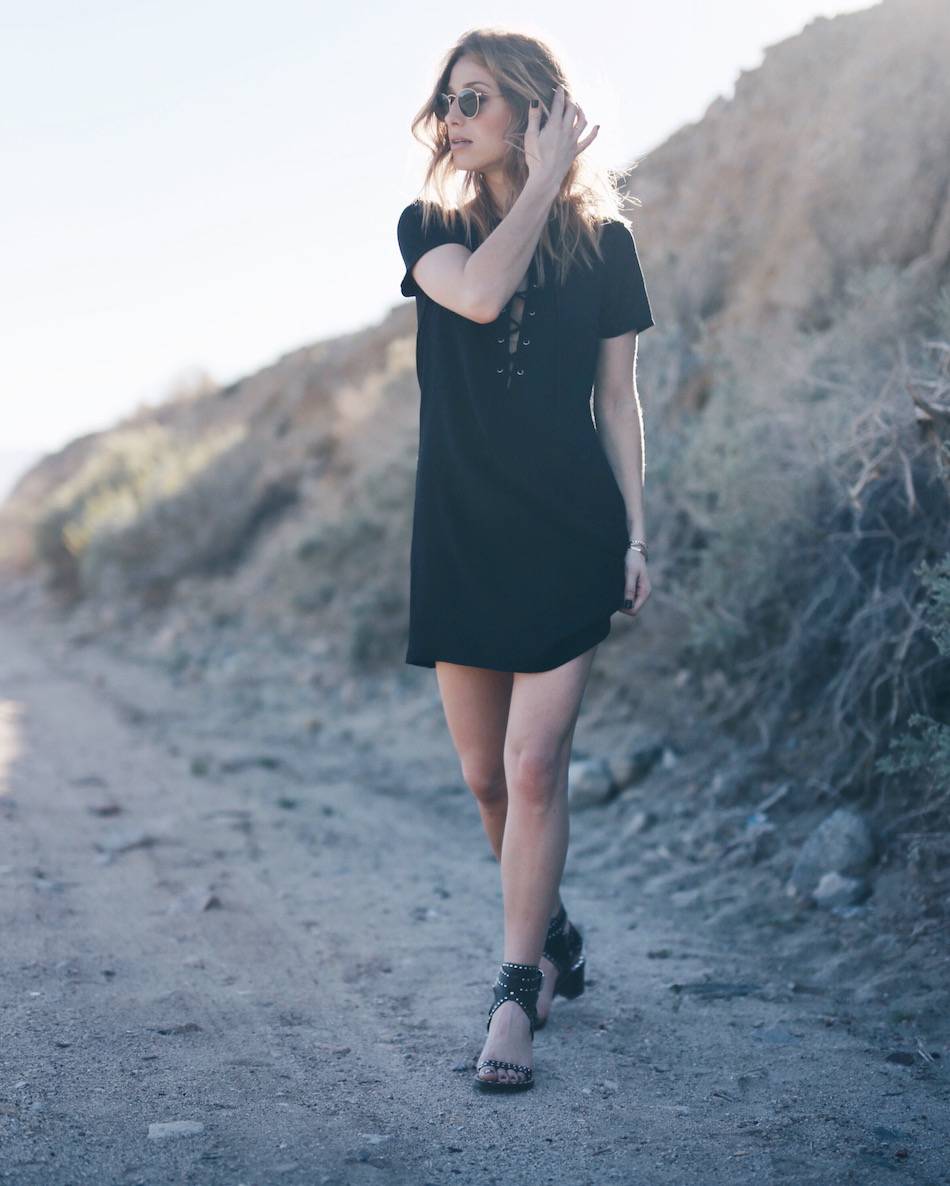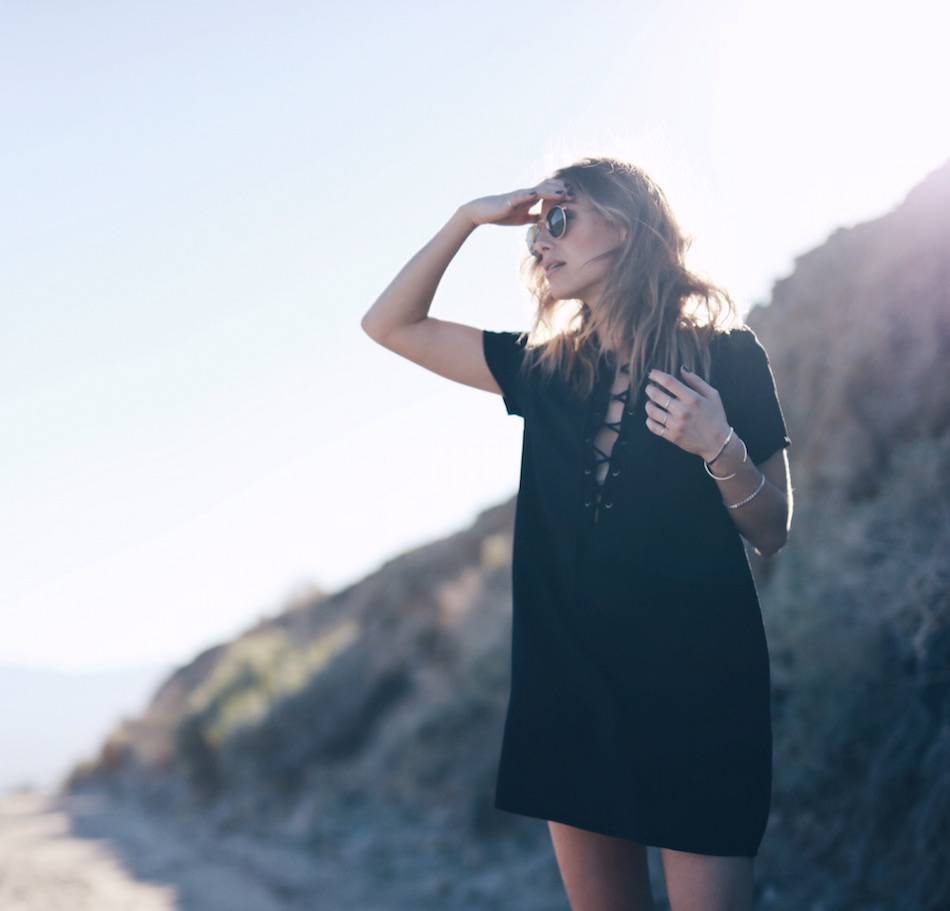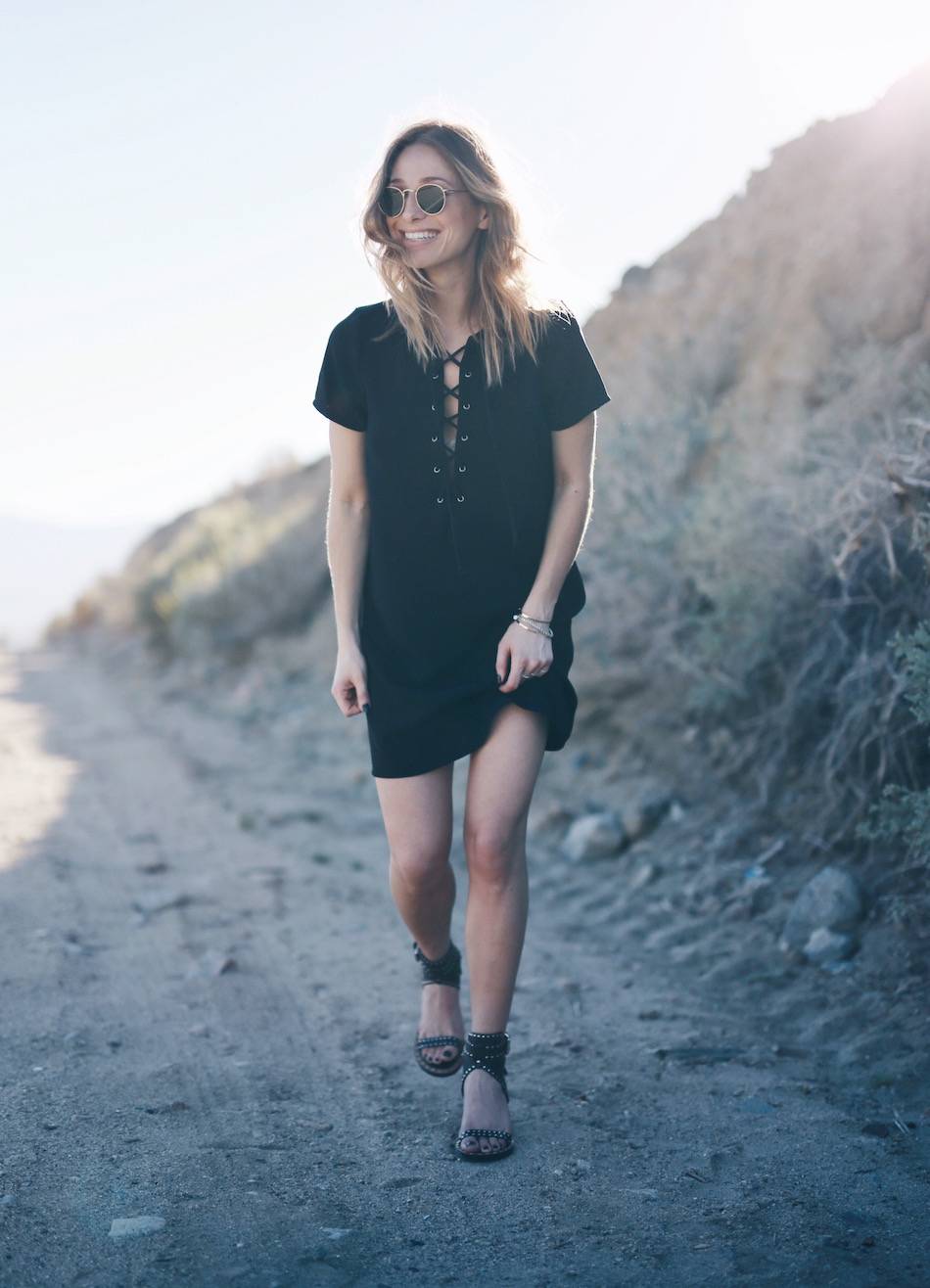 I'm actually not a very good packer (I'm working on it…) I always overpack and I'm somehow so surprised by the (massive) weight of my bag. I guess that's partly because I'm usually travelling somewhere that needs big boots, sweaters + coats. But when headed somewhere warm, there's only one item I pack for vacation: an LBD. I basically live in them in hot climates. I'm not a big colour person so while others are whipping out their pastels and prints, I'm happily baking in my black dress and/or bikini.
I've been wearing a dress I got an Aritzia years ago (it's still one of my favourite dresses) but it's on its last legs. I styled the above dress in an Instagram collaboration and loved it so much I wanted to share it on the blog as well! I also thought I'd share a few tips for maximizing the one item you need on vacation:
1. Bring shoe options: You can easily dress an LBD up or down, so be sure to have a sandal, sneaker and heels (these Stuart Weitzman Nudist heels go with everything).
2. Roll it: This tip actually works. Roll your dress (well, all your clothes actually) to avoid wrinkles and maximize space.
3. Think about the fabric: Natural fabrics wrinkle more easily, so polyester is actually a good travel fabric. Just be sure the cut is airy as it's not the most breathable fabric.
This post has got me craving a vacation now! What do you guys bring when you're going away to relax?