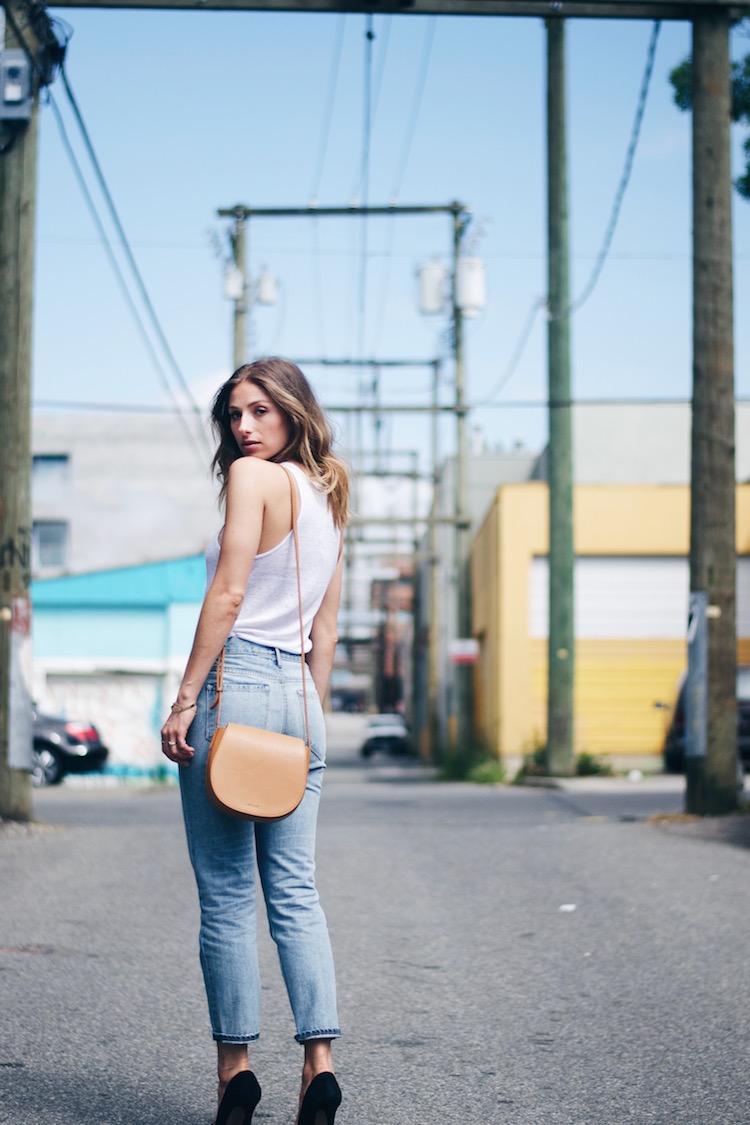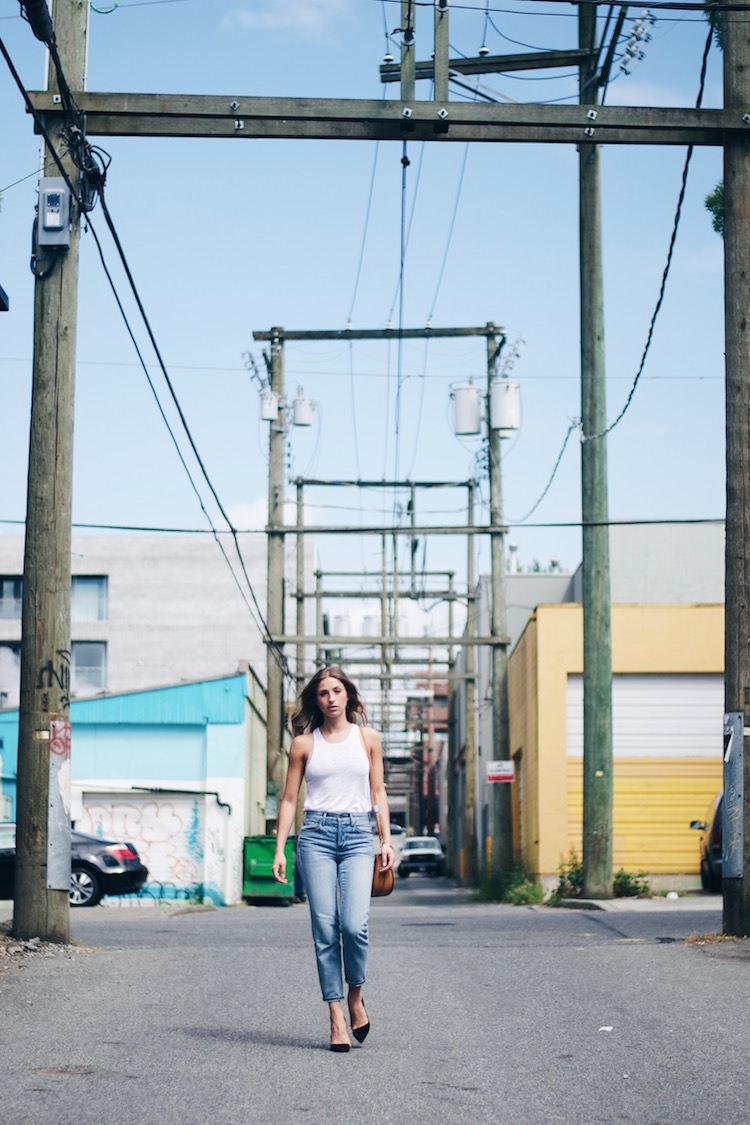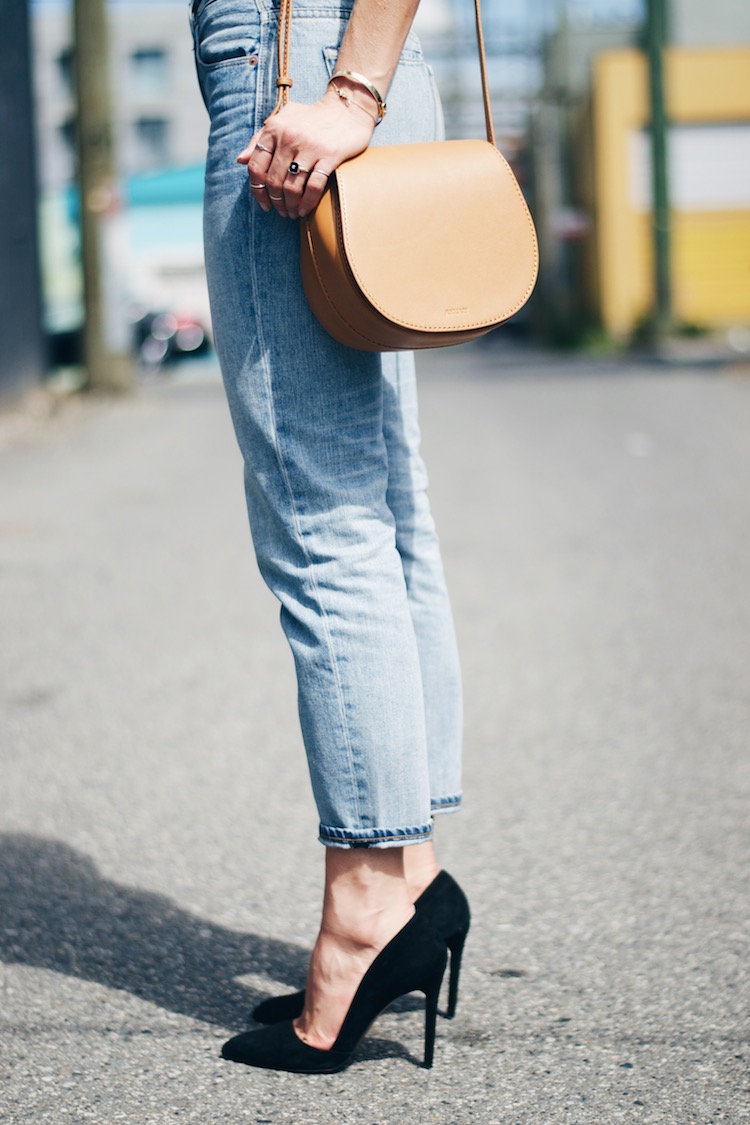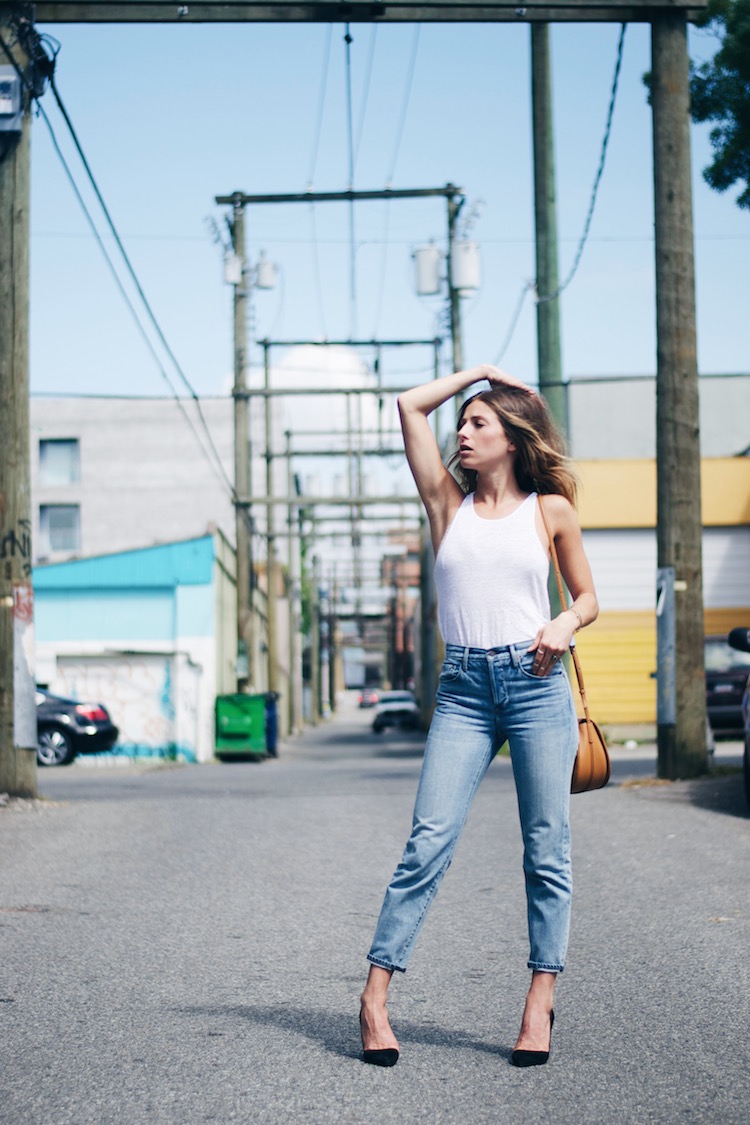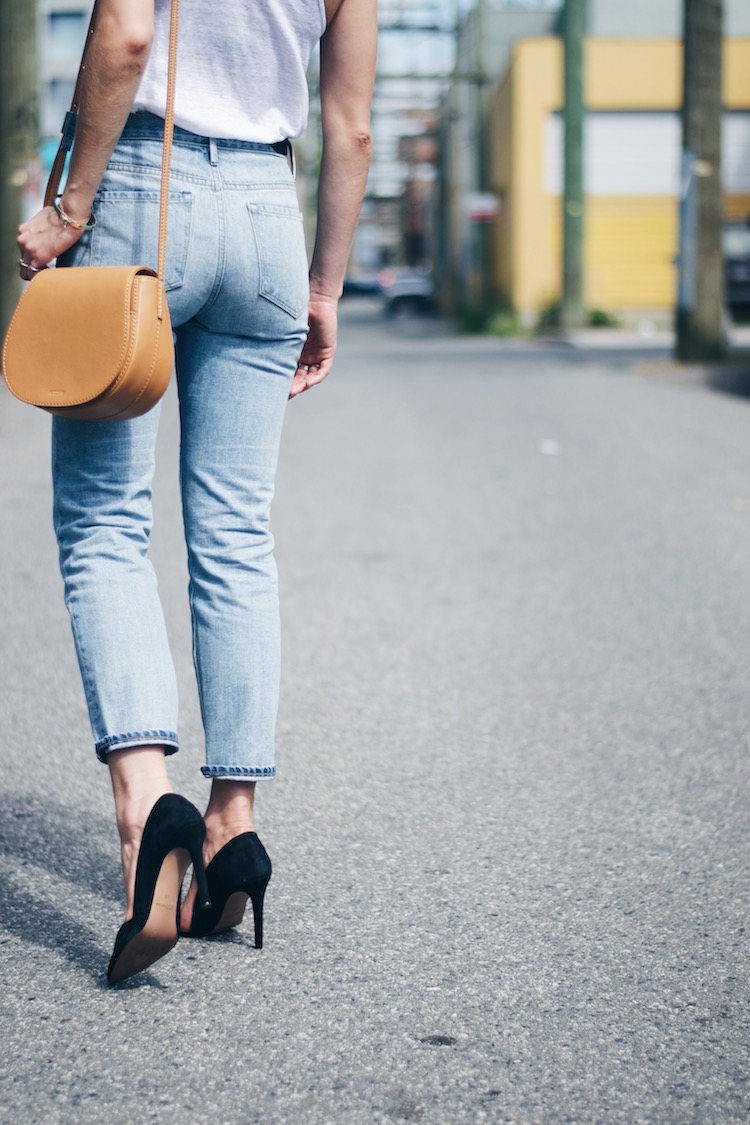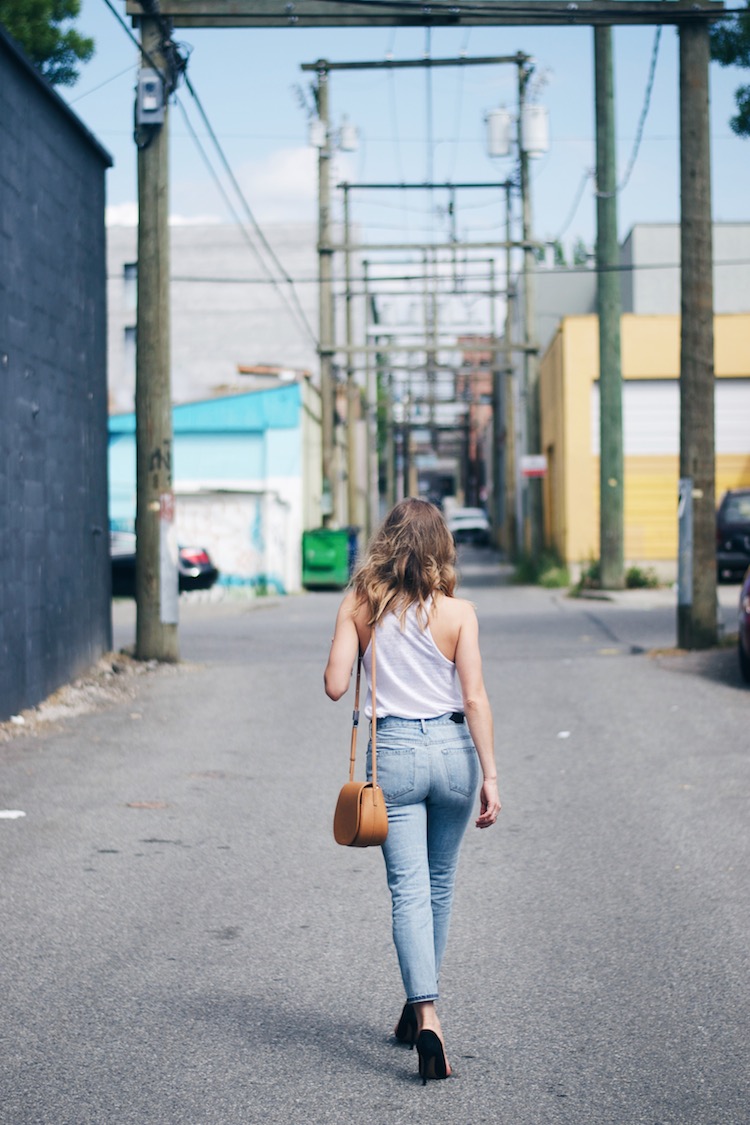 Aritzia jeans (similar), tank, bag | Matiko shoes (sold out-similar)
The Mom Jean. Or the Girlfriend Jean, if you will. It has a higher rise, slim + straight leg and, here's the key, is cropped about an inch above your ankle. People have been pretty divided on this trend (including a lot of you guys, my readers). Style is an incredibly subjective concept and I can guarantee you that not everyone will like what you're wearing. So ultimately you have to dress for yourself… Some people will love it and others will hate it and I think that's totally fair. It's the name of the fashion game and what makes it so interesting.
I'm unfortunately having one of those Mondays… but at least the hockey game and Bachelorette are on tonight (that's quite a combo isn't it!) Hope you're having a great morning!