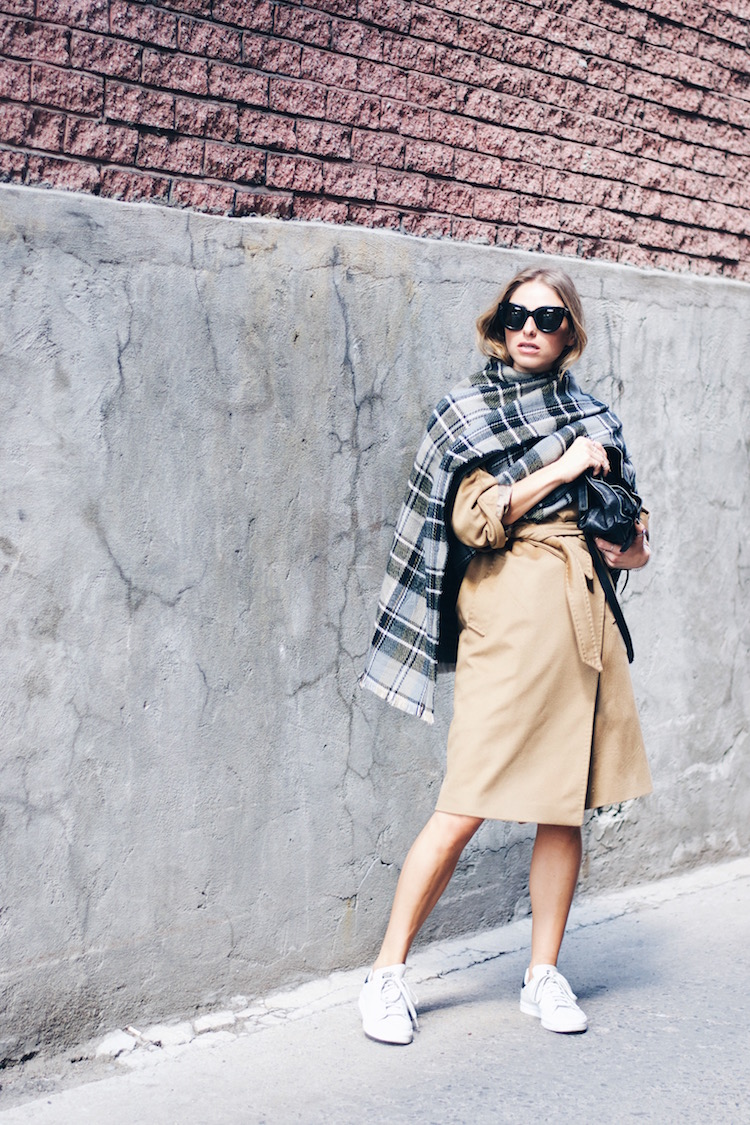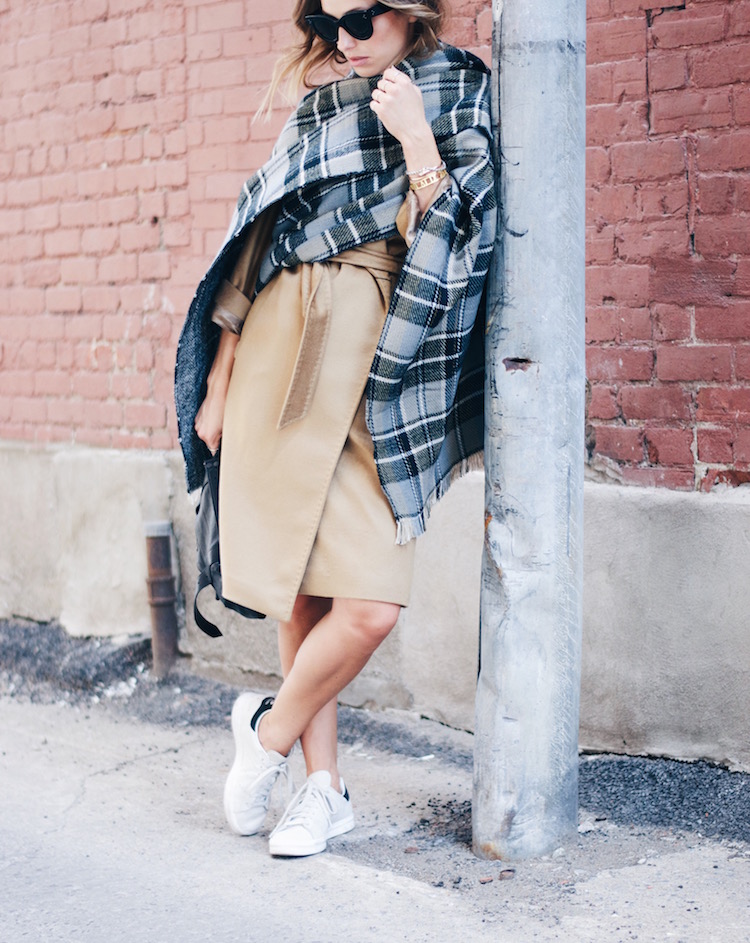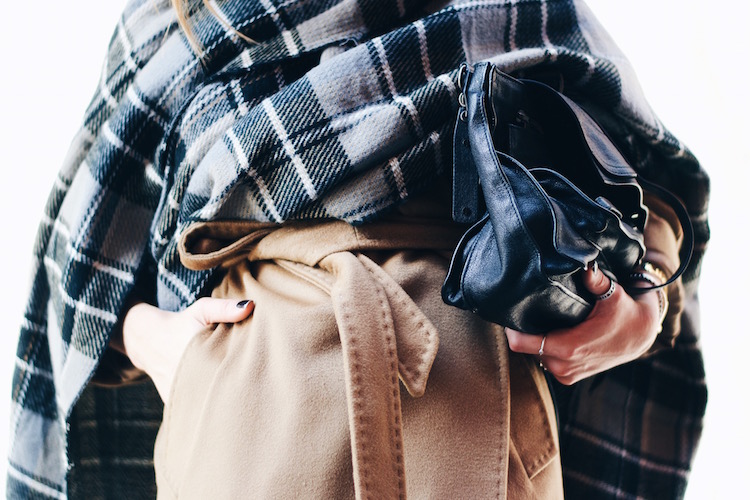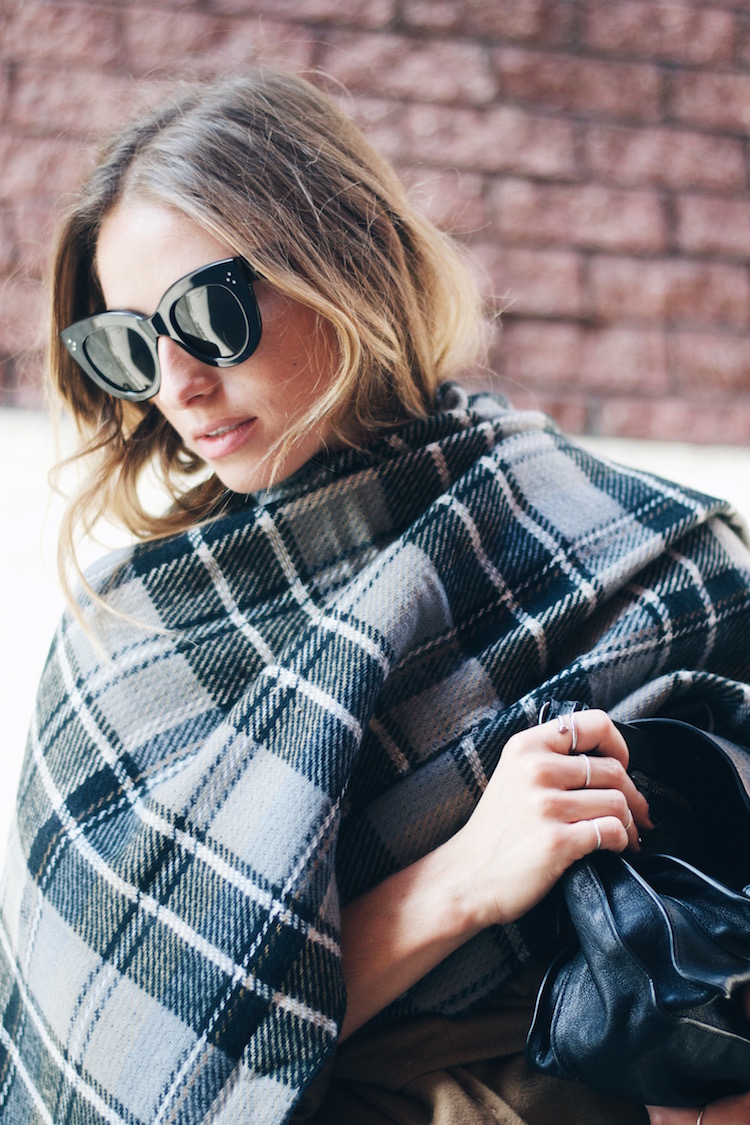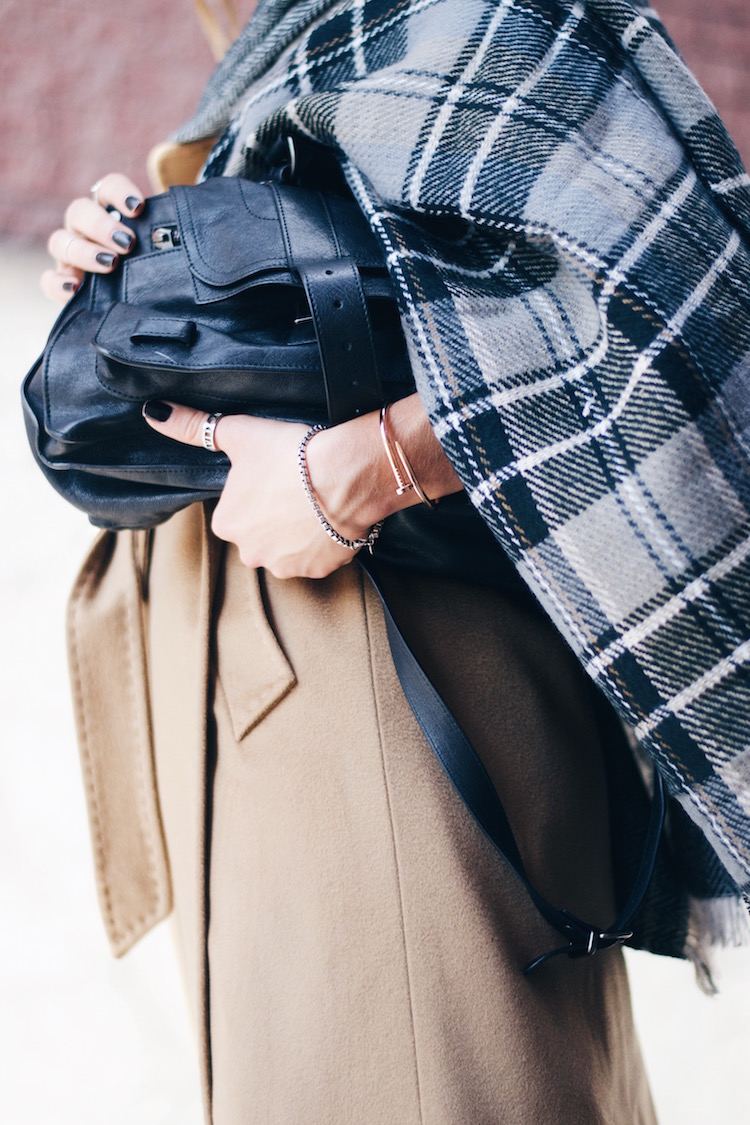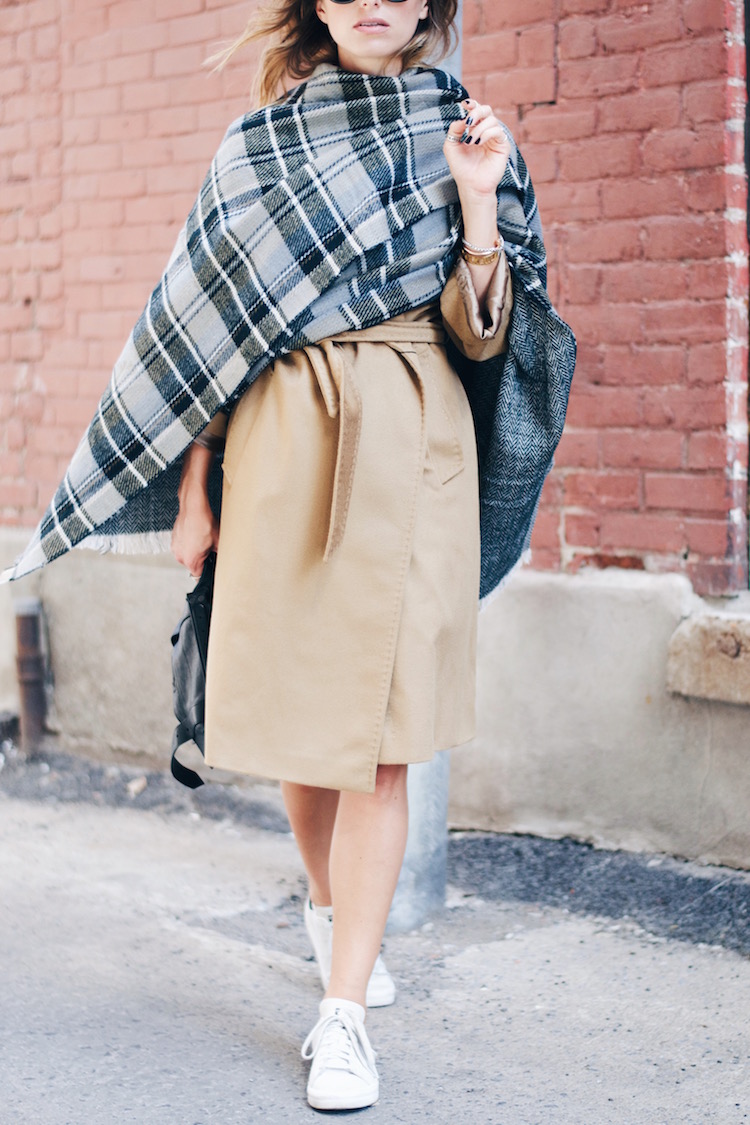 If there's one outerwear piece anyone + everyone needs for Fall/Winter, it's a camel coat. Whether you go structured, oversized, menswear-inspired, tailored or slouchy, this coat will go with everything in your closet and will make you look much chicer than you deserve for the amount of effort involved (seriously, how much does it takes to put on a coat?).
After wearing out an old favourite of mine, I decided to go super classic and invest in the iconic Max Mara camel coat. Originally designed in 1980's, the coat has had no design alterations at all (which is kind of amazing, considering how much our fashion world thrives on newness). It is still going strong, with a massive re-popularization from Kim Kardashian a few years ago.
I'm foregoing heels more and more these days (shall I blame it on getting older?) and loved how fresh + cool these Adidas Stan Smith sneakers look with such a classic coat. Throw on a plaid blanket scarf, massive sunnies and you're set for fall.
Max Mara coat | Collection 18 plaid wrap