Fall is in full swing here in Toronto (although I'm just getting back from New Orleans, which was hot AF – more on that later!) and I've narrowed down some of my favourite trends for you guys to shop below (on sale!)… Shopbop is having another sale and I'm excited to give you guys early access. Use code STOCKUP19 for 20% under $500, 25% off $500+. I keep a weekly (or daily…) wish list on Shopbop and always take full advantage of the sales. Here are my top 6 fall trends:
1. ANIMAL PRINTS
Animal prints are back in a big way (hello, 1980's?), whether it's an accessory or a full on dress. I loved this Ronny Kobo Miri dress that I wore during TIFF, which is already on sale (so will have further markdowns!).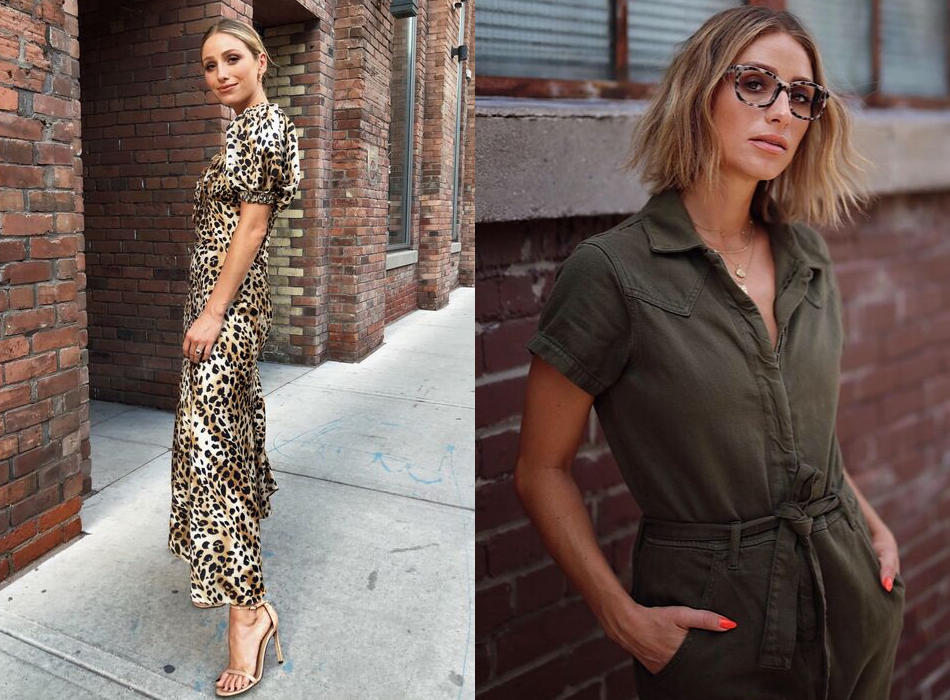 2. JUMPSUITS
Lived in rompers this summer and I'll be living in jumpsuits this fall – they're so easy and comfortable!
3. 90'S STYLE DENIM
A more relaxed, straight leg jean is in for fall (and they're super comfortable, so I'm here it) and they look best with a longer hem + snakeskin boots.
Note: I especially love AGolde 90's jeans.
4. TURTLENECKS
A turtleneck reminds me of fall leaves, hot cups of coffee, and snuggling up on a park bench in the breeze (bundled up, of course). Love the slimmer fits for this fall, especially this neon one from Endless Rose.
5. LACE
I recently started watching Carnival Row, which is set in Victorian England, and it got me onto high necked lace (see here). Lace paired with dark, colours for fall is so romantic and something I'll definitely be wearing. Here are two affordable options from Wayf (available in both black and white).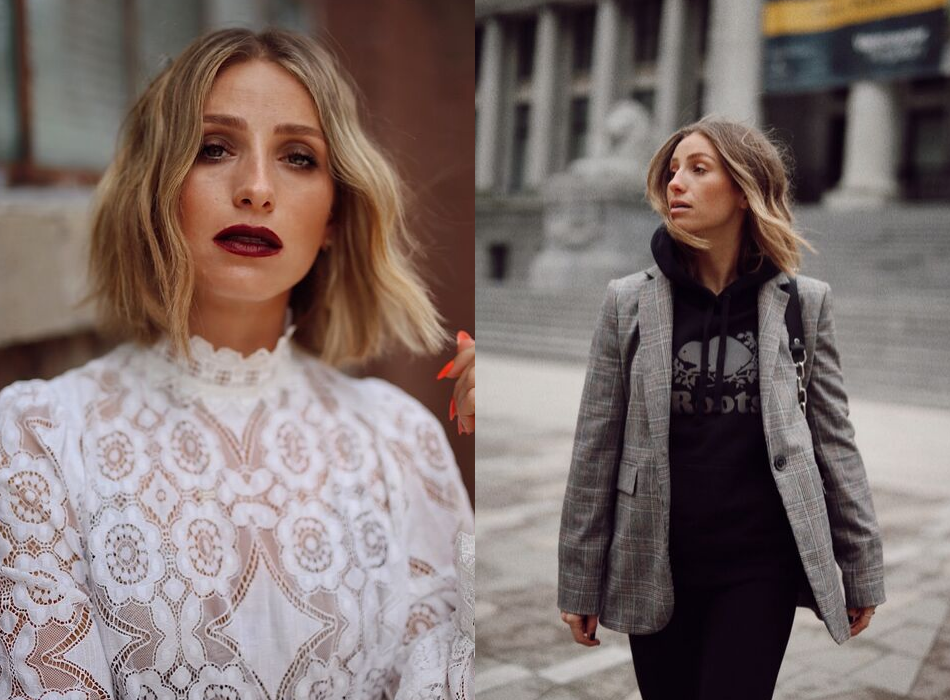 6. PLAID BLAZERS
One of my all time favourite pieces and a must-have in my wardrobe, the plaid blazer works with everything from sweaters/turtlenecks to dresses to jeans. Wayf has some very chic and reasonably priced versions. I also love the colours on the Don blazer from Lioness.
Happy Shopping! If you do get something, send me a pic on Instagram!