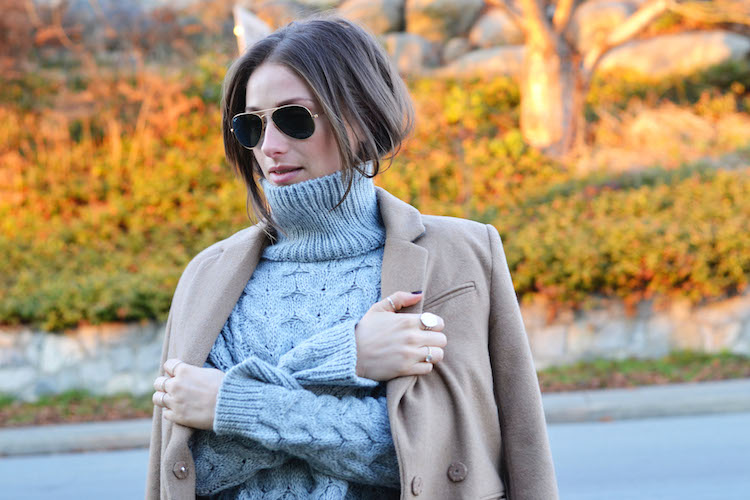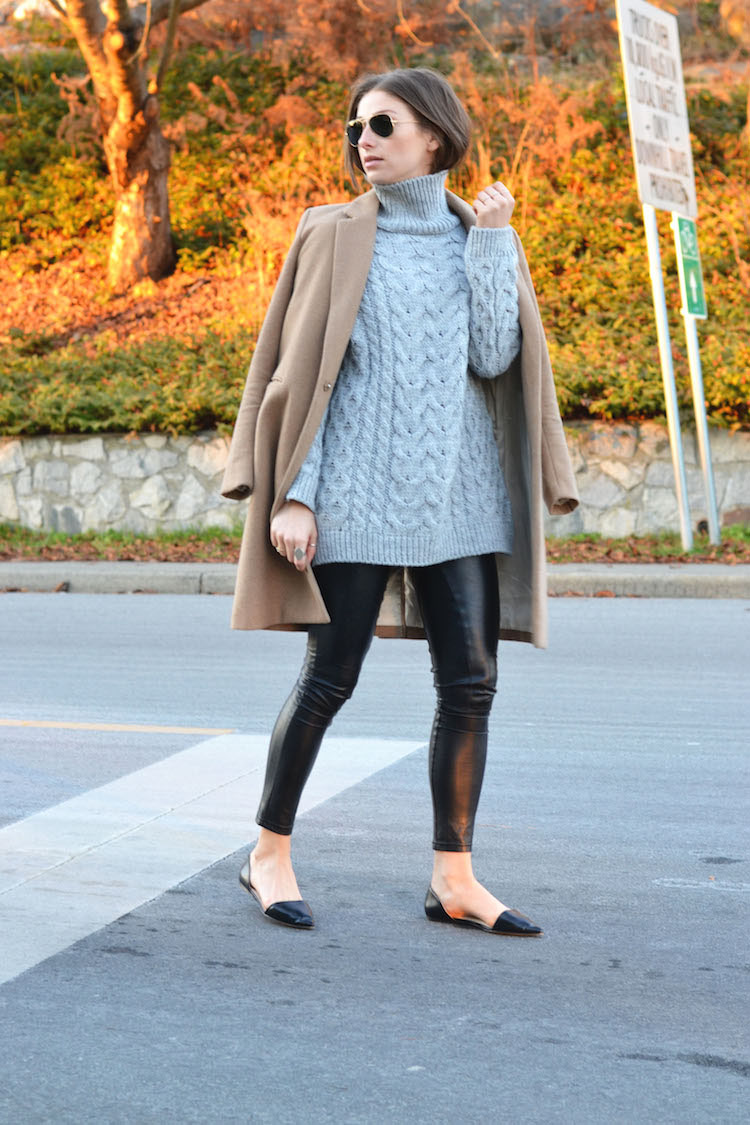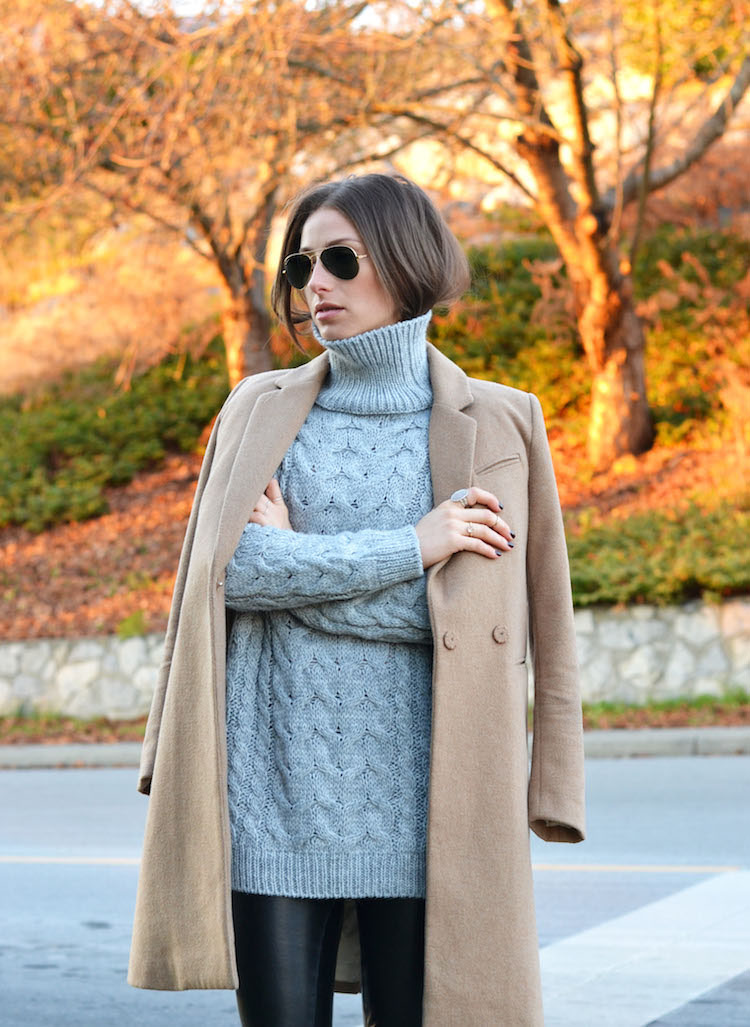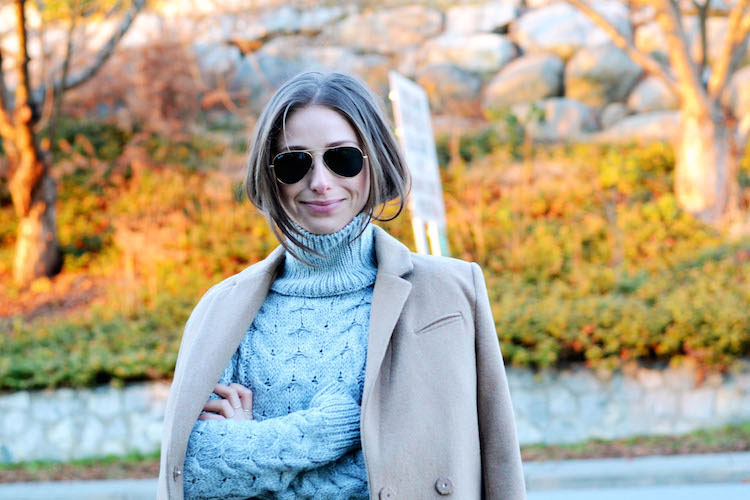 turtleneck, flats: Zara | pants: Aritzia | coat: H&M | sunglasses: Ray Ban
I've contemplated buying a turtleneck for years. Whenever winter rolls around and you just want to get cozy, my legs take me straight to that oversized comfy sweater that warms the neck area. However, it wasn't until recently when I saw this picture that the unrolled aspect stuck with me. There's something uber chic and European about a warm knit with your hair tucked in. And it also mean you don't have to put any effort into your hair, something that, as you know, has always been a plus for me.
PS I've got an awesome giveaway coming up this Sunday. It will be open for 24 hours only so be sure to check back to enter. I promise you won't want to miss it!