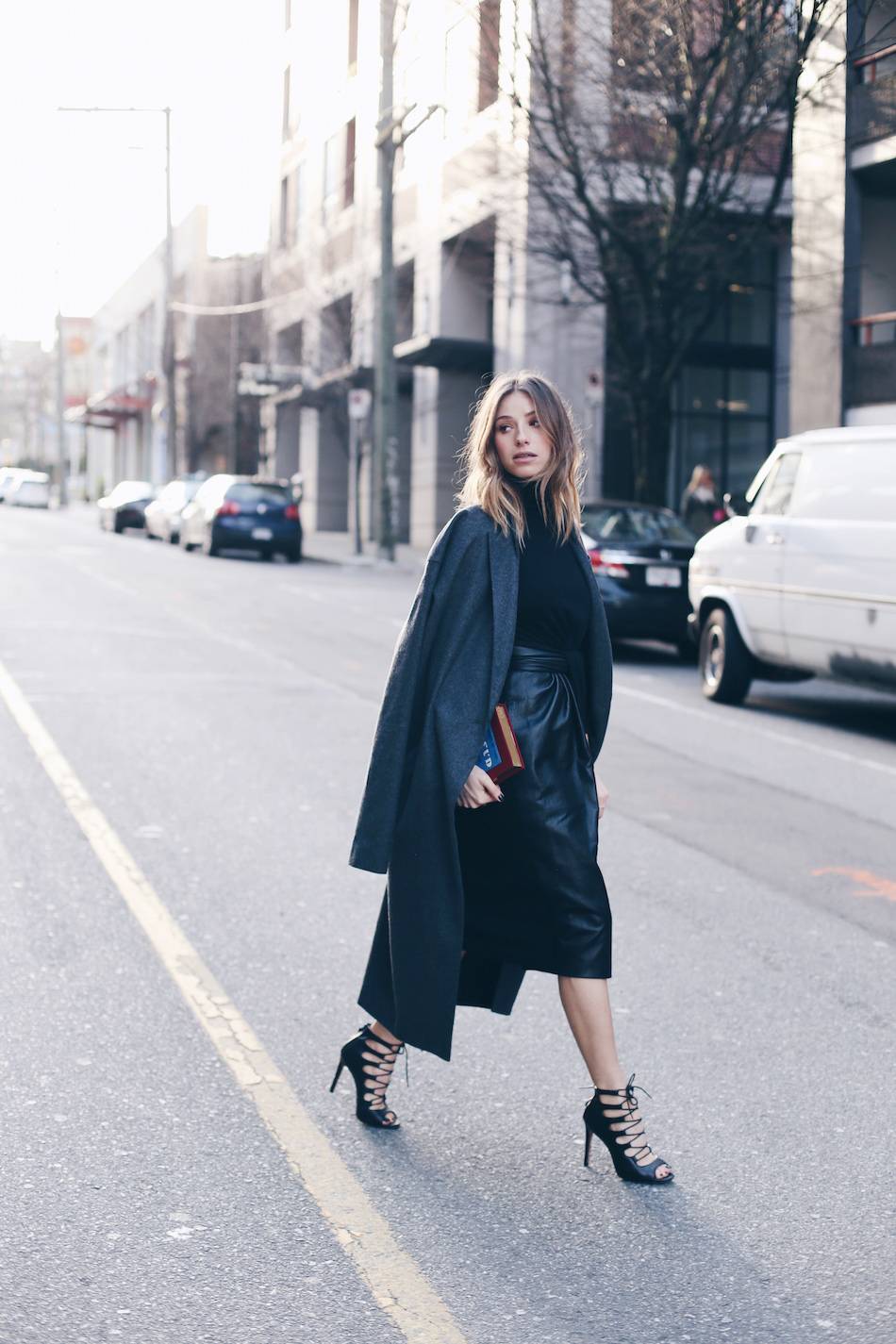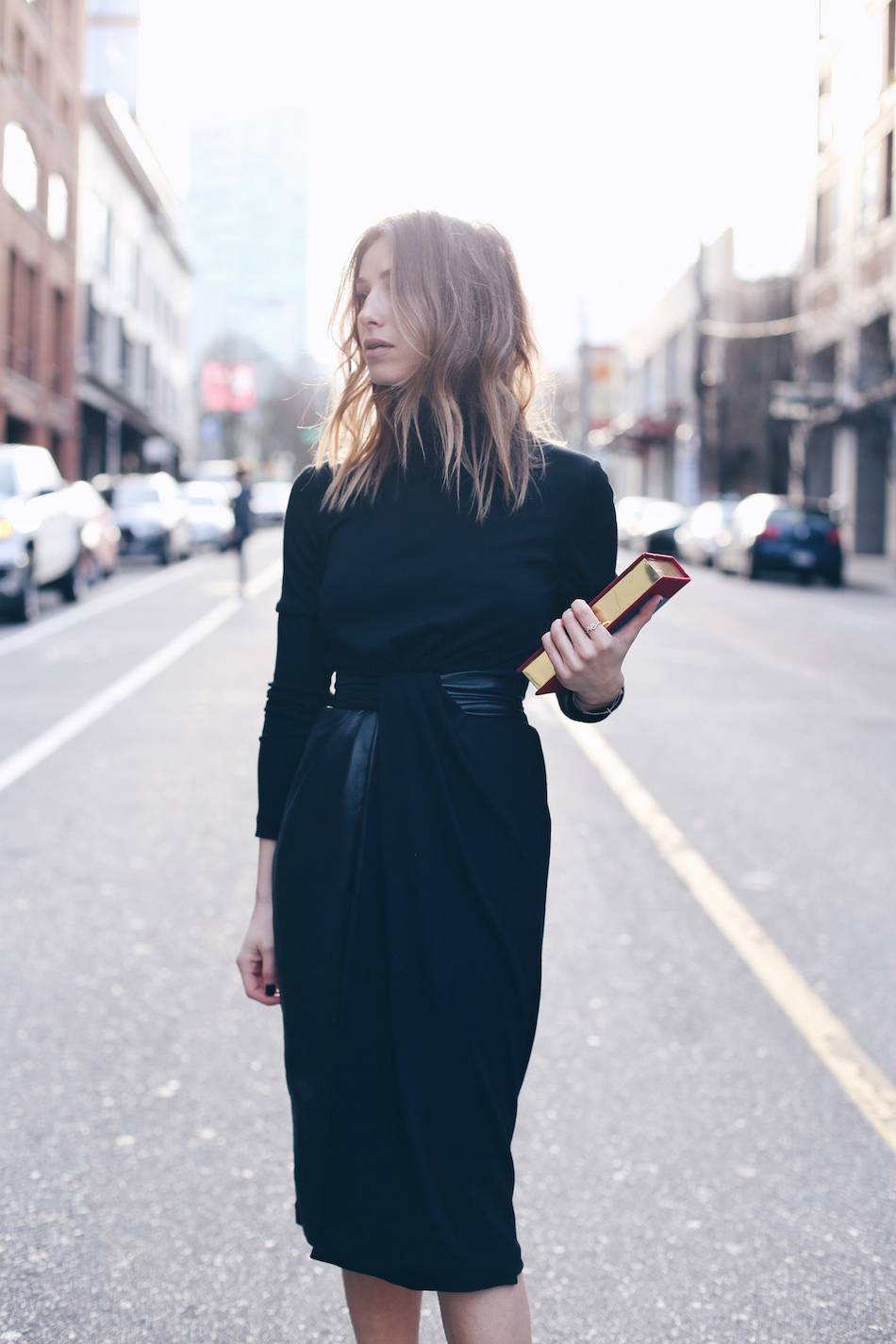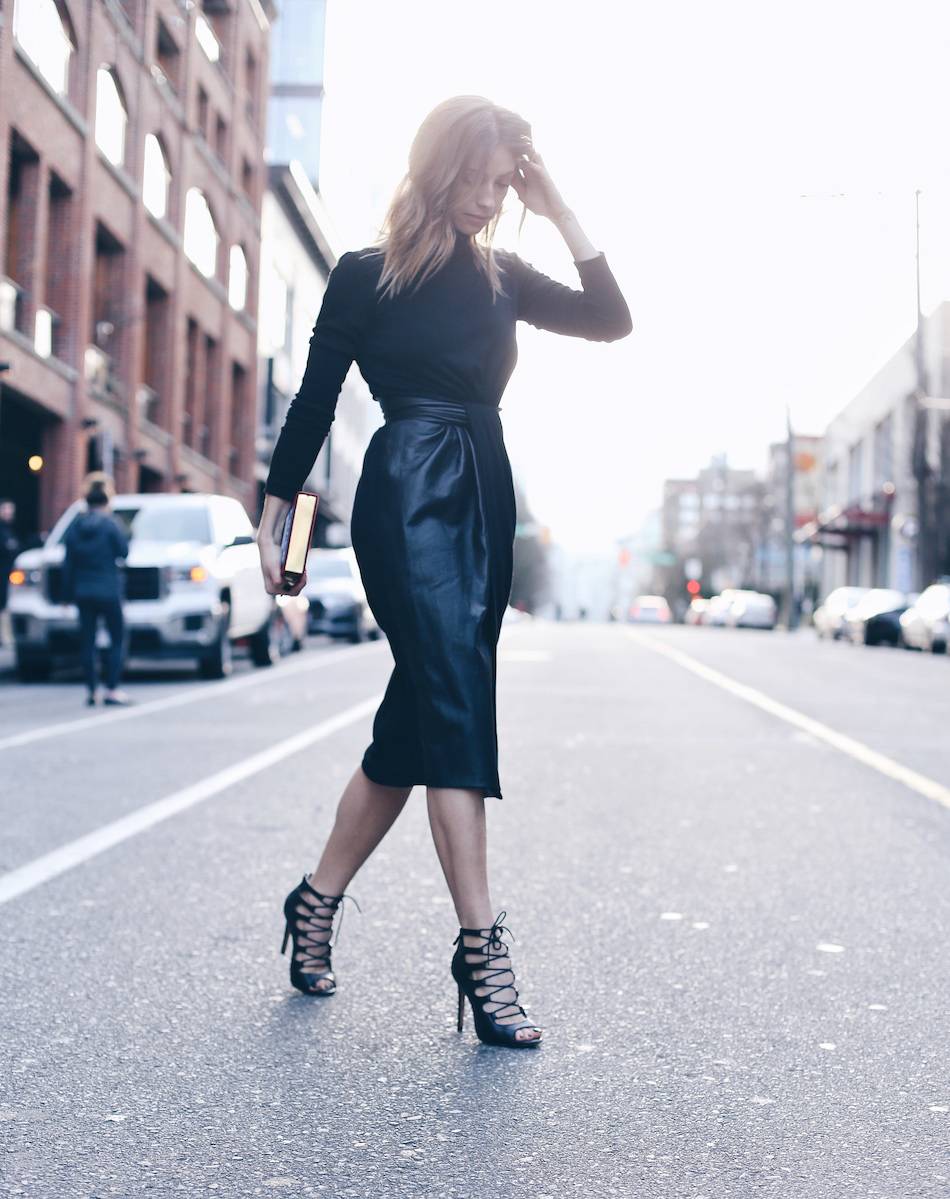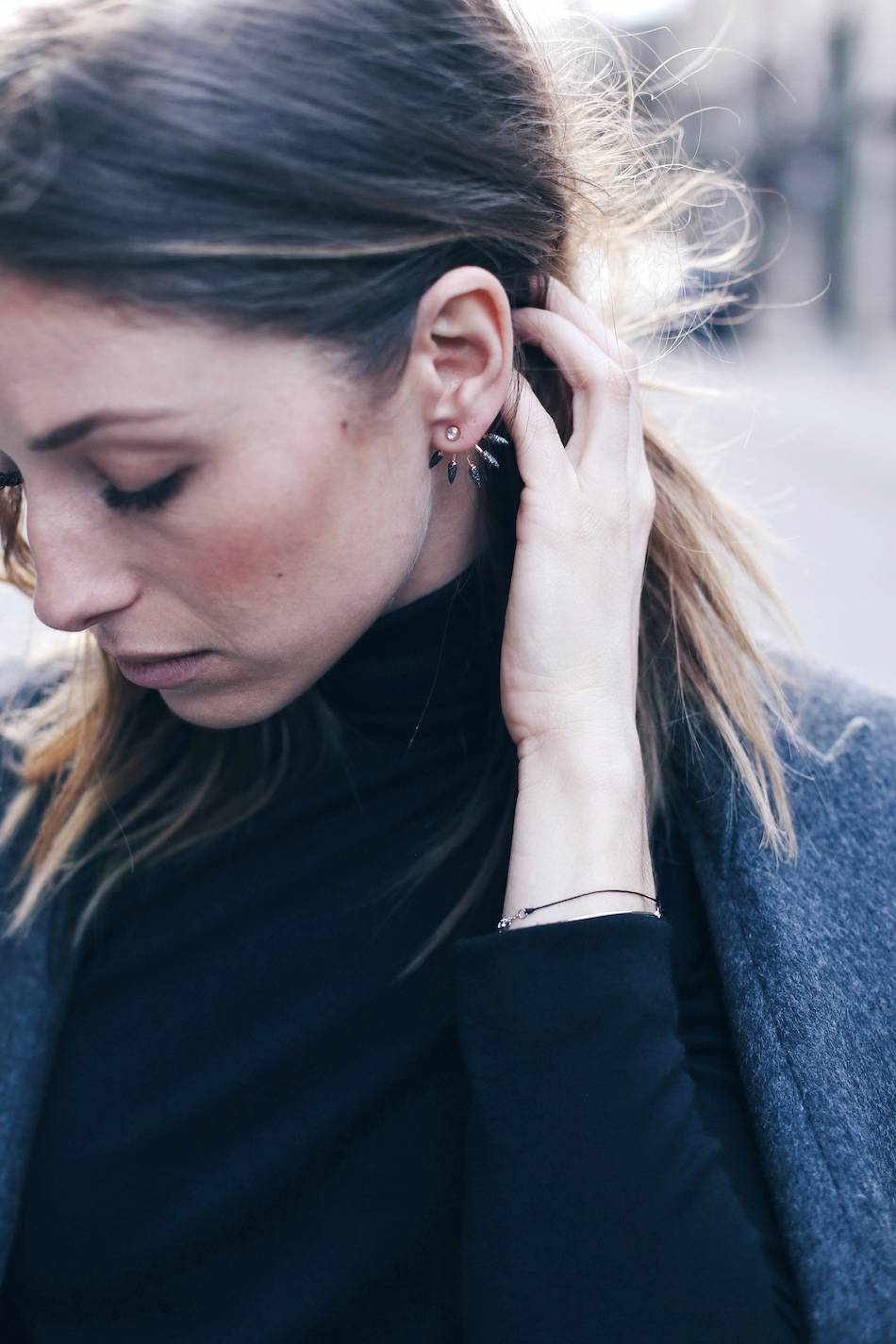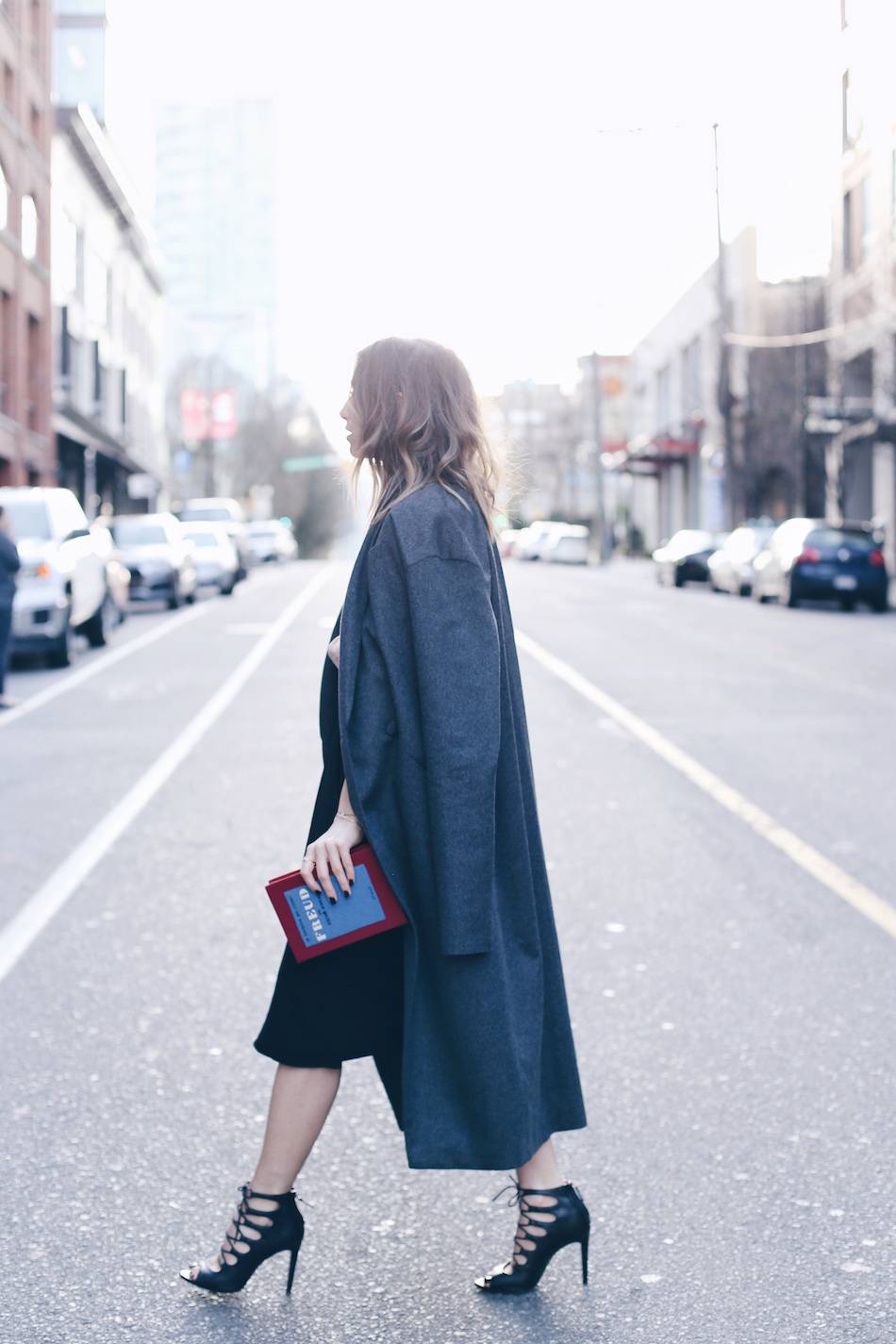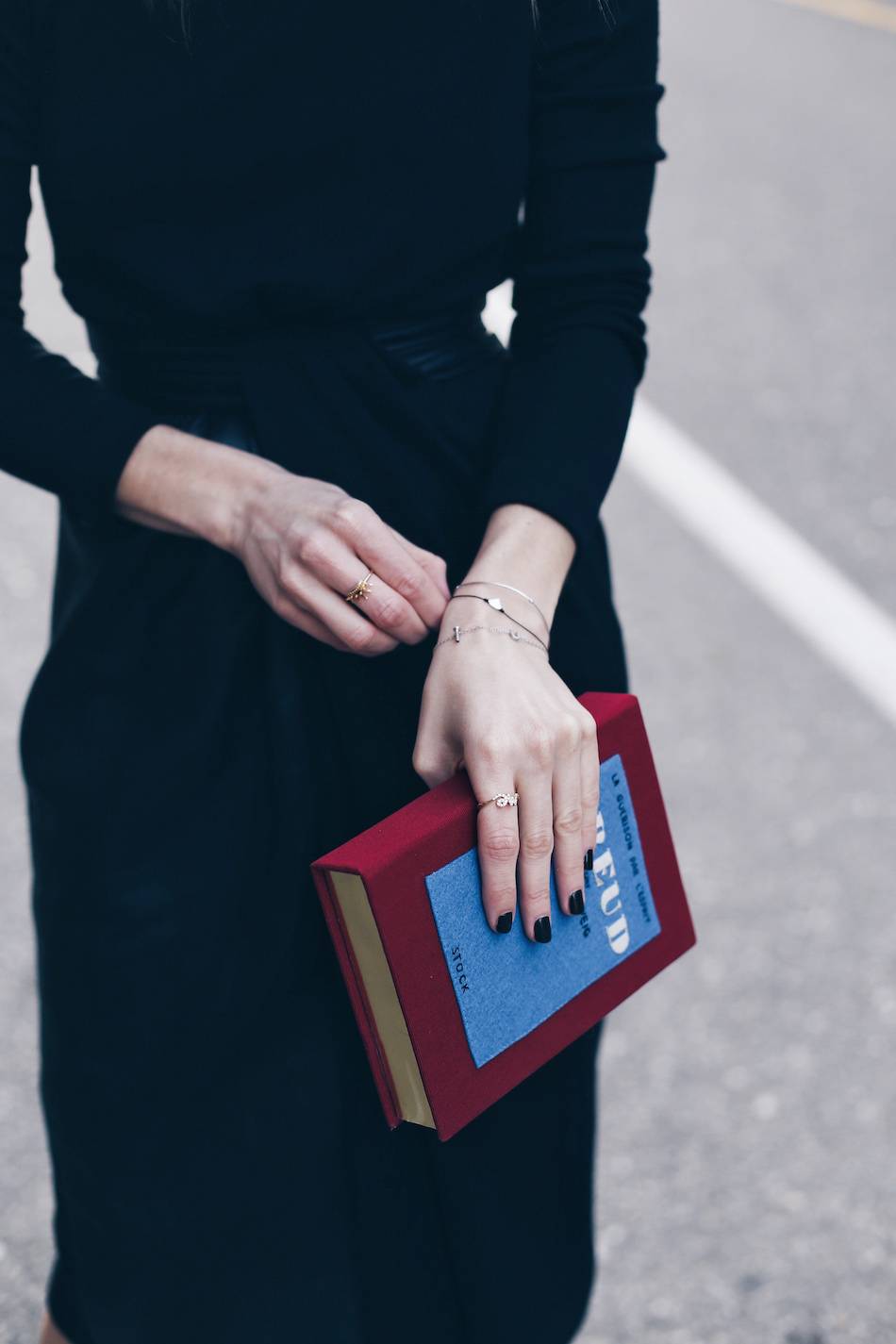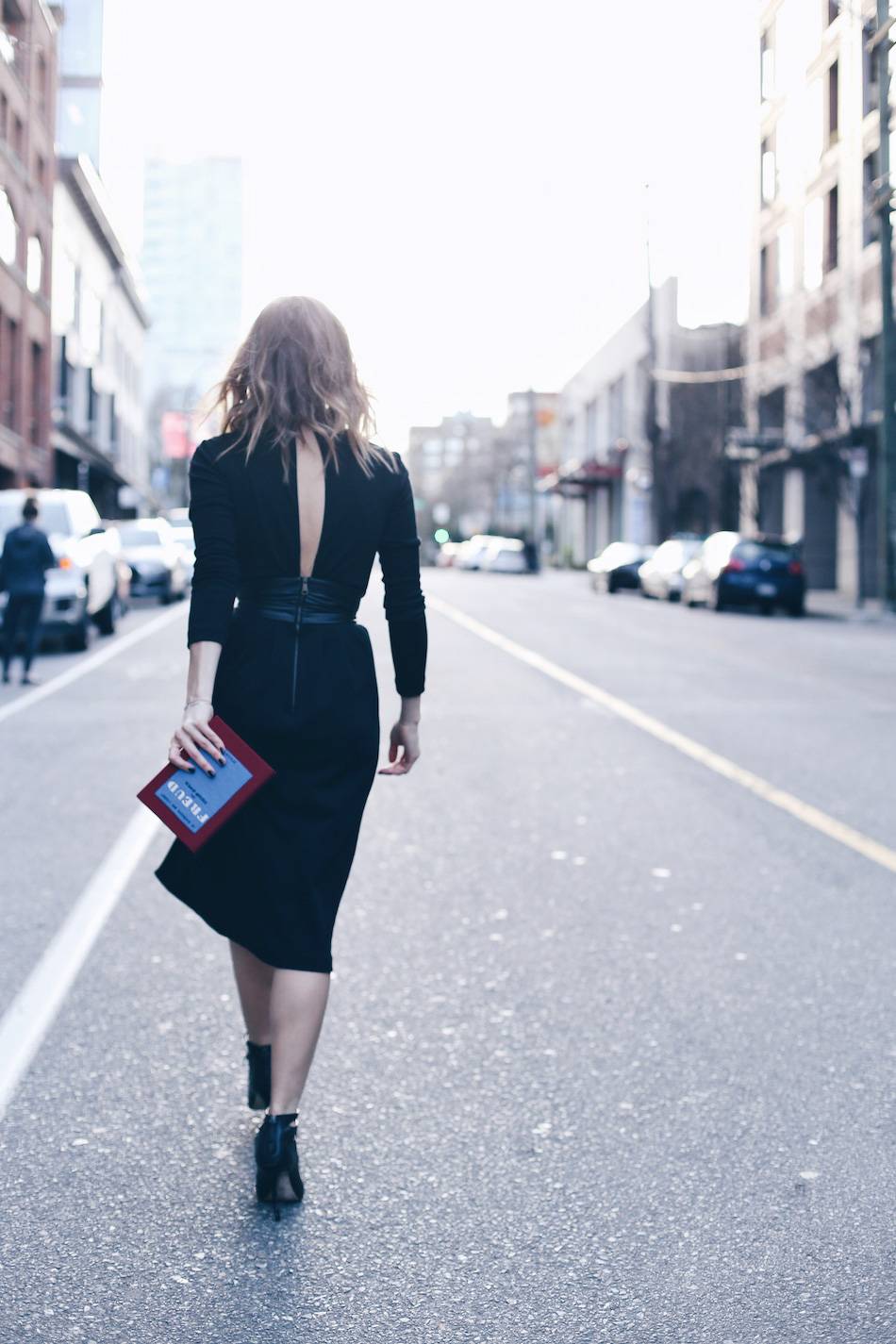 I never thought I'd get the chance to wear a Vionnet dress. I actually learned about Vionnet from my favourite teacher Peggy while at Blanche Macdonald. Madeline Vionnet, or the Queen of the bias cut, was the master of the beautiful Grecian draped dress throughout the 1920's + 30's (think Dietrich, Garbo, Crawford). The house was resurrected in the early 2000's and is now helmed by Goga Ashkenazi, who is bringing modern appeal to the classic aesthetics. Anyway, enough history, but you can imagine my delight at getting to strut through the streets of Gastown in an actual Vionnet (Secret L0cation is actually an exclusive carrier of the brand in greater Vancouver).
I don't normally wear pieces as classic as this dress… although how can you go wrong with an LBD, especially one by Vionnet, amiright. I wanted to keep everything else simple and young, hence the messy hair, natural makeup and playful jewelry. I added a colourful Olympia Le Tan clutch in a nod to my mother's psychology background. The juxtaposition of classic and messy/unique makes for my perfect kind of outfit.
PS I still can't get over the Alison Lou bracelet… a bracelet in diamonds that spells out "Screw You?" Yes please!
Vionnet dress, BEKh coat, Olympia Le Tan clutch, Alison Lou bracelet + rings, Redline bracelet, Vanrycke bracelet, Pamela Love Fine earrings, all via Secret Location
photos by Alicia