Honestly, I'm lucky I even got some outfit pictures over the weekend… My last projects at school are eating me alive. The super quick lowdown on this look is how I was reminded by a new fav blog of mine (Chronicles of Her) to tie a jacket around my waist (get the title pun now?!). Will definitely be doing this in the future. Gives a certain je ne said quoi, non?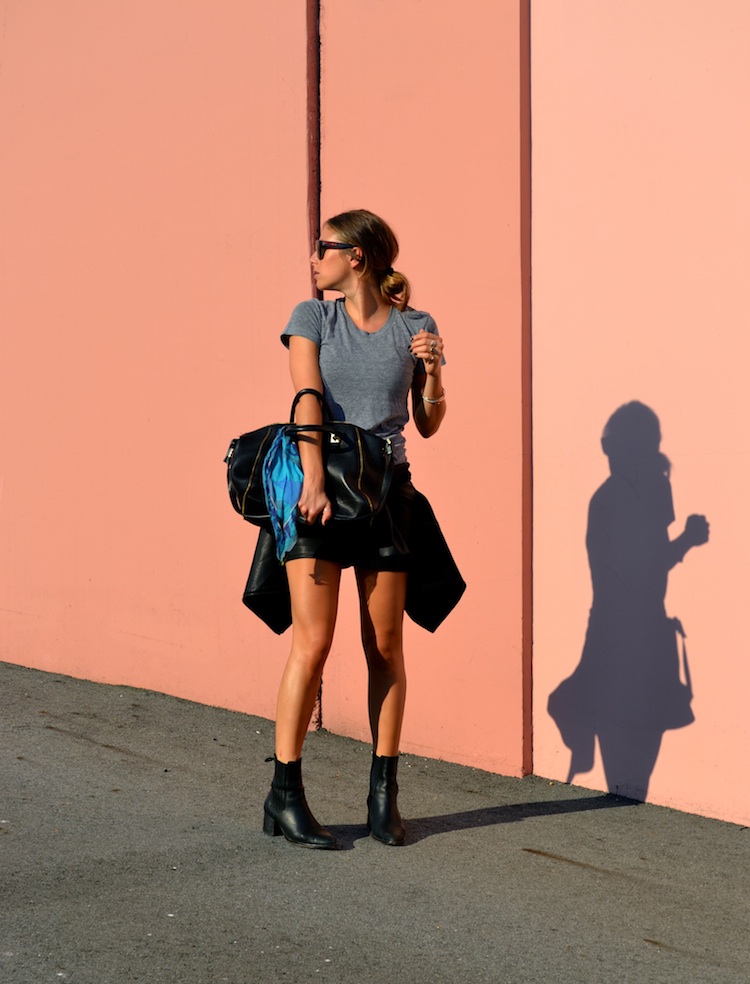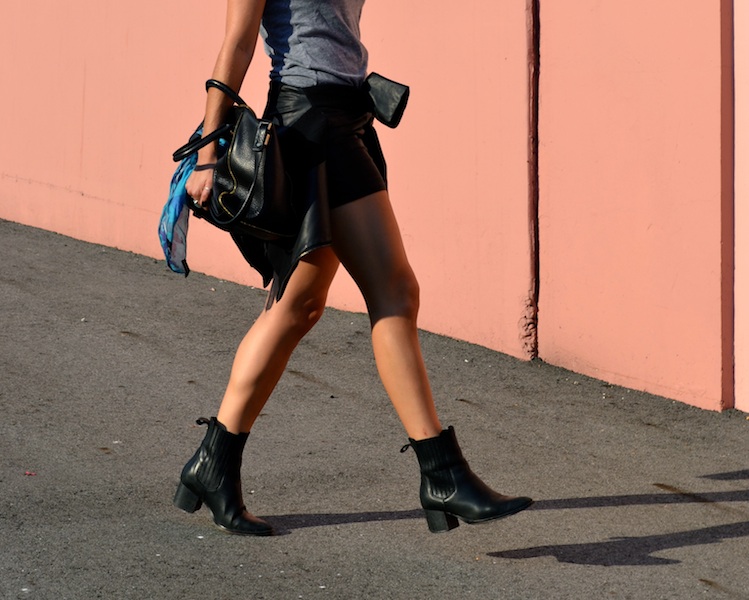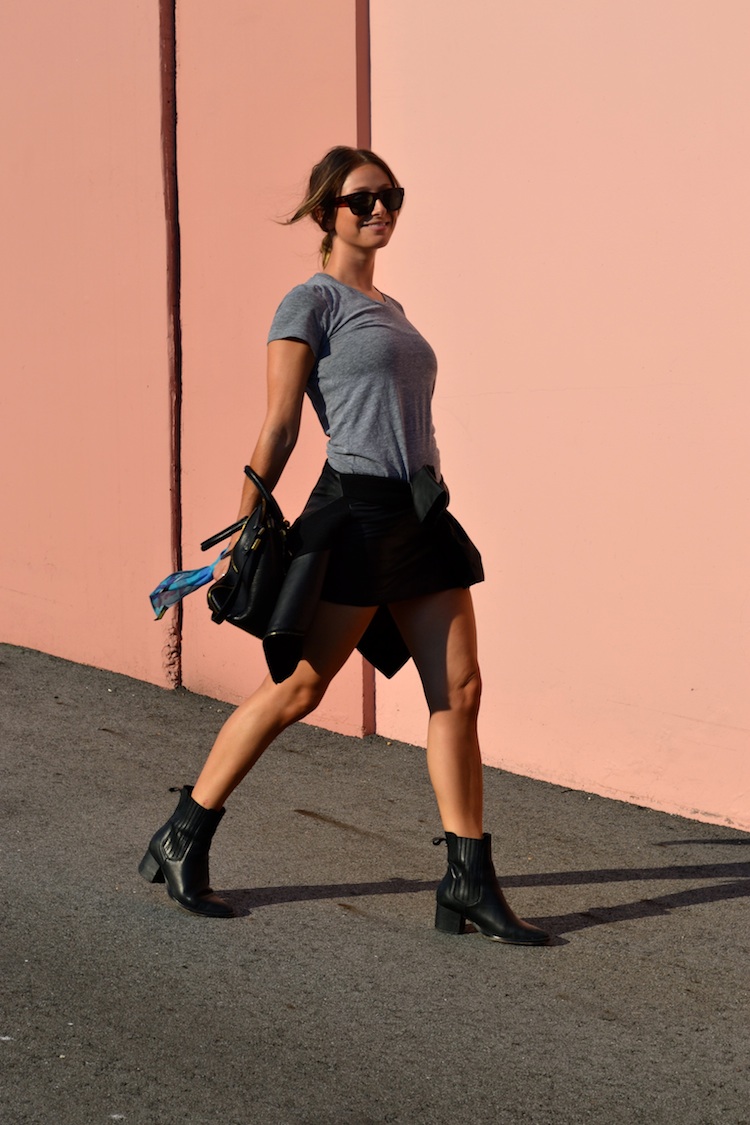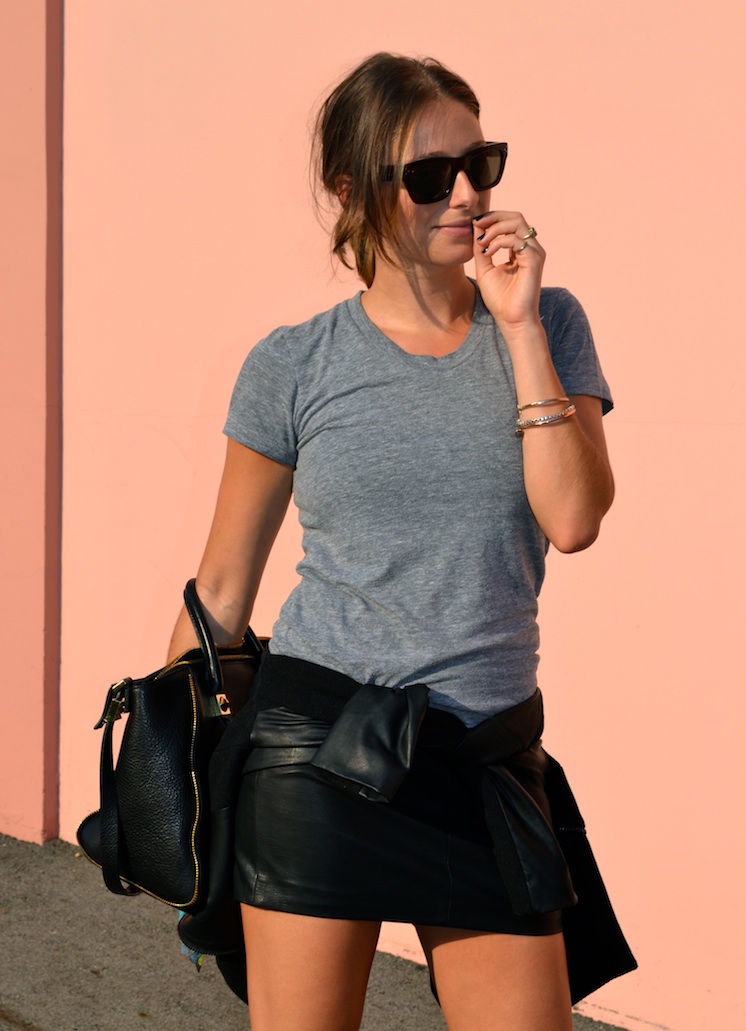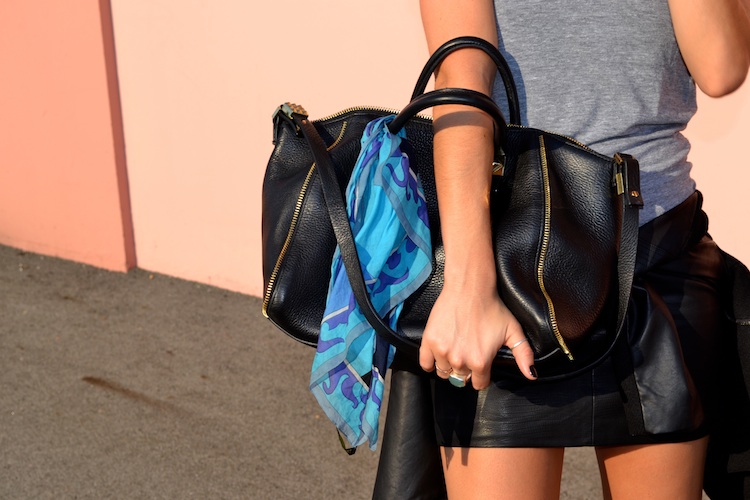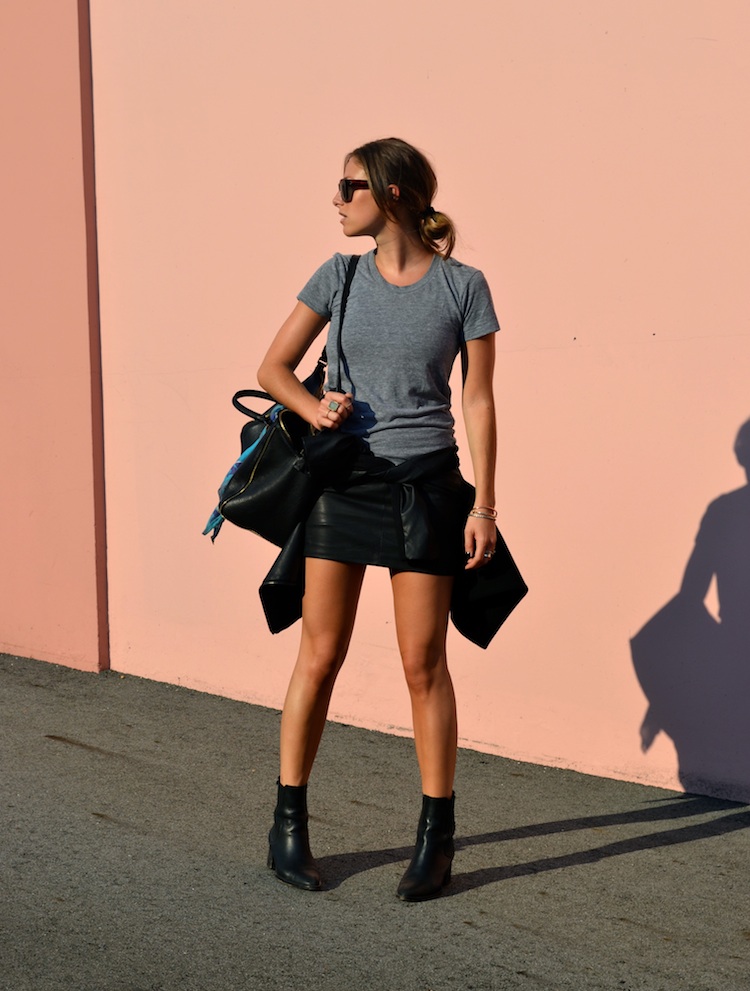 skirt, bag, jacket (around waist): Zara (similar, seen here) | tee: American Apparel (similar) | boots: Topshop | sunnies: Celine (seen here) | scarf: Pucci
Have a wonderful day!! PS Happy belated Canada Day to my fellow Canucks!
PPS The Gitana giveaway has been extended!! Tomorrow is the LAST day you can enter, so be sure to do so!
ph/Maddie Lansky