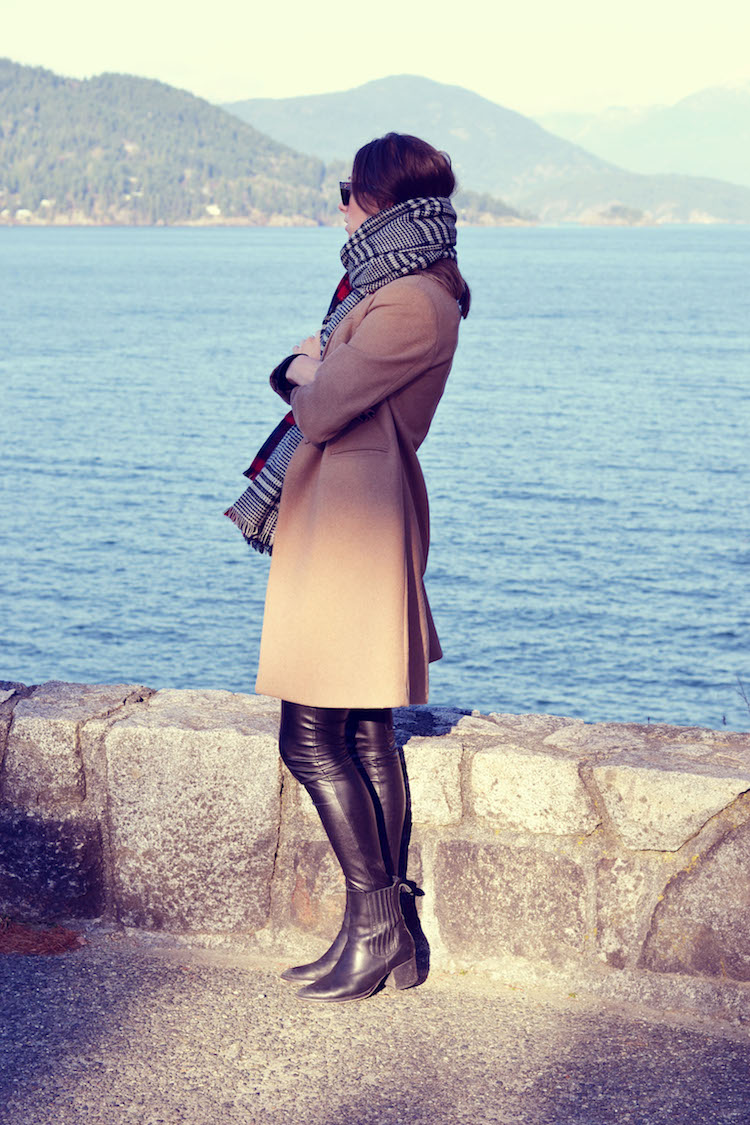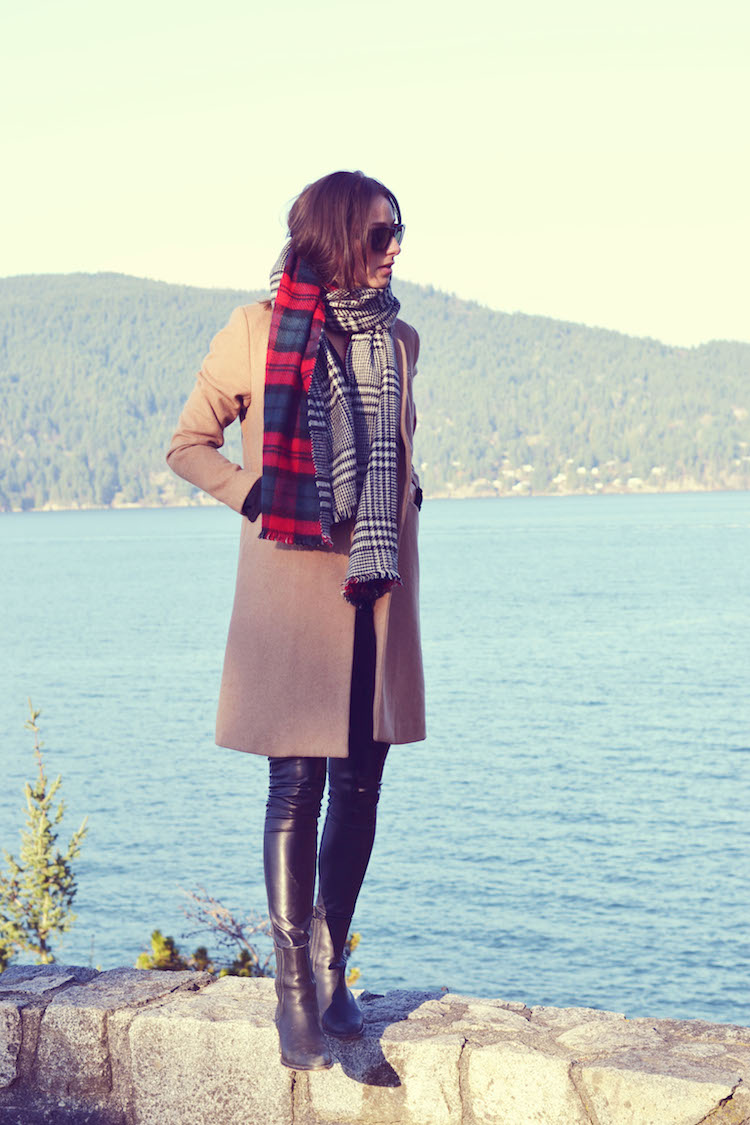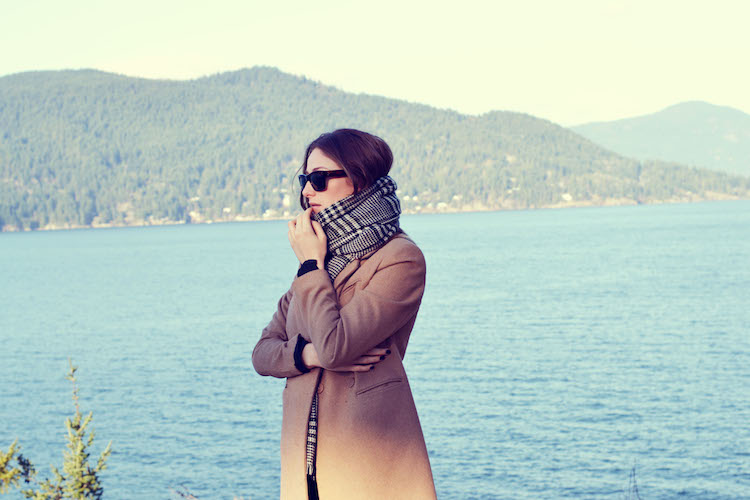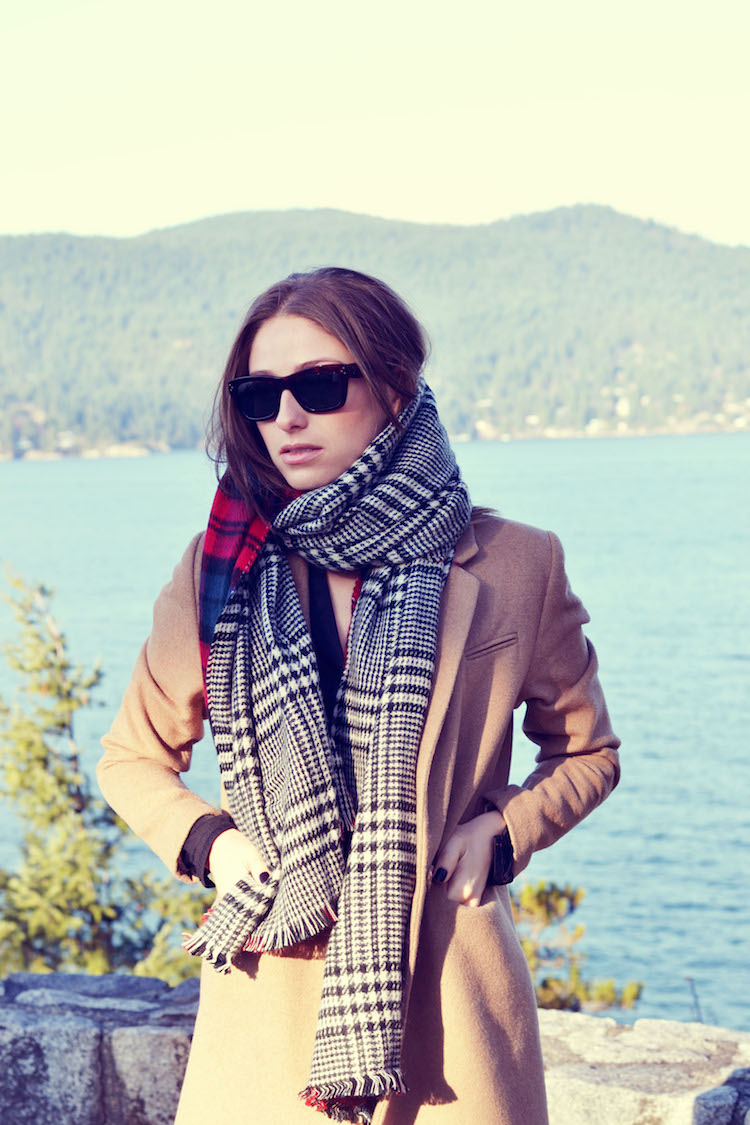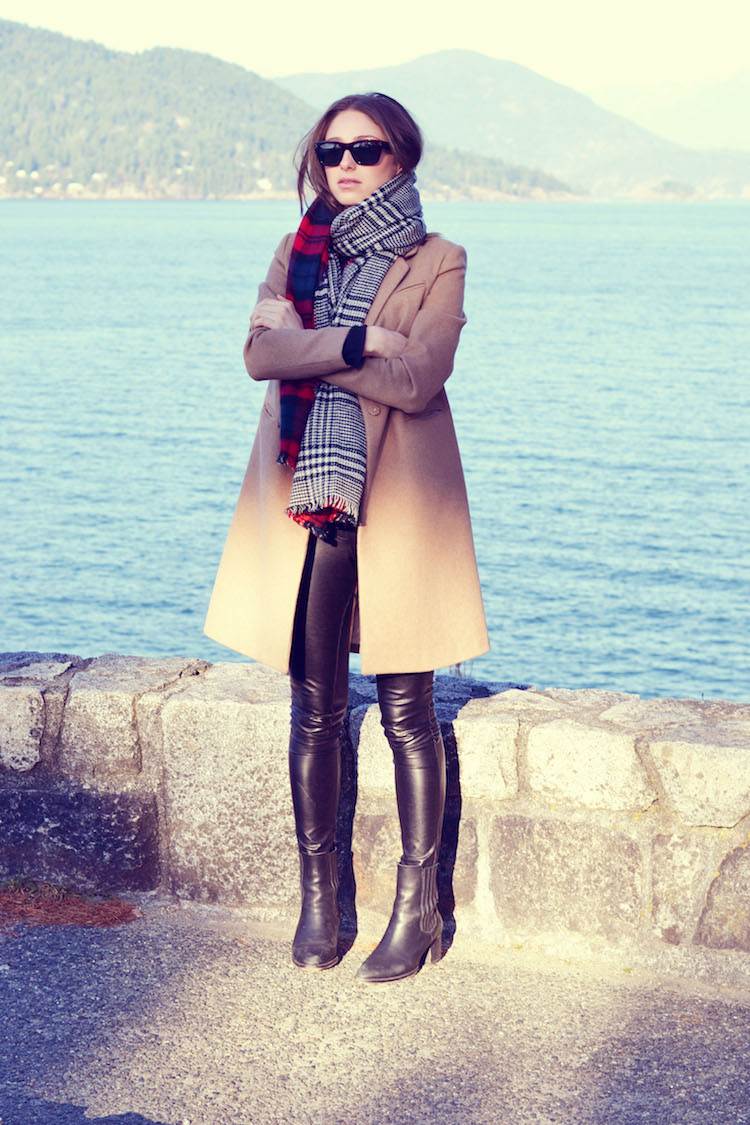 coat: H&M | scarf: Zara | pants: Aritiza | boots: Topshop | sunglasses: Celine
I realize this next statement makes me a bit of a wimp, especially to the rest of you out there on the East coast, but it is COLD here! For us Vancouver-ites at least. I'm always a bit surprised by it every time I go outside and have been layering up like crazy: a tee, sweater, coat, and scarf. Plus I always carry gloves and a toque (beanie to you non-Canadians). And an umbrella. In Vancouver, you just never know.
My darling sister is home from her European travels and we just decorated our tree. The Holiday season has officially begun! Please forgive the giveaway mix-up, it has been moved to next weekend. I will keep you posted and remind you guys before the end of the week. I'm sincerely sorry for the inconvenience. Have a fabulous Monday!