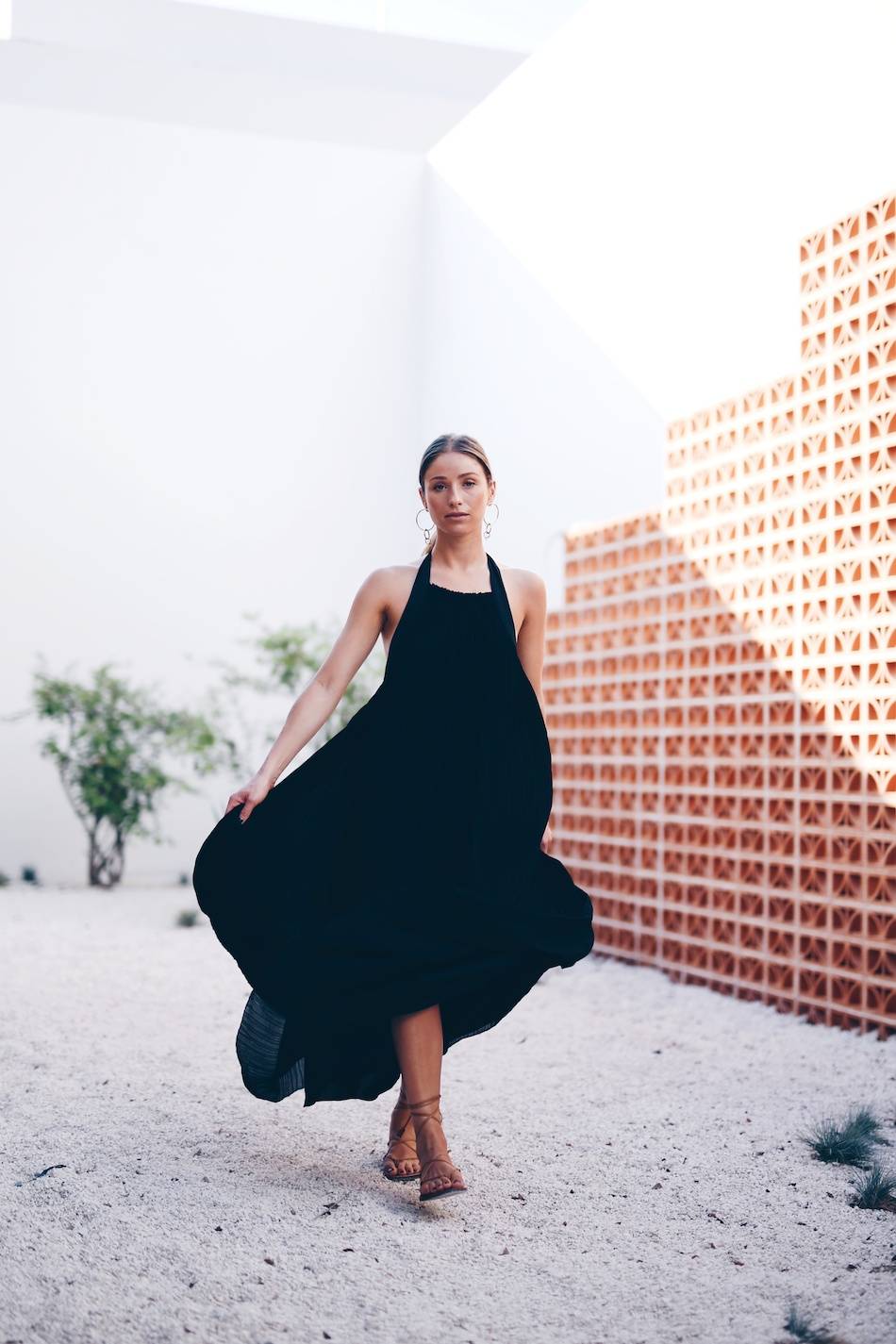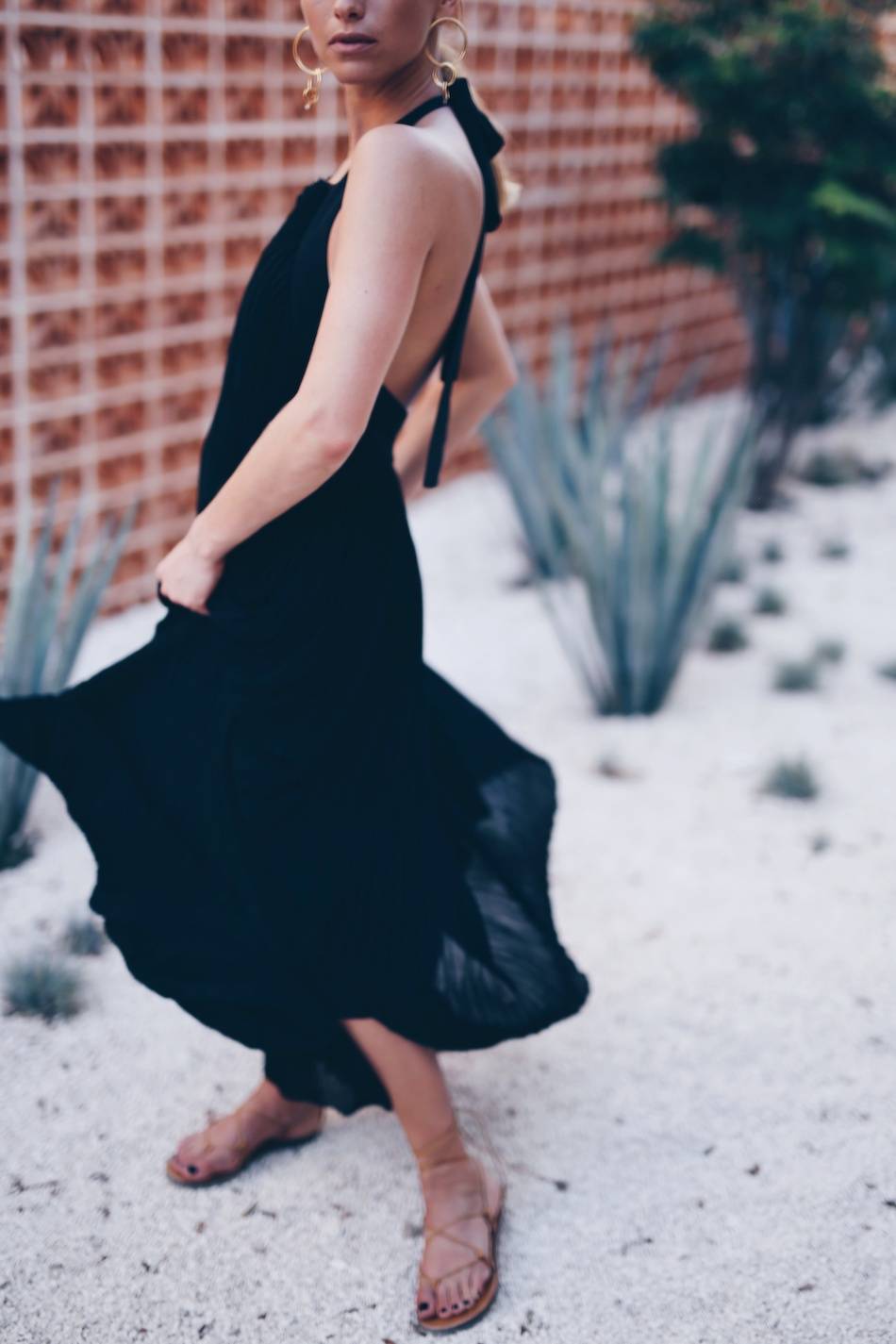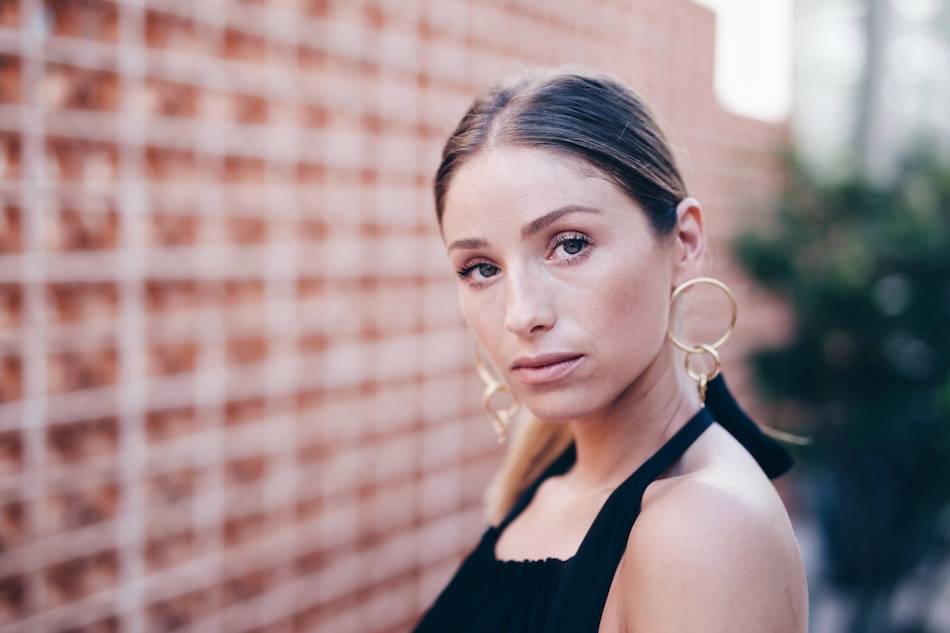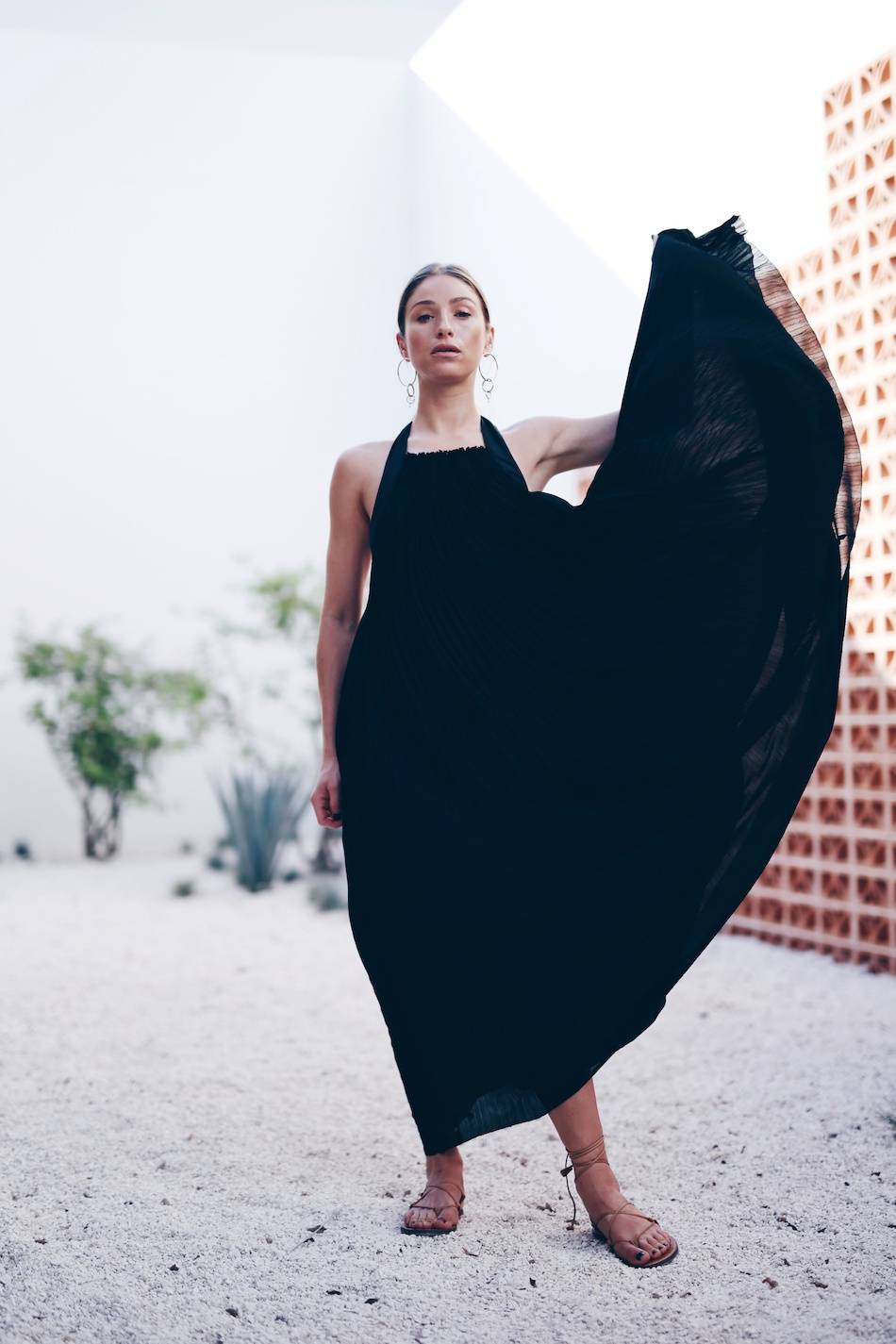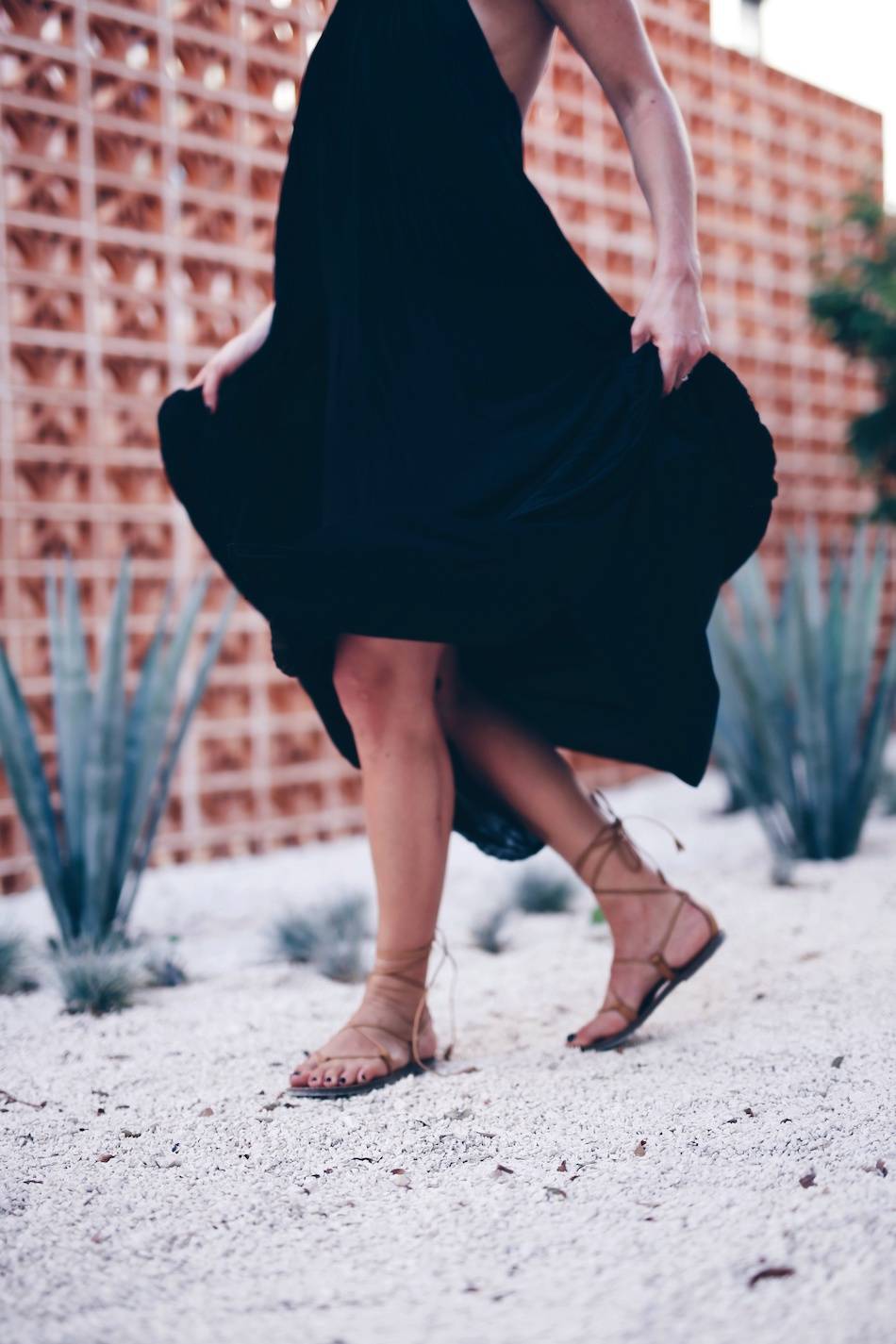 When going out or for dinner while on vacation, I'm basically looking for the biggest payoff with the least amount of effort. And I think I've figured it out. It comes down to three points:
1. WEAR A DRESS
A dress basically means you only have to worry about one piece of clothing (and you can eat/drink more in a loose dress 🙂 ).
2. TRY STATEMENT EARRINGS
This is the key as it makes you look like you put that much more effort into your look. Plus, a sleek ponytail works so well with statement earrings. Which leads us to…
3. TIE YOUR HAIR BACK
My hair just does not cooperate on vacation and I refuse to try and battle with it on a daily basis (between swimming and sweating, it's all just too much). So I've officially given up and started wearing a sleek, low ponytail. It's the perfect complimentary hairstyle to a statement earring and the effort is so minimal that it takes about 30 seconds.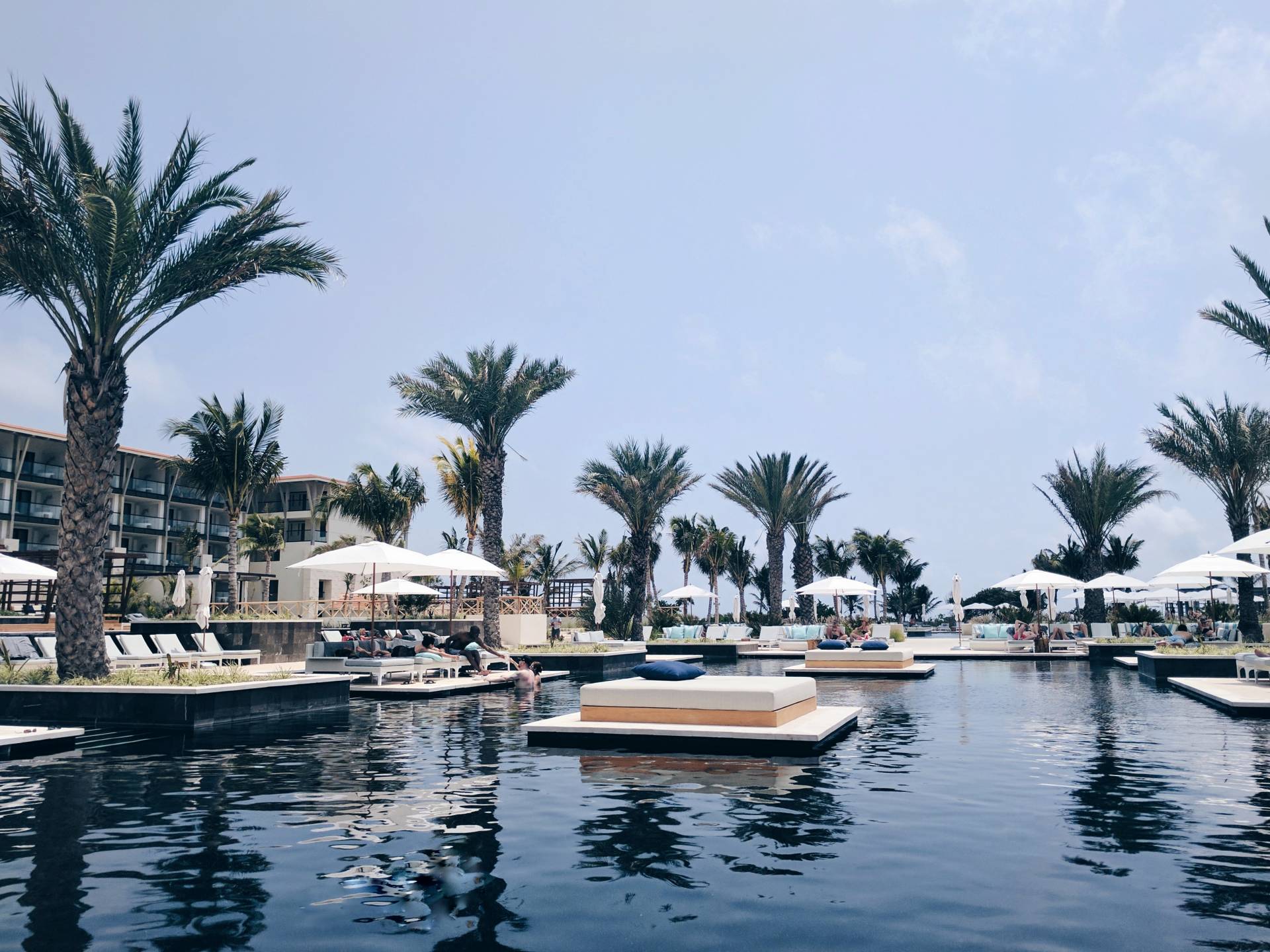 These photos were taken on location at the UNICO 20° 87° Hotel Riviera Maya in Mexico. I just need to take a second to tell you about this place because it was honestly the most beautiful hotel I've ever stayed at. It's a different kind of all-inclusive hotel (which I'm not always a fan of) – it's sophisticated, luxurious, and chic with the most gorgeous rustic meets modern decor. You'll have seen from my many Instagrams that it is probably the most instagrammable place I've ever stayed at.
The above outfit photos were taken outside their Japanese restaurant, Mura House, where we had dinner that evening. They actually have four restaurants to choose from – if I had to choose a favourite it would be Cueva Siete, which has the best Mayan food. Anyways, if you're ever in the Mayan Riviera, I could not recommend this hotel enough.
Do you guys have any tips or tricks for looking good quick while on vacation? I'm always looking for shortcuts!
Aritzia Couvin dress | Cuchara Lotus earrings | Madewell gladiator sandals
photos by Andrew Cameron