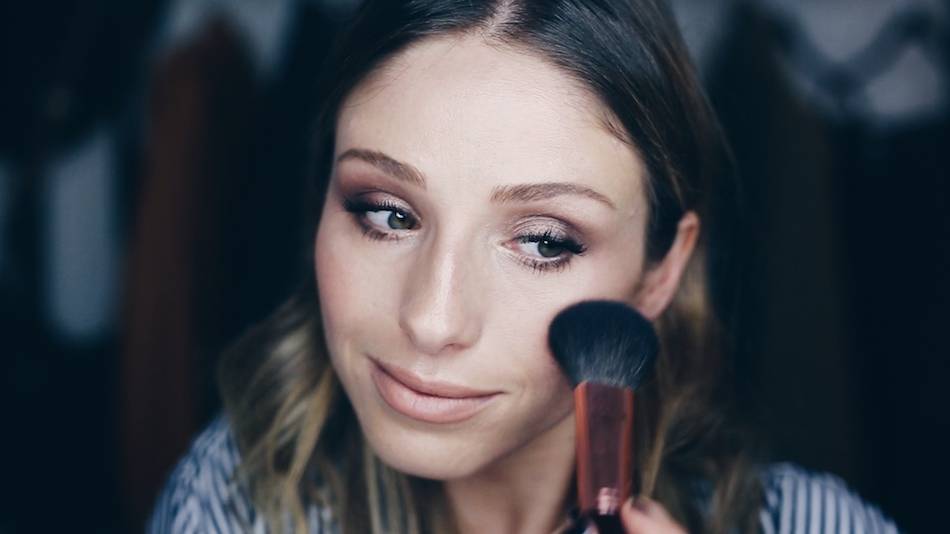 Some say that the brushes are more important than the actual product… while that may not be completely true, brushes are incredibly important in giving you an even and blended makeup application. Here are the best brushes I've ever used:
1. SEPHORA MULTI-TASKER BRUSH #45
I prefer a buffing brush for foundation (I'm currently using a powder base) as I think it gives a more natural finish. This brush is similar to a kabuki brush, but I like that it has a long handle – it's much easier for blending.
2. MAC CONCEALER BRUSH #195
I've had the same #195 concealer brush since I was a teenager (I wash it, don't worry). MAC brushes are such good quality and this one is my favourite for spot concealing.
3. MAC EYESHADOW BRUSH #217
Hands down, the best eyeshadow brush. They got the shape just right and it is the best for blending any shadow. In a perfect world, I would have two – one for application, and a clean one for blending.
4. CHARLOTTE TILBURY SMUDGER BRUSH
If you could only have two eyeshadow brushes, I would recommend the MAC #217 and this one. It's perfect for doing a smudgy line under the eye as well as along the upper lashline. But it's also super soft while still holding its shape (which is hard to find, believe me).
5. LISE WATIER FACE BRUSH
I happened upon this brush by accident and immediately fell in love (I didn't even know Lise Watier made brushes!). It's a large, fluffy brush, which I didn't think I would love for bronzer and contour as it's less precise, but the shape of the brush works so well to give a soft contour.
6. CHARLOTTE TILBURY BLUSH BRUSH
I like a big, fluffy blush brush, but one that's also a bit flat on top to disperse the colour properly. This one is my current favourite and it's soooo soft.
I'm using it in the photo above in this bridal makeup tutorial
I've had quite a few questions about brushes, so I hope that was helpful! I've also announced the winner of the Miu Miu sunglasses… Have a wonderful weekend.