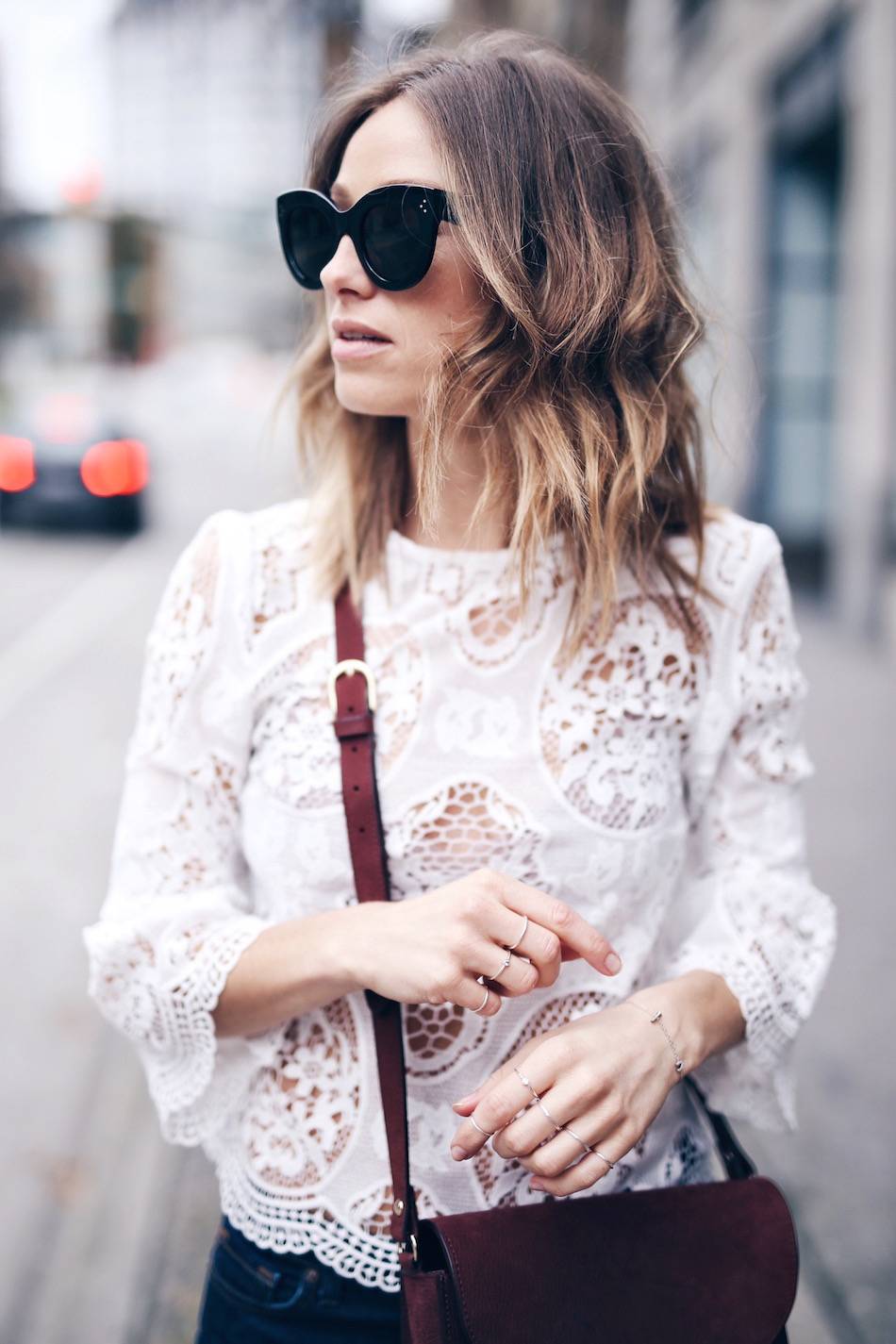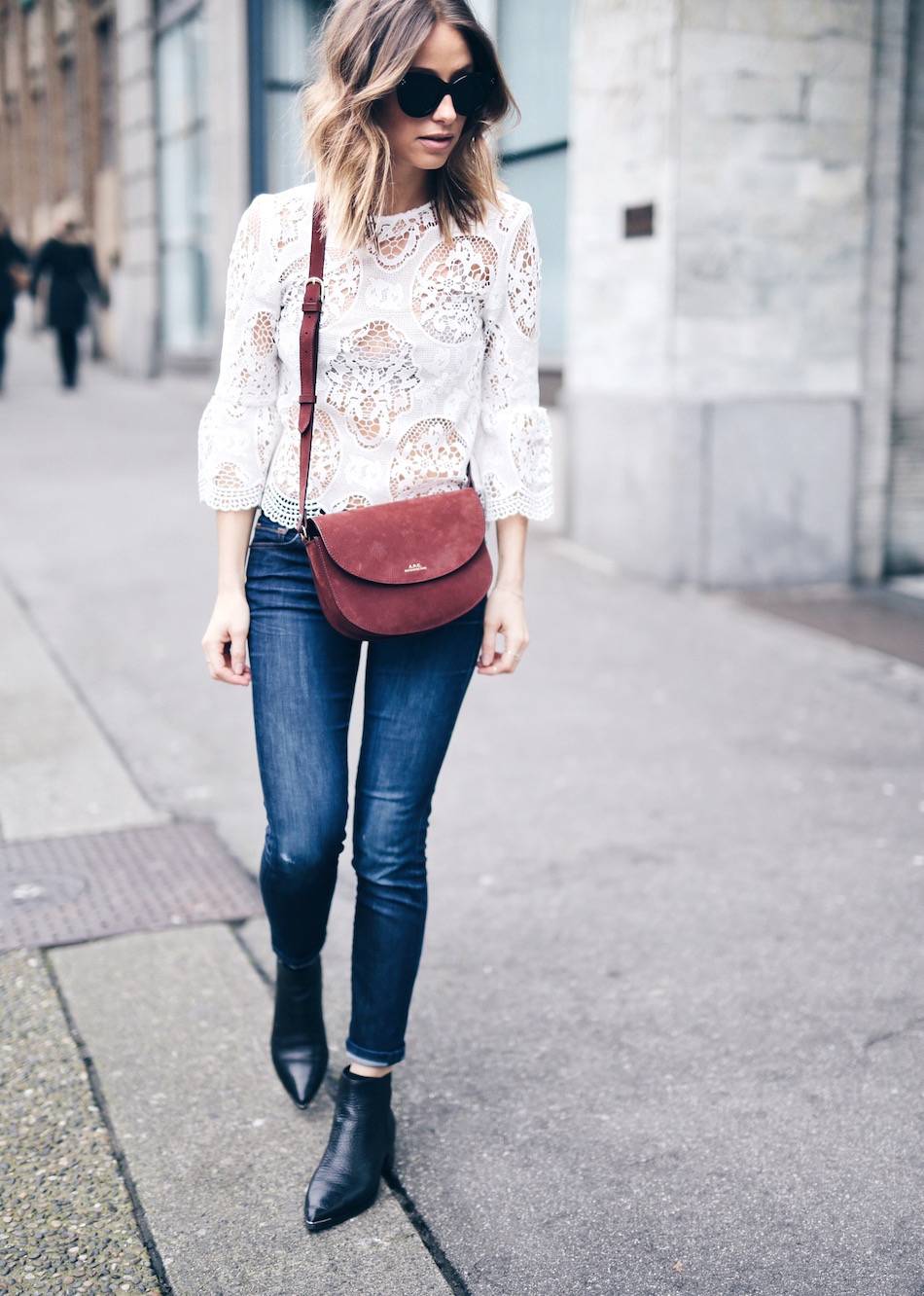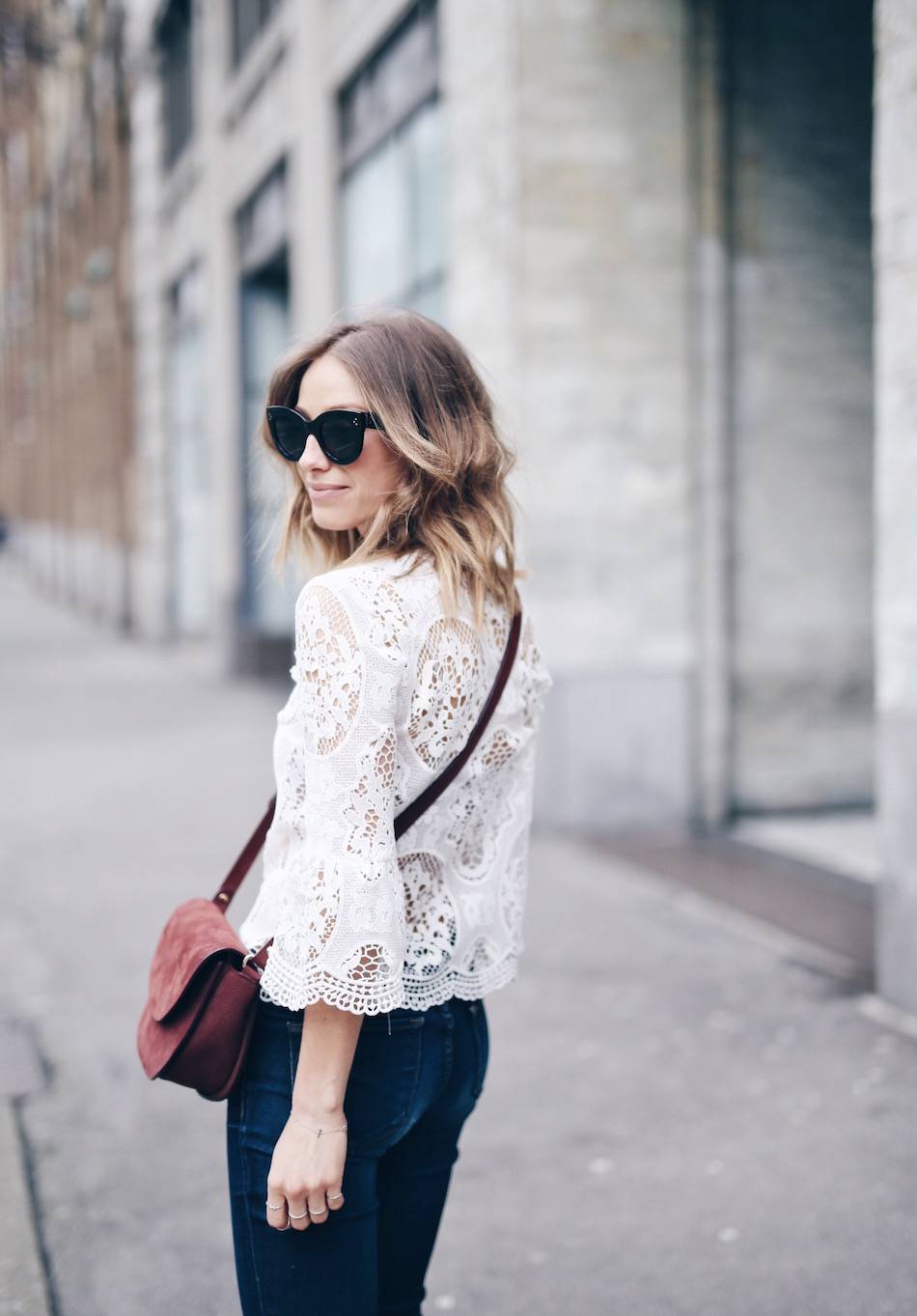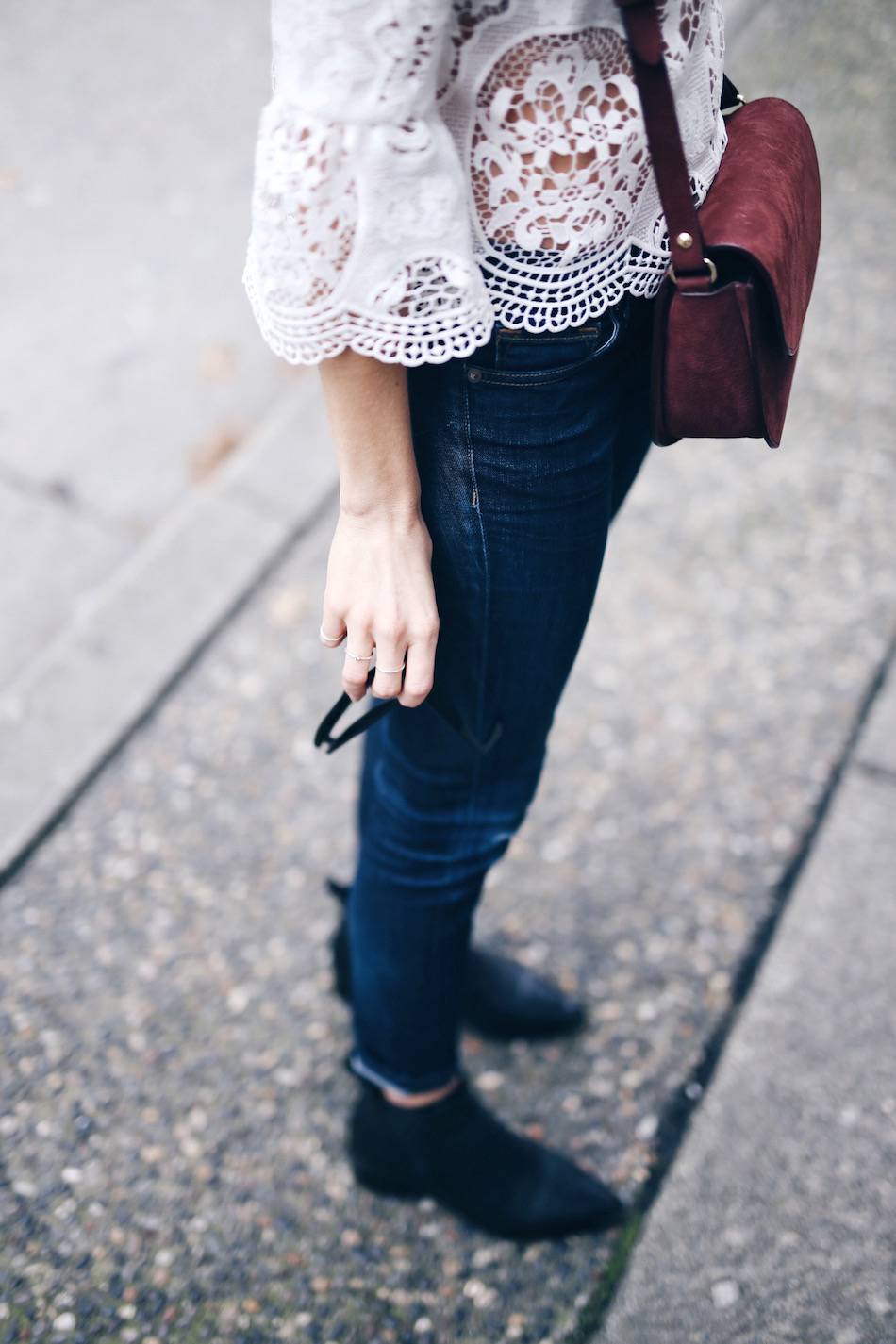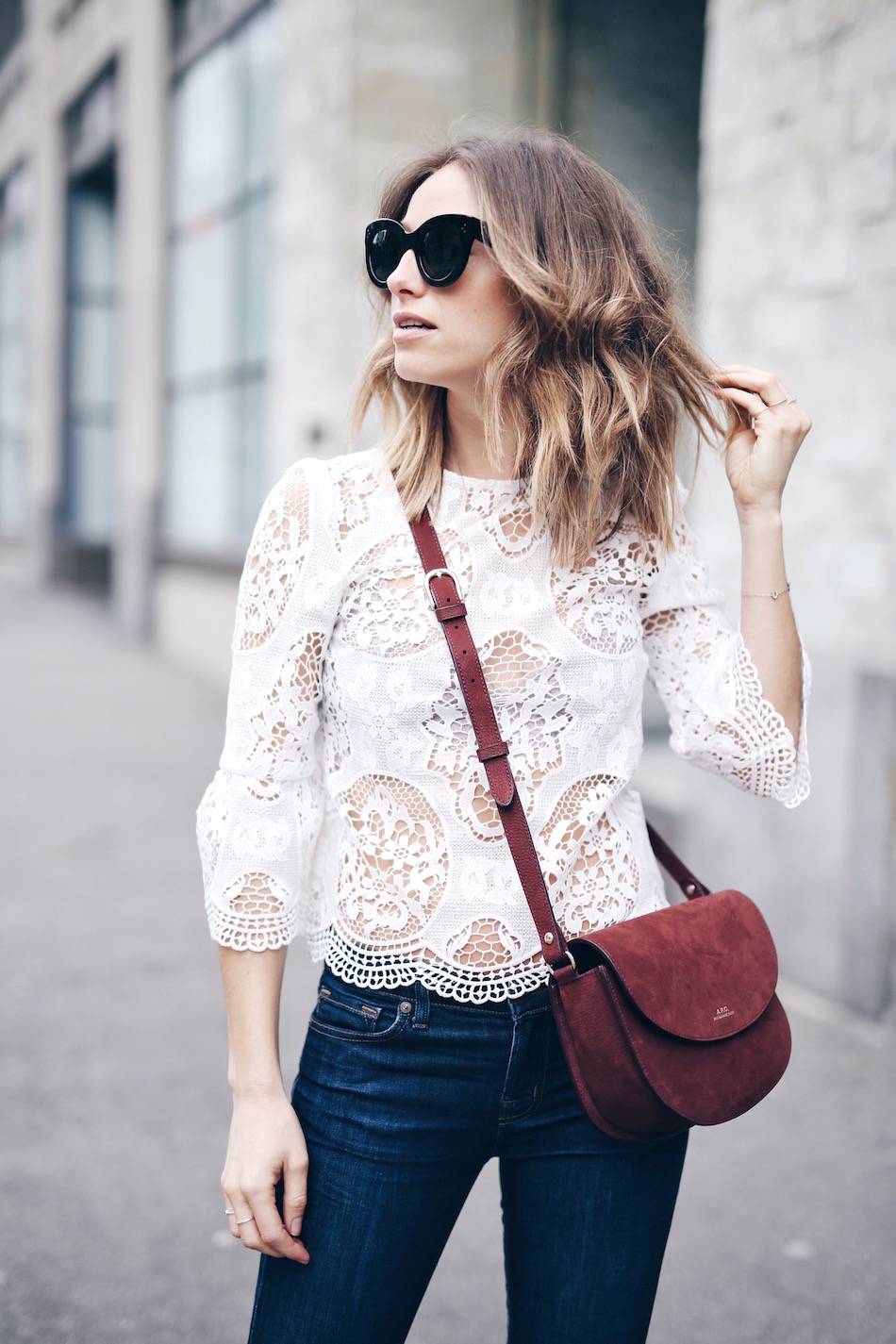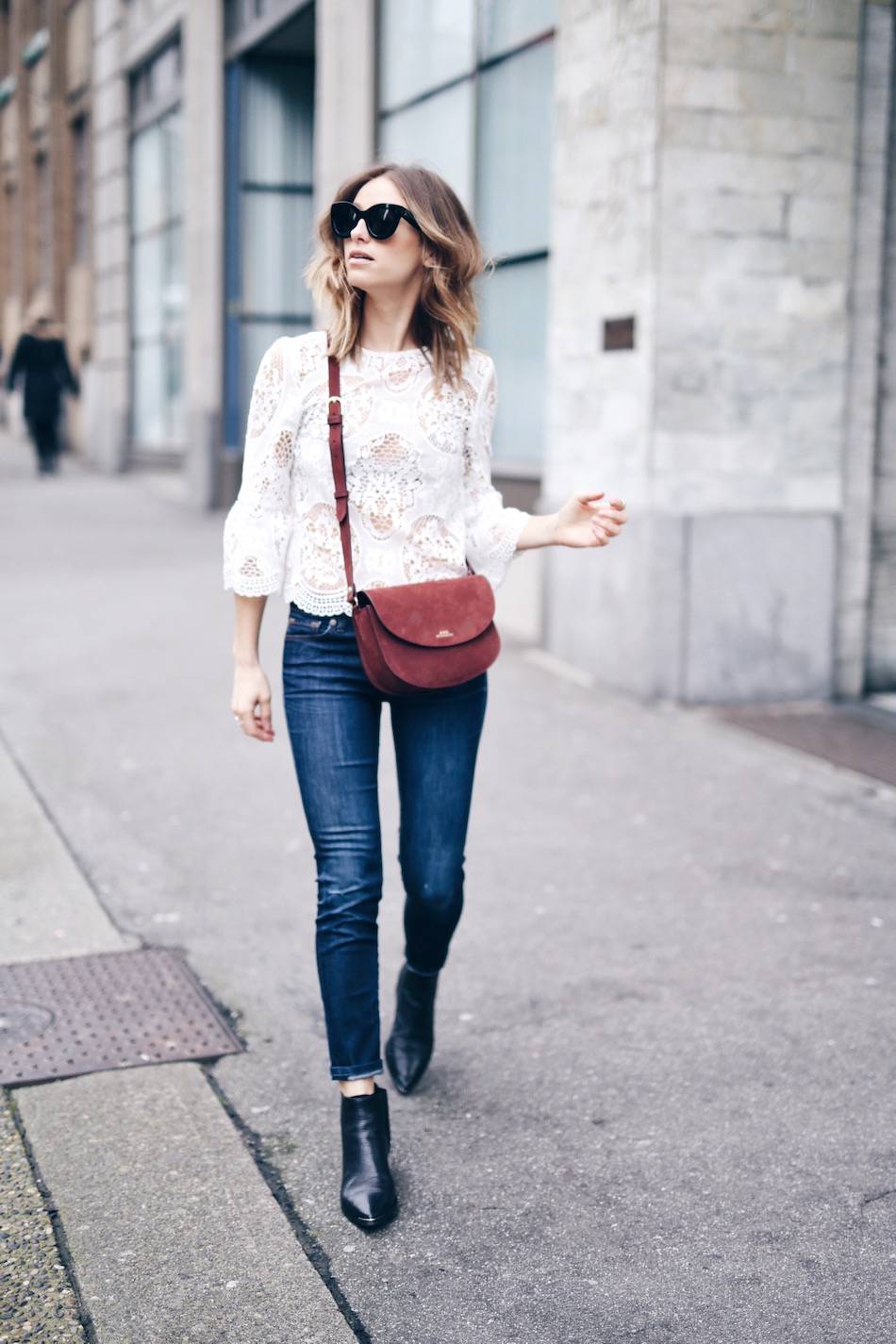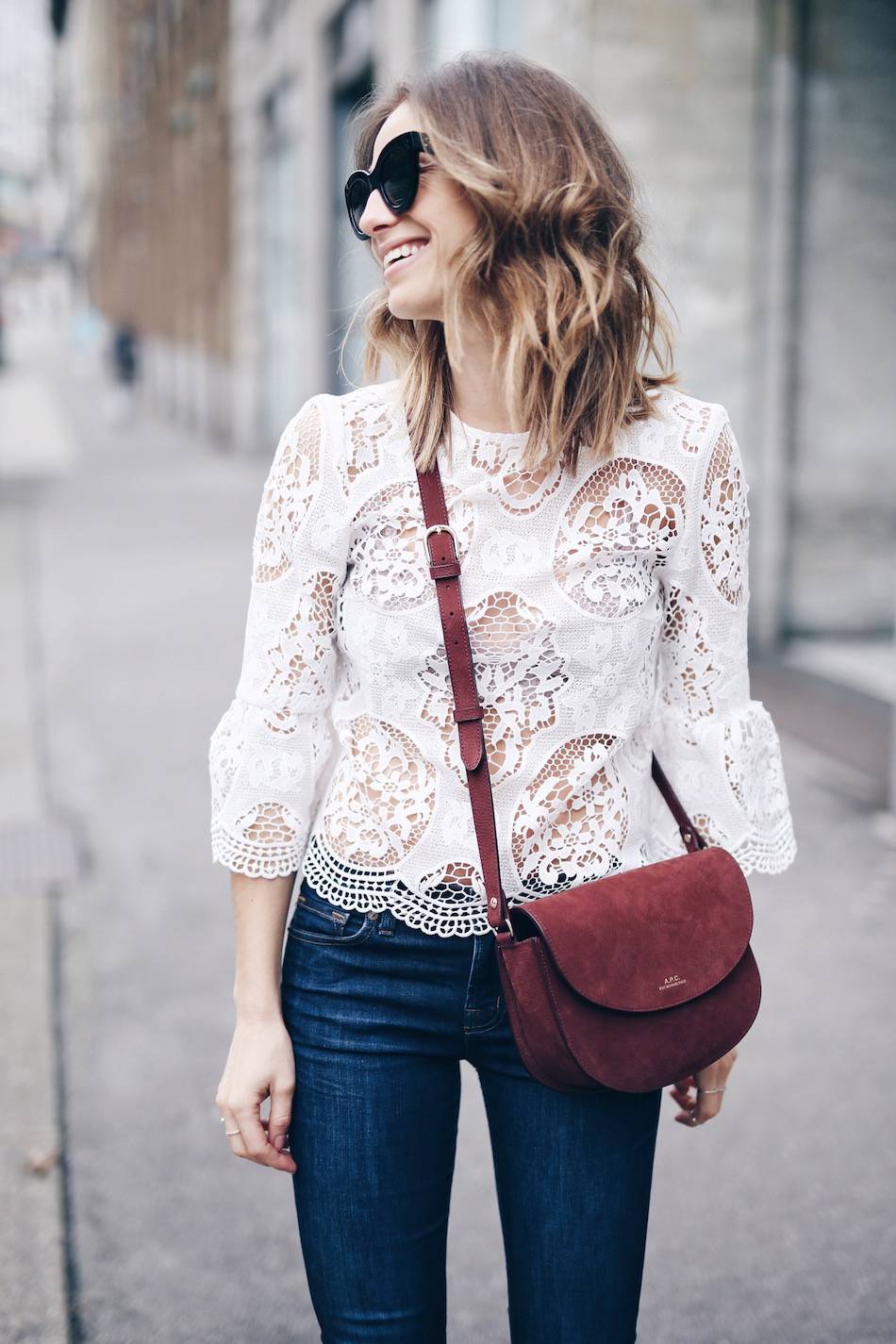 I recently had a reader email me (I love getting emails from you guys, by the way) about what to wear under sheer tops. This is a great question and something you definitely want to think about while buying anything sheer or see-through (do you have the proper undergarments? – if not, hard pass). Here are a few of the tips that I've accumulated over the years (ps these go for dresses as well):
1. Don't wear a white bra
This may sound odd, but wearing white on white will definitely be very visible. The best colours to wear underneath white are nude (as close to your skin tone as possible) and grey.
2. Try grey
This also may sound a bit odd, but it's something that I started doing years ago. Because grey is such a neutral colour, it doesn't show through very well, making it a good alternative to nude.
3. Get an arsenal of nude undergarments
This is a must-have for all you babes out there. Let's stay away from VPL (visible panty lines) with a nude, seamless thong or pair of Spanx (I am such a fan of Spanx and the way they make a smooth foundation for your clothing to lie on). For tops and dresses, invest in a great nude bra, nude slip and tight nude tank (so it doesn't mess with the shape of your garment). You'll thank me later.
For these photos, I went with a nude bra, which you can still see a bit (slightly risqué, non?). Other options would have been a grey bra or tight nude tank.
Zara top (no longer online, similar)
photos by Alicia Fashionista