When you think of AIRMILES, you don't necessarily think of products or gifts – you think of travel, am I right? Well, this year, they're actually opening a pop-up store at CF Don Mills from Dec 8-28th. It's a specifically curated collection of products from Canadian artists, designers, and creators. You can also use your AIRMILES to make your purchases, plus you'll get one Mile for every dollar you spend.
I've gone through each and every gift available and picked my favourites for everyone on your list. The best part is that all of these gifts are from Toronto-based companies. Now that I'm actually getting used to calling myself a Torontonian, I'm excited to be shopping locally.
1. FOR THE TRAVELLER
The Monte + Coe bag (shown below) is the perfect size for a carry-on or a weekend travel bag and the charcoal colour makes it stylish + practical (bonus).
2. FOR THE OUTDOORSMAN/WOMAN
A toque is a must-have in Canada and this one from Fraanklin is made for Toronto (it's actually called the 6ix toque 🙂 ).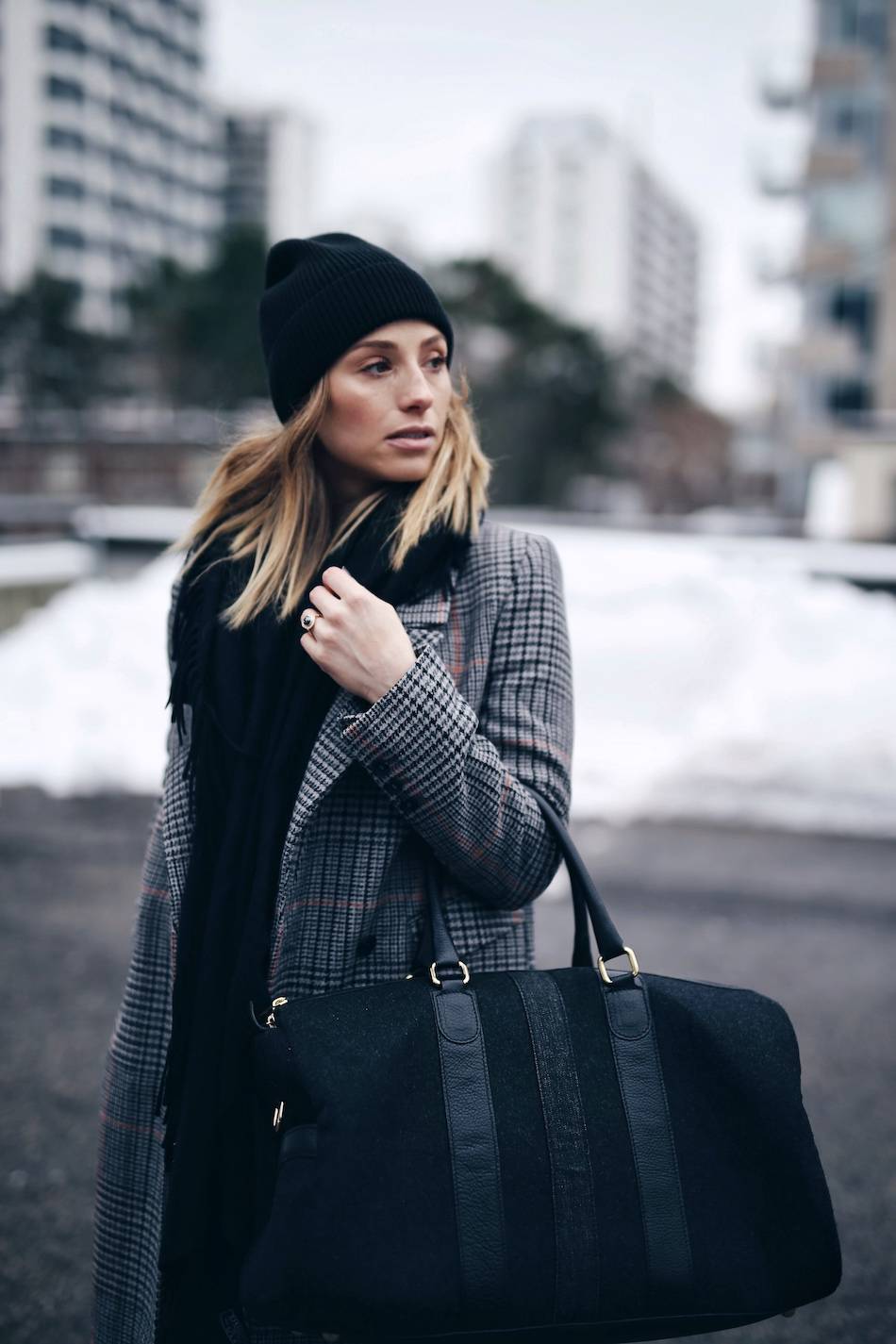 3. FOR THE CANDLE LOVER
This is quite possibly my favourite gift – it's a match holder from Rekindle, but you can use the bottom to actually light your matches!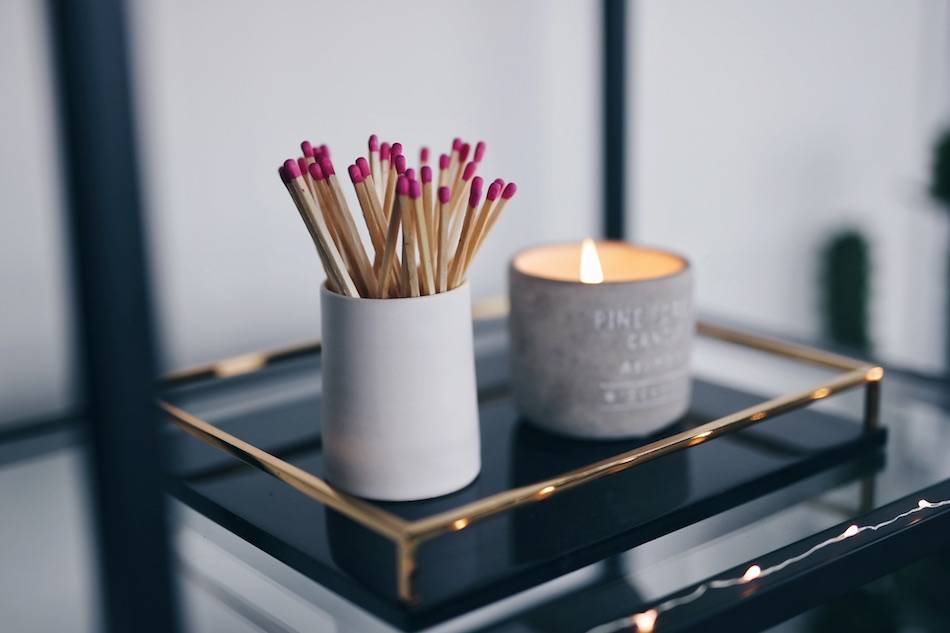 4. FOR THE FOODIE
Scratch that, these are my favourite gift: an encouragement plate set from Said the King. They are simple and elegant but hilarious.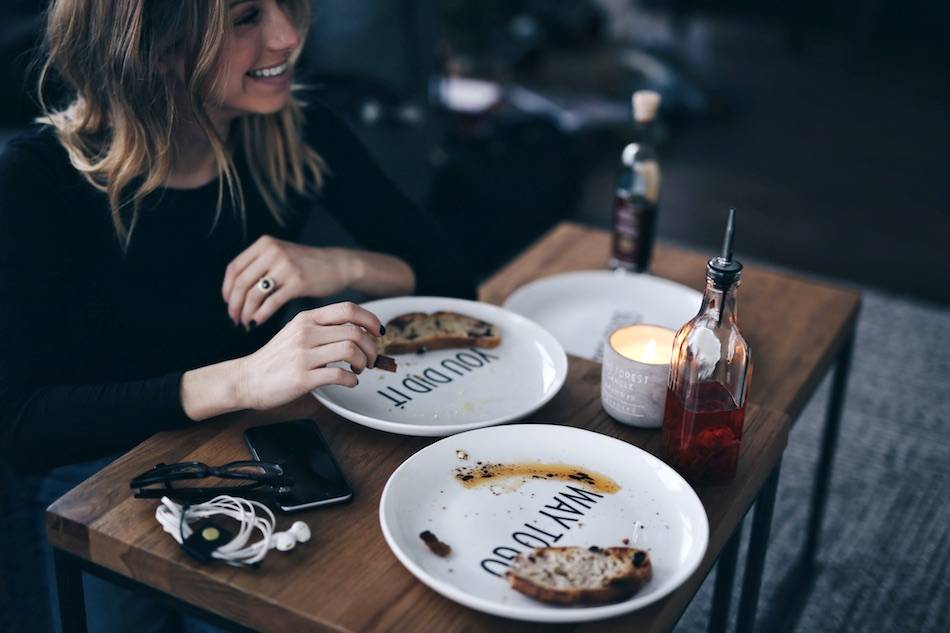 5. FOR THE DOG-LOVER
If you need a hat and a coat, so does your dog (I'm learning this as it's my first Toronto winter!). I love how this one from Elanor is adjustable, plus it has a little pocket on top!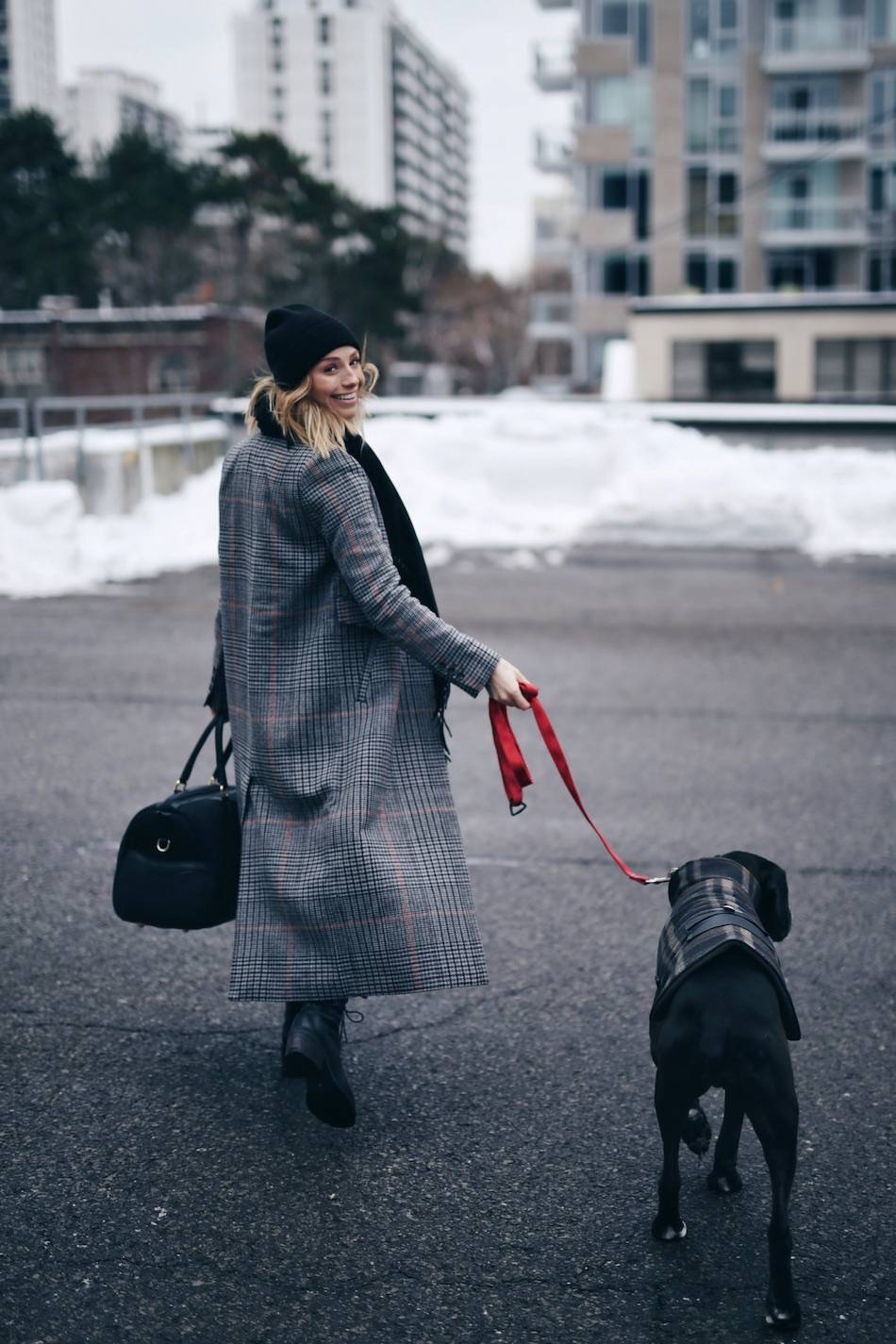 6. FOR THE KNICK-KNACK LOVER
I myself am a knick-knack lover and immediately fell in love with this gorgeous concrete + gold bowl from Your Pal, Al. It's almost too pretty to put anything in.
7. FOR THE NEAT-FREAK
Now that we have our own place (and new furniture), I understand the need for coasters. But they don't need to be ugly – these ones from Xenia Taler are a work of art.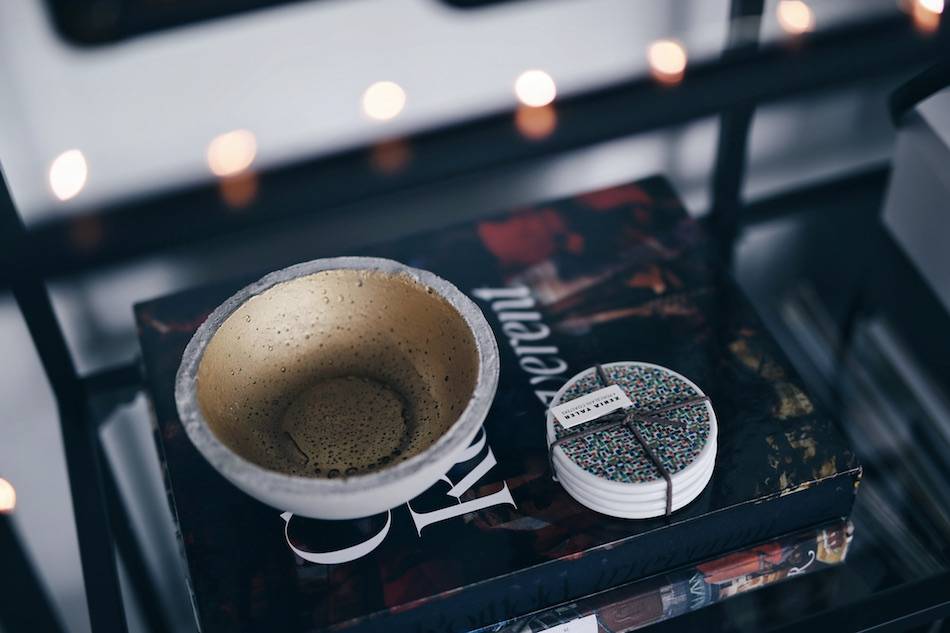 8. FOR THE TORONTONIAN
I'm very picky about the art I put in my home, but I love the minimalism of this print from The Neighborhood Unit. They have other cities too (Andrew and I want the Chicago one!), so are great for out-of-town friends and family.
9. FOR THE TECHIE
I can't tell you how many times I've lost my headphones in my purse (it's ridiculous), so I immediately fell in love with this concept – the cord keeper from Fitzy.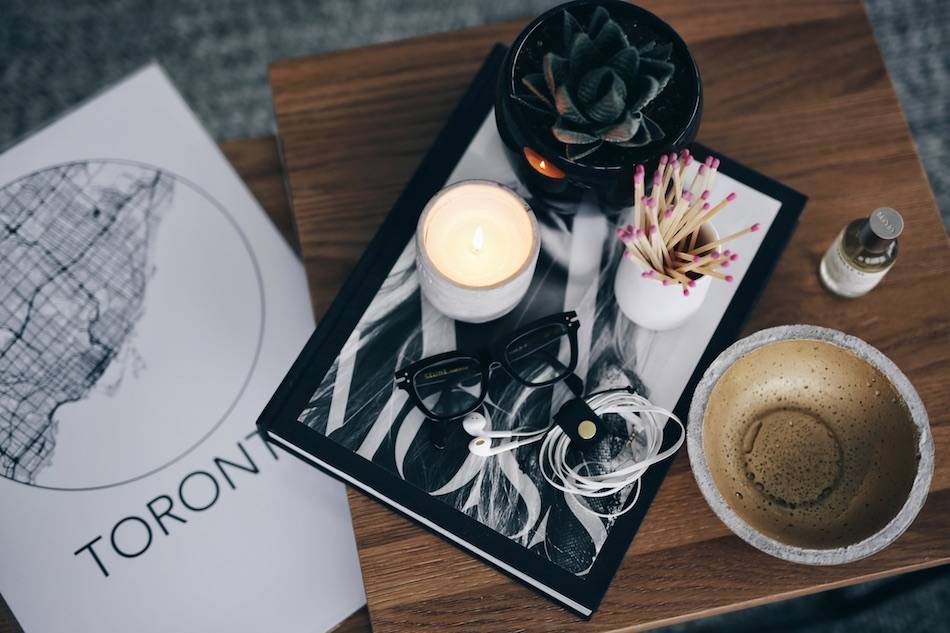 Do you guys have any favourites? Let me know in the comments!
PS Don't forget to enter my Smashbox makeup giveaway!
Photos by Andrew Cameron and myself
Shot in collaboration with AIRMILES