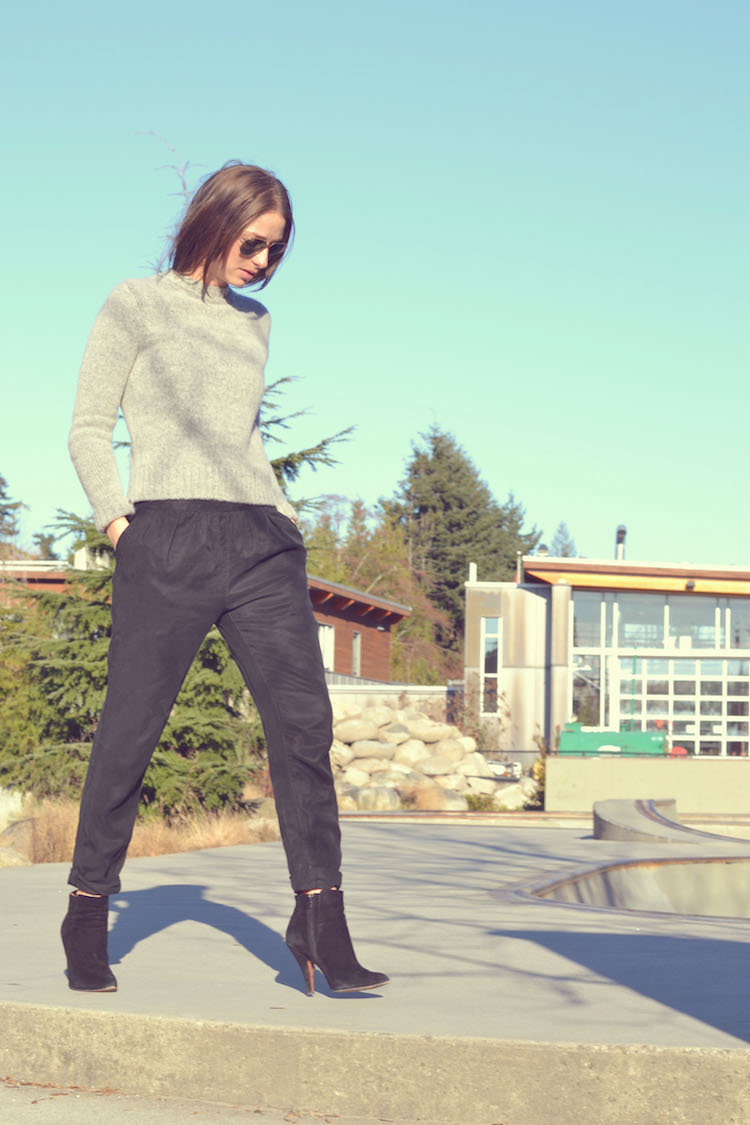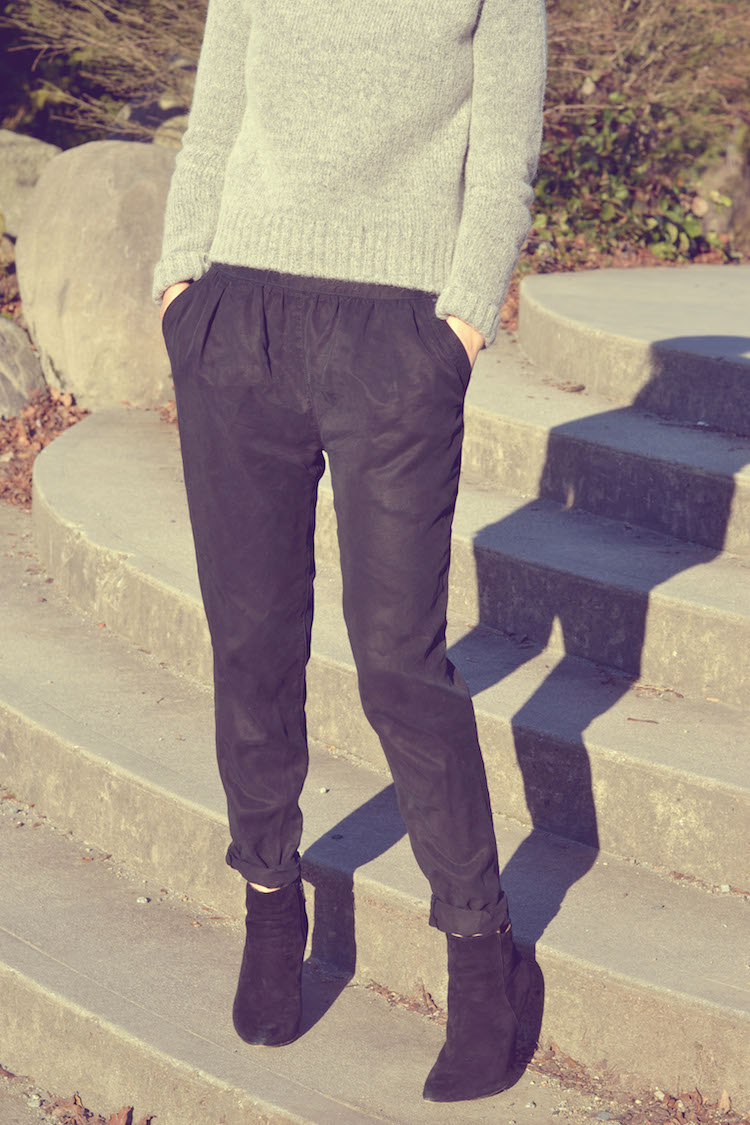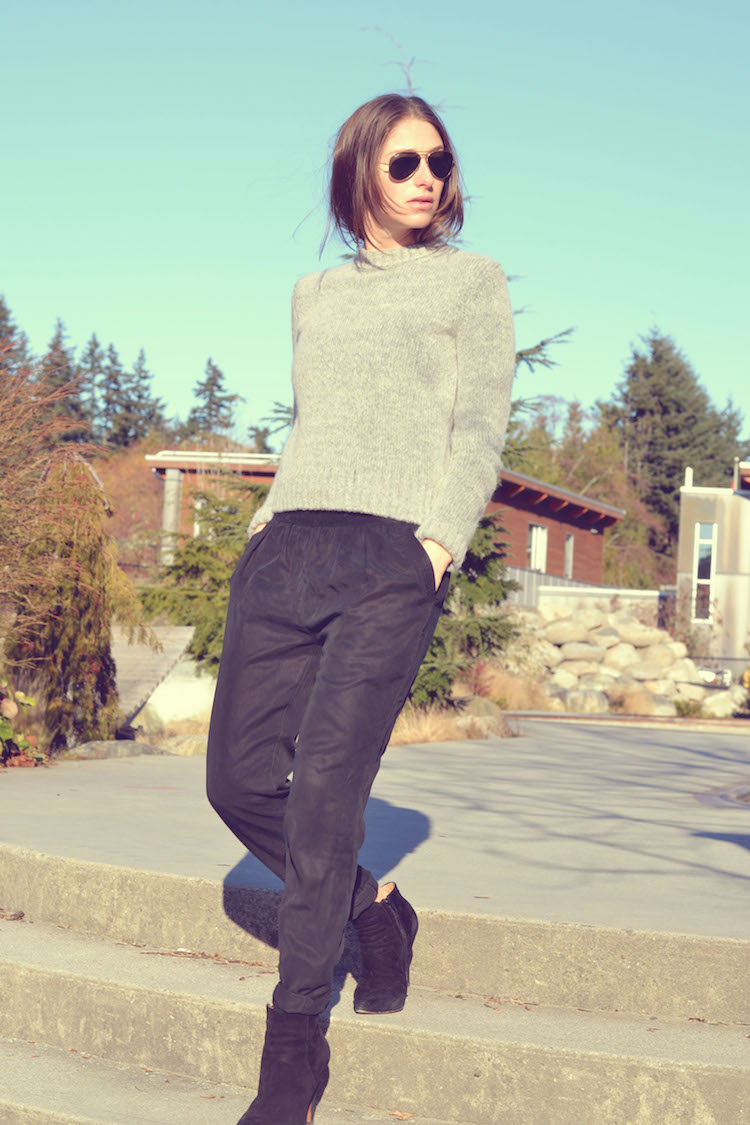 sweater: H&M | pants: Aritzia | shoes: Aldo | sunglasses: Ray Ban
I love the holidays. I think Christmas is my favourite time of year. And no, it's not because of the presents. I love that all my best friends and family who don't live in Vancouver come home for the holidays. I get to see all my favourite people in the world and listen to cheesy Christmas carols and watch cheesy Christmas movies and eat a lot and drink a ton. Like I said, it's my favourite time of year.
PS This is an outfit I recently wore to an interview. Cozy, comfy, simply, chic. Always be over (rather than under) dressed and err on the conservative side when it comes to interviews. And, like I mentioned previously, I like to wear something memorable, like red lipstick or a bright scarf. I threw on my plaid number before running out the door.
Do you have an superstitions or tips when it comes to job interviews?