sweatshirts and sky-high pumps? why not? inspired by the hella cool style of Karla from Karla's Closet who effortlessly pairs items like this together all the time, i decided to play up the hip hop aspect of my self/style. this outfit can be worn during the day with a coat thrown over or at night for a more casual evening look. i must say, i do love the juxtaposition of the sweatshirt and heels.
in a more life-filled update, i decided (yesterday evening, actually) to try going gluten free for a while. i've heard good things about the health benefits and want to try it out. so now you all know and i have to stick to it. or just lie if i cheat and you'll never know. just kidding (sort of).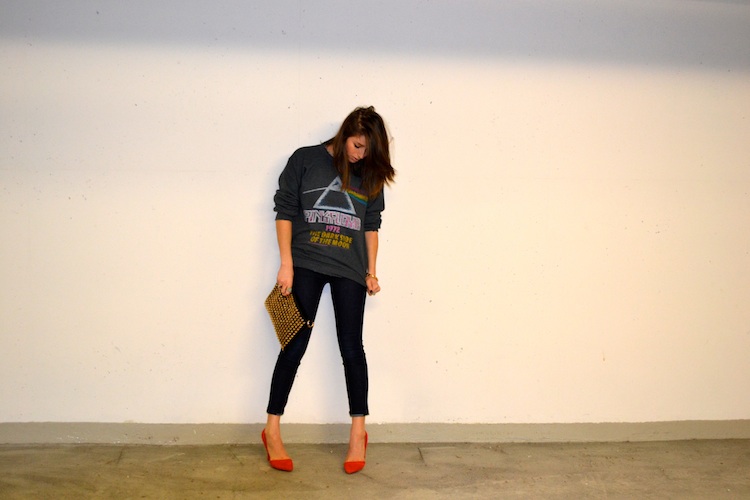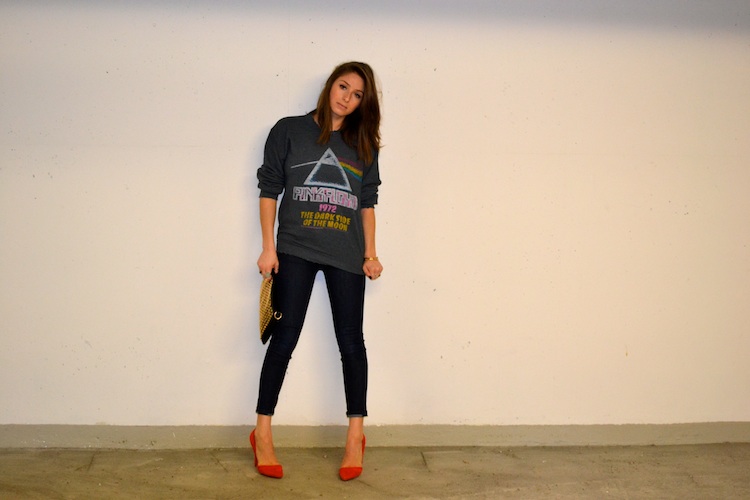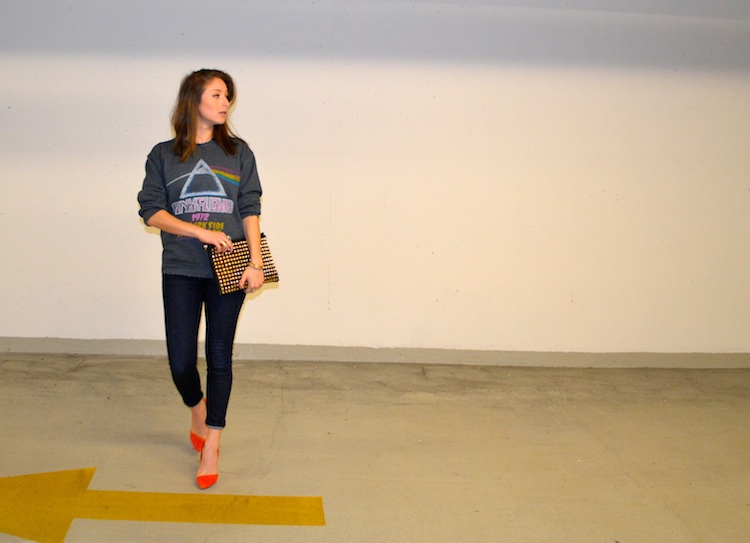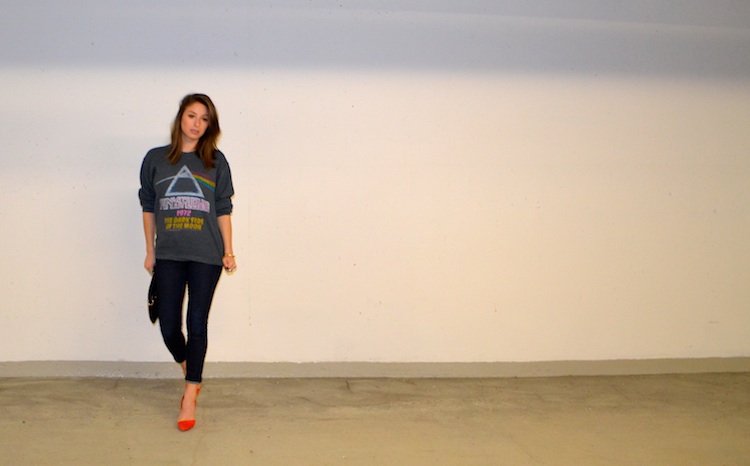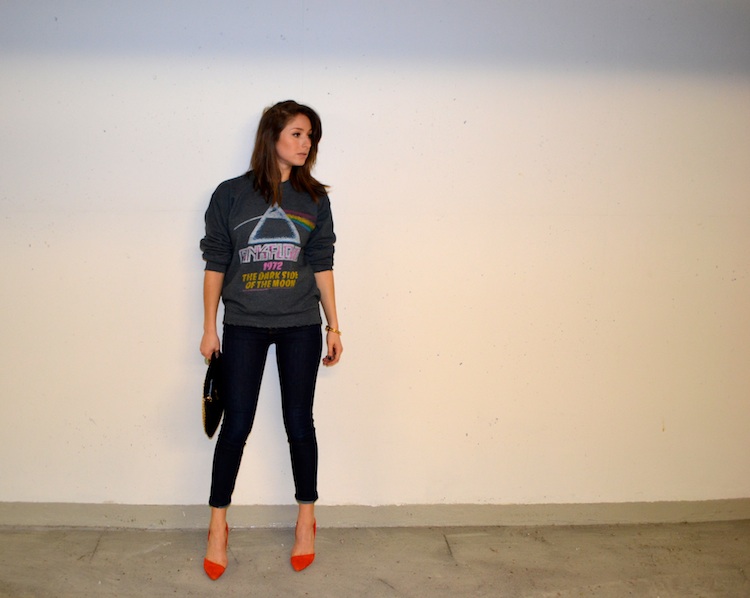 sweatshirt: Junk Food via Urban Outfitters | jeans: J Brand | shoes: L.A.M.B (similar here and here, my next pair) | clutch: Koopdekour (similar here and here) | jewelry: Urban Outfitters, So Pretty Jewelry, vintage
but seriously, wish you were here. have a wonderful wednesday!