this was something i wore to work the other day. now, i realize that my job does not demand the typical 9-5 uniform, so i am fully aware that the office crew out there do not recognize this as work wear. but i am fortunate enough to have some creativity and leeway and can pair a ragged-y tee with a tuxedo vest (i love working in fashion; ps i work at the room at the bay). i think the bun also helps.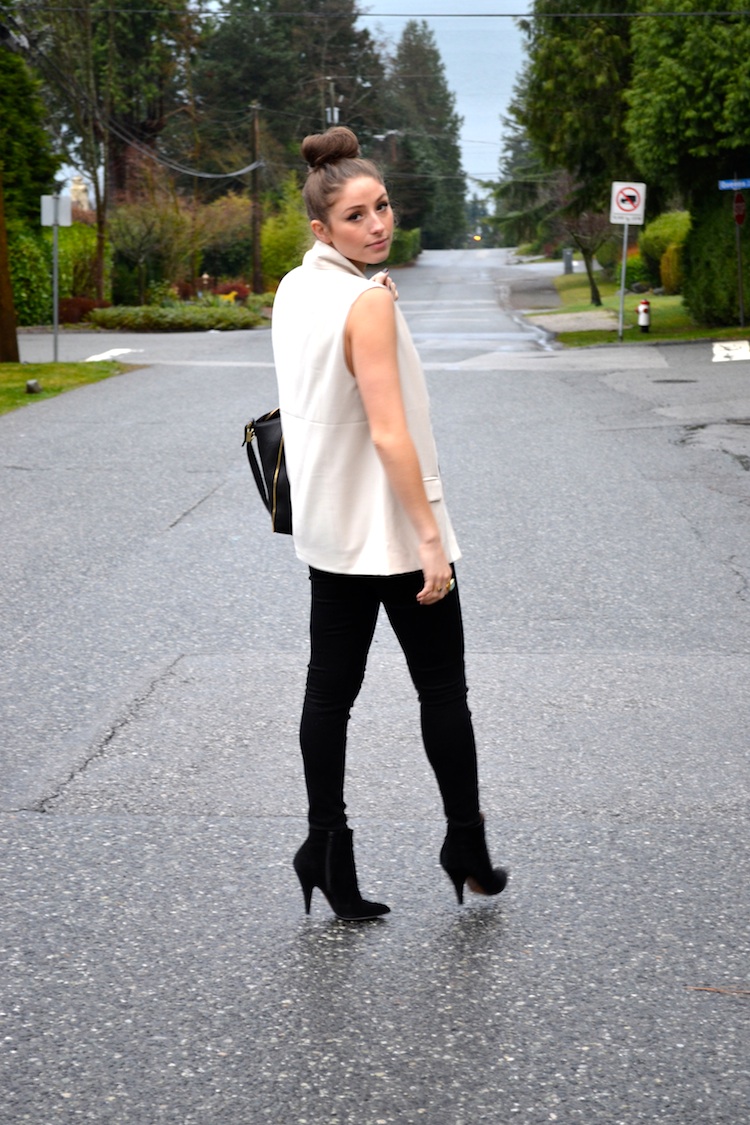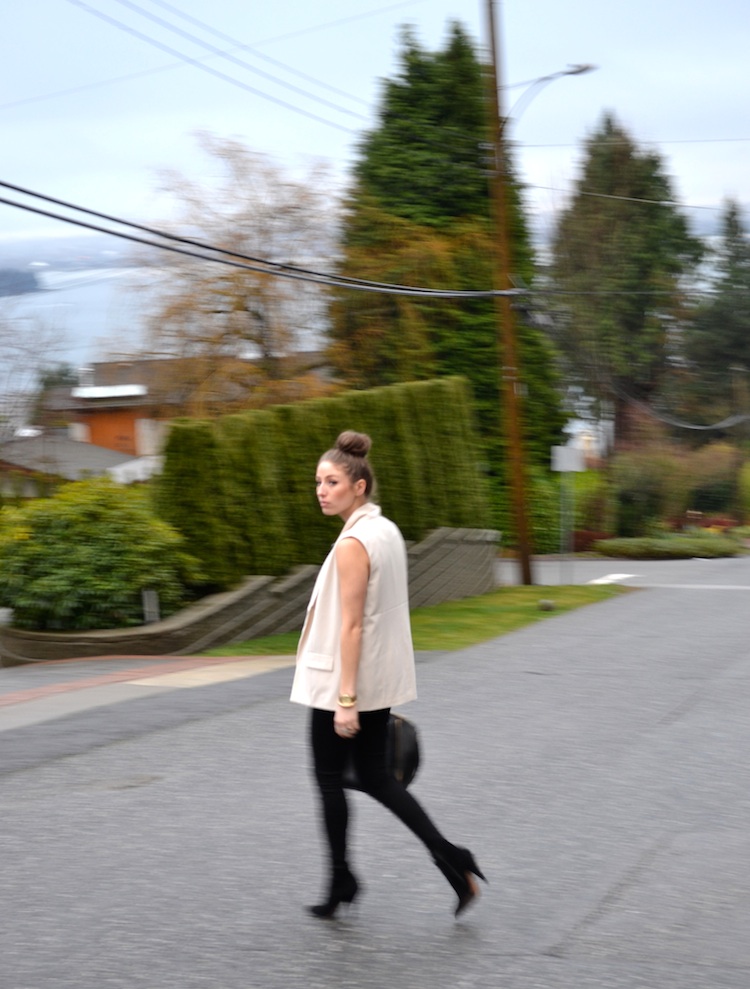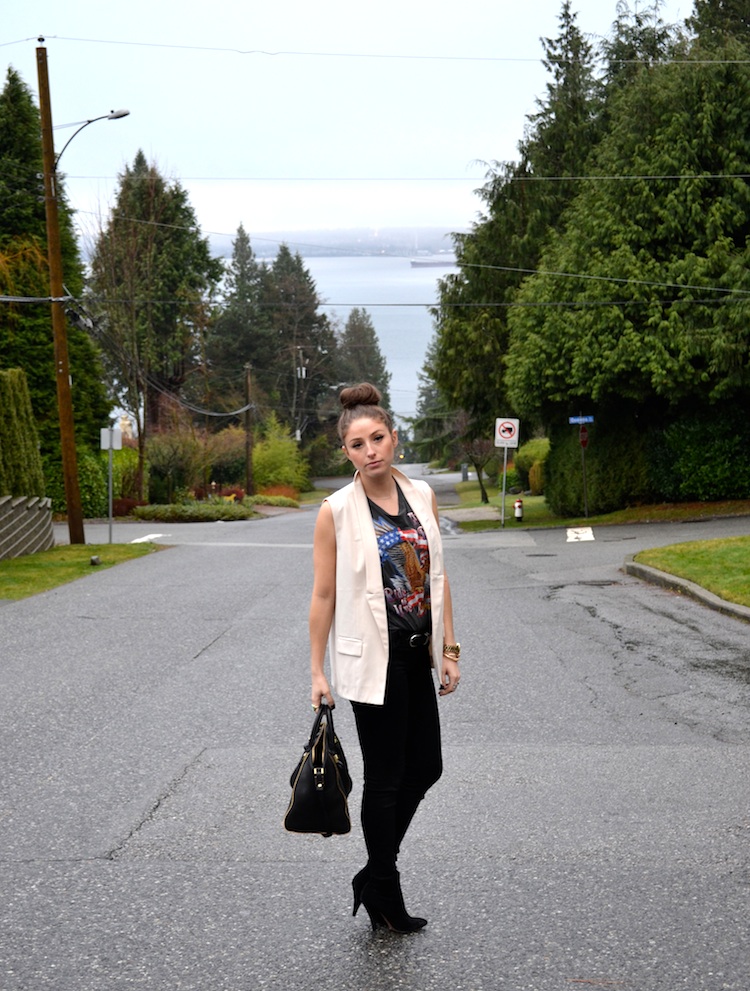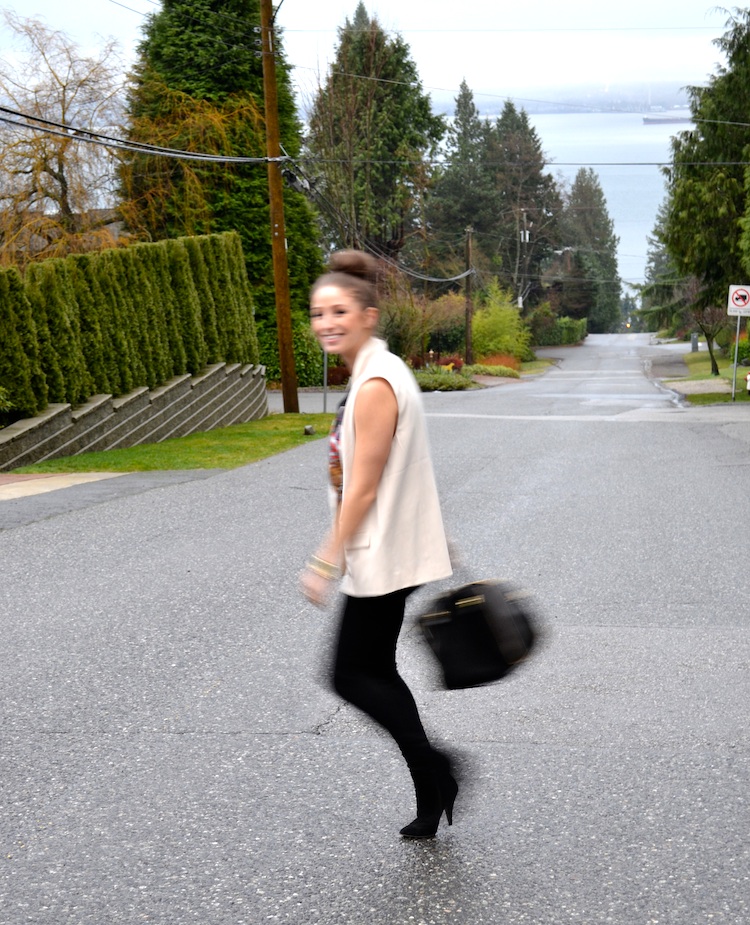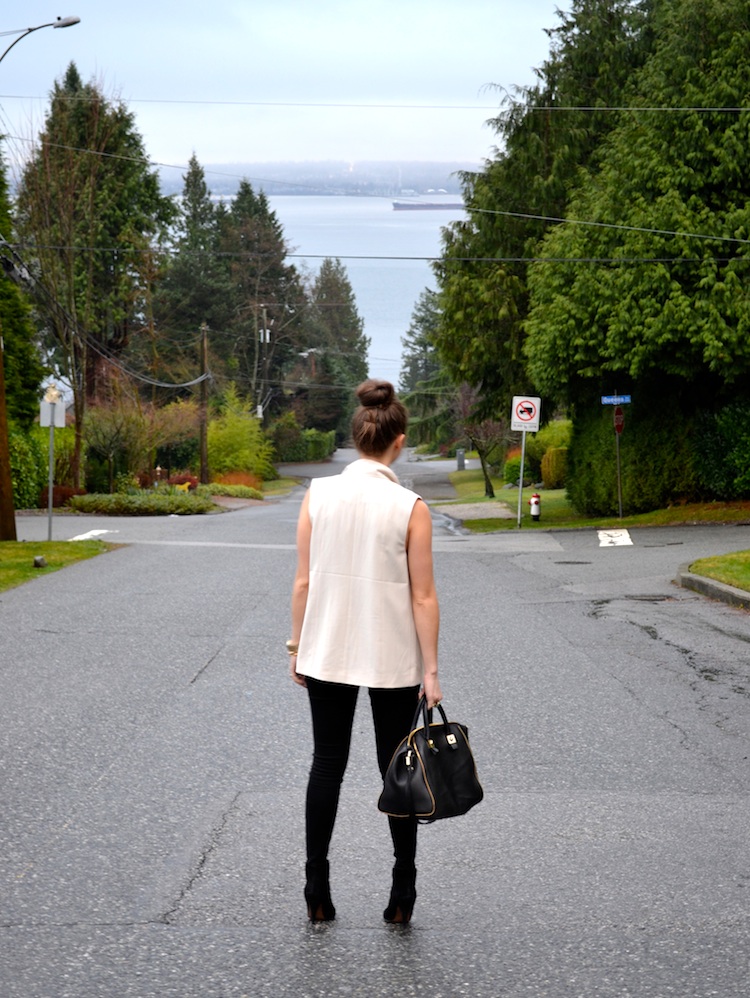 tshirt, vest: Urban Outfitters (similar here and here; similar, save) | jeans: Citizens of Humanity | belt: H&M (similar) | boots: Aldo (similar here) | bag: Zara (similar, save) | jewelry: Nadri, Michael Kors, Urban Outfitters, So Pretty Jewelry, vintage
so i'm pretty f-ing excited to be going to Lady Gaga this Saturday night. i somehow managed to score free tix via Skype and i must say, i hear she puts on a pretty good show. is it the weekend yet?!